CDB oil is quickly becoming a very popular and helpful wellness solution for many people. This popularity has inspired so many different products that you can incorporate into your daily routine. From edibles and tinctures to topicals and pet products, there is surely a CBD oil product for every need and lifestyle.
Note: I received product samples to facilitate this review. Opinions are my own.
CBD Living offers a wide variety of high quality cannabidiol products using a "unique manufacturing process that reduces CBD molecules into nano-sized droplets, without the addition of emulsifiers."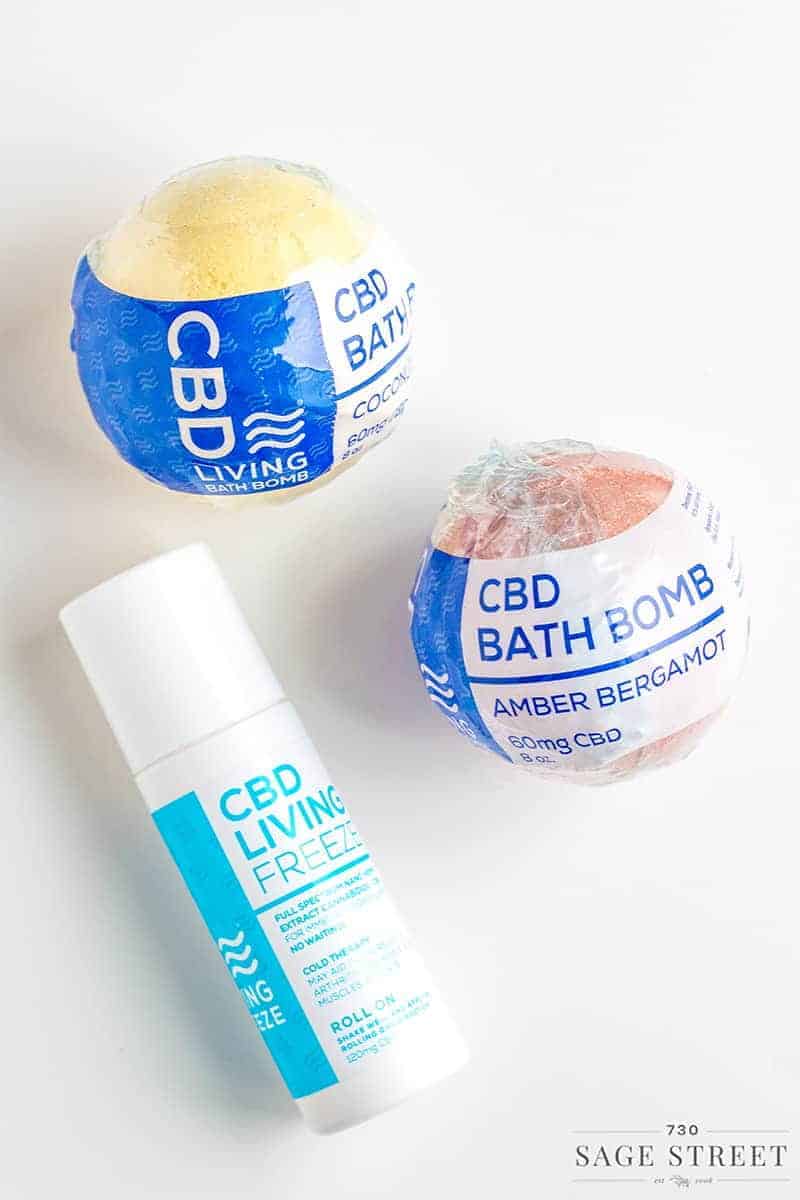 CBD Living sent me a couple of their products to try out, but before we talk about them, let's take a minute to discuss the potential wellness benefits of CBD oil.
Potential Benefits of CBD Oil
CBD oil has potential benefits for everyone from the family pet, to senior citizens and everyone in between. It may help relieve pain, inflammation, stress. anxiety, and more.
CBD may offer seizure and anxiety relief for kids, it may offer pain relief for senior citizens, and may even help pregnant women who suffer from morning sickness. More and more research and studies are being conducted all the time, and the research is showing positive benefits in so many areas of health and wellness.
But don't worry, CBD oil will not get you high. Products from CBD Living contain only non-psychoactive cannabinoids – the part of the hemp plant that offers wellness but does not alter the mind.
Why Choose CBD Living
If you have spent any time online, you know you have a lot of options for CBD oil products. But I want to caution you to tread lightly and do your homework before choosing a product that you will ingest or that will get absorbed into your skin.
CBD Living products are pure, natural and lab tested. You can read the lab results for each product right on their website to ensure the purity. They maintain strict quality assurance and source their CBD oil from hemp that is natural and free of pesticides or unnatural ingredients.
CBD Living's proprietary nanotechnology process allows the body to absorb the CBD oil more efficiently which means the body processes it better and faster.
CBD Living does not test their products on animals.
Topical CBD Oil Products from CBD Living
CBD Living CBD Freeze
CBD Freeze from CBD Living is a topical gel-infused full spectrum CBD that you apply locally to affected areas. It's a cold therapy roll on that may help relief arthritis, back pain and sore muscles or joints.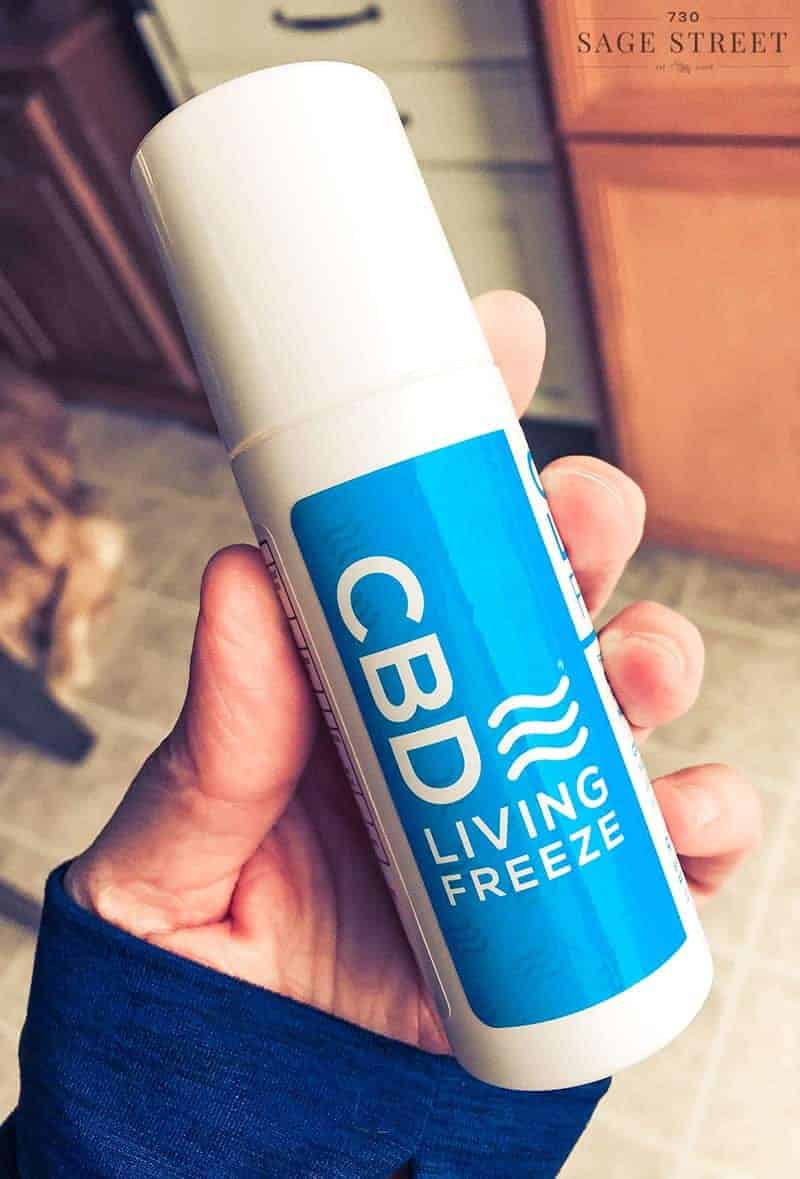 This product is a lifesaver. It's so easy to take with you anywhere and feels SO GOOD when you apply it. The relief isn't permanent but it took the edge off of my sore muscle that I pulled while using my rowing machine.
CBD Living CBD bath Bombs
CBD Bath Bombs from CBD Living are 8 oz. and come in 4 different scents: Amber Bergamot, Eucalyptus, Coconut Lime and Lavender. Each one contains 60 mg. of nano-CBD which provides for maximum absorption.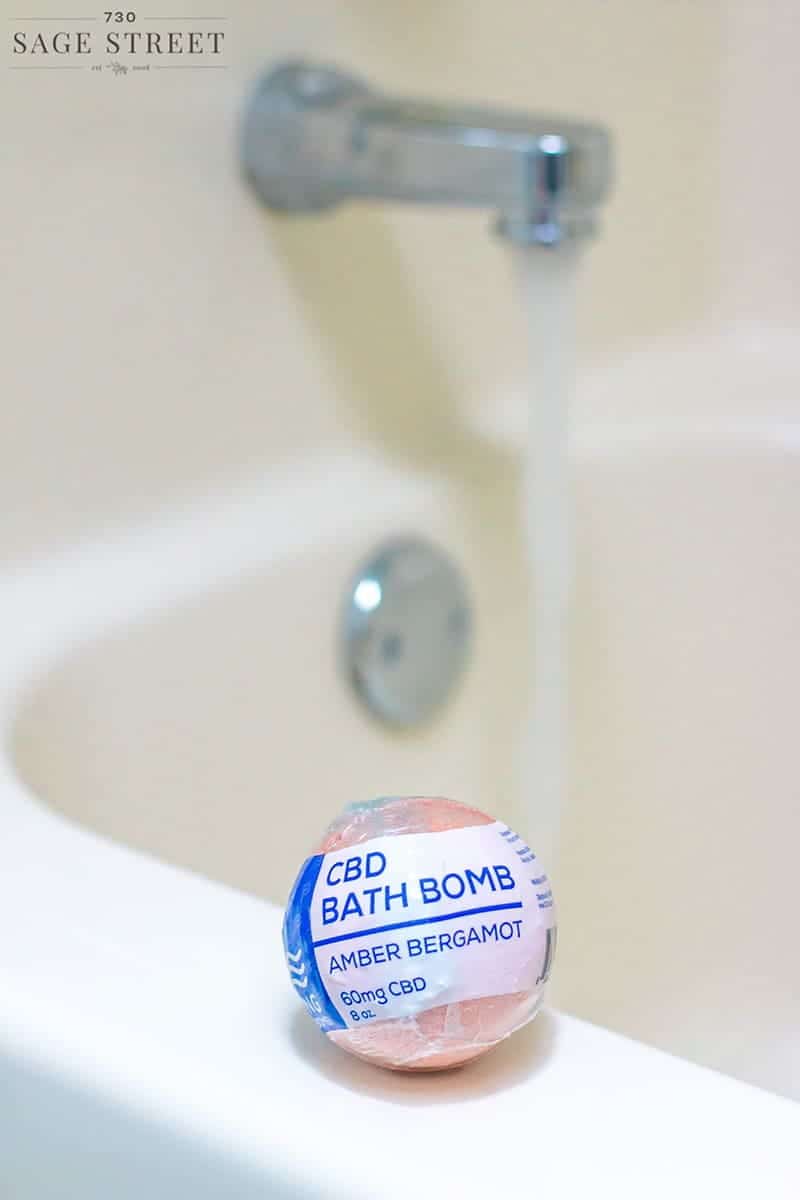 These bath bombs smell amazing. They are luxurious are transport you to your own personal spa day from the smell alone.
For more information about CBD Living and their full line of products visit: cbdliving.com.