Around here we avoid gluten whenever we can. I am more strict about it for myself because I physically notice a difference in how I feel when I avoid it and knowing that there are potential negative effects, I try to keep my family away from it as well.
But it's been a challenge to find gluten-free products that taste good and have ingredients that I feel comfortable feeding my family. I have tried making gluten-free breads but they tend to end up leaving a lot to be desired.
Enter Canyon Bakehouse!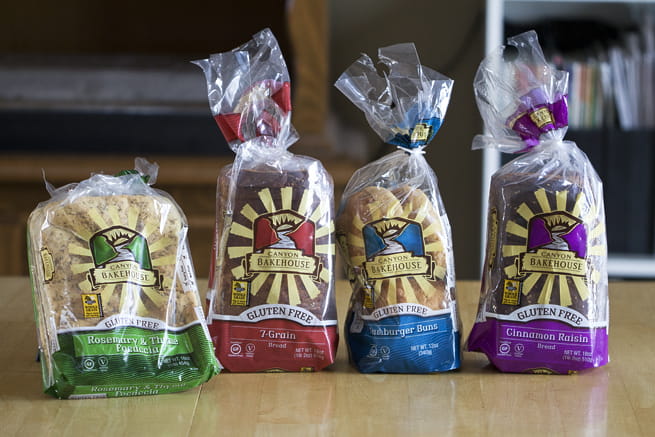 About Canyon Bakehouse
Canyon Bakehouse is a dedicated gluten-free bakery located in Loveland, Colorado.  We recognize the need for great-tasting, gluten-free products that combine great flavor with soft texture and healthy ingredients.

Canyon Bakehouse opened for business in November 2009, making gluten free bread for the Rocky Mountain Region of Whole Foods.  We have experienced fast growth as the word has spread about our delicious and nutritious breads.  We are now available across the country in over 1,000 stores.

Our mission at Canyon Bakehouse is to create Delicious and Nutritious Gluten-Free Breads that the Whole Family will enjoy.  Our unique varieties have been specifically created to bring the distinctive flavor and texture of "regular" bread to those adhering to a gluten free diet.
Canyon Bakehouse sent us a selection of their breads to try and we couldn't wait to dig in.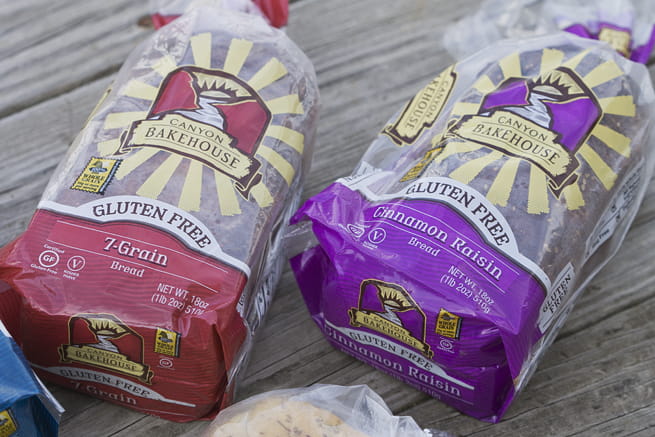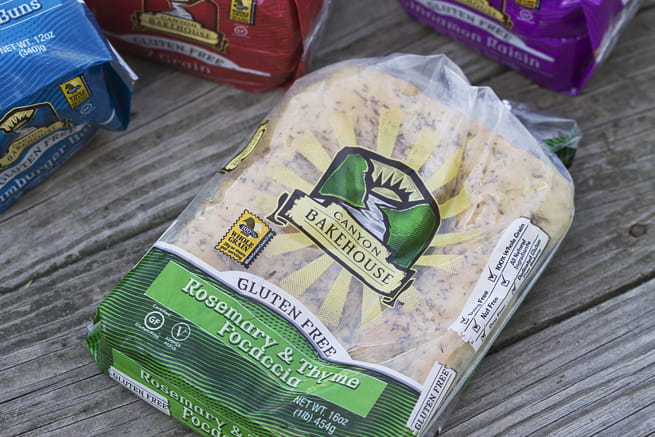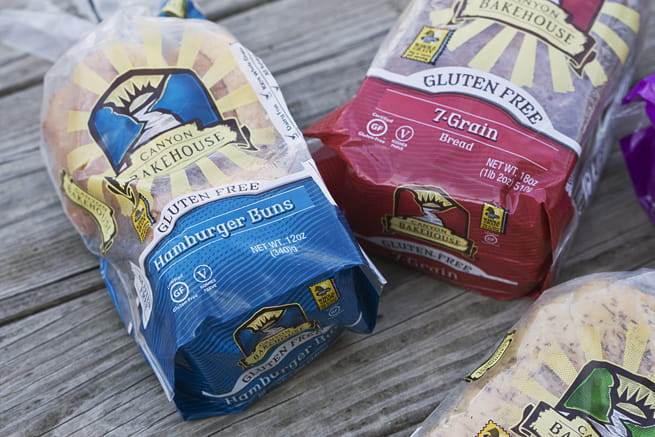 The first thing that impressed me about Canyon Bakehouse are their ingredients. Just because a bread is gluten-free doesn't mean it isn't filled chemicals.
Take a look at the ingredients in the Canyon Bakehouse 7-Grain Bread:
INGREDIENTS: Water, Brown Rice Flour, Tapioca Flour, Whole Grain Sorghum Flour,  Eggs, Organic Agave Syrup, Whole Grain Teff, Whole Grain Millet, Xanthan Gum, Extra Virgin Olive Oil, Sugarcane Molasses, Whole Grain Quinoa, Whole Grain Amaranth, Whole Buckwheat Flour, Yeast, Cultured Brown Rice Flour, Sea Salt, Natural Enzymes.
Just stuff you would expect to see in bread and nothing you can't pronounce, and they are dairy, nut and soy free!
And Canyon Bakehouse has a full line of gluten-free products:
Hot dog buns
Hamburger buns
Focaccia
Rye
White
Cinnamon Raisin
7-Grain
Muffins
We enjoyed the Focaccia with gluten-free pasta one evening and it was great! I don't think anyone would have known it was gluten-free. We made sandwiches with the hamburger buns and the 7-grain bread and my daughter enjoyed toast with the cinnamon raisin bread.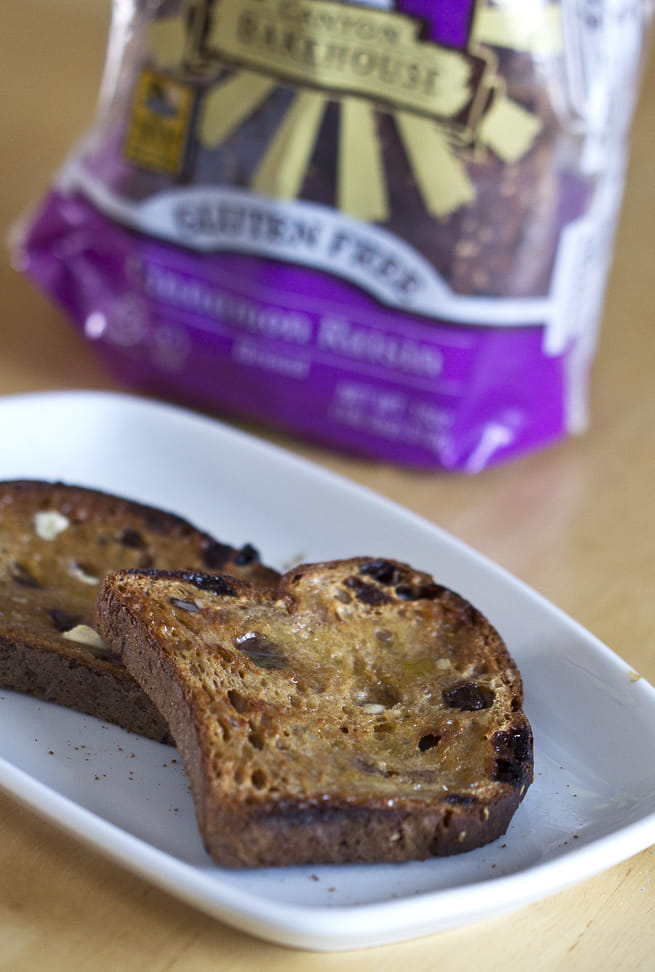 It was all very good!
The one thing about gluten-free bread, however, is that you shouldn't put it in the fridge because it will dry out. You can freeze Canyon Bakehouse products, however, until you are ready to use them and then thaw them on the counter. We don't eat bread fast enough so we had to freeze it and just pull out a few pieces at a time.
You can order Canyon Bakehouse products on their website or you check out their store locator to find a local store near you.
We received the samples shown to facilitate our review.
Join our newsletter!
Subscribe to get updates and great stuff via email including subscriber-only goodies like free printables and giveaways.

Note: Canyon Bakehouse sent samples for us to try at home.