Do calf raises everyday with this extreme workout. This targeted 30 day calf challenge is a calf raises exercise routine where each day gets progressively more difficult. It's a hard workout but it will tone and strengthen your lower legs. If this seems too difficult for you, you can check out our easy calf raises at home 30 day challenge.
If you are looking to compliment your workout routine with a good diet plan, a low carb, NSNG or ketogenic diet is something to consider. For some people, it really works very well. There are some great cookbooks to help you plan your meals, and I have a bunch of recipes as well.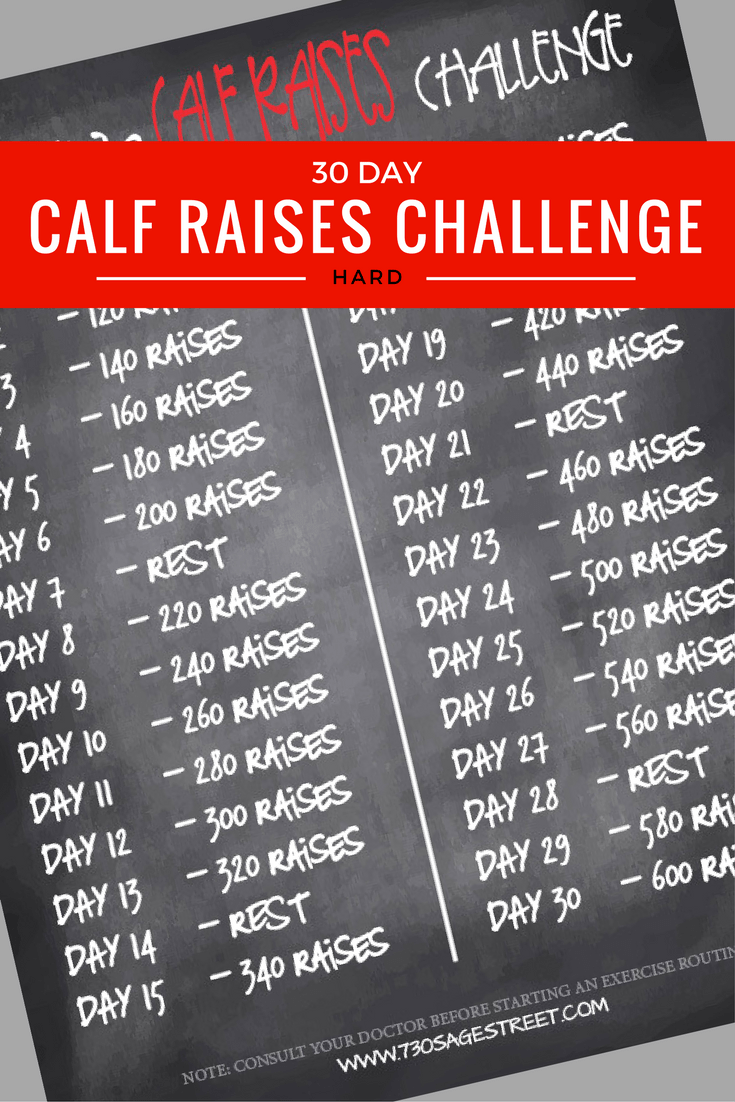 Do calf raises do anything?
I know some people wonder, do calf raises do anything? And the short answer is yes, they absolutely do. Some calf raises benefits are: they can strengthen your calves, help stretch the muscles to reduce the potential for injury and can make your calves leaner. You don't feel your calf muscles working as much as you might other muscle groups, but they are working hard!
You can do calf raises on a step, a gym machine or you can do a standing calf raise without machine or steps. You can do them while holding weights and do them one leg at a time or together. The video below shows you how to do a standing calf raise with dumbells.
Calf Raises Exercise – Calf Raises Everyday with Extreme Workout
You can do this calf raise exercise challenge on its own or combined with a regular fitness routine. You can also do it with our other challenges. Since this is such a small area of the body to work each day, you will probably want to do something else with it. Check out our extreme burpee workout challenge for a total body exercise.
We also have these other workouts too:
DOWNLOAD THE PRINTABLE
Grab this calf raises everyday workout here: 30 day calf workout.
Make sure you share your 30 day calf raise challenge results with us. You can tag us on social media @730sagestreet and use the hashtag #730fitness.