Did you know that your body only needs the equivalent of 1 teaspoon of sugar in the bloodstream at any given time and that the average American consumes a minimum of 37 teaspoons of sugar PER DAY?
That is 37 times the amount that your body needs!
Also, did you know that your body treats carbohydrates like sugar? It sure does. So those 2 grams of sugar on the nutrition label may sound small but depending upon the carbohydrates in the food, you may actually be ingesting many teaspoons of sugar.
Plus, who the heck even knows how much a gram is anyway?
In The Skinny Gut Diet, author Brenda Watson explains your sugar intake in a way that completely demystifies hidden sugars. Her Teaspoon Tracker formula makes it so easy to calculate and track the number of equivalent teaspoons of sugar you are eating each day.
She recommends no more than 8-10 teaspoons of sugar (including hidden sugar) daily. This calculator makes it super simple to ensure you are accounting for ALL of the sugar in your diet.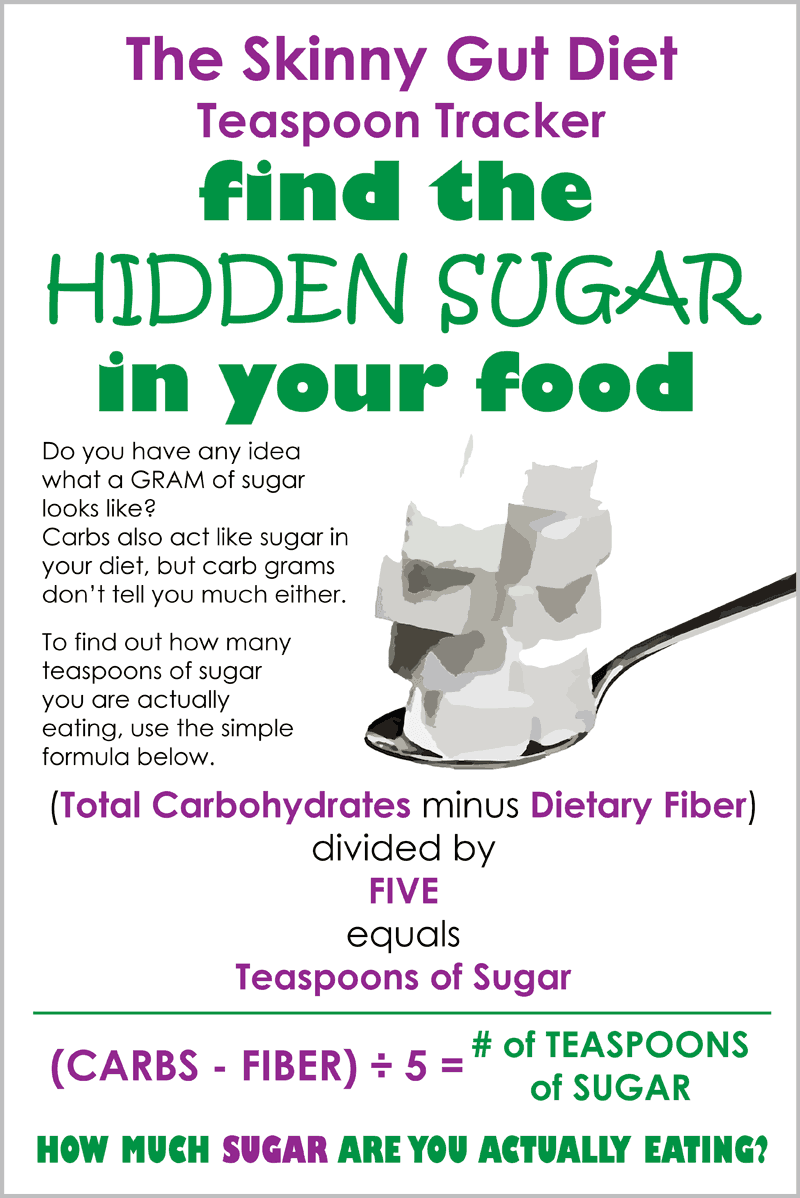 How much sugar are you actually eating every day?