This calcium quiz tests your healthy food knowledge and will help educate you about alternative sources of calcium besides dairy.
Calcium is essential to a healthy body. According to the National Osteoporosis Foundation:
Calcium is a mineral that is necessary for life. In addition to building bones and keeping them healthy, calcium helps our blood clot, nerves send messages and muscles contract . About 99 percent of the calcium in our bodies is in our bones and teeth. Each day, we lose calcium through our skin, nails, hair, sweat, urine and feces, but our bodies cannot produce new calcium.

That's why it's important to try to get calcium from the food we eat. When we don't get enough calcium for our body's needs, it is taken from our bones.
Most of us know that you can get calcium from dairy products but did you know that there are plenty of non-dairy sources to help you get this much-needed nutrient into your diet?
Broccoli, some beans, many green leafy veggies, some nuts, some fruits and some fish are chock full of calcium, sometimes even more than dairy on a per serving basis!
I thought it would be boring to just tell you which foods are high in calcium which is why I put together a little calcium quiz to see if you can guess the calcium content of some great calcium-rich healthy food choices. Sources for calcium quantity can be found at the end of this article.
Calcium Quiz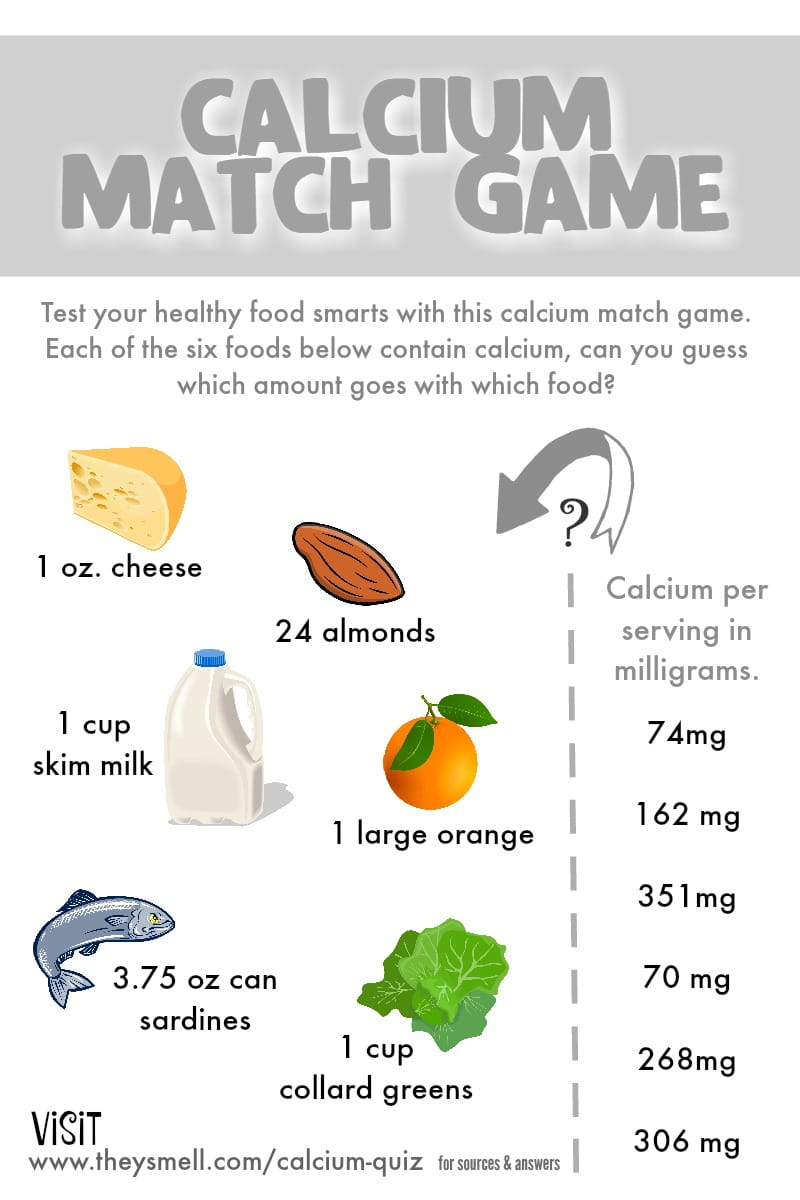 Can you guess which calcium amount goes with which food?
It's not easy, and I bet the answers will surprise you.
1 oz cheese = 162 mg of calcium
24 almonds = 70 mg of calcium
1 cup of skim milk = 306 mg of calcium
1 large orange = 74 mg of calcium
3.75 oz can of sardines = 351 mg of calcium
1 cup of collard greens = 268 mg of calcium
How many answer to the calcium quiz did you get right?
We Dare You To…
United Healthcare has another healthy quiz for you over at their interactive website www.wedareyoutoshare.com. Take their quiz, and participate in two other activities and you can be eligible to win some fantastic prizes!
This month they are giving away three $400 pre-paid gift cards plus three $25 pre-paid gift cards per week. I can think of plenty of things I would buy with one of these gift cards.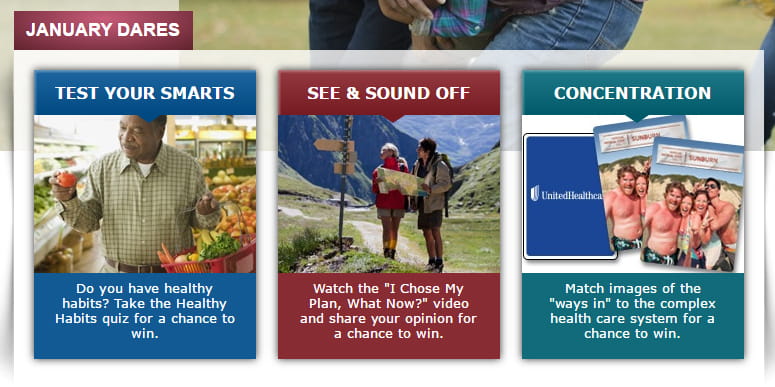 Head on over to enter: www.wedareyoutoshare.com.
This post is sponsored by United Healthcare. For past We Dare You to Share posts visit this link.
Sources:
https://www.hsph.harvard.edu/nutritionsource/calcium-sources/
https://abcnews.go.com/Health/Wellness/14-dairy-foods-high-calcium/story?id=25245008
https://nof.org/calcium