Cake mix isn't just for making cake anymore! With a little creativity, you can use cake mix to whip up some amazing cookie recipes.
From classic chocolate chip to funfetti and red velvet, these 15 recipes will take your cookie game to the next level.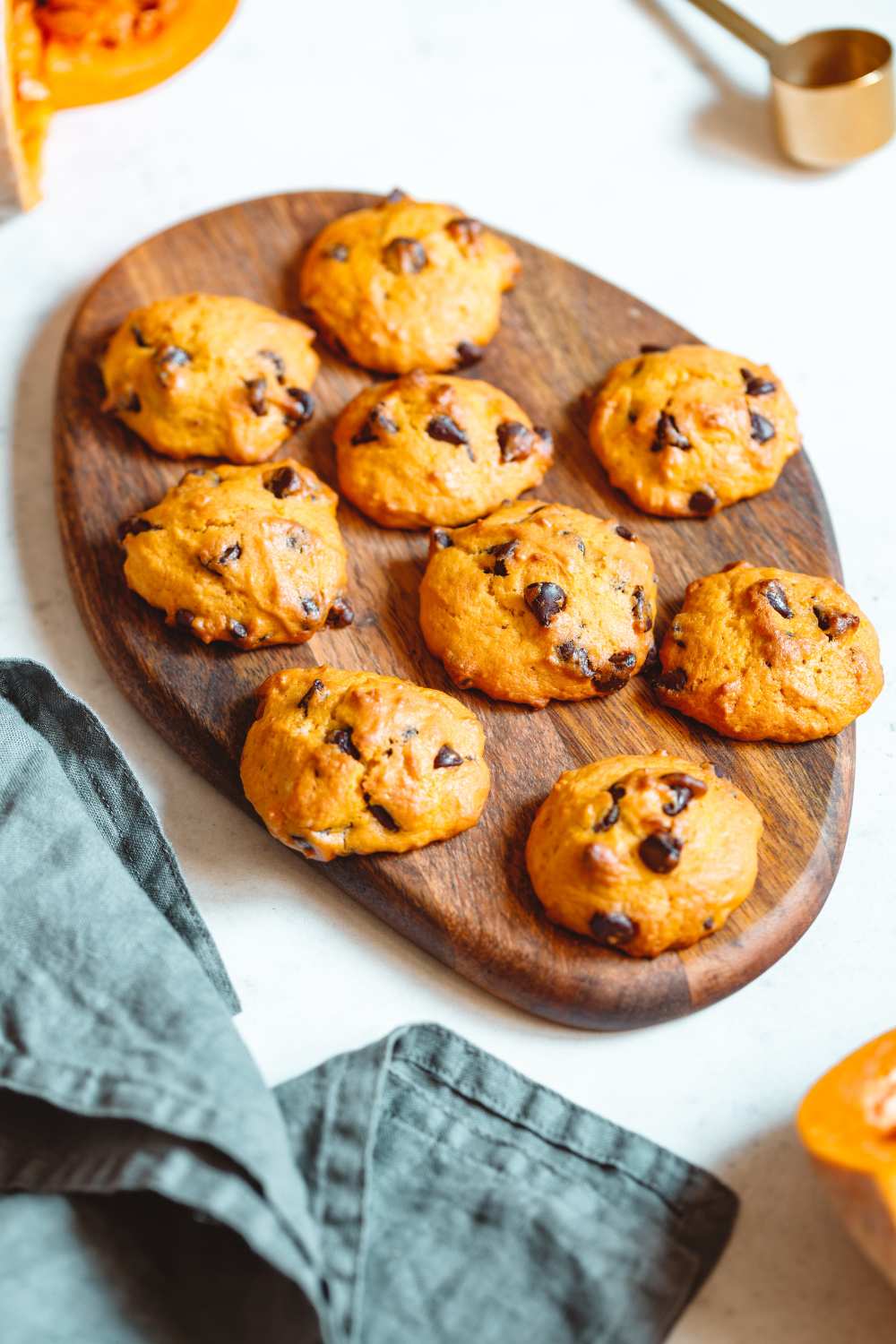 What Are The Best Cake Mix Brands To Use For Cookies?
When it comes to baking cookies with cake mix, using the right brand can make all the difference in the final result. Here are six of the best cake mix brands for cookie recipes, with their unique benefits and potential drawbacks.
Betty Crocker: One of the most popular and widely available brands, Betty Crocker offers a wide variety of cake mix flavors to choose from. Their mixes are generally affordable and easy to find, but may not always produce the most flavorful or high-quality cookies.
Duncan Hines: Known for its moist and fluffy cake mixes, Duncan Hines is also a great choice for cookie recipes. Their mixes tend to have a more rich and decadent flavor but may be slightly more expensive than other brands.
Pillsbury: Another popular brand, Pillsbury cake mixes are often praised for their convenience and versatility. They can be found in most grocery stores and are relatively affordable, but may not always produce the most gourmet or sophisticated cookies.
Ghirardelli: For a more upscale and indulgent cookie experience, consider using Ghirardelli cake mixes. Made with high-quality ingredients and a focus on rich chocolate flavors, these mixes can be pricier than other brands but are worth the investment for a special occasion.
King Arthur Flour: Known for its high-quality flours and baking ingredients, King Arthur Flour also offers a variety of cake mixes that can be used for cookies. While these mixes may be slightly more expensive than other brands, they are often made with premium ingredients and can result in more flavorful and wholesome cookies.
Trader Joe's: For those looking for a more unique and quirky baking experience, Trader Joe's offers a variety of cake mix flavors that can be used for cookies. While the quality of these mixes may not always be the highest, they can be a fun and affordable option for experimenting with new cookie recipes.
15 Cookie Recipes With Cake Mix
Baking has never been easier with these 15 Cookie Recipes made with Cake Mix. You'll have delicious and unique cookies in no time with these fun and easy recipes:
Get ready to indulge in these Rocky Road Cake Mix Cookies! With just a box of chocolate cake mix, an egg, and some oil, you can whip up these delicious treats in no time. To add some texture and flavor, toss in some mini marshmallows and walnuts.
When scooping the dough, don't forget to tuck the mini marshmallows inside the cookies for a fun surprise. Once baked, these cookies will be soft and gooey with a crunchy nutty bite. Perfect for a sweet snack or dessert, serve them warm with a glass of milk and enjoy!
Discover the magic of transforming a lemon cake mix into a batch of charming cookies! With just a simple twist, this recipe creates a symphony of tangy, sweet, and utterly delightful treats. Imagine biting into a soft, pillowy cookie, the bright zestiness of lemon playing a melody in harmony with the gentle sweetness.
Drizzled with optional powdered sugar, these treats are like summer sunshine in every bite. Whether you're a baking novice or a seasoned pro, you'll love how effortlessly these goodies come together! Remember, patience is key - chilling the dough ensures perfectly rounded, irresistible cookies. Enjoy them with a cup of tea for a refreshing afternoon break.
Swoon over the sheer decadence of these Red Velvet Cake Mix Cookies. Imagine a dessert that marries the iconic velvety richness of a red velvet cake with the comforting, homely charm of a cookie. Plus, white chocolate chips are thrown into the mix, lending a sweet, creamy counterpoint to the cookie's luscious depth.
What's more? This recipe is a breeze to whip up! These cookies are your ticket to a sumptuous dessert or a delightful treat for a cozy evening. Enjoy them with a glass of milk or a cup of coffee, and let the magical flavors make your day a little brighter!
Step into a chocoholic's dream with these Chocolate Cake Mix Cookies. This recipe is a love letter to all things chocolate, transforming a simple cake mix into a chewy, fudgy, chocolatey delight. Imagine the rich, intense flavor of the cake mix, intensified by a generous dose of chocolate chips.
These cookies are like a comforting hug, warm, inviting, and oh-so-satisfying. Melted unsalted butter adds a luscious touch to this decadent treat, ensuring every bite is one to remember. Enjoy these beauties fresh out of the oven or cooled down, and let the chocolate magic sweep you off your feet! Don't forget to dot a few extra chips on top for a sweet surprise!
Get ready to add a sprinkle of joy to your day with these Funfetti Cake Mix Cookies! This recipe takes you on a delightful journey where a basic vanilla or funfetti cake mix transforms into vibrant, cheerful cookies. Picture sinking one's teeth into a velvety, delicate cookie adorned with vibrant sprinkles that lend a whimsical snap.
The hint of vanilla extract adds a comforting aroma that ties everything together in perfect, sweet harmony. These cookies are like a celebration in every bite and trust me, you'll be reaching for seconds before you know it! So, go ahead, bake a batch, and let these cookies spread their cheerful vibes in your kitchen!
Immerse yourself in the coziness of fall with these Pumpkin Cake Mix Cookies! This recipe weaves the warmth of pumpkin spice into a moist vanilla cake mix, creating an enchanting blend of flavors. Envision a soft, pillowy cookie with the comforting notes of pumpkin puree, uplifted by the hint of aromatic spices.
Optional chopped pecans add a delightful crunch, while a layer of smooth vanilla frosting if you choose, introduces a sweet contrast. These cookies are a trip down memory lane, evoking feelings of crisp autumn air and leaving crunching underfoot. So, pull out your apron, turn on the oven, and let the sweet aroma of these cookies fill your home with the magic of fall!
Take a bite of heaven with these Carrot Cake Mix Crinkle Cookies! This recipe blends the classic charm of carrot cake with the fun, crinkly texture of a cookie, creating a delightful treat that you can't resist. Just picture a cloud of crackling powdered sugar around a cloud of soft, supple cookie dough that has been studded with delicious carrot cake mix.
The cookie's egg shape ensures it retains its shape while baking, creating an aesthetic appeal that's just as pleasing as its taste. These cookies are a perfect afternoon snack, a cozy accompaniment to your evening tea or coffee, or an indulgent dessert.
Prepare to give in to the temptation of these Strawberry Cake Mix Cookies this summer. The recipe below is for a delicious dessert that combines two classic ingredients, cake mix, and fresh strawberries.
Envision biting into a cookie that is soft as a cloud and overflowing with the flavor of fresh strawberries and white chocolate chips. The cookies may serve as either a comforting afternoon snack or a sweet end to a meal. Making a batch of delicious treats is as simple as following the directions. Therefore, make a batch and let the strawberry magic brighten your day.
These Blueberry Vanilla Cake Mix Cookies will transport your taste senses to a tropical paradise. A beautiful harmony of tastes is achieved in this dish thanks to the union of vanilla's subtle sweetness and the tart zing of blueberries.
Think of biting into a cookie that's light and airy on the inside but has a satisfying crunch and a burst of coolness from the addition of luscious blueberries. The white chocolate baking chips provide a rich sweetness and a velvety texture, making these cookies even more decadent. Blueberries are in plenty throughout the summer, and these cookies are a simple way to enjoy them.
Creamsicle Orange Cookies are excellent on any day since they are light and airy and bursting with the taste of orange, but they are especially fantastic when you're craving something zesty.
To make these, simply mix together softened butter, cream cheese, egg, and orange extract until smooth. Then, add in orange cake mix and white chocolate chips, and chill the dough in the fridge. Form the dough into balls, roll them in powdered sugar, and bake until golden brown. These cookies are a must-try for any citrus lover looking for a sweet and tangy treat!
Indulge in the irresistible combination of sweet and nutty with these Cake Mix Peanut Butter Cookies! Made with a yellow cake mix base and enriched with creamy peanut butter and vanilla extract, these cookies are guaranteed to become your new favorite treat.
Simply mix together the cake mix, eggs, oil, peanut butter, and vanilla extract until a soft dough forms. Then, scoop the dough into small balls, roll them in sugar (optional), and create a criss-cross pattern with a fork. Bake in the oven for 10 minutes, and voila! You'll have deliciously soft and chewy cookies that are perfect for any occasion.
Satisfy your sweet tooth with these scrumptious Butter Pecan Cookies made with cake mix. The recipe calls for only two main ingredients: butter pecan cake mix and applesauce, making it a breeze to whip up a batch.
To make these cookies, simply mix the ingredients together, roll the dough into balls, and bake them until golden brown with cracks on the top. Let them cool on the baking tray for 10 minutes before dipping them into a simple glaze made with powdered icing sugar and milk.
Experience the perfect harmony of chocolate and mint with these delectable Chocolate Andes Mint Cookies made with cake mix! These cookies are a breeze to make and require just a handful of ingredients like chocolate cake mix, eggs, and Andes mint baking chips.
Once baked to perfection, these cookies are topped with creamy Andes chocolate mint thins that melt into a heavenly glaze. Use a spatula or butter knife to spread the melted chocolate on top of each cookie and allow them to cool. The end result is a rich and decadent treat that's perfect for any chocolate lover.
These Snickerdoodle Cake Mix Cookies capture the reassuring flavor and scent of cinnamon, a favorite of many. White cake mix, cinnamon, oil or melted butter, and eggs are all you need to whip up a batch of these delicious cookies in no time.
Making these is as easy as combining the ingredients, rolling the dough into balls, and coating them with cinnamon sugar. The end result is a batch of cookies that are both chewy and tasty, making them ideal for snacking or serving as a sweet dessert. The cinnamon in these is delicious, so be sure to serve them with your favorite hot beverage.
Toffee Cake Mix Cookies are a delicious dessert that can be thrown together quickly and requires just four ingredients. The cookies' chewiness complements the crunch of the toffee chunks, and the two textures work well together.
These cookies are perfect for an after-dinner snack or to accompany your afternoon coffee or tea. You'll have plenty of time to enjoy each of the cookies since they'll be ready in just a few minutes.