Sequins and embroidery.
That is all.
If it has sequins or embroidery, she wants it.
Luckily we found a lot of things with sequins and embroidery at Burlington Coat Factory when we participated in their Back-to-School Challenge.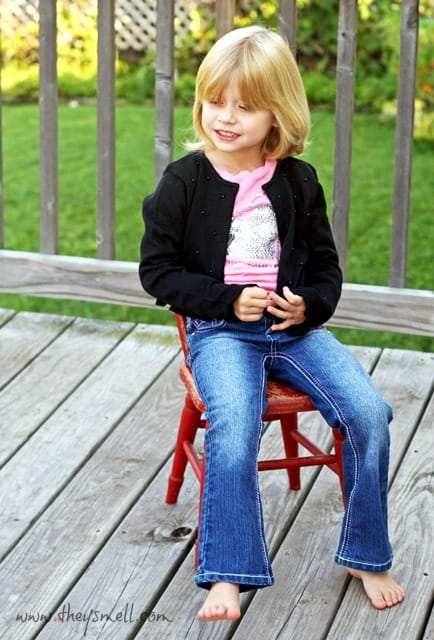 It has been many, many years since I have been to a Burlington Coat Factory. We went once when my son was little to look at their baby items.
About Burlington Coat Factory:
Burlington Coat Factory is a leading off-price apparel and home product retailer. We operate over 470 stores in 44 states and Puerto Rico, where you'll find a large assortment of current, high-quality, designer and name-brand merchandise at up to 70% off department store prices. Choose from a large selection of coats, clothing, and shoes for the entire family. And don't forget our great assortment of linens and home décor. In BabyDepot, you'll find everything you need for baby, from baby bottles to cribs!

Burlington Coat Factory — a convenient one-stop shopping experience with the labels you love, at prices you'll love even more!
The reason I never went back to Burlington after my first trip was because I am not the kind of shopper who likes to hunt for that one-of-a-kind item only to find they don't have it in your size. When I find something I like, I want a large selection of the exact same item in multiple colors available for me to choose what I need quickly and easily. In general, shopping is not fun for me and I avoid it whenever possible.
But I went into the Burlington Back-To-School challenge with an open mind and a $100 gift card to spend.
And I was faced with the very type of shopping I avoid. Shopping where you have to dig in and look through everything to find the perfect item in the right size.
There were some instances where there were multiples of the same item in different sizes grouped together, but mostly it was arranged by size instead of by item. The beginning of our trip there I started to get a little bit discouraged because I have such a hard time shopping this way, but slowly I embraced it and ended up scoring quite a few great finds and managed to stretch my $100 pretty far.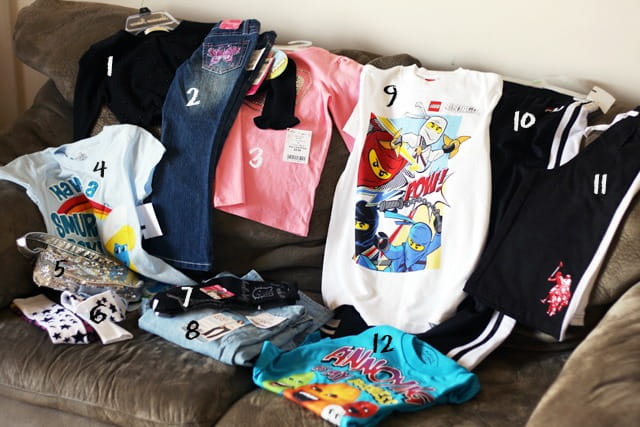 Black, long-sleeve shrug sweater for Abby
Jeans with embroidered pockets for Abby
Sequined long-sleeve shirt for Abby
Smurfs shirt for Abby
Sequined purse for Abby
Pair of knee socks for Abby
Pair of socks for me
Pair of jeans for me
Lego shirt for Jake
Fila sweatpants for Jake
Cotton shorts for Jake
Annoying Orange shirt for Jake
Total cost: $95.88 + $6.71 tax = $102.59, and the coolest part is that I got myself a couple of things too. Although Jake thinks the coolest part is the Annoying Orange shirt. Abby, of course, loves her sequins and embroidery.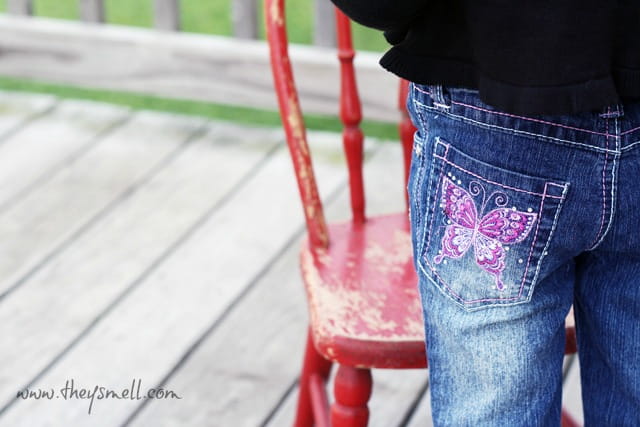 Abby had a great time shopping at Burlington for the Back-To-School Challenge. This is how she feels about the items she picked out: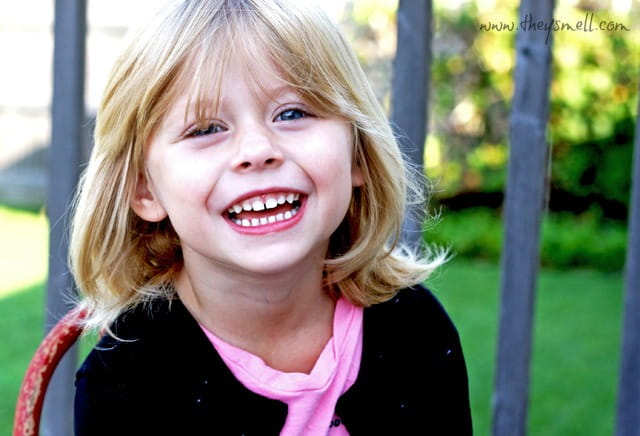 We spent a couple of hours at Burlington getting familiar with all they had to offer, and despite my original claims that I don't like to shop this way, I actually think I will go back. In addition to the jeans and socks I got myself as part of this promotion, I bought myself another pair of jeans and a fun 80's outfit for a themed party in October. Burlington even had slouch socks! And the jeans I bought fit incredible. One pair was $12.99, the other was $9.99. My kids and I are all extremely pleased with how the challenge turned out for us.
How about you? Are you up to the challenge? Want to check out Burlington Coat Factory for back to school?
ENTER TO WIN A $50 BURLINGTON COAT FACTORY GIFT CARD
One winner will receive a $50 GC to Burlington Coat Factory
To enter, leave a comment on this post telling me if you have ever shopped at Burlington Coat Factory before, then complete the Rafflecopter form below.
Giveaway is open to the 48 U.S. contiguous states and ends on September 15, 2012 at 12:01 am EST. Winner will be selected at random from all eligible entries and will be contacted by email. Winner will have 48 hrs to respond.  Please add kim@accidentalmommies.com to your trusted email filter.  If original winner does not claim their prize within 48 hrs, it is forfeit and a new winner will be selected promptly.
Note: I received a gift card in order to participate in this promotion.  Prize provided by Burlington Coat Factory.  Opinions expressed are my own. No purchase necessary to enter or win. Odds of winning are not increased by a purchase.
Join our newsletter!
Subscribe to get updates and great stuff via email including subscriber-only goodies like free printables and giveaways.