Our faith is an important part of our lives. But for something so important, it's often hard for us to find engaging, relevant ways to work it into our daily lives in a way that gets our kids excited about learning more about God.
Enter Buddy Box.
Buddy Box is a faith based subscription box for kids that can be enjoyed by the whole family. It is a "care package for your kid's faith"!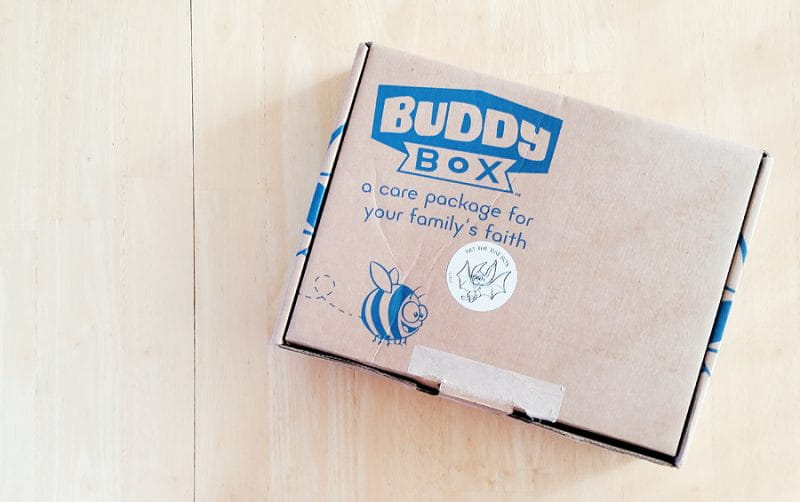 When you subscribe to Buddy Box, your child receives a monthly box, each one designed around a specific theme featuring a character called a "Buddy". The box is filled with all sorts of faith-based activities and surprises that help kids connect with their faith in a relevant and fun way.
October's Buddy Box theme is Fright Takes Flight and features Pat the Bat as the buddy. Since October is the month of all things scary, October's Buddy Box is filled with goodies that will help kids turn fears into cheers.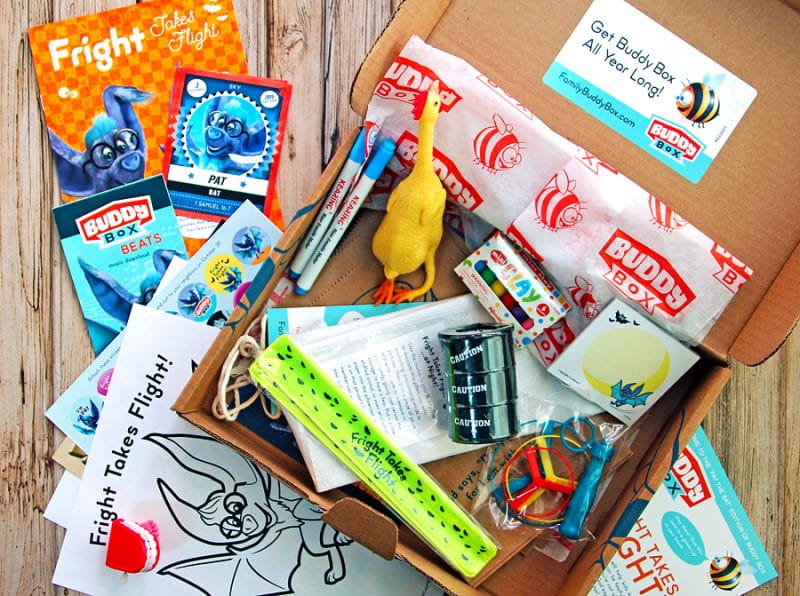 We were so excited when we opened the Buddy Box. Look at all that fun stuff! It's an understatement to say that my daughter was bursting to know what everything did. I asked her to pick her favorite item from the box and we sat down and read how to use it.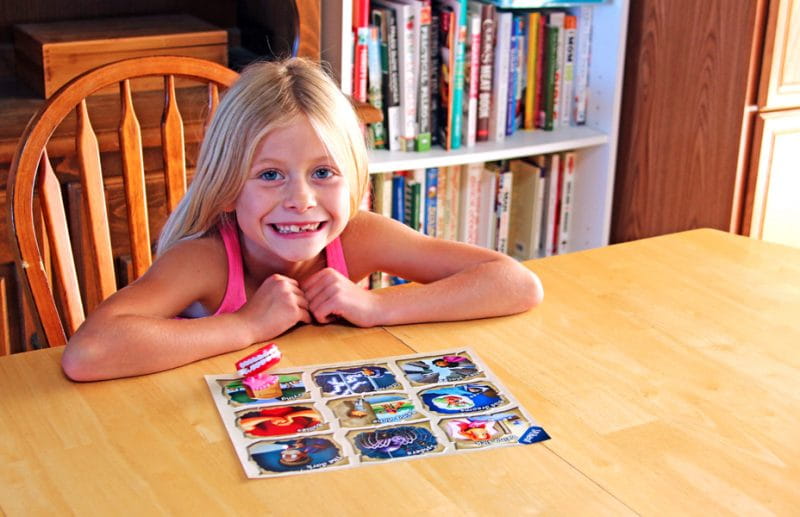 She picked the chattering teeth, which gave us all an opportunity to talk about the things we were afraid of and provide encouragement and support about how God helps overcome those fears.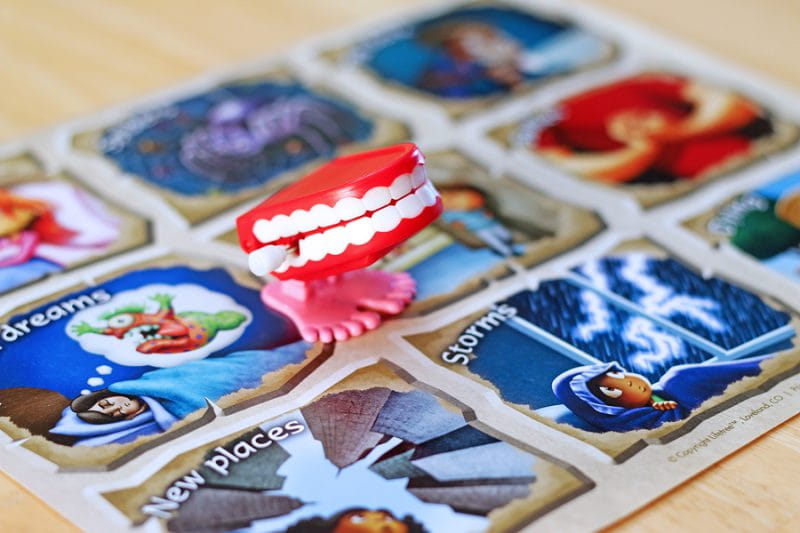 We laughed A LOT watching those teeth hop around until they landed on a fear. I love the idea that something so cute and funny could be a part of something fearful, I really think it will help establish a connection with her – when she is afraid of those things she will remember the fun we had with the chattering teeth and the faith-based discussions we had.
The next activity she picked involved some Bible research.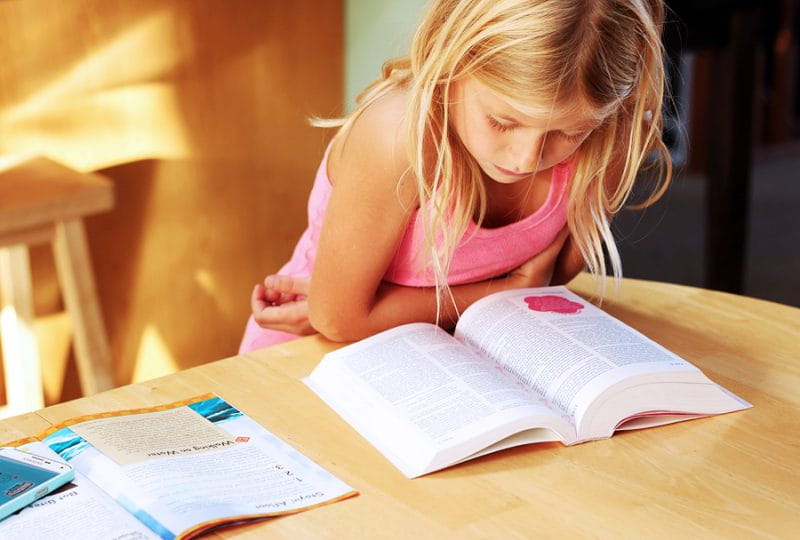 She actually learned how to find the specific book of the Bible, and how to locate the correct chapter and verse. She then read it out loud and completed that activity that went along with it. The hands-on experience really made reading the Bible more interesting for her and she was so proud to find the right chapter and verse.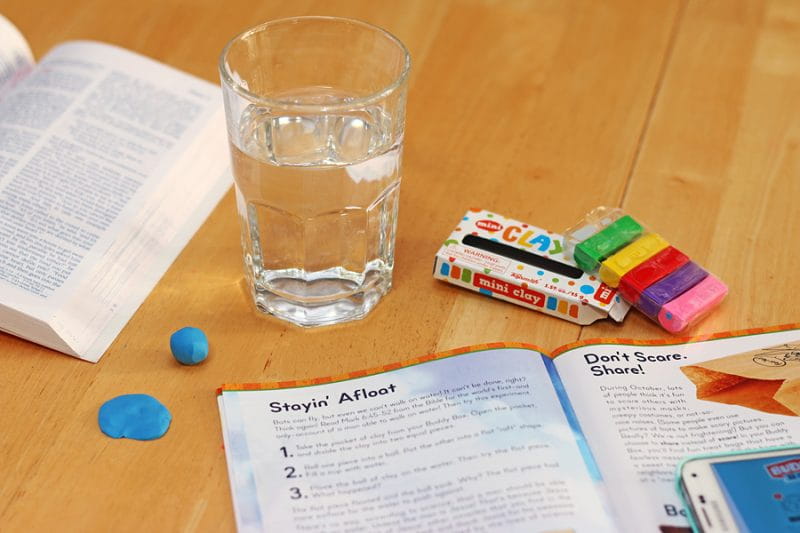 Next, she got to decorate her very own pillowcase. She added hearts and soothing words and put a favorite stuffed animal inside to help her alleviate her fears when she sleeps. She said it will remind her to talk to God when she is scared at night.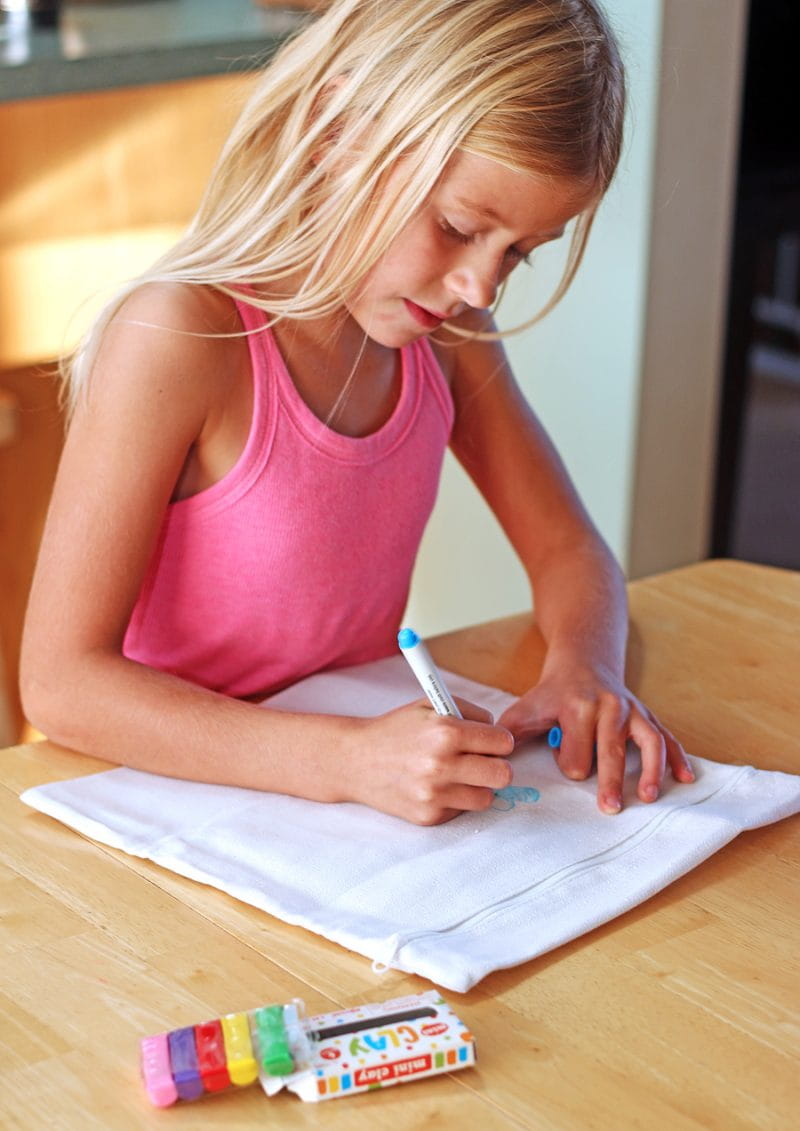 One of her most favorite activities involved sending her fears flying into the air with a spinning high flyer toy. She has not put this one down, she is constantly sending her fears up, up and away for God to handle.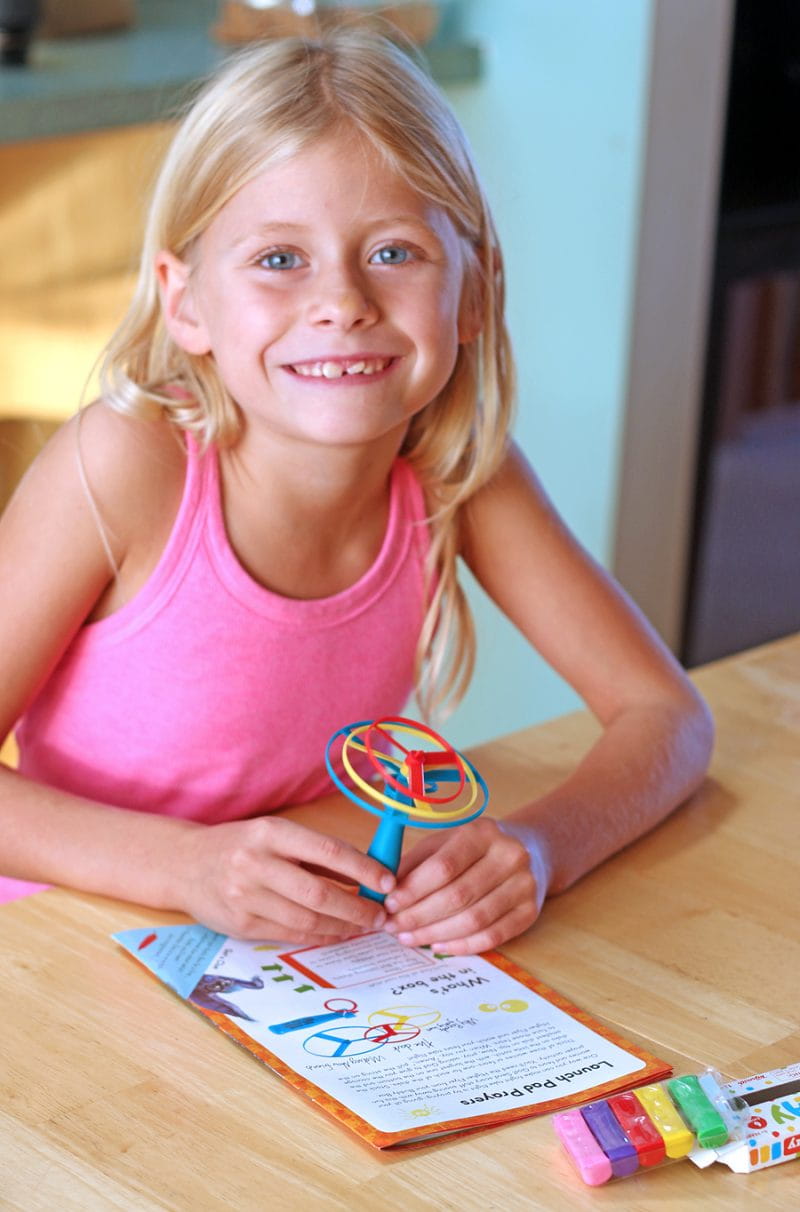 She also enjoyed the Family Buddy Box app and learning all about Pat the Bat.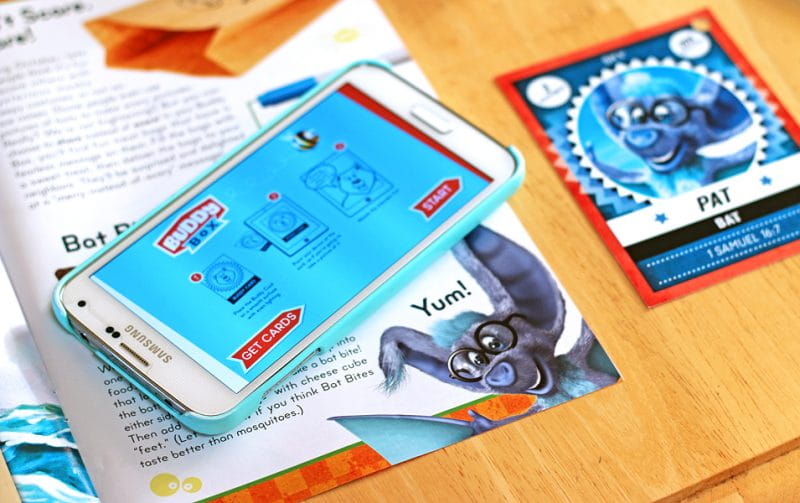 These are just a few of the activities and items in the October Buddy Box. There are enough things to keep them busy a couple times a week for the whole month. You can dedicate some family time and enjoy the box together, or just watch them explore it on their own and chime in when necessary.
A few things were in the box simply to give them some hands-on, tactile experiences as they learn to kick their fears to the curb!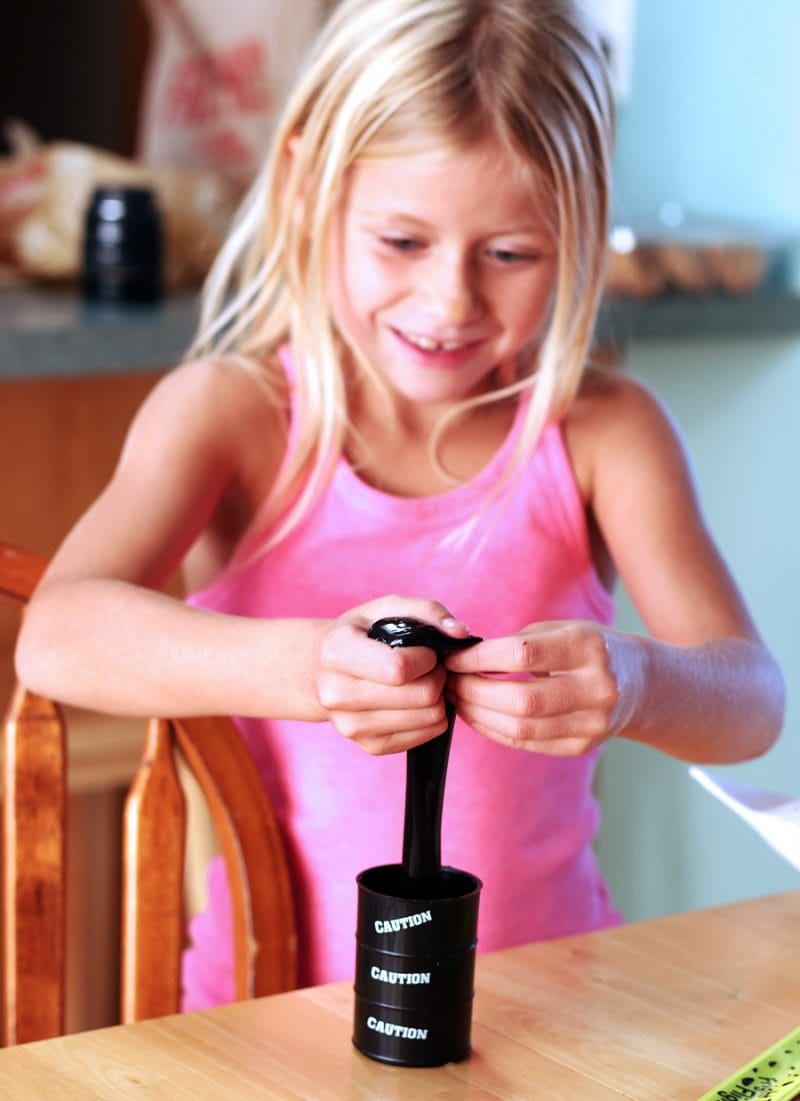 I have to admit I was very pleasantly surprised by the amount of activities in the Buddy Box. I had no idea what to expect but it really was very well put together and had bright, detailed instructions and fun props. The box ties into their faith in a way that is just enough and allows them to engage with the items as they address their fears. They think it's just fun, but we know they are learning valuable lessons as they engage with the items in the box.
After using the Buddy Box for a couple of days, my daughter asked me if they had more, different boxes. I told her that a different one comes out each month with a different theme and different activities. She asked if we could get them every month! This is saying a lot because she is one of those kids who changes gears very quickly and often bounces from toy to toy. But with Buddy Box, she keeps going back to it to find something new she hadn't discovered and re-enjoying the activities she has already done. She keeps it all in the box in her room when she isn't using it.
Get Buddy Box
Try Buddy Box for $15! You can try Buddy Box for $15, this promotion can be used on any length of subscription and will apply a $12.99 discount on the order. Use Promo Code: BUDDYBOX by October 23rd.
For more information about Buddy Box visit:
"This post is part of a social shopper marketing insight campaign with
Pollinate Media Group
® and
Lifetree
, but all my opinions are my own. #pmedia #growkidsfaith
http://my-disclosur.es/OBsstV
"
Join our newsletter!
Subscribe to get updates and great stuff via email including subscriber-only goodies like free printables and giveaways.