This is a Sponsored post written by me on behalf of Sam's Club. All opinions are 100% mine.
Oh I remember green bean casserole as a kid.
Blech.
Bread. Turkey. Mashed taters. Gravy. Pumpkin pie.
That was the extent of what was acceptable to my palate back then.
What the heck was IN green bean casserole anyway?
NO WAY.
It looked weird and so I assumed it would taste weird.
And it was GREEN.
Fast forward to adulthood.
Yeah.
No.
I still have never, ever eaten green bean casserole.
But I want to!
I have spent the last year or so re-developing my palate to be able to enjoy more and more vegetables.
Even the green ones!
This Thanksgiving I am going to tackle that green bean casserole like a champ.
But apparently not all green bean casseroles are made the same way. You can change it up and add some variety so you can go beyond the Casserole!
Sam's Club is a great place to get your holiday ingredients for two reasons.
First, because you buy in bulk, you save money and have ingredients left over for future meals.
Second, they have a great Holiday Recipe site to help you make your holiday cooking a bit easier and creative.
Brown Sugar Bacon Green Beans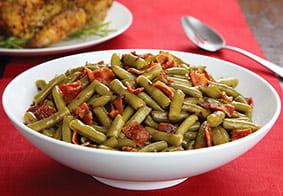 Ingredients:
6 slices bacon
2 cans green beans
2 Tbsp. packed dark brown sugar
1/4 tsp. dried red pepper flakes
1 Tbsp. oil
For recipe directions you can check out the recipe here: Green bean Casserole.
What's great about many of the recipes on the site is that you really only need a few simple ingredients to make a great dish!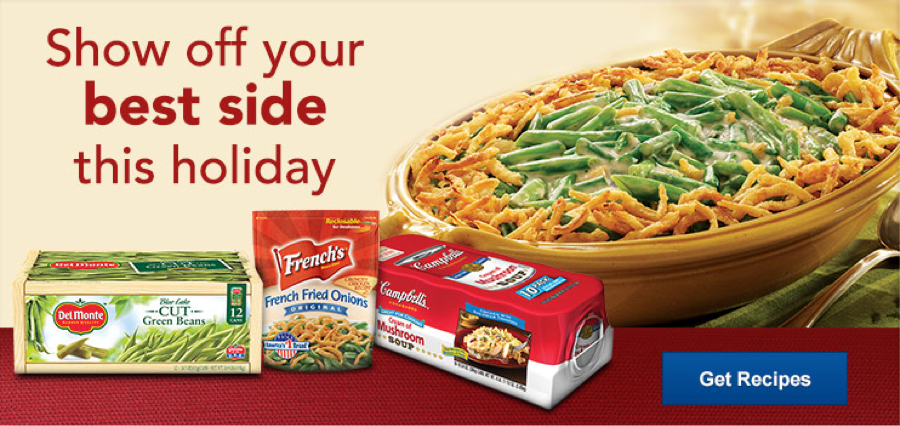 Are you a fan of green bean casseroles?
Does your family have a twist on the classic? I'd love to hear about it.
Join our newsletter!
Subscribe to get updates and great stuff via email including subscriber-only goodies like free printables and giveaways.