This is an advertisement for Crown House Publishing. I was compensated for my participation.
My middle child is a voracious reader. I once bought a Magic Treehouse book for her at the grocery store, and by the time we pulled out of the parking lot, she had finished reading the book. She just devours fiction. My son is the complete opposite – he hates to read fiction. So, when I recently had the opportunity to review a book from Crown House Publishing, I selected How to Teach Reading for Pleasure by Kenny Pieper. I hoped to find some strategies to help my son develop a love of reading fiction. Additionally, I hoped to find a few ideas for the high school literature class I teach at our homeschool co-op. This book did not disappoint me.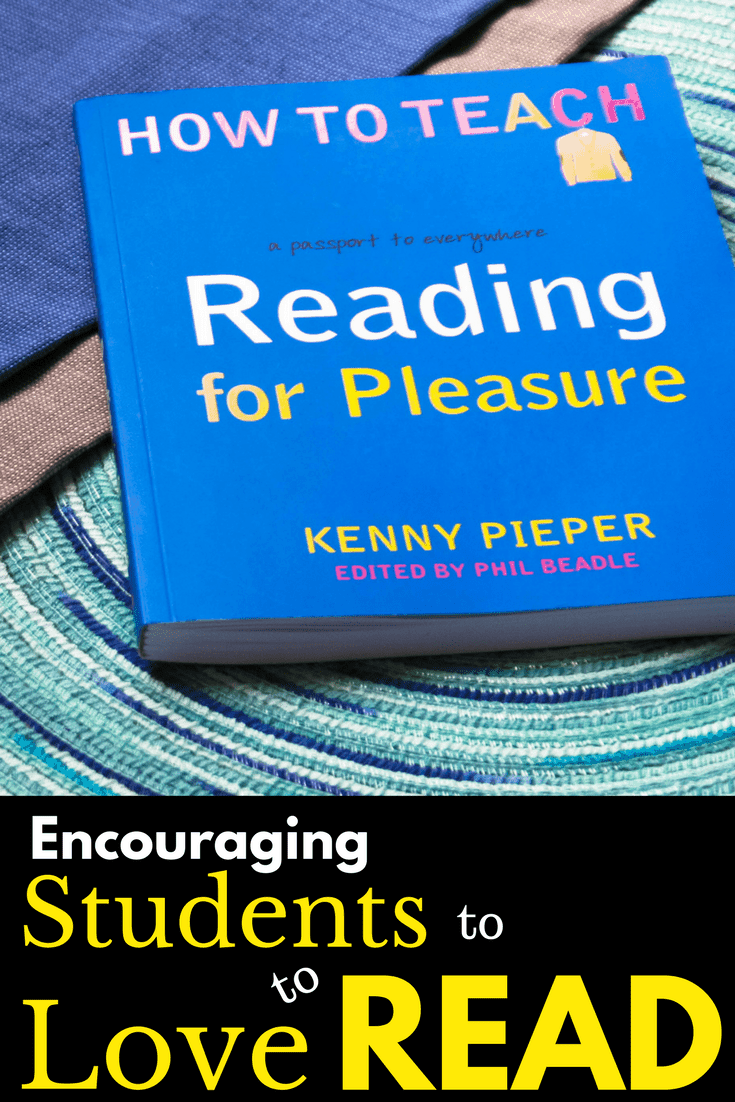 Reading for Pleasure
Kenny Pieper is a public school teacher in Scotland with over fifteen years of experience. I think it's safe to say he knows what he's talking about. He enjoys reading for pleasure, and strives to instill that same love in his students. I really enjoyed his friendly, encouraging writing style, and his sense of humor. In Chapter 1, he shares his habit of checking out a person's bookcase during a party. (As a book lover and introvert, that's where you'll find me most of the time.) He goes on to humorously discuss how the contents of a bookcase can tell a lot about a person's personality. "For a house without a bookcase filled with books is not a house; it is a vacuous den of reality TV and Xbox. …. Of course, if I spotted some Philip Roth, Marilynne Robinson, P.G. Wodehouse or Orwell, I'd be looking around wondering where I'll put my records when I move in."
While Reading for Pleasure is written by a secondary school teacher in the UK and aimed at that audience, I found many strategies and ideas that I can incorporate as a homeschooler. Pieper's main premise is that getting kids to talk about the books they are reading will lead to excitement for reading. This will in turn, with encouragement, become a lifelong habit of reading for pleasure. He offers many ideas to garner that excitement, and a few traditional assignments teachers should avoid (book reviews and posters for example). I found the chapter "Boys 'n' Books" to be especially helpful with its author recommendations for books that boys will enjoy. I plan on using several of his ideas with my son this summer, and will most likely incorporate some of his classroom strategies with my co-op class in the fall.
The goal of Reading for Pleasure is to get kids to read because they want to, not just because they have to. That goal is attainable using the strategies outlined in Kenny Pieper's book.
What strategies do you use to encourage reading for pleasure?