Blix Bikes provided the bike for this Blix Komfort+ Electric Bike Review, opinions are my own.
I've been a fairly avid bike rider since I can remember. As a kid, I was always on my bike and by the time I was in high school I had saved up enough money to buy myself a fancy road bike
and began participating in 30+ mile bike tours. I enjoy being on a bike to this day, and it's one of my most favorite ways to stay in shape. But did you know that cycling is actually an incredibly popular form of transportation in many parts of the world, often replacing automobiles?
In the Netherlands, over 30% of the people use a bike as their primary form of transportation, and in China, nearly 60% of the population ride a bike to work. In fact, in some places, there are entire streets designated for cyclists.
There are a number of reasons for these statistics, some of them have to do with proximity to urban areas and excessive traffic while other causes include fitness and environmental concerns. No matter what the reason, there are millions of people across the globe who have embraced cycling and have made it a daily part of their lives.
Personally, I never considered cycling as a means to commute to a job, the store or other location. I never wanted to arrive anywhere sweaty or take the extra time out of my day to ride my bike. That is until I discovered the Blix Komfort+ Electric Bike.
The Blix Komfort+ Electric Bike is an upright electric bike
with a step-through frame that is perfect for commuting or general fitness.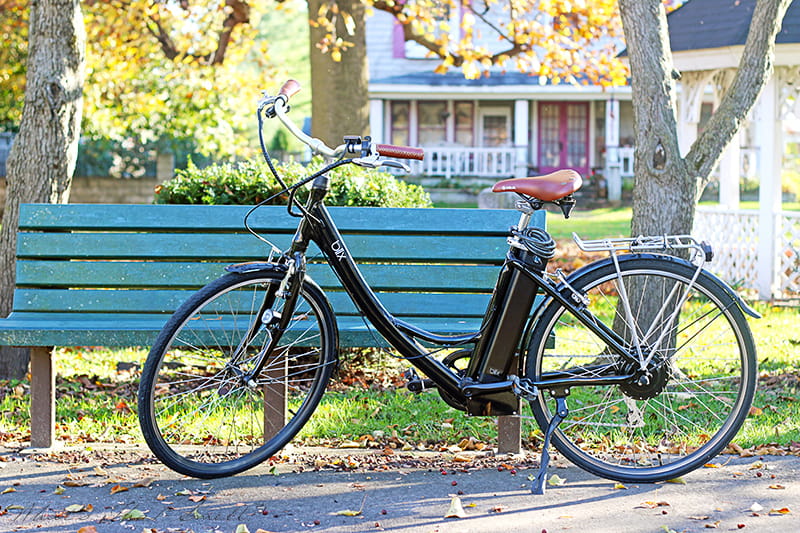 The Komfort+ comes in three colors – Black, Cream, and British Racing Green and it comes in two sizes. It's a solid, beautiful bike with an alloy frame, anti-puncture tires, seven speeds, and is powered by a Panasonic Lithium-Ion battery. The bike has a traditional, timeless design for men or women and is a lot of fun to ride. You can pedal unassisted like a regular bike, or you can turn on the power and enjoy the benefits of power-assisted pedaling when you need it.
Blix Komfort+ Electric Bike Review
The Blix Komfort+ has all of the features of a traditional leisure bike but with the added bonus of a battery pack that adds power when you pedal. There are 3 levels of pedal assist power that provide constant power as you pedal. There is also a throttle that can be used with or without the pedal assist to give you an extra boost when you need it, like if you are going uphill.
The battery on the Blix Komfort+ sits snugly against the frame. It's unobtrusive, and while it does add weight to the bike, it doesn't interfere with anything because it sits at your center of gravity under the seat. You can charge the battery with an included power pack, without even removing it from the bike. It plugs right in! You can, however, remove the battery to charge it if you prefer. The battery takes 3 hours to fully charge and at top speed it allows you to ride 20 MPH and has a range up to 40 miles.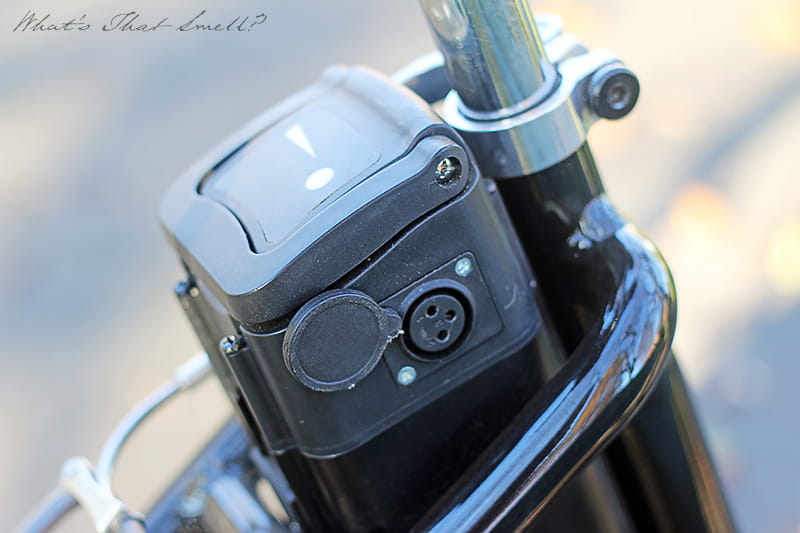 On the other side of the battery is the key that turns the power on or off.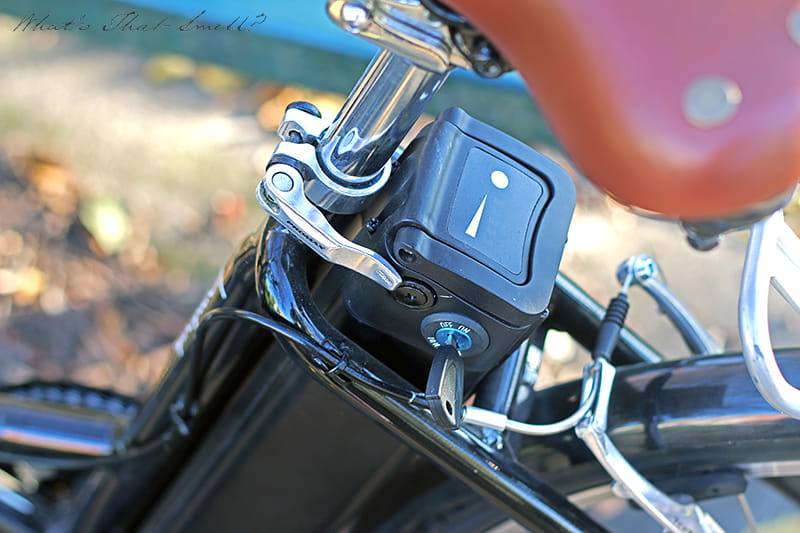 Power controls can be found within easy access on the left handlebar.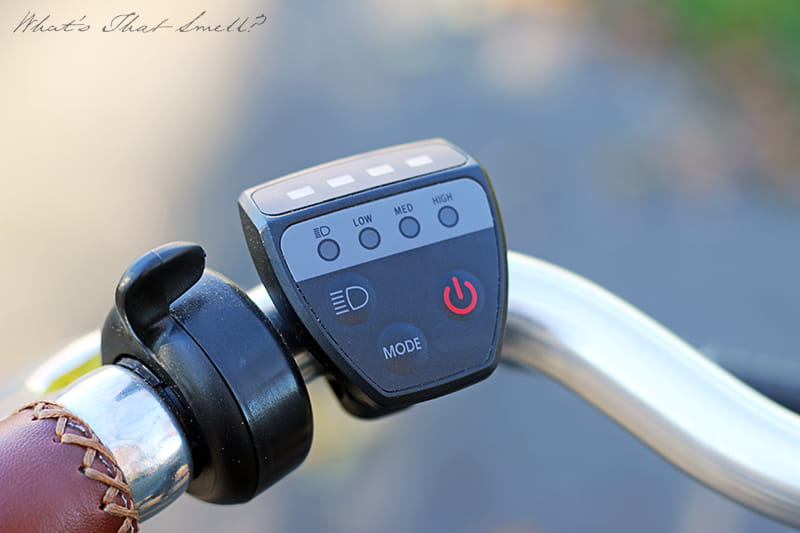 The control panel is within easy reach of your thumb, you can turn the power on (once the key is in the 'on' position), press the mode button to change the power assist level and a button to turn on the front and rear lights. Next to the control panel is the throttle that allows you to stop pedaling and still keep moving. This is great if you need a break or an extra boost getting up a hill.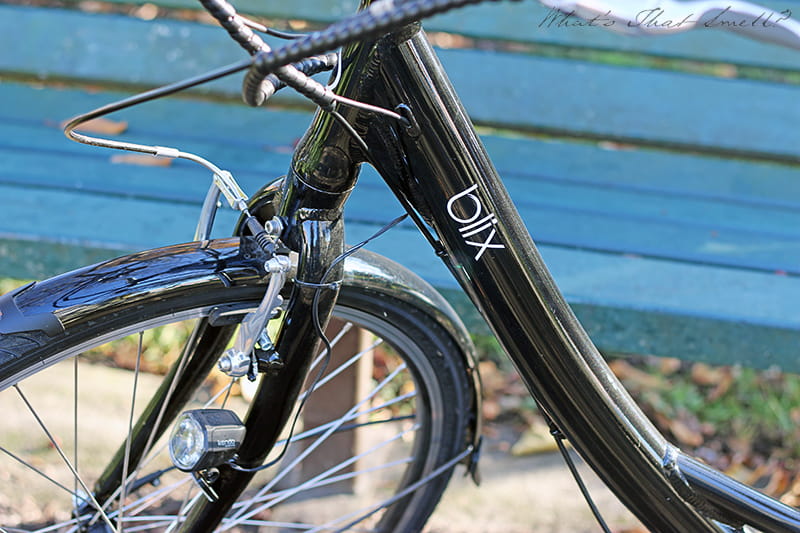 The speed controller is on the right handlebar.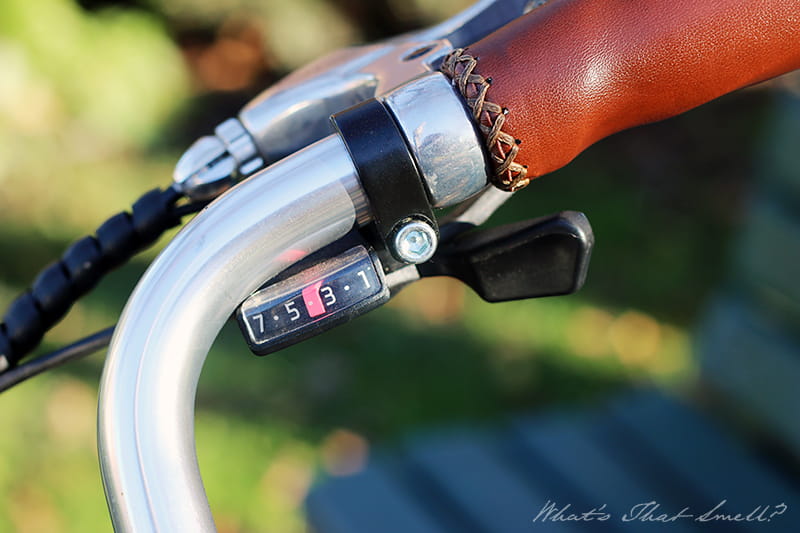 The brown faux-leather handle grips and saddle add a beautiful classic touch to the bike, and the springy seat makes it easier to spend more time riding!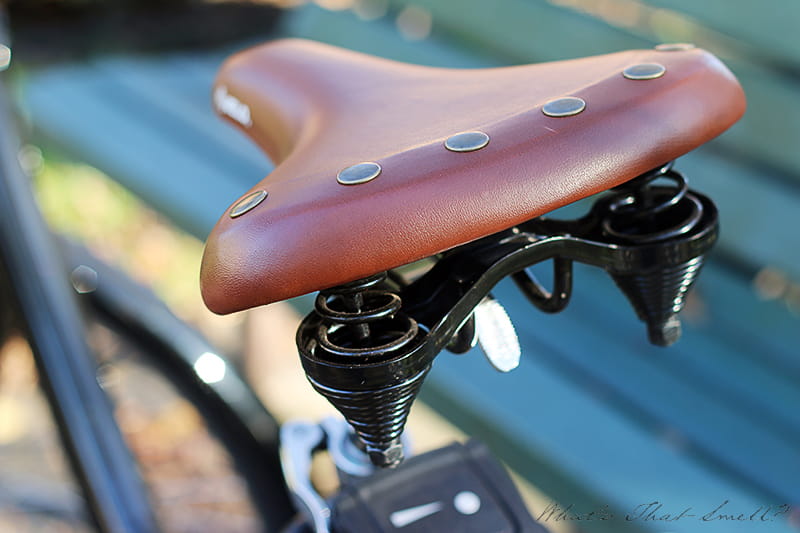 The Blix Komfort+ also included front and rear fenders and a rear carrier so you can take stuff with you if you need to.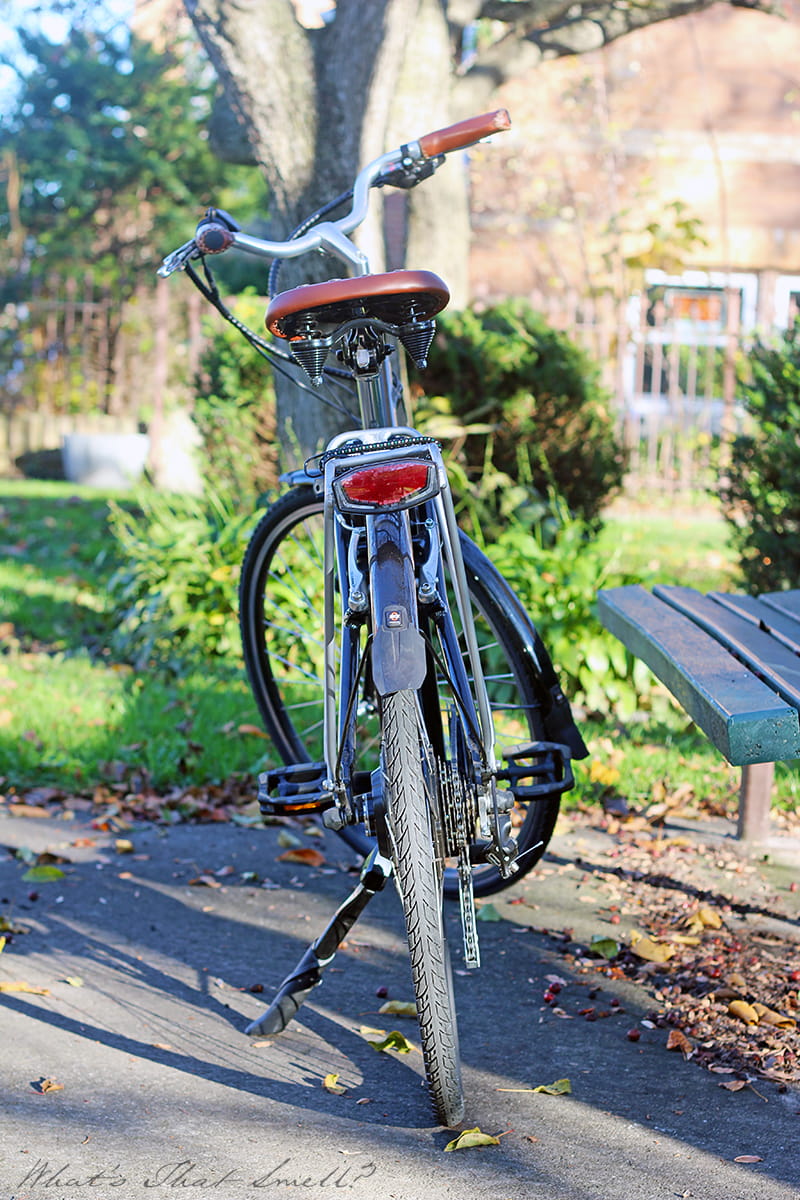 I really can't say enough good things about this bike. It is solidly built and is fun and easy to ride. It works great for general fitness and offers you freedom to get around where ever it is you need to go.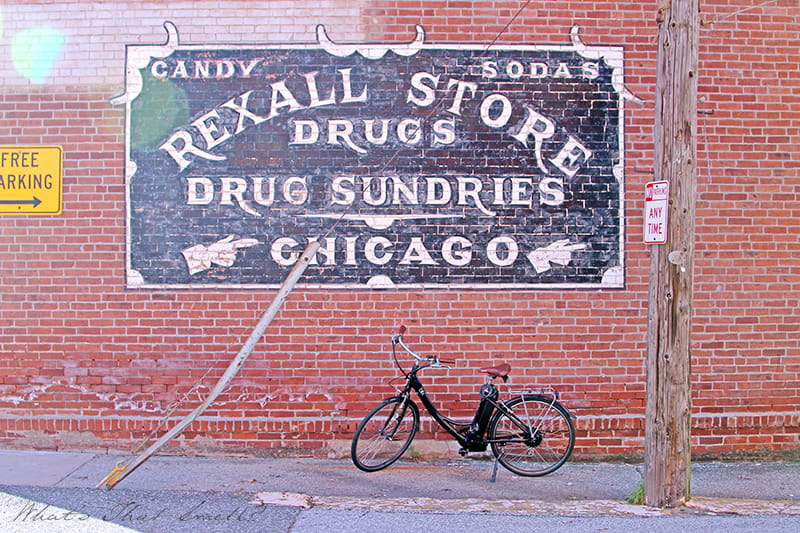 For more information about the Blix Komfort+ Electric Bike visit BlixBike.com. You can also check out their other model electric bikes to find the perfect style for your needs. Blix Electric Bikes come almost entirely assembled. We had to attach the seat and the handlebars; both were relatively easy to do.
Take a look at the video below that shows the difference between riding with or without power.
If you still aren't convinced that you need a bike like this, keep reading for some benefits of riding an electric bike.
The Benefits of Riding an Electric Bike
We all know that cycling is a great form of exercise
but riding an electric bike has far more benefits than a traditional bicycle.
Even lower impact: Cycling is a low impact workout, but there are times when it does add strain to your knees like when you are riding uphill. An electric bike offers a power boost than can virtually eliminate the pressure on your knees and joints.
Save money on gas: An electric bike can achieve speeds of around 20 mph making it a great option to help you commute to work to save on gas but without causing you to have to get up 3 hours early in order to arrive on time. You can also use it to run small errands which can help the gas savings add up. If you can avoid having a car altogether because you have an electric bike, that's a significant savings as well.
Better for the environment: Gas fumes and emissions wreak havoc on our air quality. When you ride an electric bike instead of taking your car, you aren't contributing to these damaging environmental impacts.
Travel faster in urban environments: Traffic and congestion can make driving in urban areas a challenge, not to mention the high costs of parking in cities. Riding an electric bike can help you navigate busy streets with ease, and might even get you where you need to go sooner than driving.
You don't sweat as much: Riding a traditional bike to work is a great workout but who wants to arrive at work dripping in sweat? An electric bike helps you get a workout in, without the sweat. And you can turn the power off on the way home if you do want to work up a sweat.
Healthier: Fresh air and vitamin D are essential elements of a healthy lifestyle. Riding an electric bike, especially riding one instead of driving, offers more opportunity each day to enjoy fresh air and soak up much-needed vitamin D.
Increases your physical activity: The more time you spend commuting and riding an electric bike is more added fitness into your daily routine which is always a good thing.
It's fun: I can't even begin to describe how much fun it is to pedal a bike and have that power kick in to propel you twice as fast. It's empowering and makes you want to keep pedaling even faster!
Would you like to try riding an electric bike?