Chili is practically impossible to photograph and make it look good, let alone any different than any other bowl of chili out there.
Just a warning.
But despite the seemingly common looks of this chili, it really is my most favorite recipe ever!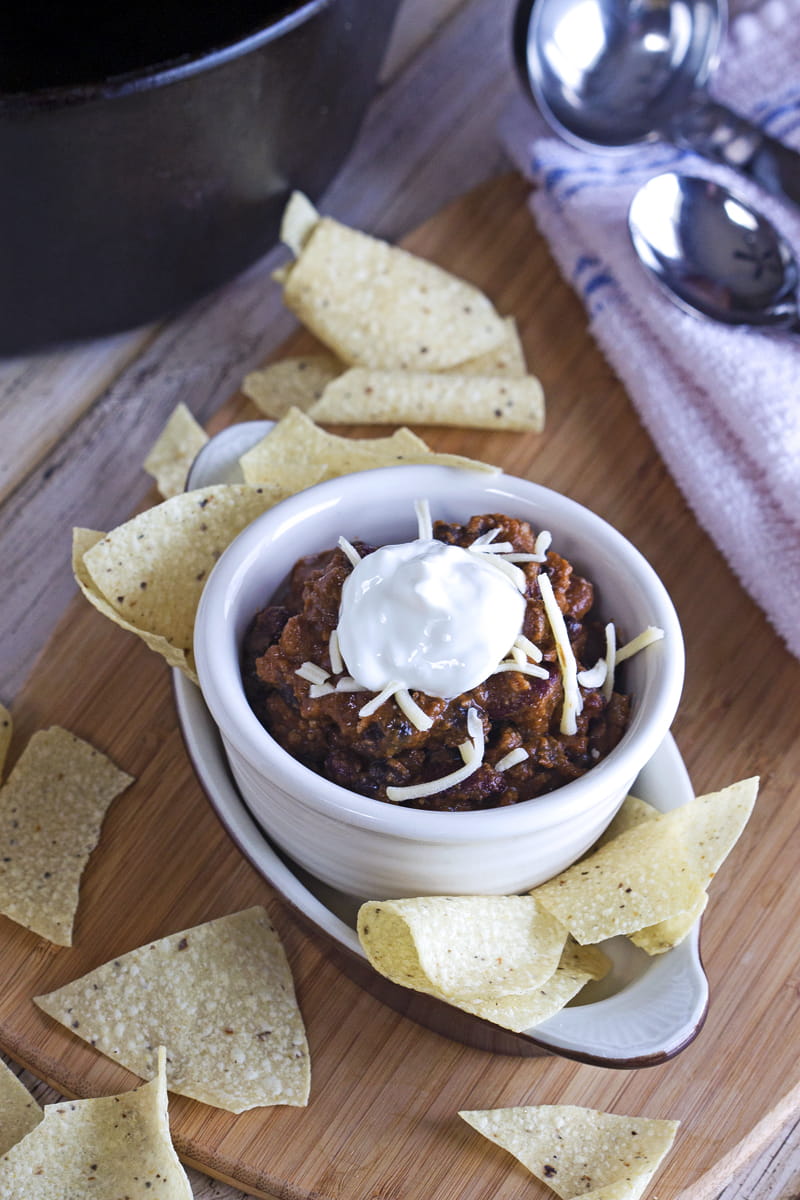 Print
---
Ingredients
1 lb of ground chorizo (see notes for how to make with ground beef)
1 lb of ground pork
2 cloves minced garlic
1-15 oz can tomato sauce
1 tbsp chili powder
1 tsp ground cumin
1 teaspoon ground oregano
1 tsp salt
1-15 oz can chili or kidney beans (plain not seasoned) – drained
1-15 oz can black beans – drained
---
Instructions
In a large pot or dutch oven, brown meat with minced garlic and drain off some of the excess grease.
Add in tomato sauce, seasonings & beans.
Mix together and simmer over low heat for at least an hour.
Stir occasionally.
---
Notes
If you don't have ground chorizo, modify recipe as follows:
Use 1 lb ground beef and season with 1/2 tsp salt, 1 tsp pepper, 1 tsp onion powder and 1/2 tsp garlic powder while browning meat in addition to the minced garlic.
Also, increase chili powder from 1 tbsp to 2 tbsp.
You can add 1/4 tsp cayenne pepper to add heat (or to taste)
There was something about this chili. It was really simple yet just the right balance of flavors to make it taste really good.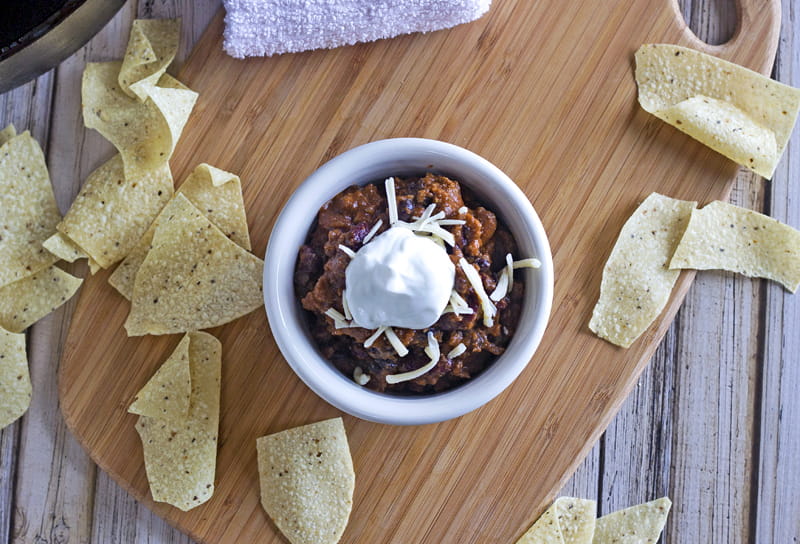 Join our newsletter!
Subscribe to get updates and great stuff via email including subscriber-only goodies like free printables and giveaways.