These chicken tenderloin recipes will help you make the most of your chicken tenders! So get creative with these delicious tenderloin recipes and have a super yummy dish for any occasion.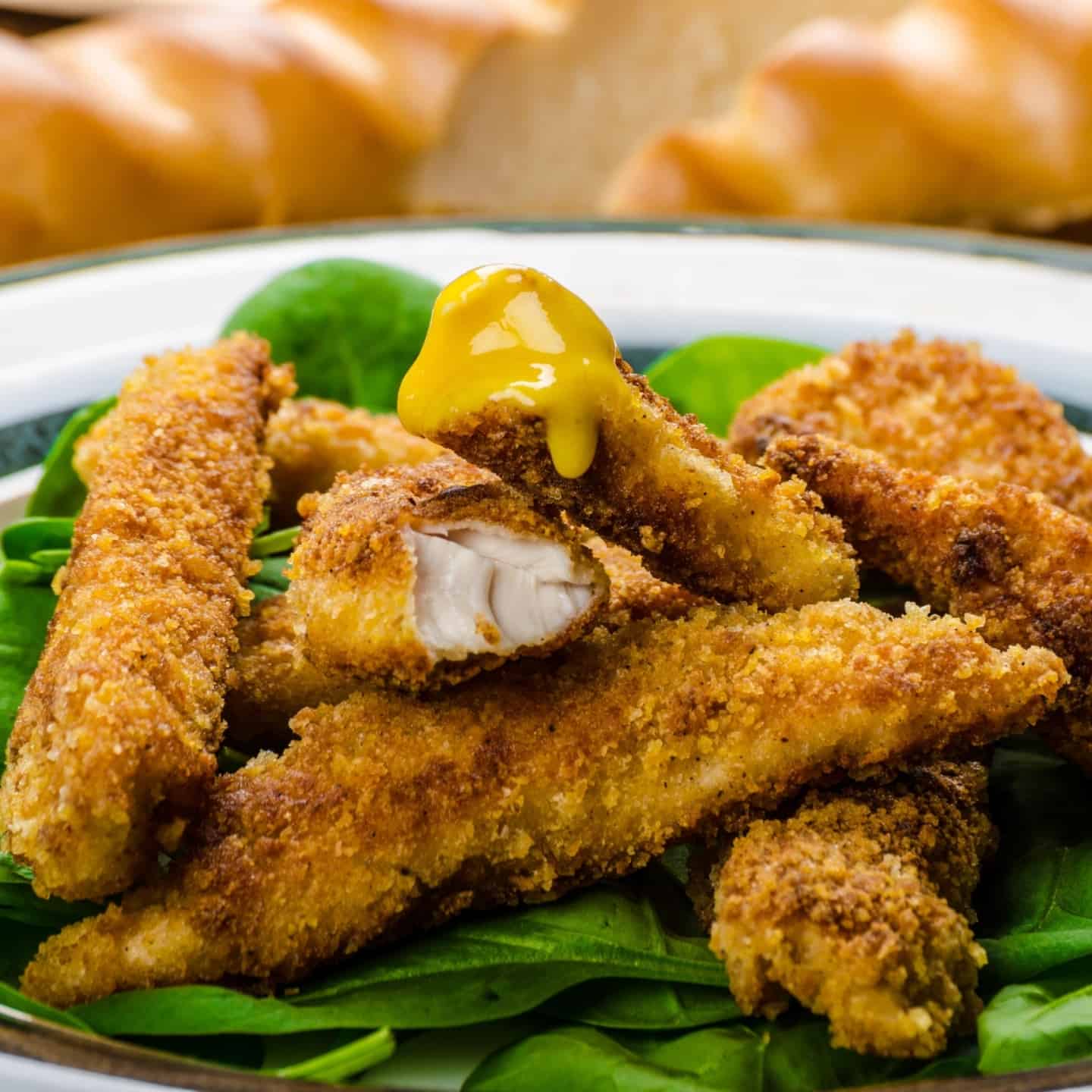 Each recipe is easy to assemble and cook! The extra fat you get when you cook chicken tenderloins gives you additional flavors regardless of your chosen cooking method.
And if that isn't enough, try these fantastic diced chicken recipes and easy ground chicken recipes with few ingredients for a super easy weeknight meal.
So get ready to discover a new favorite recipe as we start these recipes with the popular and delicious Thai chicken lettuce wraps.
Frequently asked questions
What are Chicken Tenderloins?
Chicken tenderloins are the white meat strip you find at the sides and beneath chicken breasts. They come very tender as they're mostly gotten from young chickens.
Chicken Breast VS Chicken Tenderloin
With chicken tenderloins, you'll have more fat in your dish, as four ounces of these tenderloins contain about 20g of fat. In contrast, chicken breast will hold only about 3g. Also, chicken tenderloins have higher sodium and lower protein content compared to chicken breasts.
Easy Chicken Tender Recipes for Dinner with Few Ingredients
If you want to whip up dinner quickly with chicken tenders and a few other ingredients, check out these recipes below.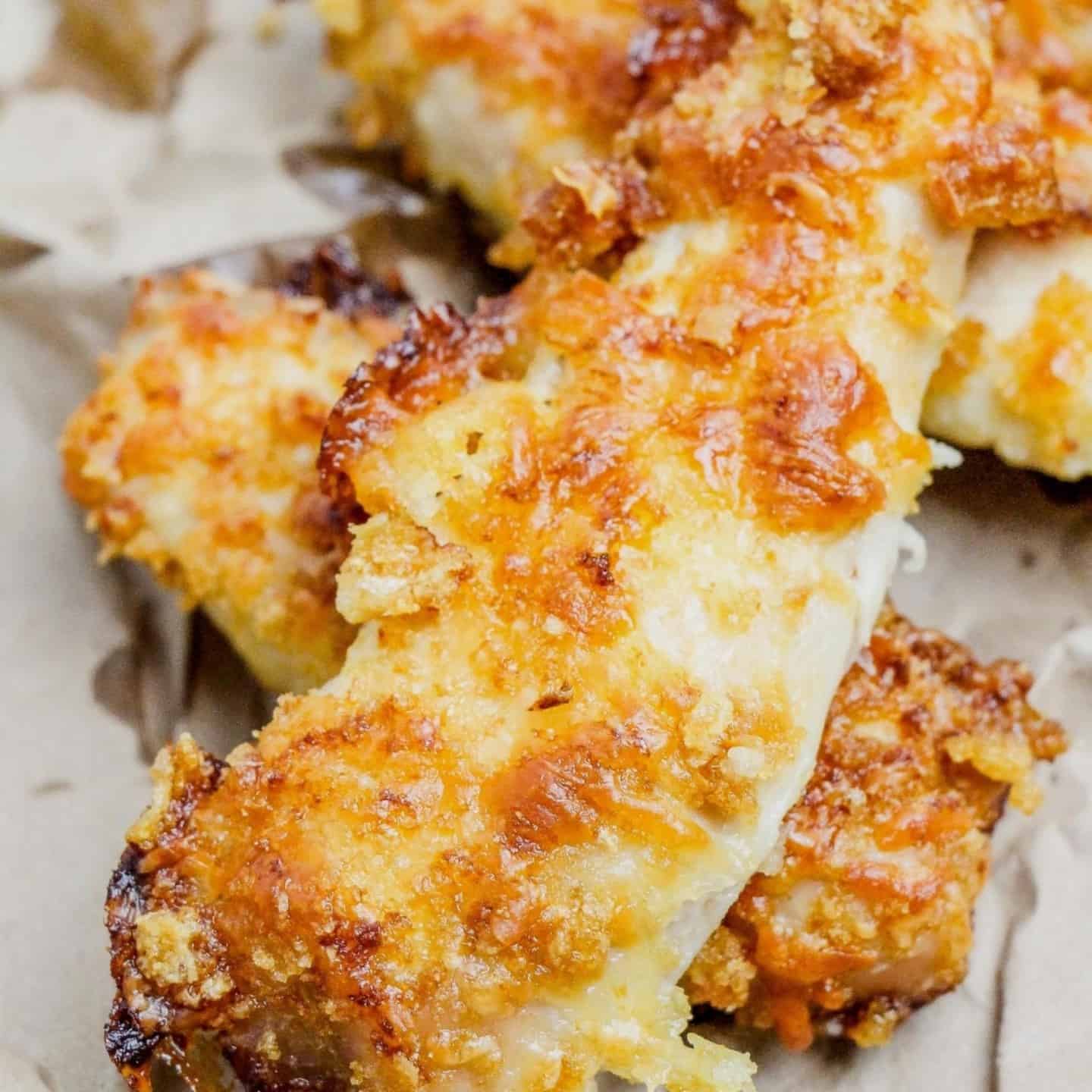 Chicken and pork rinds will always be a classic, and you can get this ready to eat with just three more ingredients!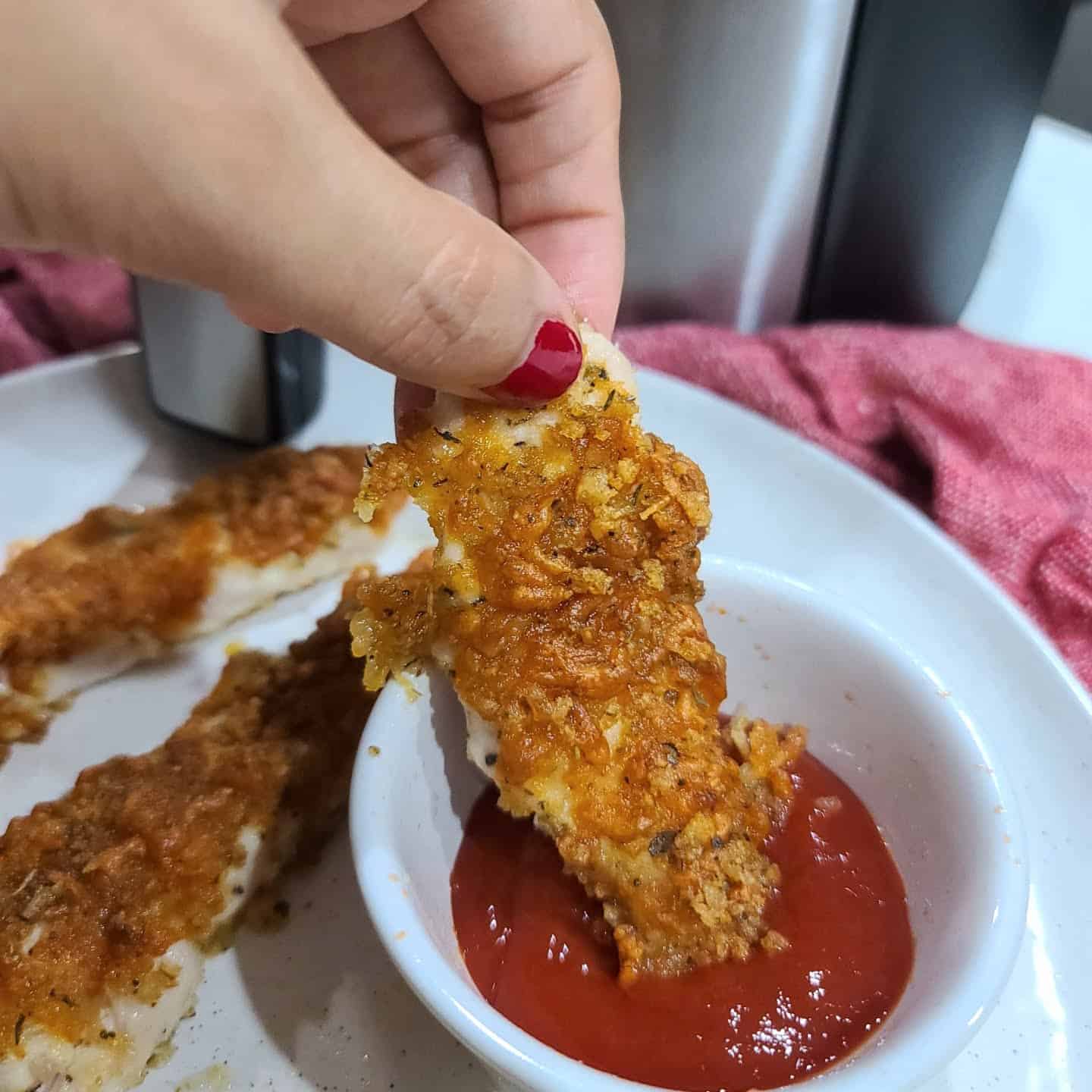 Get your air fryer out and enjoy these crunchy chicken tenders with pork rinds and parmesan cheese!
Mexican cuisine doesn't get better than this delicious Qdoba chicken tenderloins.
In less than 30 minutes, you'd be enjoying this with your favorite dip or salad.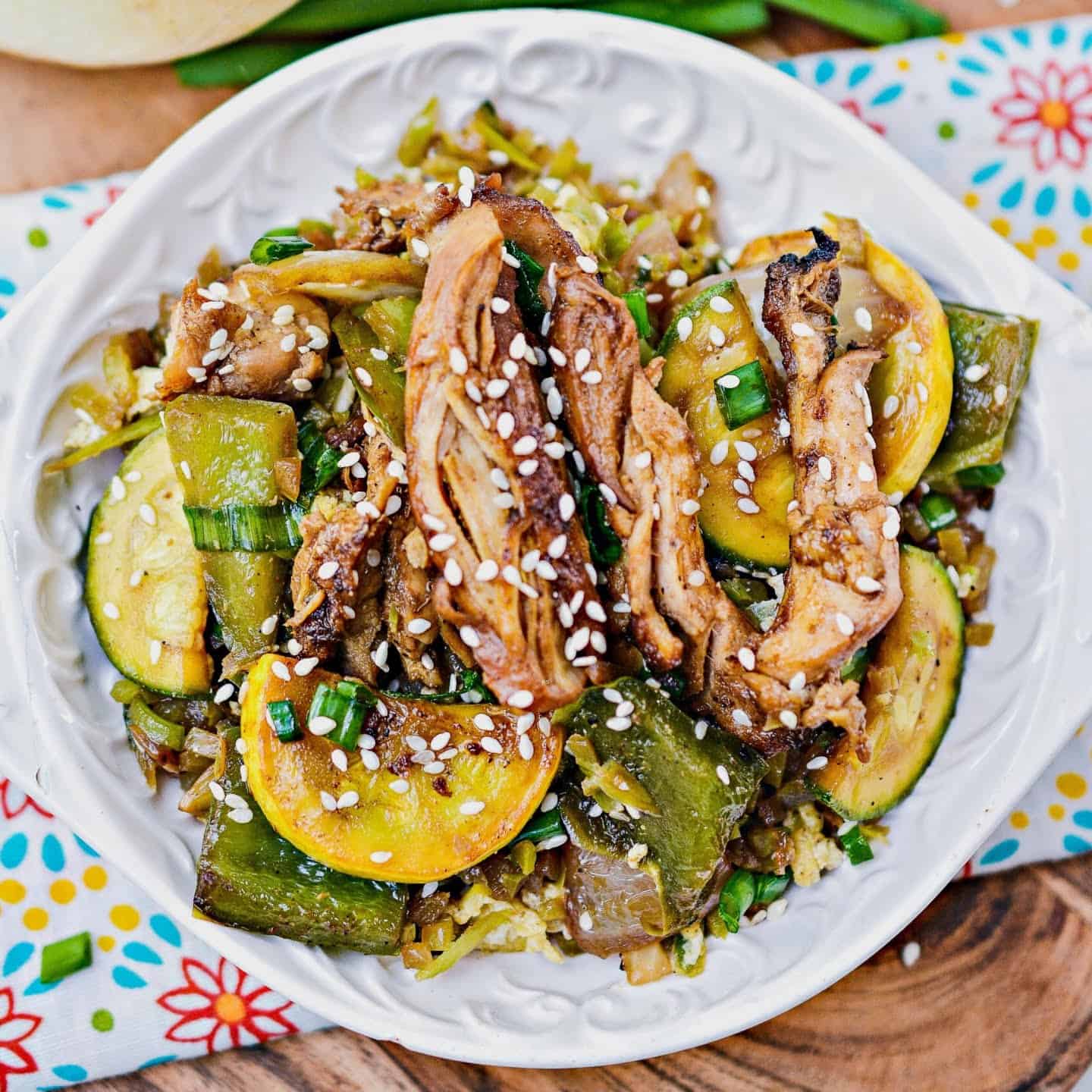 This dish is Asian-inspired, incorporating lots of veggies and a delicious sweet sauce.
It'll be ready for dinner in 30 minutes!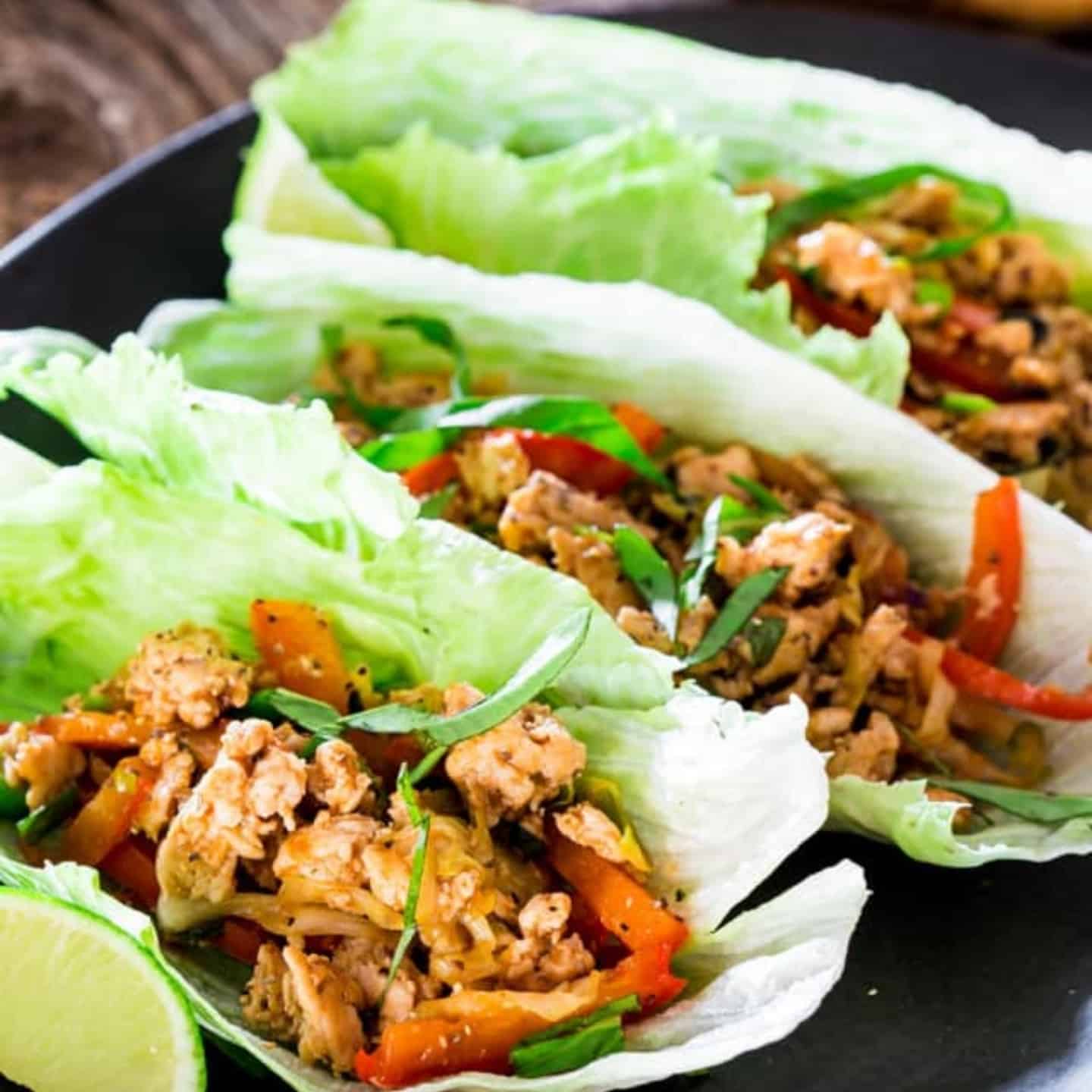 This dish is simply amazing, with unmatchable delicious flavors from ground chicken tenders, olive oil, Hoisin sauce, minced garlic, red curry paste, and a load of other seasonings.
It's an easy dinner recipe, giving you the ultimate satisfaction in 15 minutes!
Serve in lettuce like little tacos, and enjoy!
This absolutely delicious recipe is made from chicken strips, almond flour, and seasonings such as garlic powder, cumin, and paprika.
These amazing low-carb strips go with virtually any dipping sauce, such as BBQ sauce, Teriyaki, honey mustard, or ranch dressing.
Bake till it's golden brown, and enjoy!
You can make dinner ready in about 15 minutes with this recipe! It's a simple dish of cubed chicken tenderloin cooked in honey garlic sauce.
You'll absolutely enjoy this served over rice and topped with green onions and a squeeze of lemon juice.
Ingredients for the amazing sauce include soy sauce, black pepper, honey, and pepper flakes. Serve over brown rice or with steamed broccoli, and enjoy.
These crispy buffalo chicken tenders will win your heart with the amazing dipping sauces they can be served with.
Also, you can worry less about the effects of frying as these are baked to yummy perfection.
A dipping sauce of choice will include buffalo sauce, blue cheese dipping sauce, or ranch sauce.
This dish will have you addicted to its fantastic flavors.
It's a simple recipe of thin strips coated in panko bread crumbs and grated parmesan cheese.
With a cook time of 30 minutes, you'll have crunchy chicken tenders to enjoy with a dipping sauce of your choice. Serve with chopped fresh parsley, and enjoy!
You can cook chicken tenders to yummy juicy deliciousness with this simple recipe using bagel seasoning.
These baked chicken strips are made with gluten-free panko breadcrumbs, kosher salt, and ground black pepper.
It goes great when paired with a maple mustard sauce.
This recipe lets you be as flexible as you want with your chicken tenderloin and seasonings.
You can get the best of crunchy tenders with this recipe with oven-toasted bread crumbs.
Pair it with any sauce of your choice and garnish with fresh parsley.
You'd enjoy this chicken and bacon mix made with chicken breasts, bacon, and creamy Jalapeno sauce.
The creamy sauce is the key, incorporating seasonings, including cayenne pepper, onion powder, and a few others.
The sauce is the main attraction to serve with chicken tenders! See more deliciousness with these easy chicken breast recipes with few ingredients!
If you're looking for a rich, cheesy, and easy dinner to make for your family, this recipe is for you!
It takes only five minutes for you to prepare with as little as four ingredients.
These include cherry tomatoes, mozzarella cheese, and basil pesto sauce. Pair it with a green salad, and enjoy!
This delicious salad is simple to make with an oven or air-fryer.
It's one of the chicken tenderloin recipes pairing chicken tenderloins with lots of veggies and chopped boiled eggs.
It takes only 20 minutes to make, and you should serve it immediately!
This is a chicken tenders recipe you and your family will easily fall in love with.
It incorporates smashed cornflakes, chicken strips, and seasonings to make the perfect dinner.
For great flavors, you can use the honey nut cornflakes and serve them with a sweet chili sauce or fried rice.
In under 30 minutes, you can have a delicious dish ready with boneless skinless chicken tenderloins.
This is one of the most delicious recipes you can make in one sheet pan with veggies and a delicious sauce to follow.
Your sauce is where the balsamic vinegar comes in, making all the difference in taste!
If you want the sweet twist of coconut with your chicken tenders, this is the recipe to explore.
It has a meal prep time of about 20 minutes, incorporating sweetened shredded coconut, garlic powder, eggs, and panko bread crumbs.
You can substitute the bread crumbs for coconut flour for the best result!
This is a dish you can get together in about 30 minutes, requiring a few ingredients that you know will make your meal spectacular!
Get mushrooms, chicken broth, lemon thyme, and chicken tenders to get started!
These are strips of chicken breasts coated in crushed potato chips to go with sauces and side dishes of your choice.
It's super simple and requires only five ingredients to get it ready.
Your air fryers and ovens will get this classic chicken tenderloin dish ready in less than 20 minutes.
Then, you can easily assemble it with a Bisquick mix, parmesan cheese, garlic salt, and paprika.
Bake till the internal temperature is at 165F or air fry at 425F for about 12 minutes.
Sriracha sauce is popular for its unique flavors, and you can coat your chicken tenderloins with it for an awesome gameday snack!
The sauce is the secret ingredient, and you should ensure it's thick before serving!
This Cracker Barrel's popular menu is a classic, and you can easily make it from the comfort of your home.
It's a simple and delicious dish requiring chicken tenders, Italian seasoning, fresh lime juice, and honey.
Grill till lightly golden! If you enjoyed this copycat recipe, you'd love this copycat homemade Longhorn parmesan crusted chicken better!
These crispy and healthy chicken tenderloins will definitely make for an amazing dinner with the family.
The air fryer gives you a healthier version of crispy tenderloins and does so within 20 minutes.
Serve with any dip and side dish of your choice.
You'll not want to try anything else with these sticky chicken finger wraps!
It's a yummy dish of tomato, cheese, lettuce, and glazed chicken strips stuffed in a flour tortilla.
Add extra cheese when done, wrap up, and enjoy immediately!
If you'd love your chicken tenderloins seasoned and coated with minced garlic and parmesan, this is the recipe for you!
It's a simple dish you can make in about 25 minutes and goes well with your preferred dips and side dishes.
Whether you're making this on a grill or grill pan, you'd get an amazing, juicy, and flavorful dish of chicken tenderloins.
Use a lemon marinade with your favorite seasonings and spices for the best flavors!
This is an elegant and yummy dish to share with your spouse on a special night.
The pasta is simply amazing, and the addition of crispy chicken tenders takes it over the top.
Garnish with green onions, and enjoy!
These chicken breast strips coated in Doritos and baked to golden perfection are enough to convince you of the supremacy of chicken tenders!
Serve with sour cream or ranch dressing, and enjoy!
This dish is rich in flavor and gives unmatched texture with its crunchy crust and tender insides.
Pair it with a garlicky avocado dip, and enjoy!
If you're a lover of pickles, these chicken tenderloins will have you craving more with its great flavors.
The briny pickle flavor takes your dish to chicken tenderloin dish to the next level, incorporating a host of seasonings, panko breadcrumbs, chicken breasts tender, and any dip of your choice.
Do you want an elegant dish for a special occasion? This is one of the chicken tenderloin recipes to try out.
The dish has a lot of yummy components, and you can get them together in under an hour.
Serve with chopped fresh parsley, and enjoy!
For a healthy and delicious chicken tenders dish, you want to go with this option.
The recipe gives you a burst of refreshing flavors from the grapes and leeks and sweet and savory tastes from the seasoned chicken tenders.
Bake till the chicken is cooked through.
This oven-baked deliciousness comes with no hassle and will be the ultimate fun snack on your game day!
It requires only a few ingredients and can be made in less than 30 minutes.
These ingredients include crushed pretzel crumbs, maple syrup, chicken breast tenders, salt, and pepper.
This dish suits virtually every occasion, from a simple dinner meal to an exquisite dinner date.
It combines strips of sauteed chicken breasts, crisp broccoli florets, whole wheat pasta, lemon juice, and garlic.
Garnish with Parmesan cheese!
There's almost nothing better than chicken tenderloins soaked in delicious mustard sauce!
Serve this with a salad or over rice, and have a swell time!
This recipe uses some of the tastiest ingredients to give you a fantastic dish.
These include sriracha sauce, rice vinegar, soy sauce, ginger paste, and cauliflower, among others.
It's a simple dinner recipe to make in about 30 minutes.
Waffles will always steal the show, and its batter fried with chicken tenders is a game-changer.
You can't have this at a picnic and not leave everyone smiling and contented!
The buttermilk is giving you all the flavor in this delicious recipe!
Soak your chicken strips in buttermilk for about an hour, add seasonings, and fry until golden brown.
Serve with a dip of your choice!
This chicken tenderloin recipe will seal the deal for you with chicken tenderloin recipes.
It's super simple to make in just under 30 minutes, and you can serve with any side you choose!
Chicken Tenderloin Recipes Takeaway
These are the best chicken tenderloin recipes you can try for dinner and special occasions! They give you no hassle in preparation like these leftover rotisserie chicken recipes, and you can easily get most of the ingredients from your pantry. So start with a recipe today and enjoy the best flavors!