Vitamix
. Blender was provided for my use but opinions expressed are my own.
This recipe almost failed.
In fact, I think it did fail, briefly.
According to my kids it tasted great, but the process of making it was anything but smooth (no pun intended).
I guess it was a good experience because it tested the limits of my Vitamix 5200 and helped me get a really good feel for it's limits.
Some things I learned:
You cannot fill the Vitamix container with only frozen items and expect it to blend. It won't. I promise. It's not a cement mixer.
Do not turn said container upside down after adding liquid to it. It will go all over the floor.
You can salvage the smoothie.
Your child is laughing AT you, roll with it.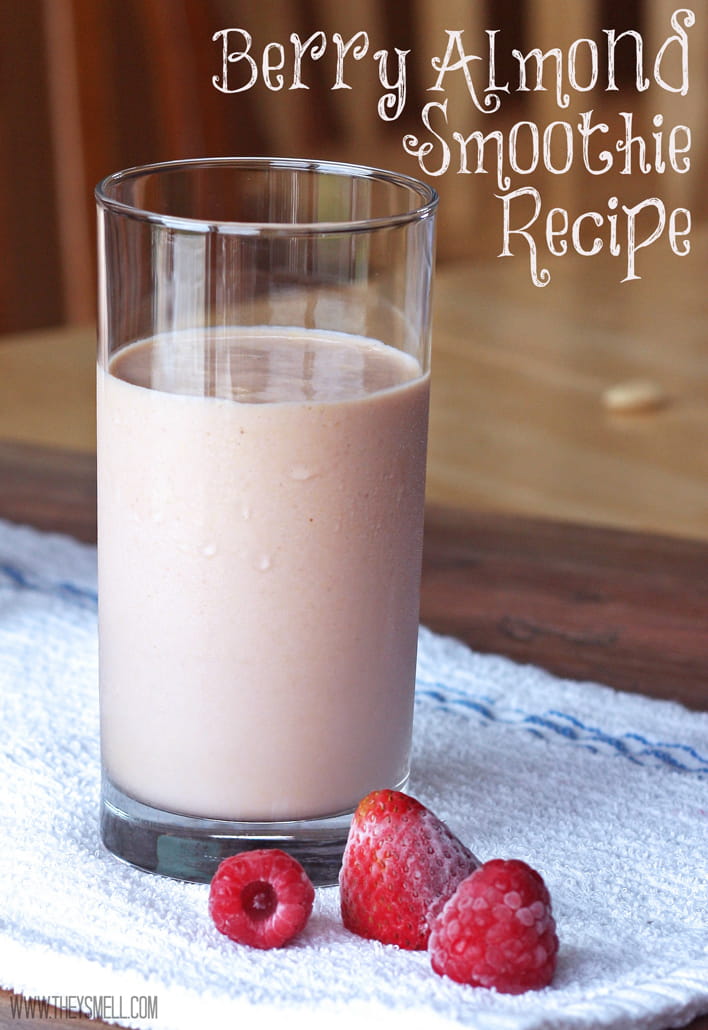 My goal with this smoothie was to make it dairy-free. Because of the "cement" issues I had, I added some whole milk to salvage the recipe so the photos show a bit creamier than it will be if you follow the recipe. I did include instructions for the milk version, though, in case you prefer it creamier.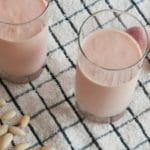 Berry Almond Smoothie Recipe
Prep Time 10 hours 51 minutes
Cook Time 10 hours 51 minutes
Ingredients
2 cups fresh strawberries
1 cup fresh raspberries
2 small carrots cut in thirds
1/4 cup blanched almonds
1-3/4 cups ice cubes
Instructions
Place all ingredients in Vitamix in order

Select variable switch and 1 on the dial

Turn machine on and turn dial to variable 10

Flip switch to high

Blend for about a minute (or until desired consistency)
Recipe Notes
You can change this recipe up a bit and use frozen berries and 1 to 1-1/2 cup of milk instead of ice for the more creamy texture shown in the photos.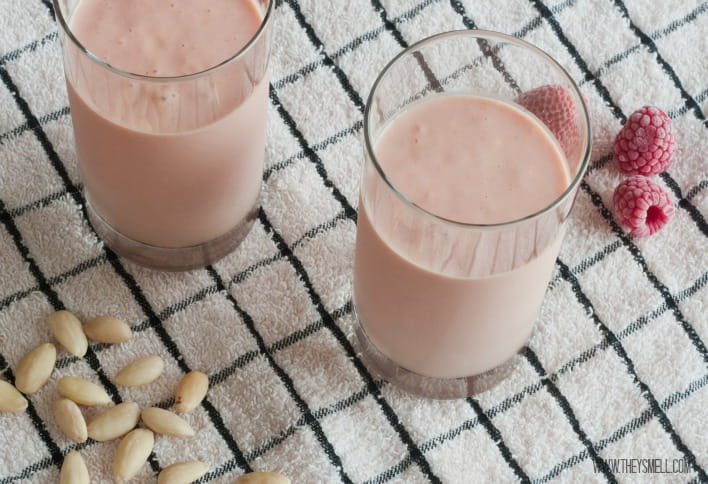 My kids LOVED this. Love. Even my son who is picky about fruit and anything made with it. I don't like raspberries so it was hard for me to gauge but between the 2 of them they finished the entire container of smoothie in a day, and asked for more. Again, ours had a thicker, creamier consistency than yours will because I had to improvise a bit because my berries were frozen. I included these alternate instructions in the recipe above using milk.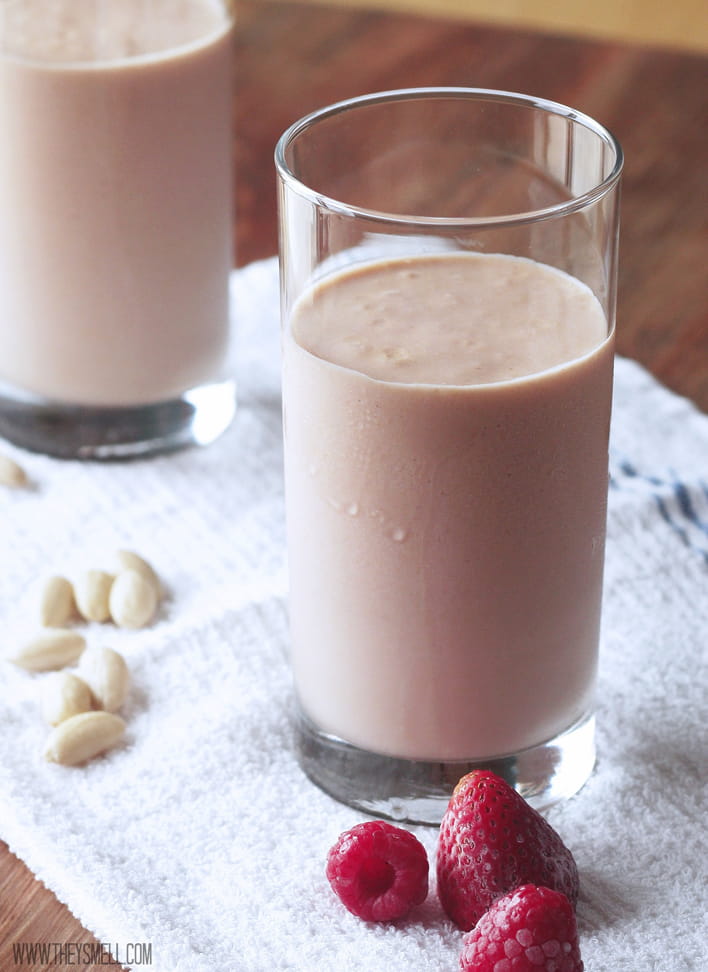 How to clean your Vitamix

After enjoying your smoothie, one of my favorite features of the Vitamix is how easy it is to clean. Add a drop of dish soap and warm water to the canister and turn it on high and run it for 30 seconds. It cleans most of the mess off the container, then I just need to take a sponge and was the top edge and parts of the lid that didn't get clean. It is not recommended to put your Vitamix container and parts in the dishwasher.

Check our more of my Vitamix and Vitamix smoothie recipes:

Pineapple Blueberry Smoothie Recipe

Do you have a recipe that you would like to know how to make using a Vitamix? I am accepting ideas for future recipes so please leave a comment below with ideas and suggestions!

This delicious recipe was made possible by