A lot of people think they need a gym or fancy equipment
to get in shape.
Well you don't.
All you need is your own body weight, a bit of knowledge about proper form, and the desire to change. With those things you can get a killer workout
with nothing but you and your floor.
My workout plan for beginners: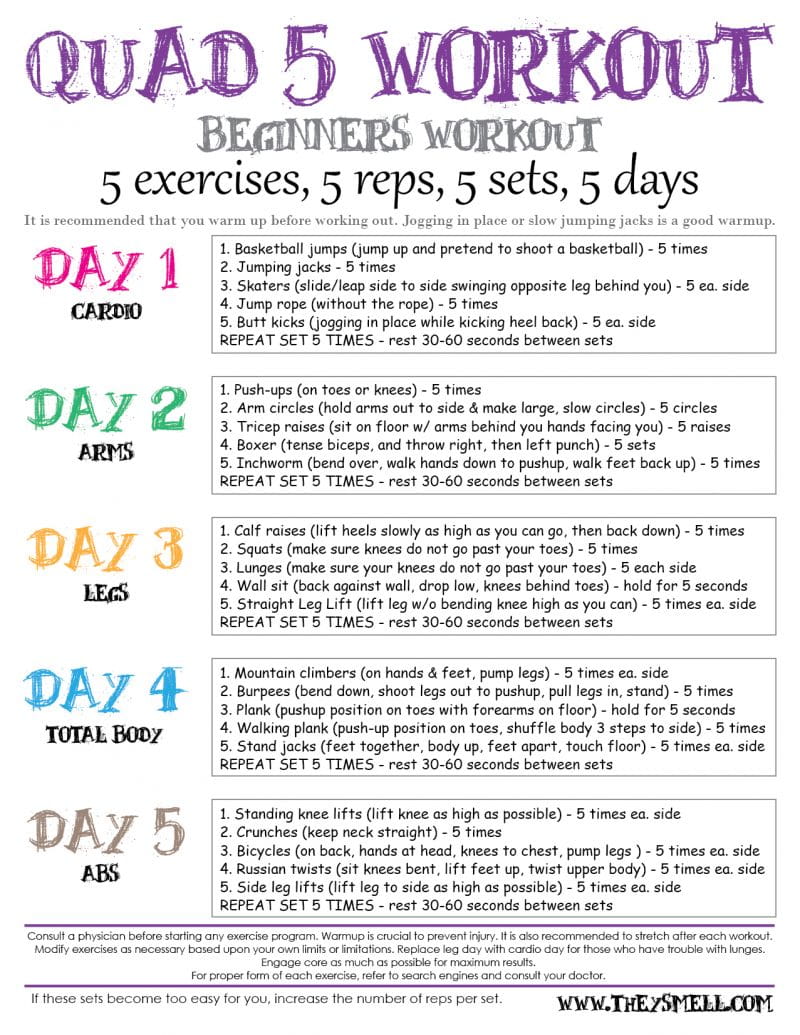 The workout
I created above is designed for beginners, but can easily be adapted for any fitness level by increasing the number of reps per set. The plan is for 5 days. Each day has 5 different exercises. You do each exercise for 5 reps, then repeat each set of exercises 5 times. Each day focuses on a different body part or type of exercise. If the workout becomes too easy for you, simply increase the number of reps per exercise each day.
I know some people have trouble with their knees and don't like to do squats or lunges. If that is the case, I would replace leg day with another round of the cardio day.
*Consult a physician before starting any exercise program.