This is a Sponsored post written by me on behalf of Buffalo Wild Wings. All opinions are 100% mine.
In my house beer and football go hand in hand.
Both are serious business.
My husband is a huge Chicago Bears fan. The kind of fan who is yelling at players. Cursing at the refs. Cheering so loud and abruptly when his team scores that whoever happens to be in the kitchen holding something glass at the moments is likely to drop it and break it.
Me, I'm not a football fan.
But I do enjoy the foods that tend to go along with football season.
Especially when I don't have to do the cooking.
If there is one place you can go to eat, drink and watch football, it's Buffalo Wild Wings. It is family-friendly, has the football games on that they want to watch, and has yummy wings for those of us who aren't overly interested in watching the game.
Buffalo Wild Wings has great monthly promotions too!
It's enriched the quality of life for all mankind. Plus, it goes great with wings. See how we make good beer happen.
BDubs now carries Game Changer Beer from Redhook. Draft beer that is just the right amount of cold with the right amount of foam.
The second day of the week is #1 in our hearts. Our award winning Traditional wings are specially priced all day, every Tuesday.
BDubs wings come in Caribbean Jerk, Teriyaki, Salt & Vinegar flavors – try something new!
Why should Friday get all the love? Every Thursday our Boneless Wings are specially priced all day. That means you might want to start thinking about day #4 as your favorite day of the week.
BDubs boneless wings are all white meat, juice and delicious. They make it easier to face another day at work!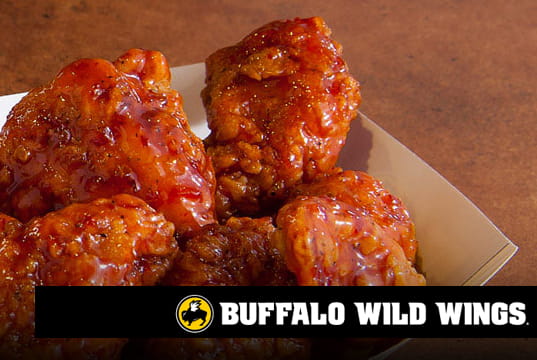 No matter which day of the week, lunch or dinner, BDubs makes it easy to enjoy your favorite teams without having to worry about cooking dinner.
For more information and to find your local Buffalo Willd Wings make sure you Follow Buffalo Wild Wings on Twitter and Like Buffalo Wild Wings on Facebook.
Do beer, wings and football go together in your house?
Have you ever been to Buffalo Wild Wings?
Join our newsletter!
Subscribe to get updates and great stuff via email including subscriber-only goodies like free printables and giveaways.