I love chili, it is so versatile. It can be made gluten-free, have plenty of servings of vegetables and can be eaten alone, in a taco shell or even on a hot dog. I like to add sour cream & cheddar cheese to mine.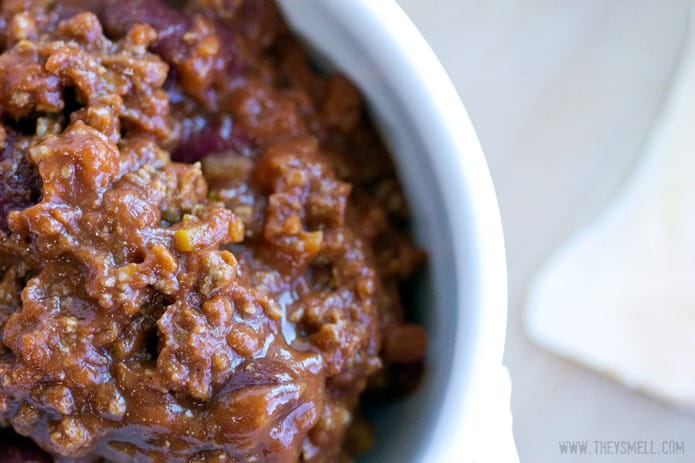 Yum.
This time though, I came across a recipe for Beer Chili, and because of my husband's love of chili, I decided to give it a try.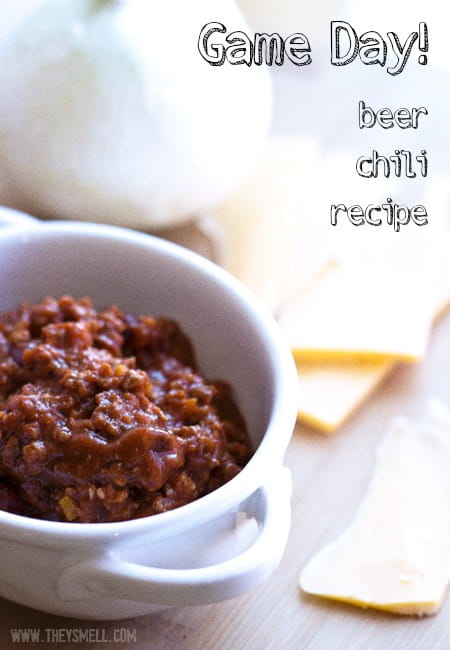 When I first poured the beer into the chili, I was struck by how strong it smelled like beer.
I am not a fan of beer.
I would rather smell stinky cheese.
Or feet.
Well. No. Scratch the feet.
Figuratively.
If your feet itch, go away.
Anyhow, the smell abated and what we were left with was pure chili awesomeness.
Ingredients 
1

lb.

ground beef

1

lb.

ground pork

2

tbsp.

olive oil

1

large minced onion

1

cup

minced carrots

4

tsp.

minced garlic

2

tbsp.

chili powder

1-½

tsp.

cumin

1

tbsp.

dried oregano

½

tsp.

cayenne pepper

2

tbsp.

brown sugar

2

15 oz. cans kidney beans - drained

2

15 oz. cans tomato sauce

2

6 oz. cans tomato paste

1

12 oz. can of beer

1-½

tsp.

salt
Instructions
Heat oil in a dutch oven over medium heat and saute onions, carrots & garlic for 4-6 minutes.

Add ground beef and ground pork to pot to brown.

Add the remaining ingredients and stir until combined.

Reduce heat to simmer for a minimum of 30 minutes.

Serve and enjoy!
We all loved this. My son had 3 bowls, my daughter 2 bowls, and I honestly lost count of how many my husband had.
"This is a keeper," my son exclaimed after his first bite.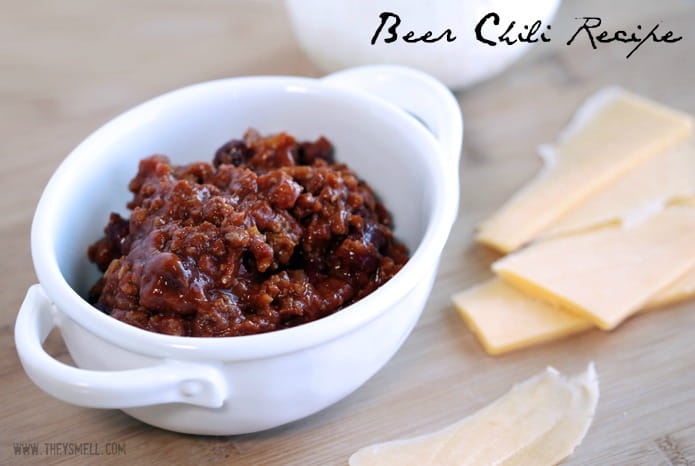 This recipe was inspired by:
How do you serve chili?