Post and giveaway sponsored by Disney-Hyperion.
Books can open up a whole new work for a child. They can help them expand their imaginations. Get lost in worlds where they can be or do anything they set their minds to. And in the case of Beatrice Zinker, Upside Down Thinker, they can help kids accept and embrace the things that make them unique and give them the confidence to be themselves.
Beatrice Zinker, Upside Down Thinker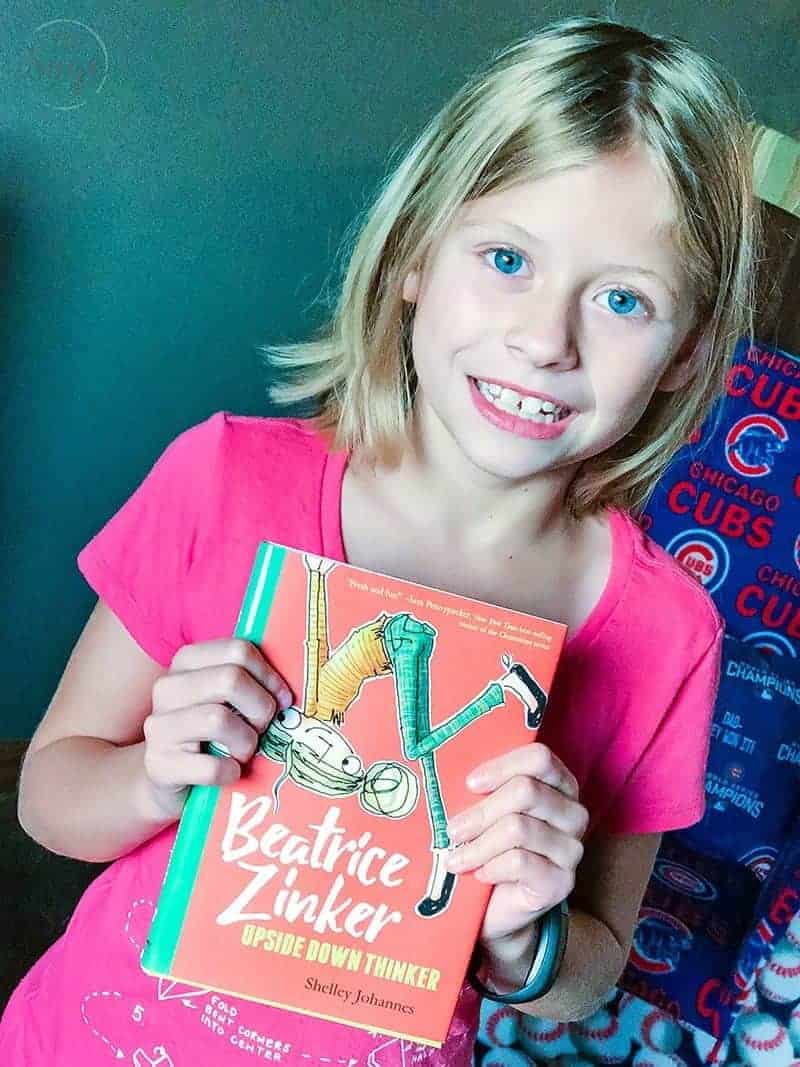 About the Book
By Shelley Johannes
Recommended for ages 9-12
Beatrice does her best thinking upside down.

Hanging from trees by her knees, doing handstands . . . for Beatrice Zinker, upside down works every time. She was definitely upside down when she and her best friend, Lenny, agreed to wear matching ninja suits on the first day of third grade. But when Beatrice shows up at school dressed in black, Lenny arrives with a cool new outfit and a cool new friend. Even worse, she seems to have forgotten all about the top-secret operation they planned!

Can Beatrice use her topsy-turvy way of thinking to save the mission, mend their friendship, and flip things sunny-side up?
My daughter is one-of-a-kind. She is sweet and sensitive and wears mismatched socks. She wears boots with shorts, likes to play in the rain, and dreams to rid the world of homelessness. She plans to one day be the first woman on Mars and often wears a cape to school.
This book seemed right up her alley!
And she is enjoying it. It is fun, creative and showcases the main character in a way that shows my daughter that it's ok to be exactly who she is. And she loves the illustrations too.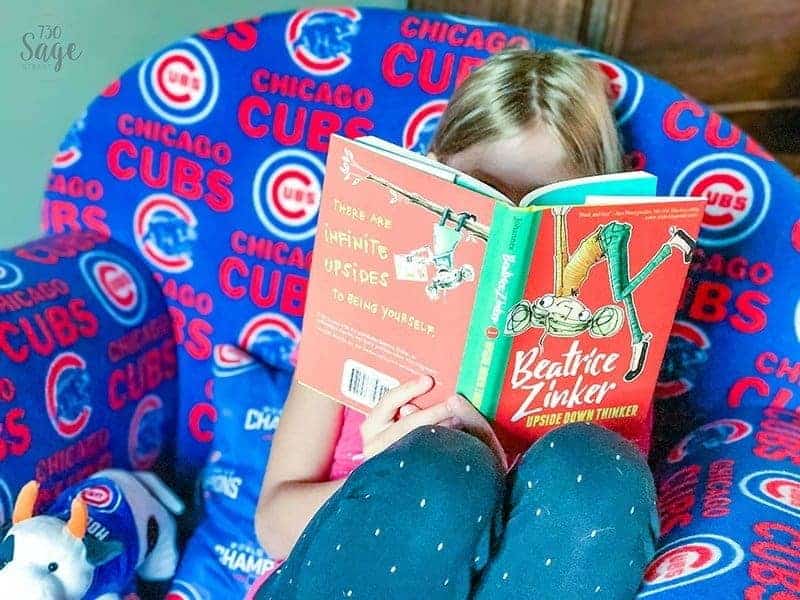 She had so much fun reading it, she figured she would do some thinking Beatrice Zinker style.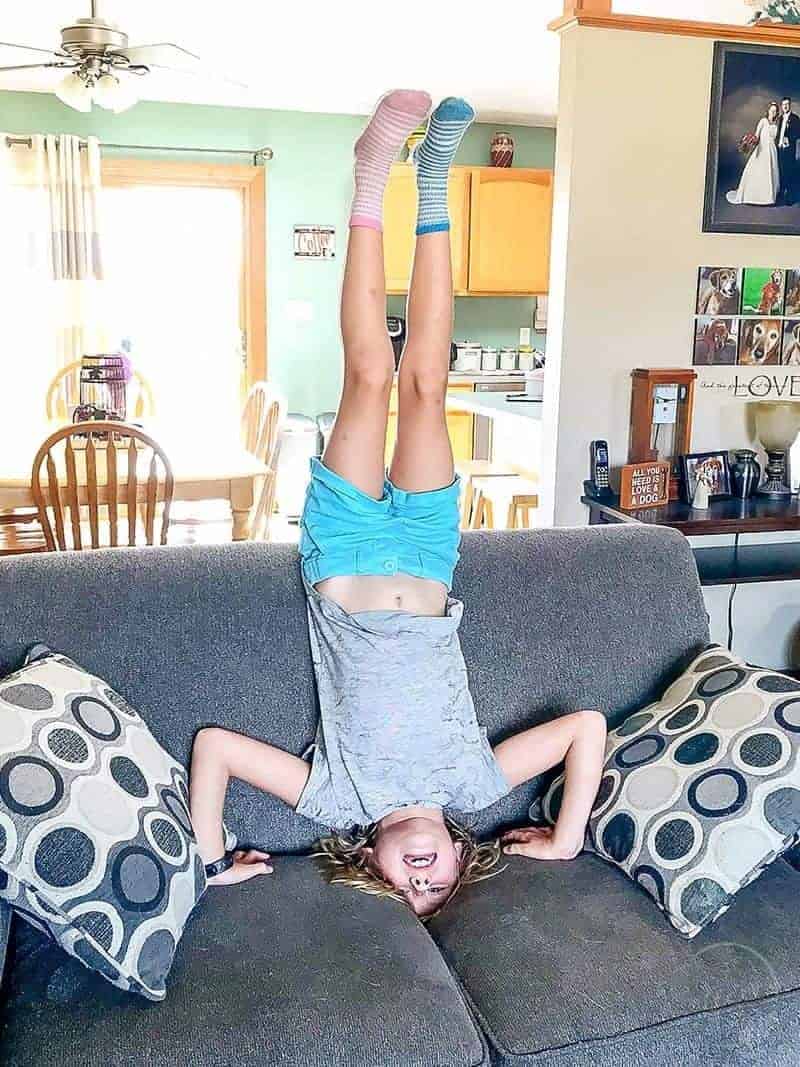 She liked it, except she said her head kept sinking further into the couch.
For more information:
Visit the Official Site
Like Disney Books on Facebook
Hashtags #BeatriceZinker #UpsideDownThinker
Giveaway
Enter to win a Beatrice Zinker prize pack!
Take a Top Secret Back-to-School Mission with Beatrice Zinker!
One (1) winner receives:
Copy of Beatrice Zinker, Upside Down Thinker
Branded notepad with invisible ink pens;
and a "right-side-up" smiley-face lunch bag!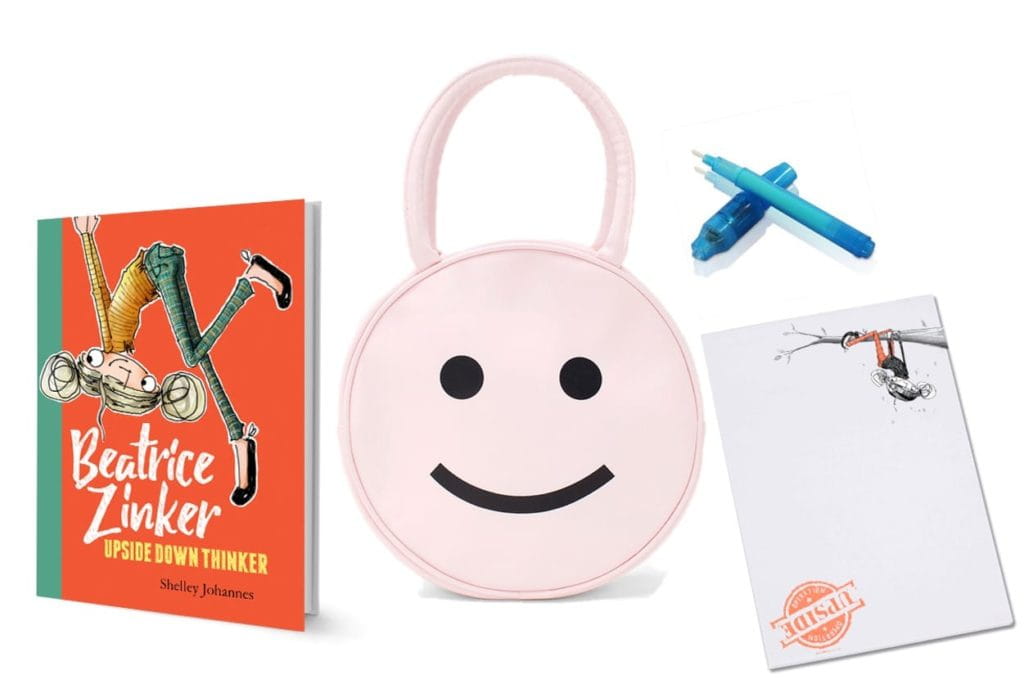 a Rafflecopter giveaway