Not a week goes by that we don't deal with bandaging up boo-boos around here. With an 8 year old football player, and a 4 year old who thinks she climbing is a career, we use a lot of Band-Aids.
Sometimes even when there is nothing to bandage.
Let's face it, in a child's eyes, Band-Aids can be fun too!
But from a parent's perspective, there is so much more to a bandage than just simply protecting the wound, and we have found that no other bandage does what a Band-Aid Brand bandage does. Band-Aid's new Quiltvent Technology protects the wound while letting it breathe.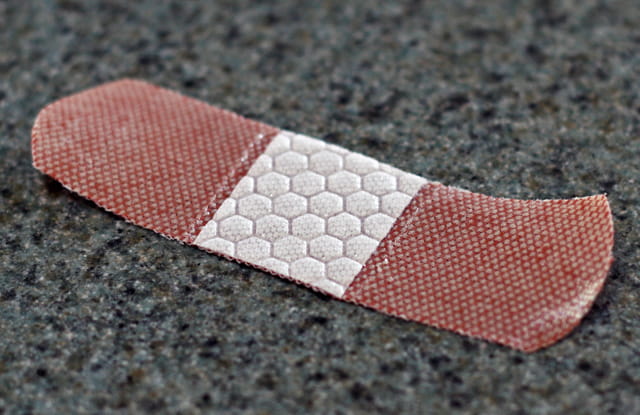 How many times have you found that a bandage keeps a would so moist it doesn't heal? It happens to my kids all the time, and they are not happy when I tell them that they have to keep the bandage OFF in order for it to heal properly. In the meantime they complain it hurts and it gets dirty.
But that has all changed with Band-Aid with Quiltvent.
Because we go through so many Band-Aids, I am always concerned about cost, especially because my kids do like to play with them too. I want to save as much money as I possibly can while still providing the best quality product to heal their wounds. Sam's Club hands-down has the best prices on Band-Aids of all the places that I shop.
At Sam's Club I got 180 Band-Aids for $9.99, which is a huge discount from buying them anywhere else I shop.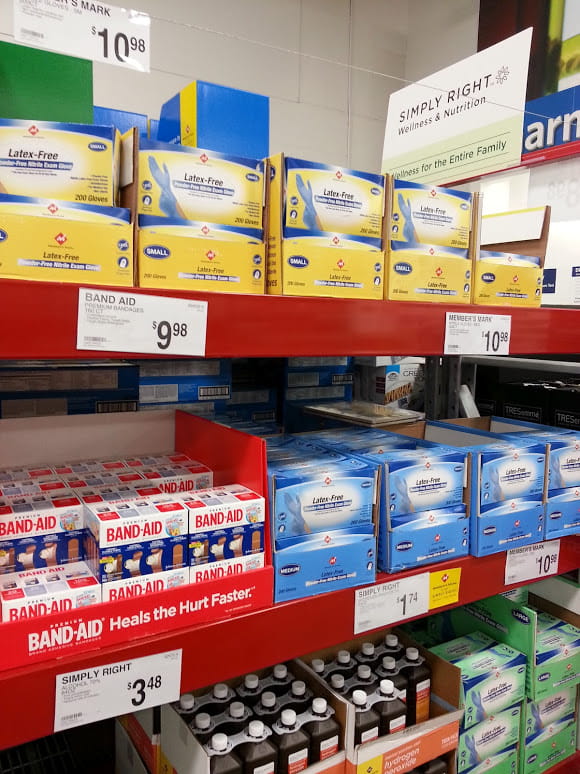 And Abby loved the fact that it came with a pack of Winnie-The -Pooh Band-Aids inside.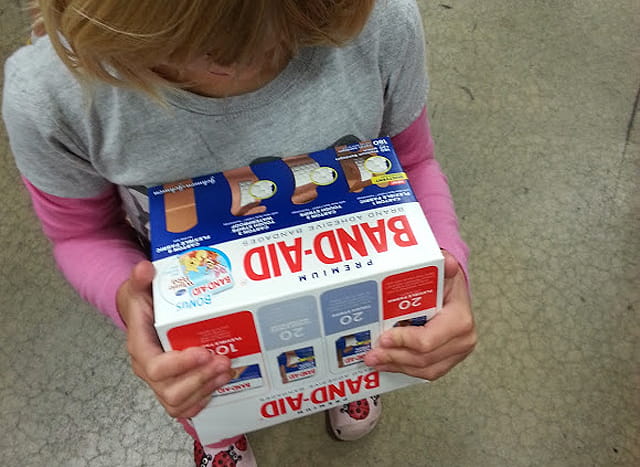 Especially because recently she has had more than her normal amount of boo-boos.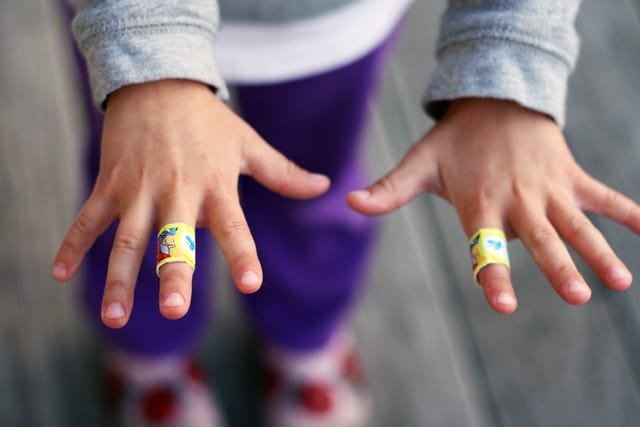 But never fear, they made her smile.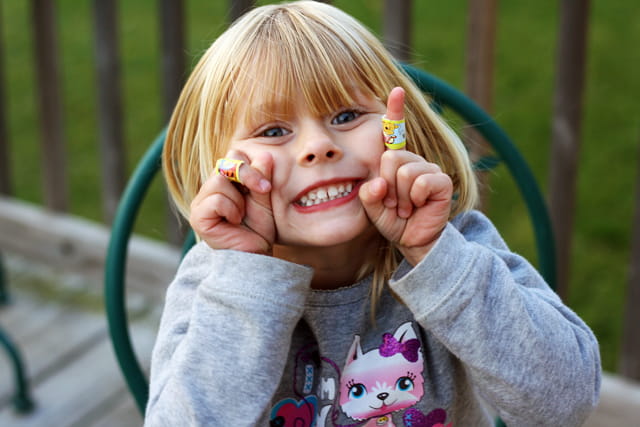 I have a little trick that I use with the kids and their cuts and scrapes. I use a regular Band-Aid with Quiltvent on the actual wound and let them pick a character Band-Aid to put somewhere of their choice. They get the fun of their favorite characters, I know that their boo-boo is breathing and healing while it stays clean.
For a more detailed look at my Band-Aids shopping trip, check out my Google+ Album. For more information about Band-Aids with Quiltvent Technology, check out #HealthyValue on Twitter or check out the Band-Aid Facebook page.
I am a member of the Collective Bias™ Social Fabric® Community. I have been compensated as part of a social shopper insights study for Collective Bias™ and BAND-AID® Brand #CBias #SocialFabric
Join our newsletter!
Subscribe to get updates and great stuff via email including subscriber-only goodies like free printables and giveaways.