We "cut the cord" with cable and satellite service back in April 2012. That is almost 2 years ago and honestly we have never looked back. It's been such an easy change for us and has saved us around $2,500 so far. We will never go back.
There is no shortage of ways that we can find to entertain ourselves but our main source of video entertainment since breaking up with cable has been Netflix and a Roku box.
I can't tell you the last time we watched a commercial!
One of the reasons I think Netflix works so well for us is that it allows us to plan time our family time and pick a movie to go with it. We don't have to channel surf and hope we can find something appropriate as we channel surf when we sit down together on Saturday evening. There are so many family-friendly movies right at our fingertips.
Here are just a few of the ones we have on our list. We end up watching The Lorax at least once a month, and we just finished watching Holes. My daughter tends to watch Mulan alone because she tends to watch it over and over again. We are all interested in Hachi, but it seems sad so we have not yet been in the mood as a family to watch it.

The only thing missing is the snack, and Netflix doesn't make that for you, you are on your own with that one.
During our last movie night I was determined to make baked mozzarella cheese sticks. You know, like those yummy gooey crispy things you can get as an appetizer at a restaurant? Prepping them was fairly easy. The results was an amazingly tasty melted "glob."
Tasty.
But not pretty.
It all looked good to go.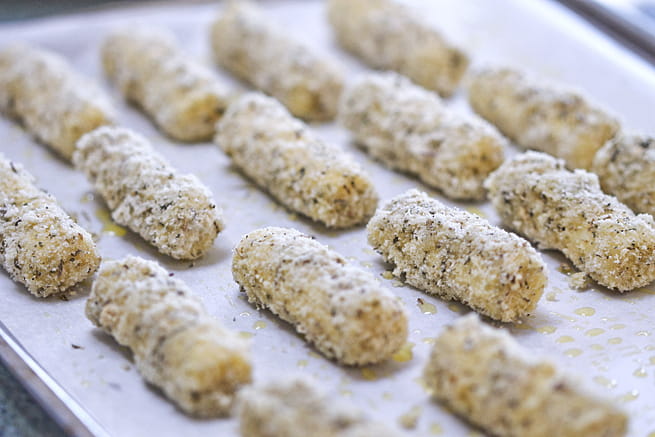 Then a few minutes later…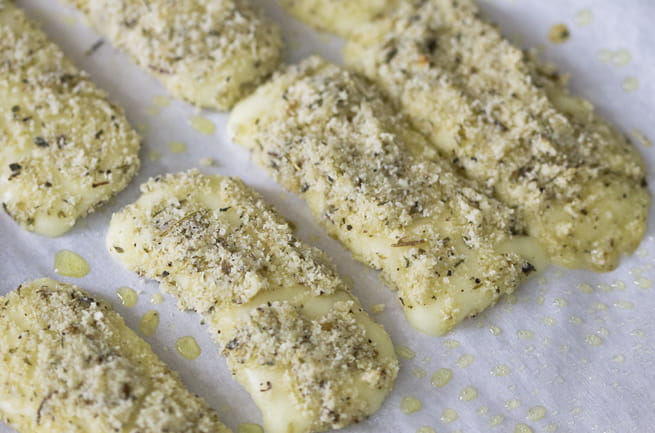 Ummmm.
Ok. Adapt and overcome now.
I cut a small piece off one and tasted it.
Suddenly looks didn't matter anymore.
I served some of them whole and some of them cut into smaller pieces with some marinara sauce, called them "cheese globs" and no one even said anything.
They just ate and enjoyed the movie!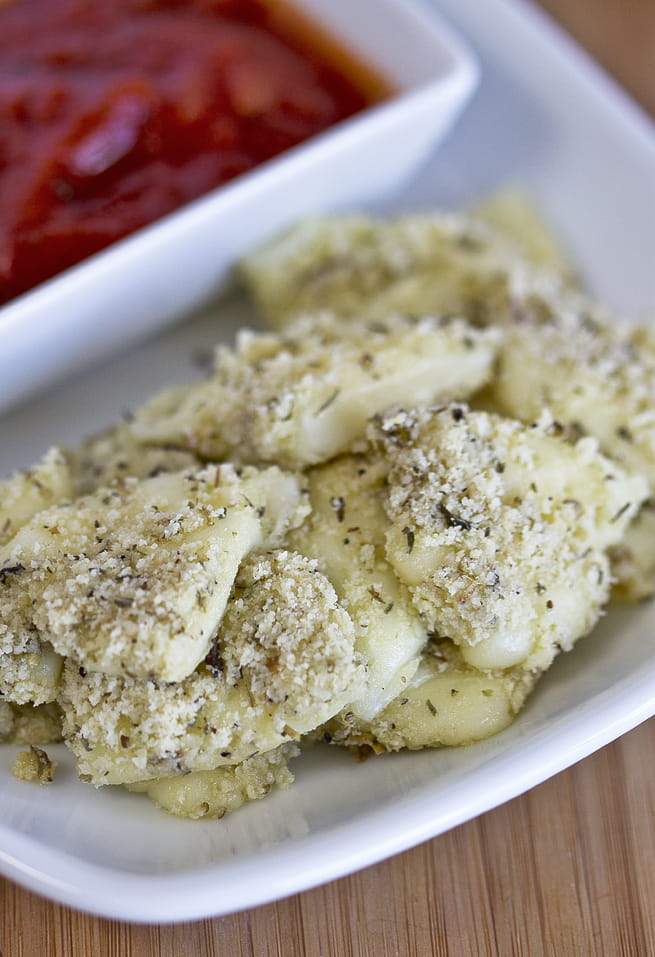 Print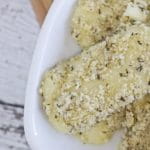 Baked Mozzarella Cheese "Globs"
Author: Kim
Prep Time: 10 mins
Cook Time: 4 mins
Total Time: 14 mins
Yield: 6
---
Description
These did not keep their shape but we didn't care. Supposedly the problem was the oil – the fat is what caused it to separate. Someone suggested using water to bind the breading and then adding olive oil over the breaded sticks before baking. I'll try that next time!
---
Ingredients
8 pieces of string cheese
3/4 cup almond flour
1 tbsp Italian seasoning
1/2 tsp onion powder
1/8 tsp salt
dash of pepper
1/4 tsp ground mustard
1/4 cup olive oil + extra for pan
---
Instructions
Cut the string cheese in half to make 16 smaller pieces.
Freeze string cheese for at least an hour – I did it overnight.
Preheat oven to 400 degrees.
Place a piece of parchment paper on a cookie sheet and brush with olive oil.
In a small bowl mix all of the dry ingredients together until thoroughly combined.
Place olive oil in a shallow dish and the dry ingredients in another shallow dish.
Dredge each cheese stick in oil, then coat thoroughly with dry mixture.
Place on cookie sheet at least an inch apart.
Repeat until you have coated each cheese stick.
You will want to work fast so they don't melt.
Bake for around 4 minutes until they start to brown or melt too much that they become a pool of mush.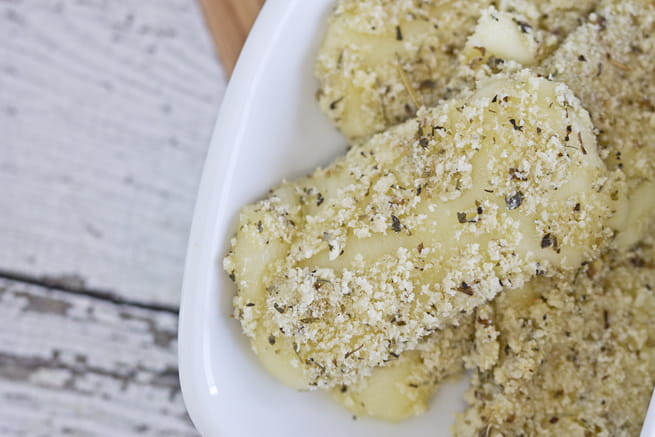 Don't judge a cheese stick by it's level of globbiness.
What are your favorite snacks for family movie night?
Note: I am a new member of the Netflix Steam Team and will be sharing our family time experiences, ideas and inspiration with you each month. I received a Netflix subscription and a Roku 3 in order to facilitate my participation in this program.

Opinions and failed recipes are my own.
Join our newsletter!
Subscribe to get updates and great stuff via email including subscriber-only goodies like free printables and giveaways.