My kids are so tough on their shoes.
Worn soles.
Ripped open toes.
Broken laces.
And that's just the first week!
The funny thing is that my daughter does more damage to her shoes than my son does. She is a dress-wearing, pink-loving tomboy and the proof is on her feet.
Which is just one of the many reasons we love Keen Shoes!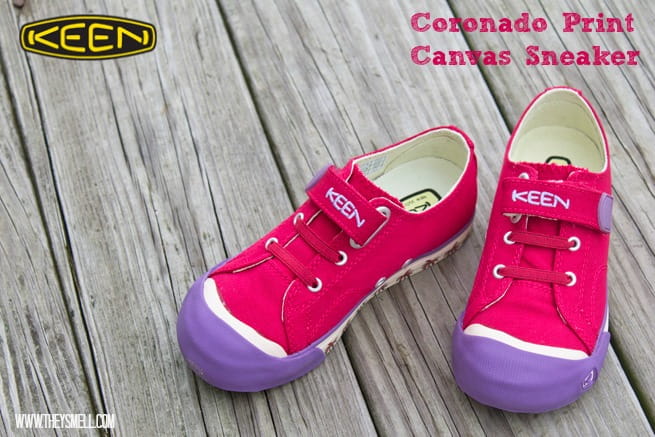 CORONADO PRINT from Keen
Get the kids outside in the Coronado Print, a classic canvas sneaker updated with bright prints and built with a sustainable soul. Elements like natural canvas, recycled aluminum eyelets and an adhesive-free vulcanized rubber offer durable protection for growing feet while minimizing their environmental footprint.

– Easy slip on and off with hook and loop strap and elastic laces
– Natural canvas upper
– Non-marking natural rubber outsole
– Recycled aluminum eyelets
– Vegan
– Vulcanized eco-friendly construction
Abby chose the Barberry Palm Tree version of the Coronado Print style sneaker. She fell in love with the colors and giggles over the palm trees that line the sides of the soles. Considering she is starting all-day kindergarten this year, I wanted her to have shoes that will last but that she will also enjoy wearing.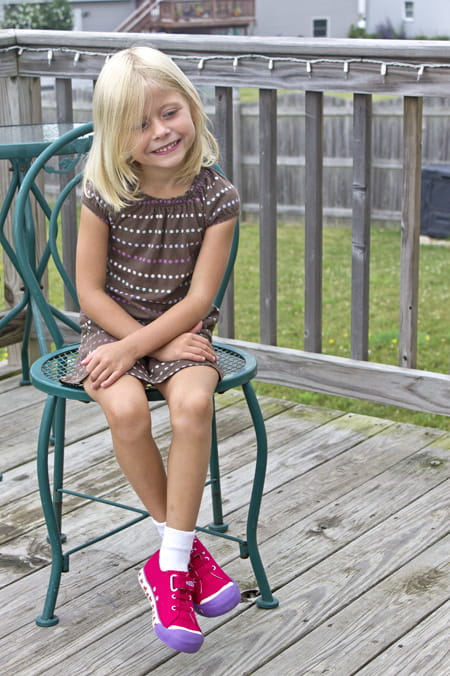 There are a couple of things I love about these shoes. We find that they outgrow Keen shoes long before they wear out. The reinforced rubber across the toe will keep Abby from breaking through them like she always manages to do from scraping the toes of her shoes along the ground when she rides her bike or scooter. She gets the look of having laces (important to help her feel like a 'big girl') but I don't have to worry about them coming undone.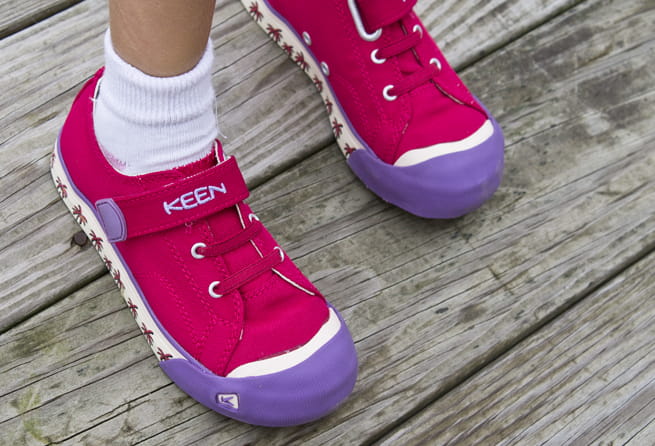 They also look great with jeans, shorts or even dresses, so I know that no matter what she wears to school, this one pair can compliment any outfit.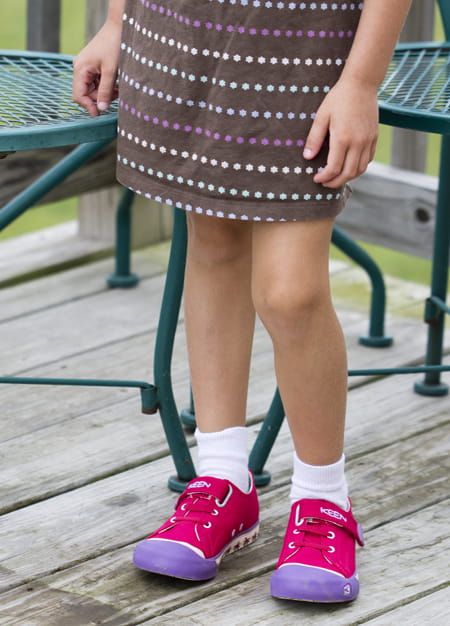 The Keen Coronado Print comes in boys and girls styles with a number of different colors and graphics perfect for back-to-school. Keen also has other casual shoes, athletic shoes, mary janes and boots perfect for every season!
For more information about Keen footwear and to purchase back-to-school shoes visit https://www.keenfootwear.com. You can also find some styles of Keen Shoes on Amazon.com.