Dollar General
. All opinions are 100% mine.
It's funny to me how excited my kids get to shop for back-to-school. Don't get me wrong, I love that they enjoy school, but it seems like school just ended and now all of the stores are promoting back-to-school sales and everywhere we go, the shelves are stocked with supplies and great new fall looks. I would have thought they would dread having to go back so soon, but they don't. I guess being able to shop for brand new things takes the sting off of having to get up early again.
Recently my kids and I took a little trip to Dollar General and I allotted each of them $15 to spend on school supplies or fashion items. I told them to pick out their absolute must-have items as if this was the only school supply shopping they would get to do. We were there well over an hour as they scoured the store selecting, putting back and trading out items until they each had their "must-have" items.
I picked a few "must-haves" for myself too!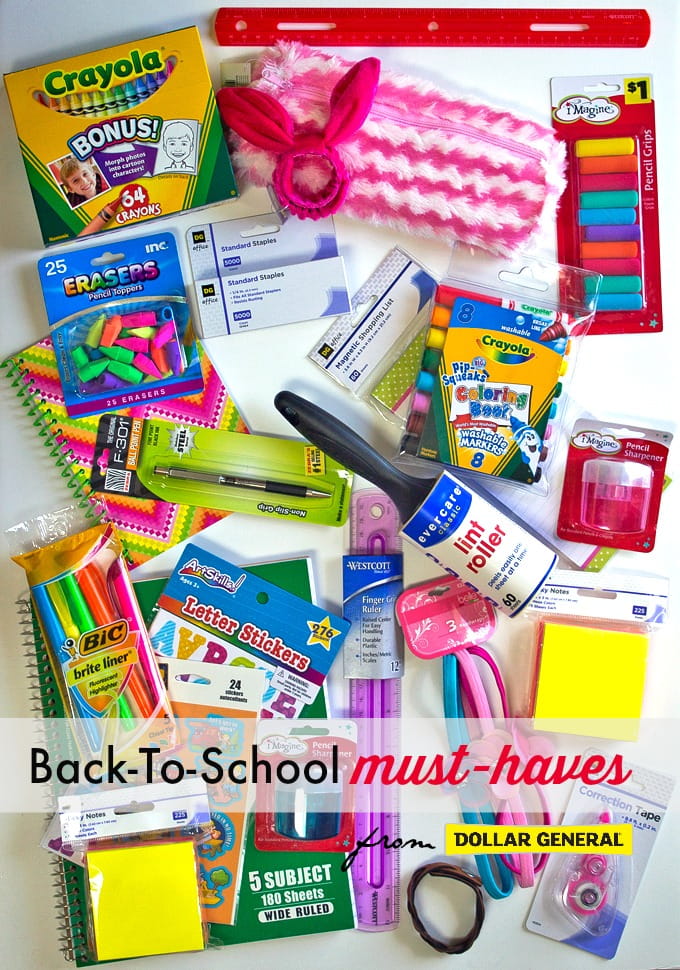 It's amazing how much Dollar General manages to stock on their shelves, they really did have everything we would need for back to school. We don't have a supplies list yet so we had to wing it but even if they don't need everything they picked out at school, it is stuff they will use at home with their homework. Nothing we bought cost over $3 and most things were $1. With tax we spent $36.11.
My son's most favorite items he picked out are the Zebra pen, the correction tape and the sticky notes. The Zebra pen is a special thing around here, it's the only pen my husband will use and they are normally so expensive. It was only $2 at Dollar General! He loves having his Dad's favorite pen. I think the correction tape & sticky notes make him feel more grown up. He also got a ruler, a leather bracelet, a notebook, 2 packs of stickers, a pencil sharpener and pencil grips.
My daughter's favorite items she picked out are the pink fuzzy pencil bag, the pink fuzzy slap bracelet and the Pip Squeak markers. I really can't blame her about the pink fuzzy stuff, it is really cute! She also got a ruler, crayons, pencil topper erasers, a pencil sharpener, sticky notes, a small notebook and headbands.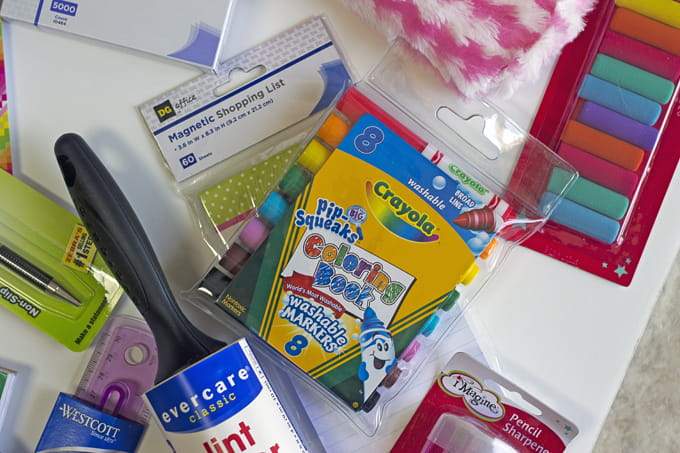 I got some highlighters to help me keep track of their schedules this school year, staples for all of the papers they inevitably bring home, a shopping list for school lunches and a lint brush to make sure they head to school free of dog hair, which is not easy to manage around here.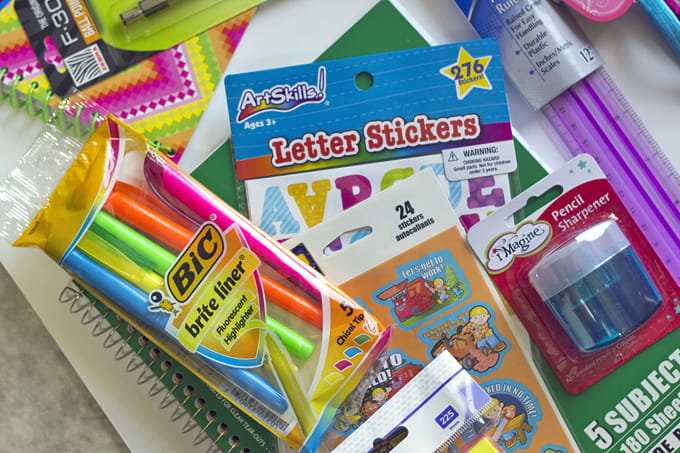 According to my receipt we purchased 24 items which works out to an average of about $1.50 each! I felt really accomplished after that shopping trip for back to school with Dollar General because we got really great prices on everything. And I can't tell you how happy I am to have a set of highlighters – they were only $2!!!
Like Dollar General on Facebook! Follow @DollarGeneral on Twitter to keep up with updates from Dollar General!
What is your favorite thing about shopping at Dollar General for back-to-school?
Join our newsletter!
Subscribe to get updates and great stuff via email including subscriber-only goodies like free printables and giveaways.

This post brought to you by