If you're looking to add some flavor and zest to your fish dishes, then look no further.
Today, we're diving deep into the savory seas of Asia to bring you 15 mouth-watering recipes that will make your taste buds dance like never before.
From Thai fish cakes to Chinese steamed fish, these recipes are sure to impress even the most discerning palates. So, let's get cookin'!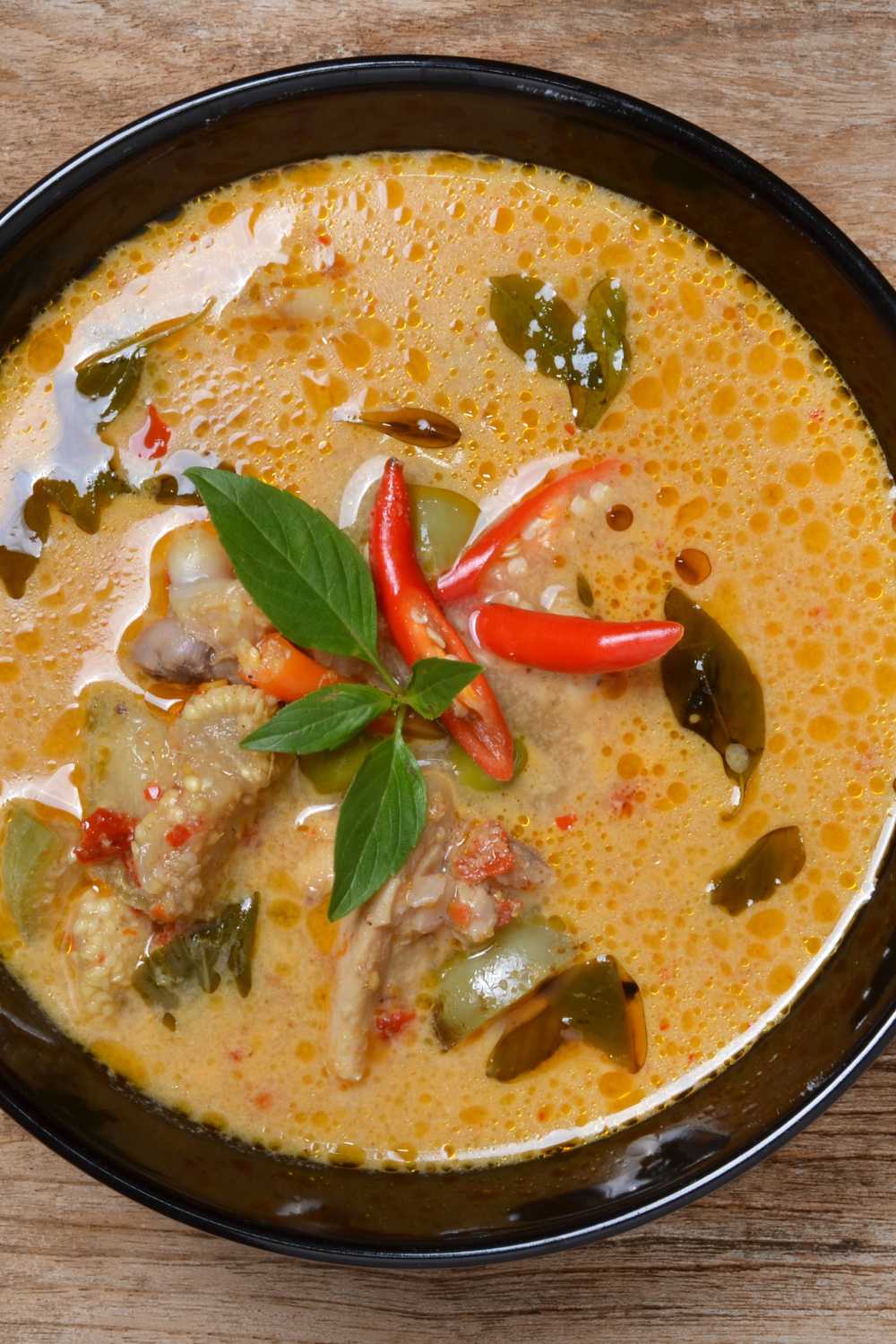 Can I Use Any Type Of Fish For These Recipes?
Most of these recipes use white fish like cod, haddock, tilapia, or sole, but you can use any type of fish you prefer as long as it's fresh and not too dry. Oily fish like salmon, tuna, or mackerel can also be used. Just make sure to adjust cooking times and methods accordingly.
How Do I Know If The Fish Is Cooked Properly In These Recipes?
The easiest way to tell if fish is cooked properly is by checking the texture and color. When cooked, the flesh should turn opaque and flake easily with a fork. The internal temperature should reach 145°F (63°C) to ensure it's safe to eat. Keep in mind that overcooking can result in dry and tough fish.
Healthy cooking methods like steaming, baking, or grilling can help retain the moisture and nutrients in the fish.
15 Asian Recipes With Fish
Join me on a culinary adventure with these 15 healthy and delicious Asian fish recipes:
Get ready for a culinary adventure with this Chinese Steamed Whole Fish! This dish is all about the fresh, delicate flavors of the sea bass or striped bass, steamed to perfection and infused with ginger, scallions, cilantro, and a light soy sauce. The secret is in the technique, ensuring that every bite is moist, tender, and bursting with flavor.
Follow the instructions carefully, and you'll have a dish that's healthy, light, and oh-so satisfying. Best of all, it's quick and easy to prepare, making it perfect for any weeknight dinner or special occasion.
Transport yourself to Thailand with this delicious Thai Fish Curry recipe. Choose from halibut, Alaskan cod, haddock, black cod, or sea bass for the perfect texture. Season the fish with salt, lime zest, and lime juice, and set aside.
In a large saute pan, saute shallots, garlic, lemongrass, and chilies until fragrant. Add ginger, turmeric, and Thai curry paste, if desired. Pour in chicken or fish stock, kaffir lime leaves, salt, carrots, and bell pepper. After simmering, stir in coconut milk and fish sauce, and add lime juice to taste. Add fish and quick-cooking veggies and simmer until cooked. Serve over rice and garnish with basil or cilantro and lime wedges.
This recipe for Curry Fish Head will take your taste buds on a journey with its complex blend of spices. The red chili paste, lemongrass, and turmeric paste that make up the spice paste give this meal an extra layer of flavor and aroma. Cooked to tender perfection, the garoupa fish head is immersed in a curry broth flavored with tamarind pulp and belacan shrimp paste.
Extra bunga kantan and mint leaves are used as garnish for this meal. A staple in both Malaysia and Singapore, this meal is best served over steaming white rice.
Grilled fish with banana leaf is a popular dish in Southeast Asia. The fish is seasoned with a spicy sambal made from red chilies, toasted belacan, shallots, and lemongrass, then wrapped in banana leaf before being grilled to perfection. The smoky and fragrant aroma of the banana leaf complements the spicy sambal and the tender, juicy fish.
Serve it with a side of sambal belacan and sliced shallots condiment for an extra burst of flavor. This dish is perfect for those who love bold and spicy flavors and it's a great way to bring a taste of Southeast Asia to your dinner table.
This Vietnamese Fried Fish with Lemongrass (Ca Chien Xa) features a whole fish that's been seasoned with a blend of lemongrass, garlic, red pepper flakes, salt, and turmeric. After frying the fish on low heat with a covered lid to ensure even cooking, the heat is cranked up to create a crispy skin.
The result is a juicy and flavorful fish with a crispy exterior that pairs perfectly with steamed rice, sliced cucumbers, tomatoes, and fresh lettuce. Don't forget to dip it in some fish sauce for an extra burst of flavor!
This 20 Minute Fish Congee recipe is perfect for a quick and easy meal. After marinating delicate white fish filets in a mixture of oyster sauce, Shaoxing wine, salt, white pepper, and grated ginger, the fish is added to a large pot with frozen white rice and stock. The congee is then simmered for 10 minutes before adding chopped romaine lettuce and thinly sliced ginger to wilt.
Finally, the marinated fish is added and the congee is brought to a boil for a few minutes to cook the fish through. Serve this comforting bowl of congee topped with chopped scallions, cilantro, and ginger for a satisfying meal.
This Thai Coconut Soup with Fish Balls is a warm and comforting dish that's perfect for cold days. The combination of ginger, lemongrass, red curry paste, chicken broth, and coconut milk creates a flavorful broth that's complemented by tender mushrooms and juicy fish balls. The addition of green beans or golden needle mushrooms adds a crunchy texture to the soup.
This soup is easy to prepare and can be served as a main course or as a starter. Don't forget to squeeze a bit of lime juice for that perfect balance of sourness!
This Thai Crispy Fish with Tamarind Sauce recipe is a perfect balance of sweet, sour, salty, and spicy flavors that Thai cuisine is known for. The Striped Bass is fried to perfection with crispy golden skin and tender, succulent meat.
The vibrant tamarind-based sauce is made with garlic, red jalapeno peppers, yellow pepper, fresh cilantro, and palm sugar. The sauce is simmered until it thickens, enhancing its depth of flavor. Serve this dish with a steaming bowl of Jasmine rice to complete your Thai culinary experience. Enjoy this delectable meal with family and friends.
The delicate and soft fish maw in this Fish Maw with Prawn Meatballs Soup creates an interesting textural contrast with the meatballs and liquid. The soup is improved by the inclusion of springy prawn meatballs seasoned with coriander and red chile. The Napa cabbage and carrots give the soup an additional bite.
This Chinese soup is simple to make and will keep your taste buds satisfied; it has a handmade broth seasoned with salt to taste and is topped with fresh coriander leaves.
Steamed fish with ginger, scallion, and soy sauce is an excellent choice for a fast, nutritious, and flavorful supper at home. The fillet of fish is rubbed with toasted sesame oil, seasoned with salt and pepper, and then topped with julienned ginger, onion, carrot, and scallions.
The Fish is cooked in a sauce comprised of soy sauce, minced ginger, garlic, and shallots for around 15 minutes. Prepared in about 30 minutes, this rich and aromatic meal pairs well with steaming rice. Make your own genuine Chinese and Vietnamese dishes at home.
Get ready to savor the flavors of the ocean with these scrumptious Fish Tacos with Mango and Avocado Salsa! The succulent white fish is seasoned with a blend of spices, including Tony Thatcheries seasoning or a paprika-garlic-salt mixture, and baked until perfectly tender.
The dish is then topped with a refreshing and tangy mango and avocado salsa, featuring a blend of red onion, juicy mangoes, ripe avocados, diced tomatoes, and fresh cilantro. Thinly sliced purple cabbage adds a delightful crunch and vibrant color to the tacos. Serve them on warm corn tortillas for a mouth-watering meal that's both healthy and full of flavor!
If you're a seafood lover and enjoy a spicy kick in your meals, then Maeuntang or Korean Spicy Fish Stew is a must-try! Fresh fish, such as black sea bass, pollock, or flounder, is cut into bite-sized pieces and cooked with Korean radish, dried anchovies, green onions, and green chili pepper.
The spicy and savory seasoning paste made with hot pepper flakes, fermented bean paste, hot pepper paste, soy sauce, fish sauce, garlic, and mirim adds a flavorful depth to the dish. The stew is served with a bowl of rice, kimchi, and other side dishes for a hearty and satisfying meal that can be shared with friends and family.
Transport yourself to the vibrant streets of Thailand with these flavourful Thai fish cakes. Made with fresh white fish fillet, Thai red curry paste, fish sauce, and coriander, these cakes are a perfect blend of spice and freshness. Fry them up until golden brown, and serve with a tangy and sweet homemade chili sauce, a spritz of fresh lime, and sliced chili for an extra kick.
Don't forget to add some crispy fried coriander leaves on top for a stunning garnish. These fish cakes, also known as Tod Mun Pla, will have you coming back for more.
This stir-fried fish fillet with black bean sauce recipe is a quick and delicious dish that's perfect for busy weeknights. Tender sole fish fillets are marinated in cornstarch and stir-fried with ginger, onion, bell pepper, and dried chilies until aromatic.
The Lee Kam Kee black bean sauce adds an umami-rich flavor to the dish, while the fish sauce and sugar balance out the flavors. A cornstarch slurry is added to thicken the sauce, and scallions are tossed in for a pop of color and freshness. Serve hot with steamed rice for a satisfying meal.
This fish and vegetable stir fry is a delicious and healthy meal that's packed with flavor. The marinade, made with soy sauce, honey, sweet chili sauce, sriracha, and sesame oil, gives the fish a delicious sweetness and spice. The stir fry includes a mix of red capsicum, frozen vegetables, and chicken stock for a rich and flavorful sauce.
This recipe is versatile and can be made with any type of fish and vegetables you like. Serve this stir fry over quinoa, brown rice, or white rice for a nutritious and satisfying meal that's ready in no time. Garnish with sesame seeds and spring onions for an extra touch of flavor.