This is a sponsored post with Cococare, opinions are my own.
There are so many products out there that can help improve the health of your hair and skin. But have you ever read one of the labels? Trying to figure out exactly what the ingredients are requires an advanced degree. If you can even pronounce them, are you really sure that you want to be putting them on your skin?
You don't have compromise when it comes to healthy skin and hair, though thanks to 100% natural Moroccan Argan Oil from Cococare.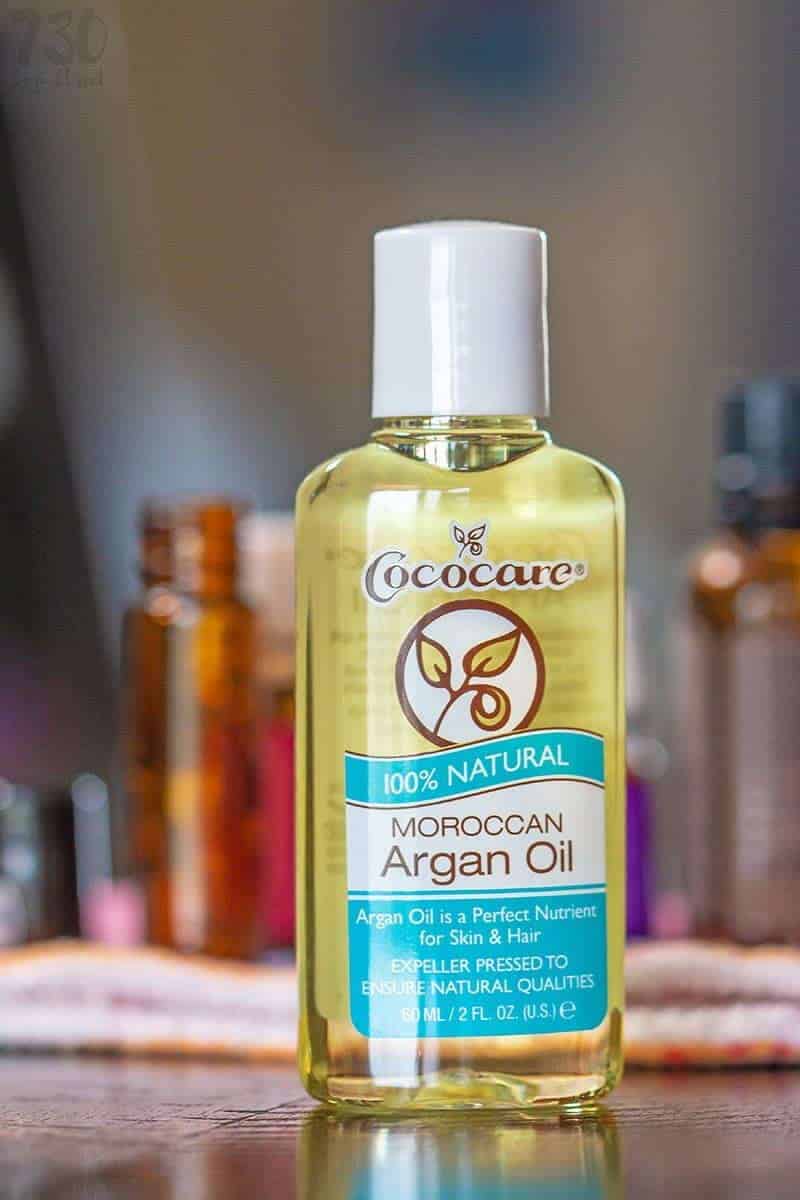 Moroccan Argan Oil from Cococare
Moroccan Argan Oil from Cococare is nutrient rich and helps moisturize and protect the skin and hair. It is rich in Vitamin E and is lightweight and is expeller pressed to ensure the natural qualities of the oil remain.
10 Amazing Argan Oil Benefits for Skin & Hair
Argan oil is known as "liquid gold" because it is a great natural moisturizer with so many benefits for skin care and hair care. Argan oil comes from the argan tree in the forests of Morocco.
Moisturize dry skin
Aids in the prevention of stretch marks
Helps reduce razor burn after shaving
Hydrates hair
Helps prevent hair frizz and tame fly aways
Helps prevent split ends
Can be used as a leave-in conditioner
Helps protect your hair from heat styling damage
Adds shine to hair
Can improve the appearance of skin
Just a small amount of argan oil can help with healing skin cells after being exposed to the sun, and it may also help with certain skin conditions that cause dry or oily skin.
Apply argan oil to the affected areas as part of your regular beauty routine. It contains essential fatty acids which may also be anti inflammatory and support anti aging.
You can apply Cococare Argan Oil directly to the skin or combine it with brown sugar to make a face scrub. You can also use essential oil products to make customized oils that help your specific skin conditions.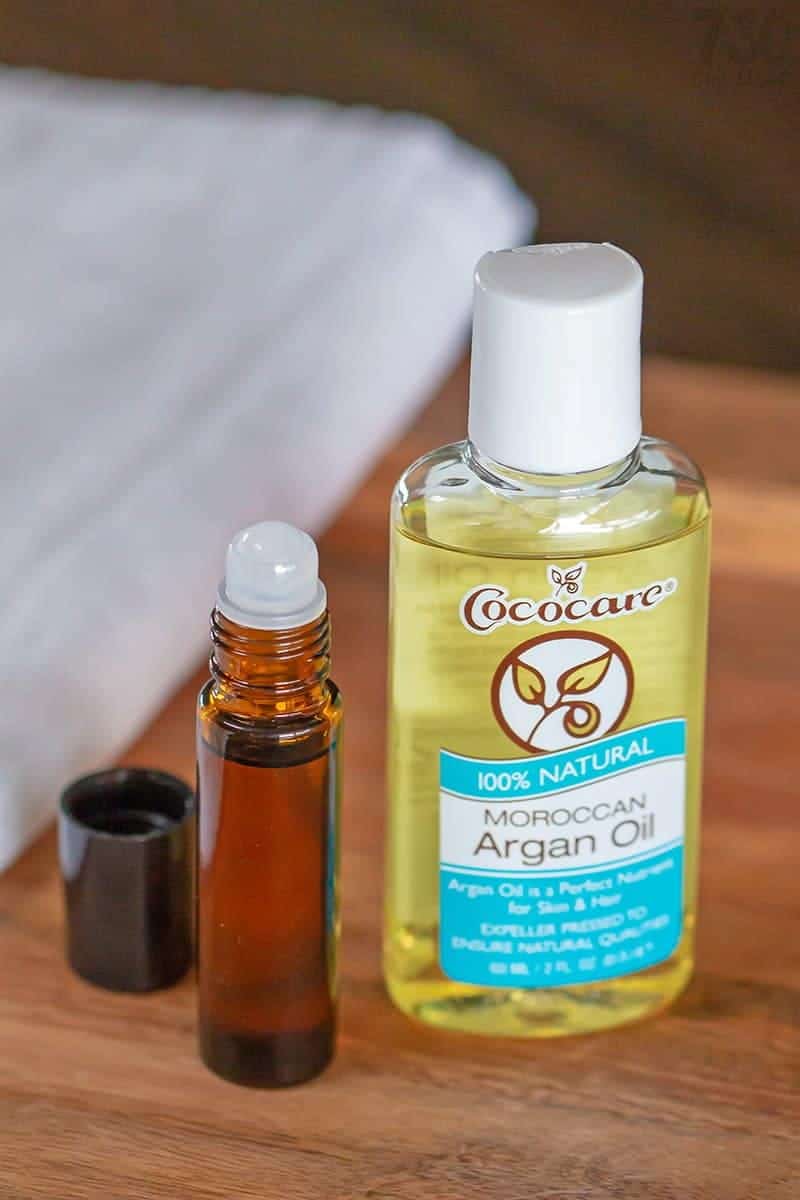 DIY Essential Oil Winter Moisturizer
This easy DIY roll-on has all of the argan oil benefits mentioned above for the skin plus the benefits of essential oils. It is the perfect solution for dry, irritated winter skin. Simply roll on a small amount to an already irritated area or as a preventative on elbows and other areas that tend to get dry in the winter.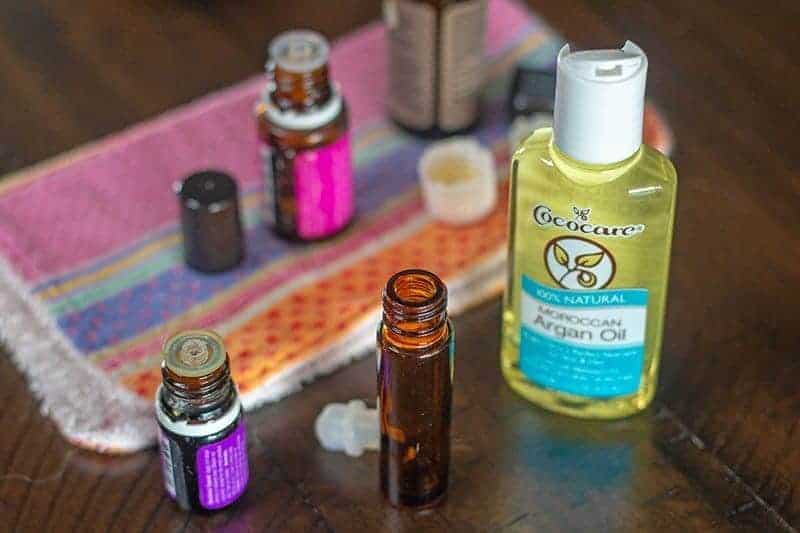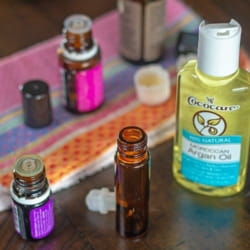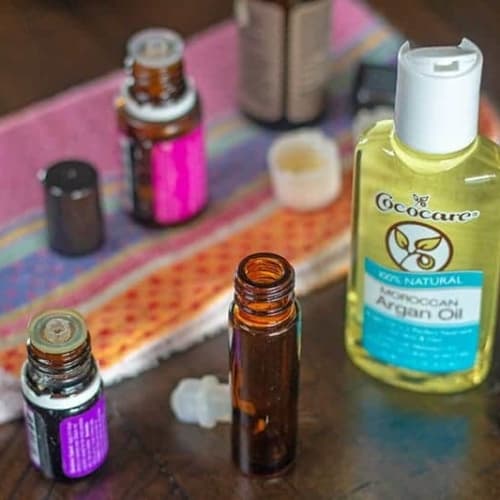 DIY Essential Oil Winter Moisturizer Roll On
This DIY essential oil moisturizer roll-on is easy to make and is perfect to keep in your purse for the dry winter months.
Print
Rate
Ingredients
4

drops

lavender essential oil

4

drops

geranium essential oil

4

drops

cedarwood essential oil

6-8

ml

Cococare Argan Oil
Instructions
In a 10 ml esseential oil roller ball bottle, add all of the essential oils.

Fill the remainder of the bottle with Argan Oil.

Add the rollerball and screw the lid back on and shake. Apply small amounts to skin as needed.
Information shown is an estimate and is for information only. 730 Sage Street is not responsible for the factual accuracy of any nutrition information, calculations or claims.
Get Free shipping on your Cococare order
For more information about Cococare and to purchase their 100% natural Argan Oil visit the Cococare website. Use coupon code FREEST for Free shipping on cococare.com for U.S. orders valid through 9/28/28. Cannot be combined with other offers.