This sponsored post is part of the André Rieu "Shall We Dance" Blog Album Review Campaign, opinions are my own. #AndreRieu
You probably think classical music is boring.
Don't worry, you aren't alone.
Ask the average person if they like classical music and they will likely shake their head and wrinkle their nose at the thought. The phrase classical music conjures up visions of sleepy, rich, old men in tuxedos yawning as they sit silently, possibly wishing they were somewhere else.
But classical music is not elevator music. Classical music truly is a soundtrack for our lives, and likely, some of your favorite scenes from movies and even cartoons have classical music as a backdrop. But not all classical music is created equal, and I bet you would be surprised by how much joy can come from listening to the right classical music.
Some classical music can take you on a whimsical fantasy ride through space and time or inspire you to dance the night away, even if only in your mind. Some classical music can turn children into toy soldiers and transform twilight into a spooky evening with fear lurking behind every corner. Some classical music can uplift your soul and make you feel like you are on top of the world.
Classical music tells a story without words and evokes emotion in a way that no other music can. And no one makes classical music more relatable than André Rieu.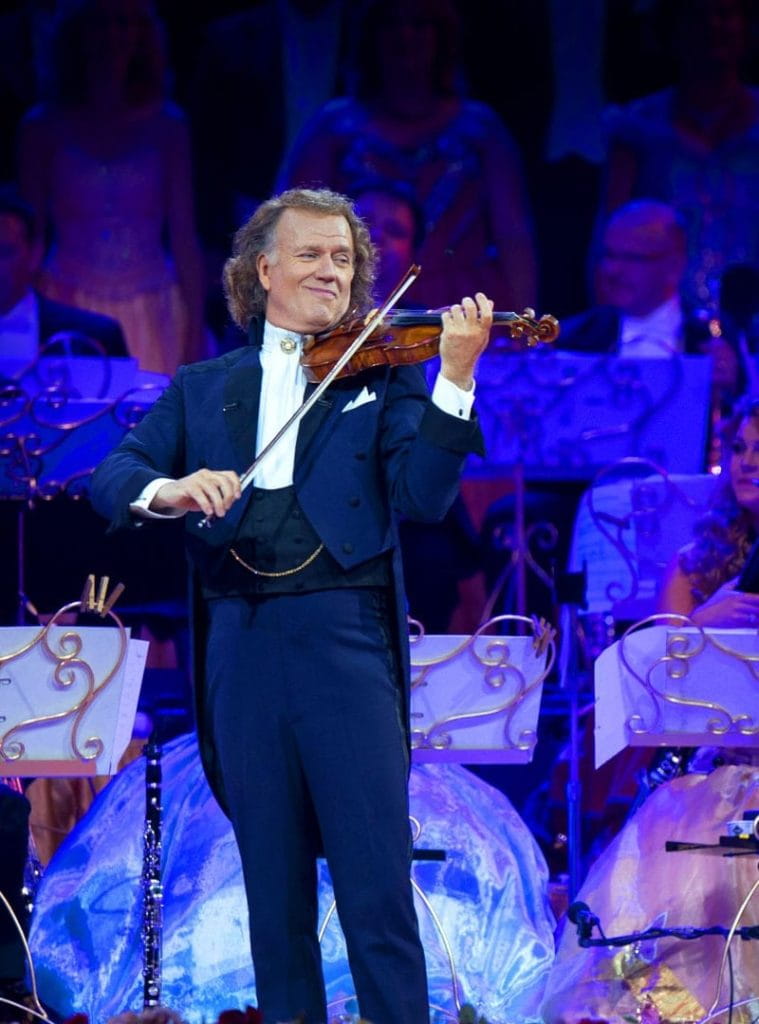 About André Rieu
André Rieu (called the "Maestro For The Masses" by the Wall Street Journal) is a Dutch born violinist and orchestra leader with a mission of bringing classical music to the masses. Through his music, he strives to broaden the appeal of classical music so it can be appreciated by everyone. Rieu believes that classical music can and should be fun and that is reflected in his performances through jokes, slapstick comedy, special celebrity guests and wild theatrics.
Shall We Dance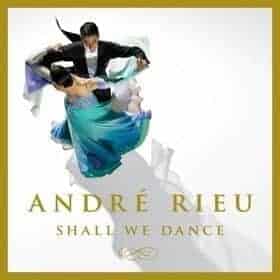 André Rieu's latest album, Shall We Dance, from Decca Gold, is filled with some of the world's most beloved classic songs and the CD is accompanied by a live concert DVD (from his concert in Schonbrunn, Vienna) that brings his music to life with a spectacular, vibrant show the whole family will enjoy.
Target has an exclusive version of the album with two bonus tracks (see tracklisting below).
"Shall We Dance" Tracklisting:
Second Waltz
The Blue Danube
And The Waltz Goes On
Godfather ( Main Theme)
Strauss & Co Medley
Love In Venice
Radetzky March
A Time For Us ( Romeo & Juliet)
Zorba's Dance
Edelweiss
Carnival Of Venice
Bolero
My Heart Will Go On
Time To Say Goodbye
Music Of The Night ( From Phantom Of The Opera) (Target Exclusive)
Lara's Theme ( From Dr. Zhivago) (Target Exclusive)
On Tour
In addition to the CD and DVD from Decca Gold, André Rieu has upcoming concert dates and a special 10-part series on Ovation TV.
US Tour dates are below. You can purchase tickets here: André Rieu tickets.
10/19 – Phoenix, AZ
10/20 – Las Vegas, NV
10/21 – San Diego, CA
10/22 – Los Angeles, CA
10/24 – San Jose, CA
10/25 – Sacramento, CA
10/26 – Fresno, CA
10/28 – Tacoma , WA
10/29 – Portland, OR
11/1 – Tampa, FL
11/2 – Orlando, FL
11/3 – Sunrise, FL
Classical Music for Everyone. Seriously!
Listening to each of the tracks on Shall We Dance inspires different emotions. All of them songs I recognize, but presented in a new and exciting way, especially now that I know about André and his mission to make classical music accessible to everyone. Frankly, classical music has been off my musical radar for many years now, and I had never even heard of André Rieu prior to last week.
This month marks the one-year anniversary of my father's death to cancer and because of that, My Heart Will Go On (From Titanic) seems to be my favorite track to listen to. It's haunting and brings back memories of his life and his last moments with this reassurance that he will always be there in my heart.
Bolero is another favorite, something about the sound of it reminds me of something sneaky and romantic but also reminds me of The Nutcracker which is a favorite of mine. And Carnival of Venice always inspires me to pretend to be conducting my very own orchestra.
But all of this is amplified exponentially by seeing the sheer joy that André Rieu has while performing these classic songs. He has such passion and whimsy and just draws you into it. I can't wait for the opportunity to be able to attend one of his shows.
Are you a fan of classical music?