eCards from American Greetings
for
SocialSpark
. All opinions are 100% mine.
Sending and receiving greeting cards has changed dramatically in the last few years. What once required a person's physical address and a stamp, can now be done with only an email address. This means that it is so much easier to send a message to someone for a birthday, holiday or just to let them know that you are thinking about them.
Cards don't need to celebrate a special occasion, they can simply send a touching, heartfelt or funny note to someone just because. And with American Greetings eCards, it's an easy and instant way to show someone that you are thinking about them. But if there is a special occasion that you happened to miss (not that you would ever do that) eCards are immediate so you can send them the same day and not have to add the word "belated" to it. You can even attach a gift card if you forgot a gift!
American Greetings eCards take greeting cards to the next level adding personalized sounds and video to your cards. They have just about every occasion you can imagine and they have some pretty funny eCards too.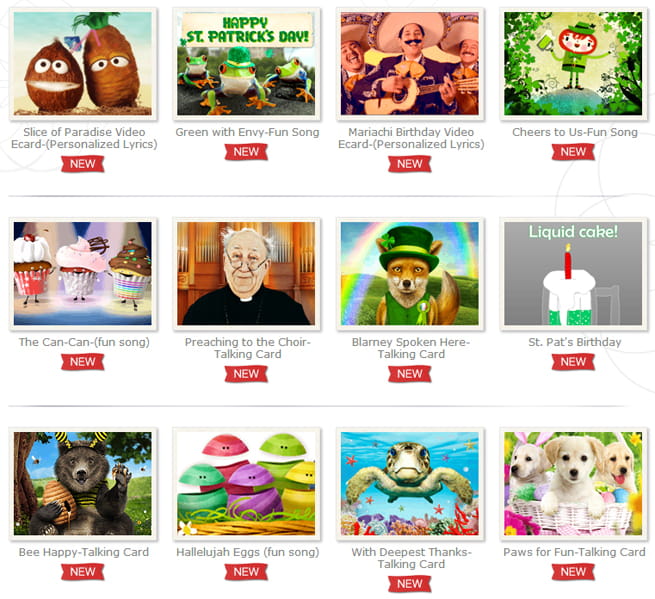 Talking eCards
This is one of my favorite talking eCards that you can completely customize with your own message and pick the voice you would like it to use.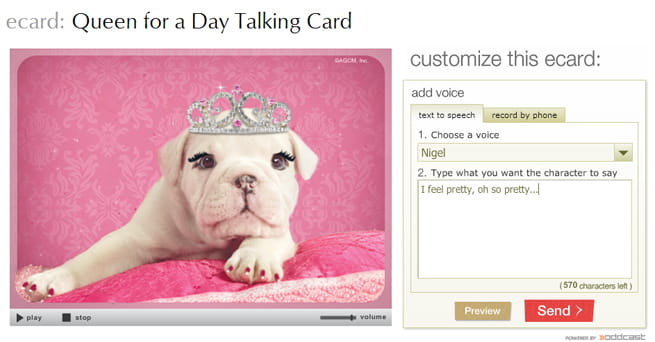 Video eCards
This is my favorite video eCard – you customize the names and choose an occasion and the recipient's favorite activity. It then creates the video eCards and leaves you with a completely customized experience.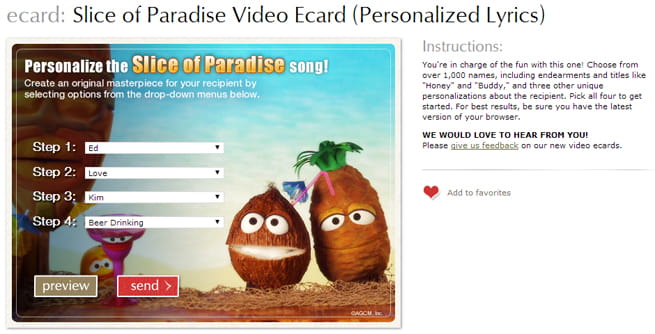 I sent this one to my husband, it's so fun! I love when the Tiki mask says his name. Hysterical. You can never say I love you too often nor in too humorous a way!
…"take a drink from a coconut…"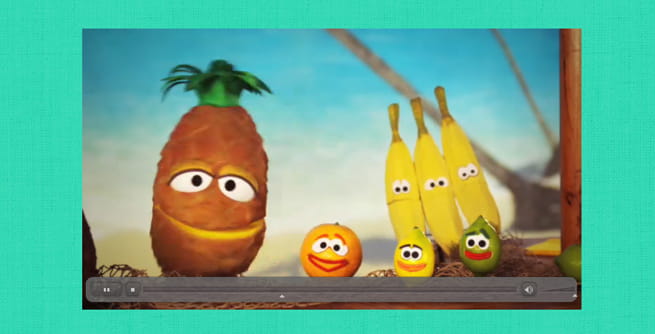 I love that you can send the eCards via email, direct to the recipient's mobile phone or on Facebook.
American Greetings Membership Options
American Greetings memberships are affordable and you can send an unlimited number of cards including talking eCards and video eCards.
$3.99 per month
$19.99 per year
$29.99 for two years
Free Trial Membership
Wanna check out exactly what American Greetings has to offer? You can get a 7-day free trial membership to check out all they eCards they offer including the video eCards.
So, which eCard is your favorite and who will you be sending it to?
Make your American Greetings eCard now!
This is a Sponsored post written by me on behalf of