Have you ever looked back at something your kids wrote years later and felt really nostalgic for the days when they were younger? I do that all the time so I put together this fun little activity All About My Mom printable activity sheet that is a great way for kids to celebrate mom for Mother's Day.
The printable is basically a list of questions that kids can fill in with some basic information and some fun insight about what kids really like about their moms. I could see doing this every year once they are old enough to talk and answer the questions. Even if an adult fills it out for them in the beginning.
This set has a floral theme, I do have another set that I call bugs and butterflies as well. Both sets are super cute! It's a great way to not only create memories but also to get kids to learn to express and articulate themselves.
These would be good for a Sunday school or even a regular classroom activity for Mother's Day.
All About My Mom Printable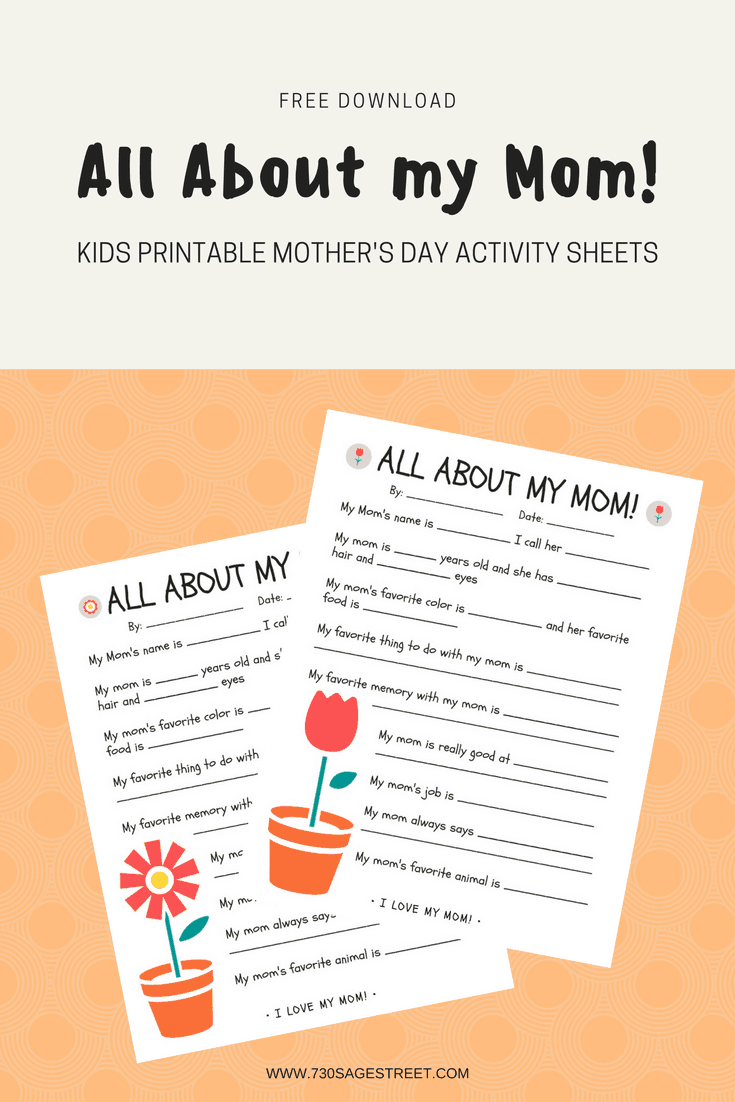 What a great way to create a time capsule of exactly what kids think about their moms! They can complete one of these every year to see how their answers change and eventually you can create a little book from them that you can cherish forever. You could even consider putting them in a time capsule to be dug up later. Super fun!
My kids have these from preschool but it was only from 1 year, I really wish we had done them every year because I love looking back on them and reading their answers. It's a priceless memory!
Don't forget to use the link above to snag the other two All About My Mom printable sheets – bugs and butterflies.
You can grab each of the two All About My Mom printable sheets using the links below.