Health insurance is an important part of our lives. Without it, many of us would be faced with thousands of dollars in medical bills annually. Or more. If your company offers supplemental insurance, it is a very valuable tool for your family, but many people put themselves at financial risk by not fully understanding their needs or their insurance benefits.
I have not had traditional medical insurance for quite a few years as my husband is retired military and we retain that insurance. We really don't have any options, it has great benefits and the annual premium is fairly low. We have no deductible, just co-pays for certain things. While we don't deal with some of the options supplemental insurance has, our benefits do change frequently and it's important to stay on top of things.
Awhile back they changed our policy and started requiring referrals for certain things where they never did before. Not getting a referral could have cost us unnecessary out-of-pocket expenses, so it is important for us to stay on top of any changes to our benefits. Not getting a referral could change a $12 co-pay to a couple hundred dollar consultation.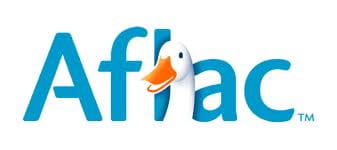 It's fall and Aflac wants to remind everyone to take advantage of open enrollment with their company. Open enrollment is a time when you can make changes to the insurance you receive through your company. Many things can change over the course of a year causing your insurance needs to change, and by not choosing the right options, you could be costing yourself up to $750 a year.
Insurance policies change every year, and often employees don't realize the changes. Open enrollment is the perfect time to analyze your current benefits and make sure they still meet your needs.
Aflac conducted a survey about open enrollment and discovered the following:
61% of employees are not aware of changes made to their policies each year
89% of employees say they don't bother to change their benefit options
47% of employees never exceed deductible costs
16% of employees contribute the correct amounts to their FSAs
43% of employees claim rising medical expenses and insurance costs as the most important issue in their lives
52% of employees claim their employers do not communicate with them about open enrollment
The bottom line is this – medical care is expensive, and rising health care costs and unexpected expenses are common fears for many people. They just can't afford the possibility of extra expenses. Open enrollment provides an opportunity for employees to evaluate their own needs and compare that to their benefit options. They can then select the right options for their current needs. By doing this every year, you make sure that you have the right coverage and don't waste your hard-earned money.
Your family changes every year. So do your insurance needs and benefits. Take control of your life and review your benefit options during open enrollment so that you don't make a mistake that costs you as much as 4 months worth of groceries.
For more information and statistics about the open enrollment survey done by Aflac, check out this infographic: http://bit.ly/UgVjAu.
"I wrote this review while participating in a campaign by Mom Central Consulting on behalf of Aflac and received a promotional item to thank me for taking the time to participate."
Join our newsletter!
Subscribe to get updates and great stuff via email including subscriber-only goodies like free printables and giveaways.