Are you looking for roasting pan alternatives? If you are, we have you covered and then some. Below are 7 roasting pan alternatives and 3 rack alternatives you can use right now. However, if you plan on cooking a large bottom round roast or turkey then consider a solid traditional roasting pan.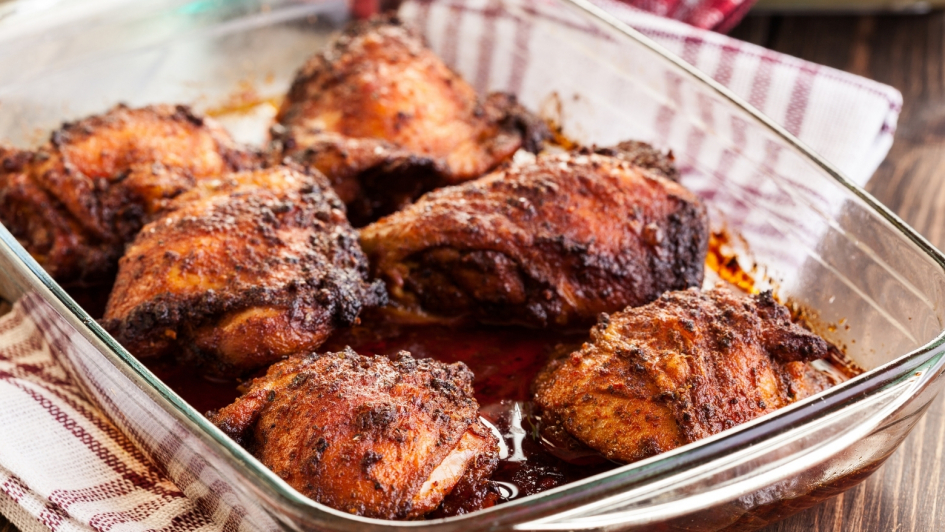 Contents
What is a roasting pan, and why do you need one?
Many of us don't roast a turkey or cook a large roast regularly, so what can I use instead of a roasting pan? Let's determine the features of a good roasting pan, some of our favorites to use, and what to use if you don't have one.
Roasting pans are the ideal pan when it comes to kitchen equipment. They should be large, oven-safe, have high sides, and ideally have a removable v rack or flat rack and solid handles. The rack allows the heat to circulate the roast, so it cooks evenly and browns perfectly. A roasting pan is the perfect pan when you are serving food to a large group of guests.
Roasting pan alternatives
Below is a list of great alternative roasting pans that you can use to make a superb meal at home without the need for the traditional roasting pan. I bet you will have many of these alternative pans already available in your kitchen.
Casserole dishes
A large casserole dish with high sides is a good roasting pan alternative for cooking smaller roast meat, pork loin, or a smaller chicken for dinner. Your kitchen is likely stocked with a variety of casserole dishes made of glass, ceramic, stainless steel, or enameled covered cast iron. If you use a ceramic baking dish, be sure of the temperature the recipe requires against the maximum temperature stamped on the bottom of the baking dish. The benefit of using a casserole dish is that they have handles, so it is easy to deliver your meal directly to the table.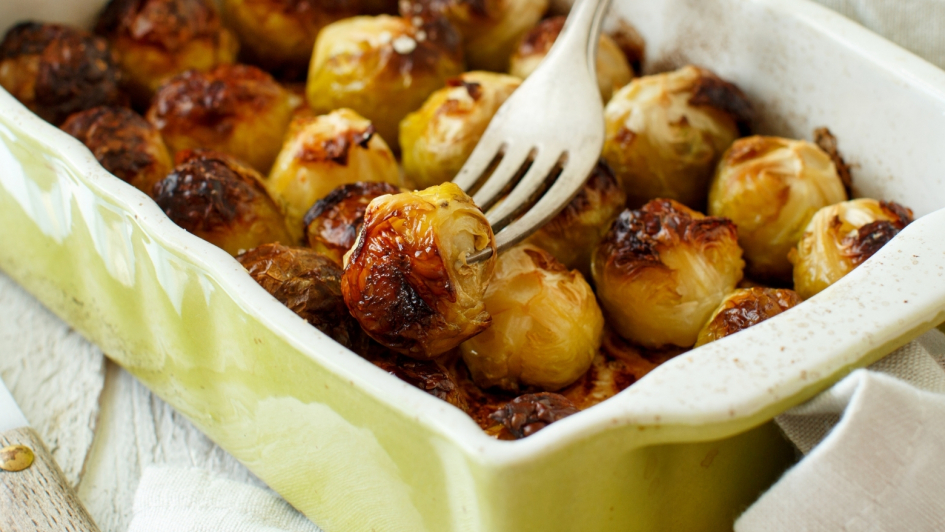 Broiler pan
You will likely have a broiler pan that came with your oven, which is the perfect substitute for roasting a turkey or large roast. It is a good size and has two pieces that fit together, and the top with holes acts as an alternative roasting rack. The flat rack keeps the roast or turkey raised above the juices. For extra flavor and drippings, fill the broiler tray with carrots, celery and onions. The vegetables will help flavor the meat, and the drippings will make for the most delicious homemade gravy.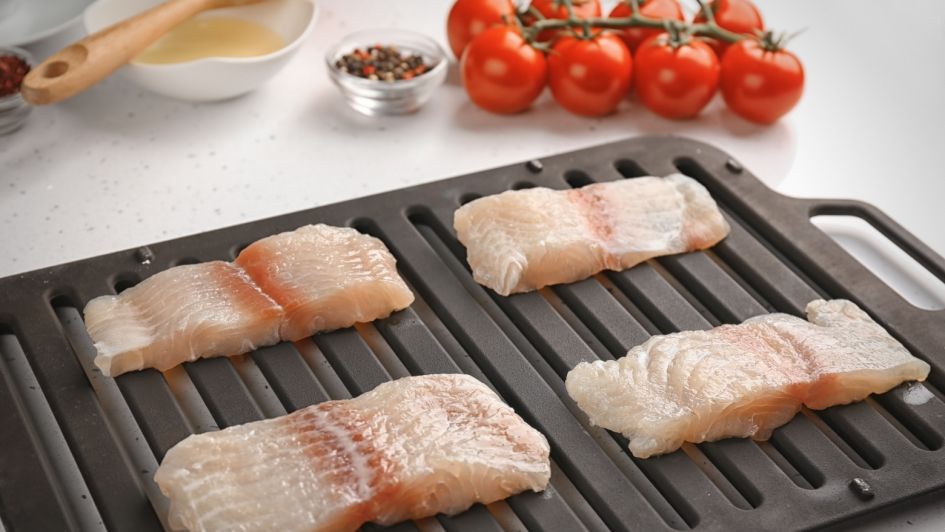 Cast iron
A durable cast iron skillet is oven-safe and another way to roast your favorite meat and side dish. Cast iron conducts heat evenly and browns the meat perfectly. Sear the beef in the cast iron skillet on the stovetop and pop it into the oven to finish cooking. A word of caution about the handle, not all handles are heat resistant.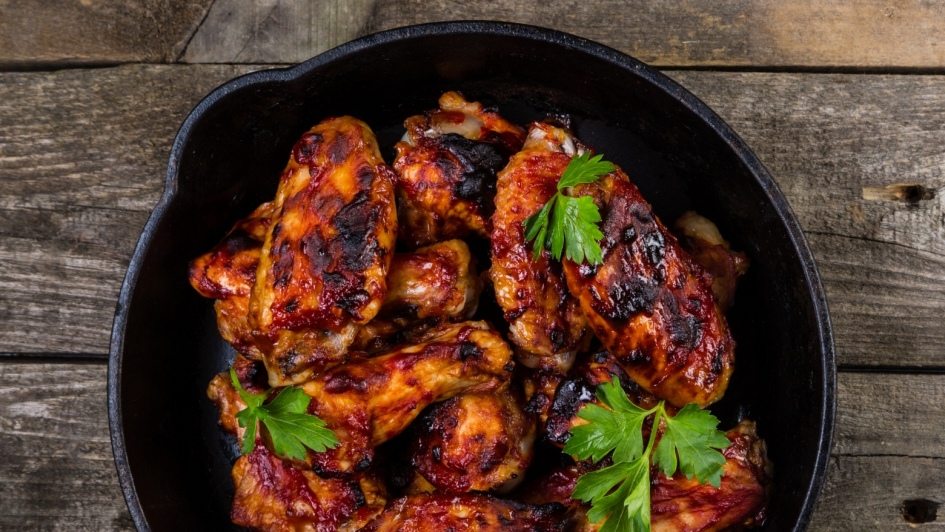 Braiser
A Braiser is one of my favorite dishes and an ideal roasting pan alternative. The enamel coating has great heat retention and makes for easy cleanup. The Braiser is an oven-safe roasting pan that is a heavy pan with high sides. The handles on this pan make it easy to take the pan in and out of the oven. Le Creuset is a premium brand brasier that locks in flavor and keeps food moist. This beautiful pan comes in plenty of colors and is a piece that can go directly to your dinner table.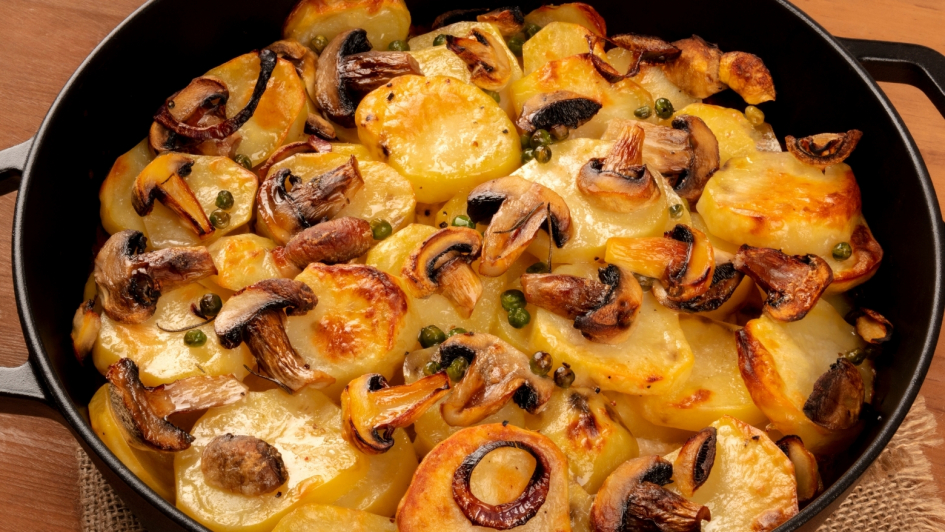 Rimmed baking sheet
A rimmed baking sheet or cookie sheet makes an excellent roasting pan alternative. Baking sheets are flat and have a large surface area that is good for cooking a turkey, a whole fish, or vegetables like squash, etc. Depending on what you are making, you can place the food directly on the metal surface or add a wire v rack or flat rack to elevate the meat to promote even heating. A wire rack will give you that nice, crisp skin rather than a soggy bottom from sitting in the juices. You may also want to use a sheet of aluminum foil under the sheet pan to catch any spills. A baking sheet has a large surface area made of aluminum, making it light and easy to store.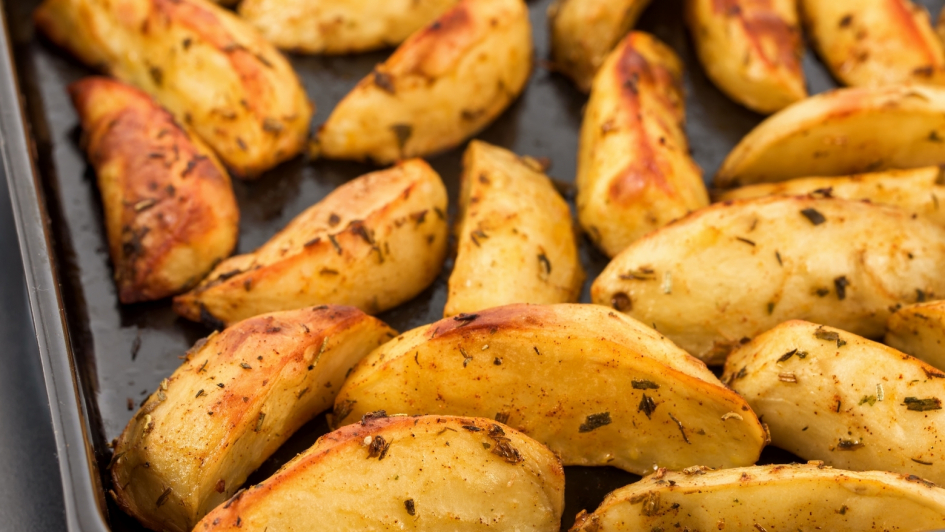 Bundt pan
Bundt pans are an unusual option; however, a Bundt pan is excellent for roasting chicken. Place the cavity of the chicken around the center, which allows the skin to get crispy golden brown. Place another dish underneath to catch the juices. This is the same method used for making Beer Can Chicken - the juiciest chicken ever. If you want to get creative, fill the Bundt pan with veggies or bread cubes to soak up the juices.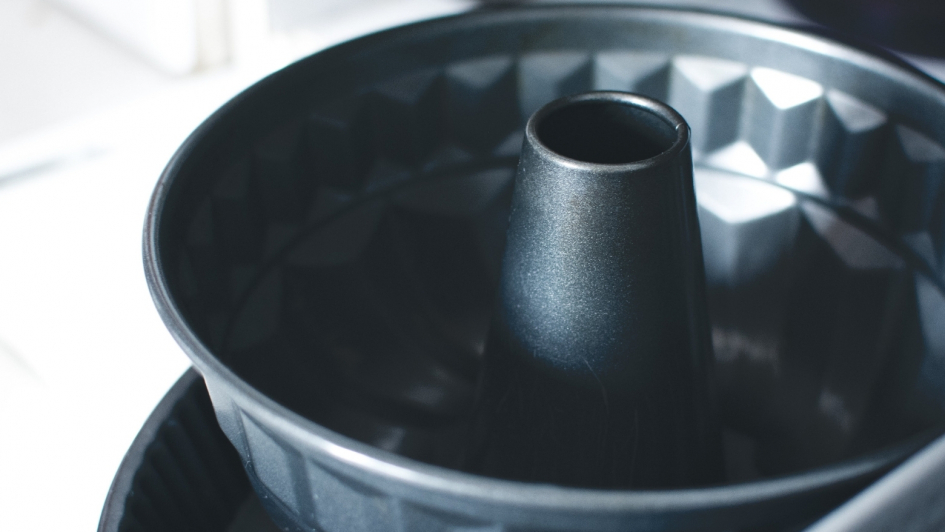 Foil roasting pan
A deep-sided foil roasting pan works best for poultry or meats that give off a lot of drippings or have a high-fat content. They also work great for casseroles or for making your favorite lasagna recipe. The downside is that they can be flimsy, so to be safe, place the foil pan on a baking sheet before popping it into the oven. This is one way to avoid messy spills or leaks.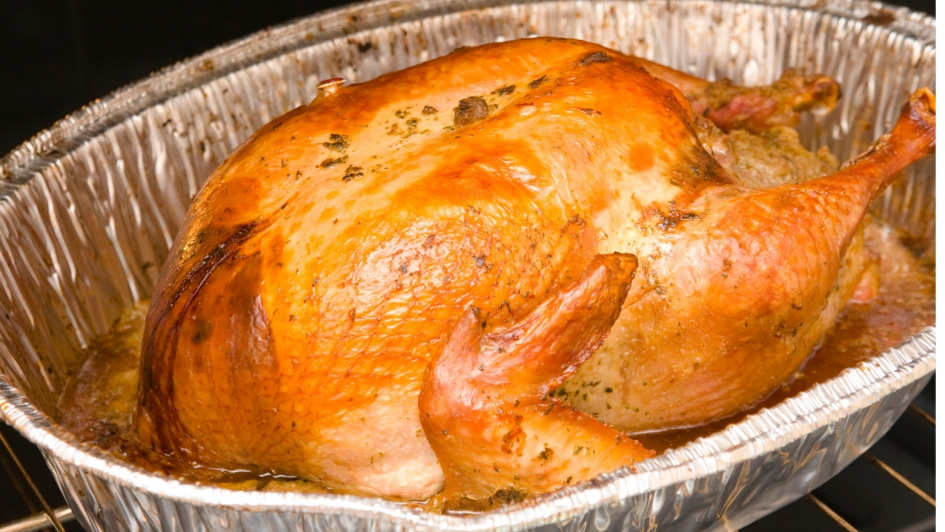 Rack alternatives
Most roasting pans come with a roasting rack which is ideal for keeping your roast a few inches above the bottom of the pan. A rack allows the heat to transfer around the meat, so it cooks and browns evenly. What can I use if I don't have a pan with a rack?
Wire rack
A wire rack makes a good substitute for a roasting rack. Some quick alternative wire racks include a baker's cooling rack, toaster oven, or even a microwave rack. Racks keep your meat items above the roasting pans. The trick is finding the right size of the rack to fit in your roasting pans.
Vegetables
Place your roast on a bed of vegetables. Layer carrots, potatoes, celery, and onions on the bottom of the roasting pan and sprinkle on some of your favorite herbs. Place the roast on top of the vegetables, and herb ingredients will give your roast and gravy incredible flavor.
Aluminum foil
You can make a make-shift roasting rack by scrunching up foil up to make 3 or 4 ropes or arrange the scrunched foil in figure 8 and place it in the bottom of your roasting pan. The scrunched-up foil will act as a rack and hold the chicken or roast above the roasting pan. Perfect to cook juicy and tender eye of round roast recipes.
Related Cooking How Tos
Related Roasting Recipes
Conclusion
By now, you have concluded there are many alternative pans that you can use when cooking your favorite family recipes for the holidays and special occasions.
However, we can all agree that a quality stainless steel roasting pan is a worthwhile investment for your kitchen and will last for years.