This post is sponsored by BabbleBoxx.com on behalf of Single Edition Media.
We all make resolutions this time of year. Some of them are grand and complex, while others simple and easily attainable. But usually, the aim of a resolution is to improve something about our lives that we don't like, change a bad habit we have or develop new habits.
While resolutions are inherently personal, there are ways to inspire change in yourself that can also affect change in your community or even the world.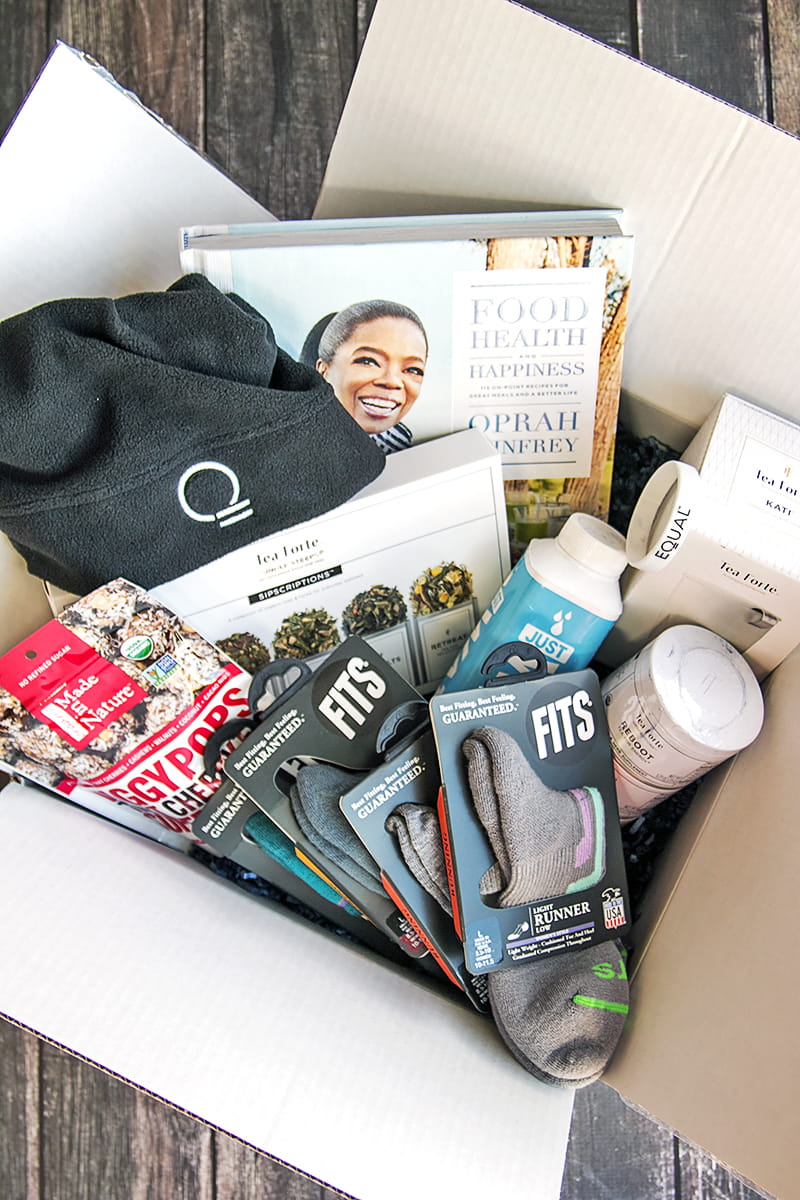 6 Ways Your New Years Resolutions Can Make the World a Better Place
Healthy Family
Many resolutions revolve around achieving a healthy, happy, family life. Spending more time with your kids or your spouse. Cooking more meals at home. Doing things that can help keep your family well. Whatever your resolution is regarding you family, it can start with cooking delicious, healthy meals that allow you to spend time together around the dinner table.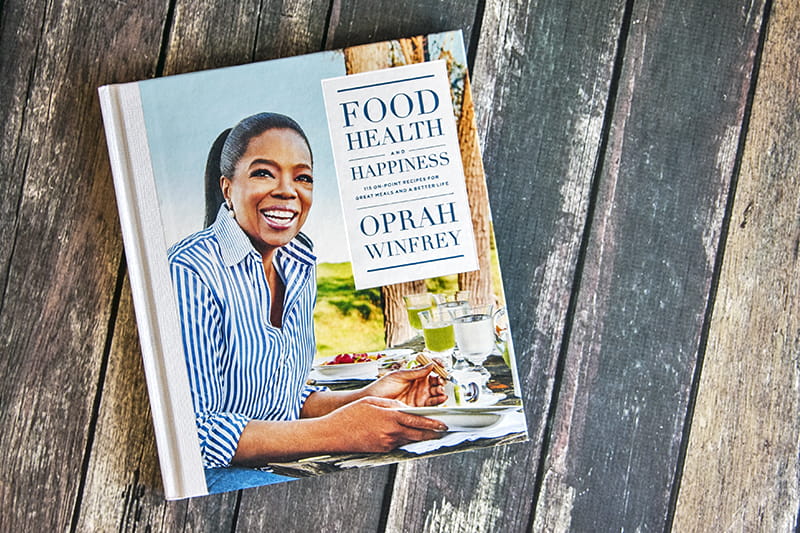 In her new personal cookbook Food, Health and Happiness, Oprah Winfrey shares 115 on-point recipes that will help your family be happier and healthier. The book not only includes recipes, it includes essays, photos, and stories from Oprah herself to help inspire your family meals. With recommendations for sustainable ingredients and recipes from across the globe, Oprah will teach your family how to enjoy delicious healthy food while gaining an understanding of and an appreciation for other cultures.
The book is beautiful inside and out with great photography, insightful notes and clear instructions for making each recipe. There a number of recipe I can't wait to try!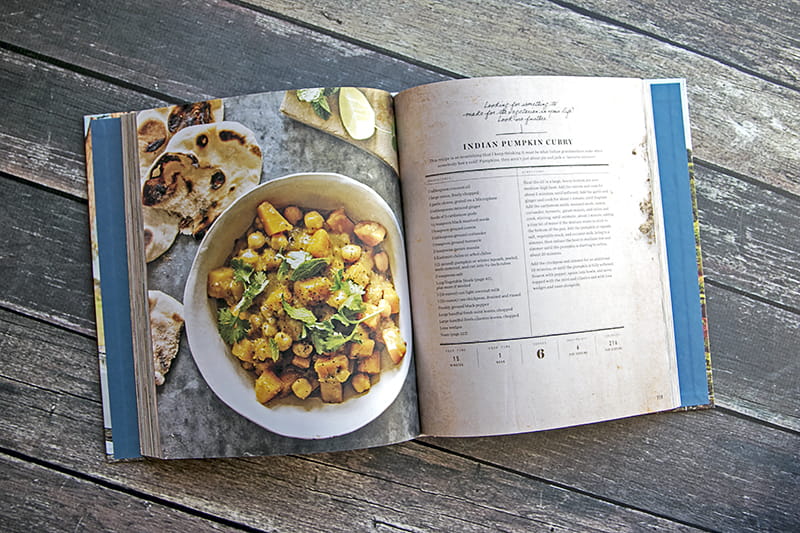 Habits
We all have bad habits, and some are worse than others. If one of your bad habits involves snacking on not-so-healthy things, that's an easy change to make. Simply make a list and stock up on things like nuts, dried fruit, and other on-the-go snacks like Made In Nature Tart Cherry Fig Figgy Pops. These energy balls are chock full of goodness from nature and are healthy snacks that you can take with you easily. They are also certified organic, Non-GMO Project Verified and don't contain any refined sugar. They don't have any preservatives and are a good source of fiber too. Made in Nature products are made in the USA and supports the environment with their organic farming practices.
They taste great too!
SAVE: Get $10 off Made in Nature orders of $39+ through 2/28 when you use coupon code: janboosters.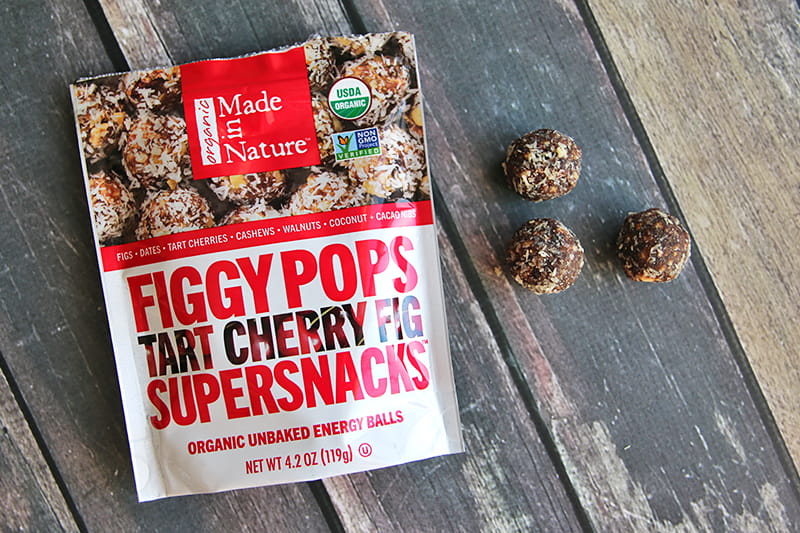 Well-Being
Most of us could stand to take better care of ourselves, I really don't think anyone can every achieve perfection in that area. But you can certainly try. Fresh herbs and spices are chock full of things that can help improve your wellness and one of the best ways to get these wellness ingredients into your diet is by drinking tea. But not just any tea, you need quality tea with the freshest ingredients.
SIPSCRIPTIONS teas from Tea Forté offers wellness teas that provide a functional mind and body balance to help you recuperate from all of the stress daily life can bring. Tea Forté's SIPSCRIPTIONS Collection are curated blends of tea leaves, fresh herbs and bio-active botanicals that are a natural prescription for all aspects of your well-being. SIPSCRIPTIONS are available in pyramid infusers, loose tea, and single steep pouches and the following blends: RESIST Tea for Wellness, REGROUP Tea for Detox, REBOOT Tea For Energy, RESULTS Tea for Fitness, and RETREAT Tea for Relaxation.
They taste great too! I absolutely love the steeping cup and infuser, it makes loose tea so easy.
Through 1/31 you can save 10% on an SIPSCRIPTIONS order at Tea Forté with the code: WELLNESS.
Fitness
This is a big category where resolutions are concerned. I'd bet half the world resolves to be more fit in 2017. Even those of us who are fit, want to be more fit. Over the years, I have found that sometimes fitness requires certain gear, and some gear is more important than others. Take socks for example. Get active in the wrong socks and you can end up with blisters, sweaty feet, holes in your socks, or even improperly fitting shoes because of the way the socks fit. And an uncomfortable, ill-fitting sock is not likely to inspire you to keep moving.
To kick your fitness resolution off on the right foot (pun totally intended), FITS® Socks boasts the best fitting socks on the planet! They use innovative, proprietary engineering and the best raw materials to create a sock that offers the best fit with amazing performance. Whether you need running socks, general lifestyle socks, skiing socks, sporting socks, tactical socks or hiking socks, FITS has a sock for you.
Ultra Light Runner Sock
Light Runner Sock
Light Hiker Sock
Medium Hiker Sock
These really do fit better than any other sock I have tried and they are so soft!
Enter to win a $200 FITS Socks Gift Card in this amazing giveaway (winner announced 1/25): FITS Socks Giveaway.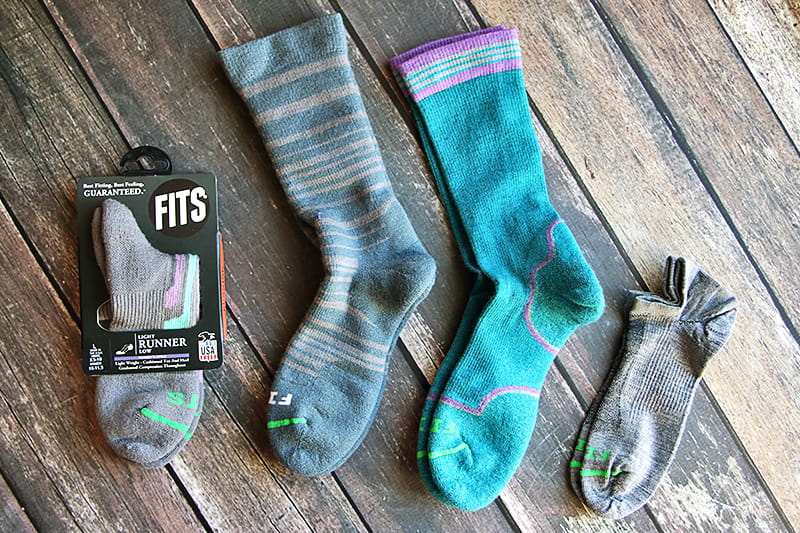 Nourishment
There is no single more important thing your body needs than water. Our bodies are made up of a lot of water and a not enough of it every day can lead to dehydration, and potentially affect your mood, cause aches and pains, muscle cramps and even headaches. Resolving to drink more water every day is a fairly easy commitment and with JUST® water you get the hydration your body needs in a bottled water package that is paper based making it much better for our environment. The JUST water packaging is made of 83% renewable resources and results in a reduction of CO2 emissions of 74% compared to traditional plastic bottles.
JUST water spring water also has helped revitalized the city of Glens Falls in Upstate New York with an ethical trade revenue agreement.
Crisp, clear and refreshing. I think it tastes better than water in a plastic bottle.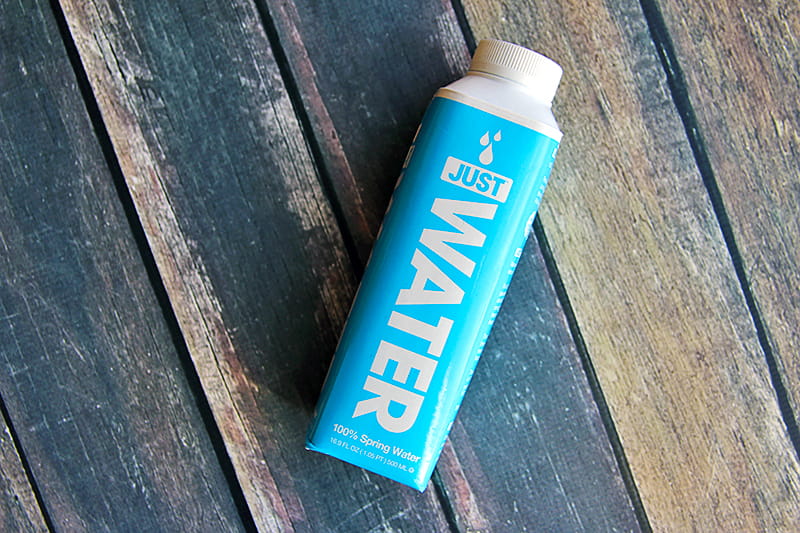 Acceptance
It's easy to judge people. From the style of their hair to their choice of shoes, people notice things and make assumptions about them. I've fallen into that trap and I'm sure most other people have too. For some, skin color, race, sex, and religion cause people to judge and make assumptions that are usually wrong. And sometimes, it turns into a terrible tragedy. This is probably a more obscure resolution but I believe that it is one of the most important – resolving to accept people and treat them as equals no matter what.
EQUAL hopes to change the world by ending discrimination and promoting equality for everyone. Their aesthetically strong and meaningful symbol stand for unifying equality and with their products you can show off your resolution to help support equal rights for everyone.
I can't wait to explain to people what the symbol on my hat means!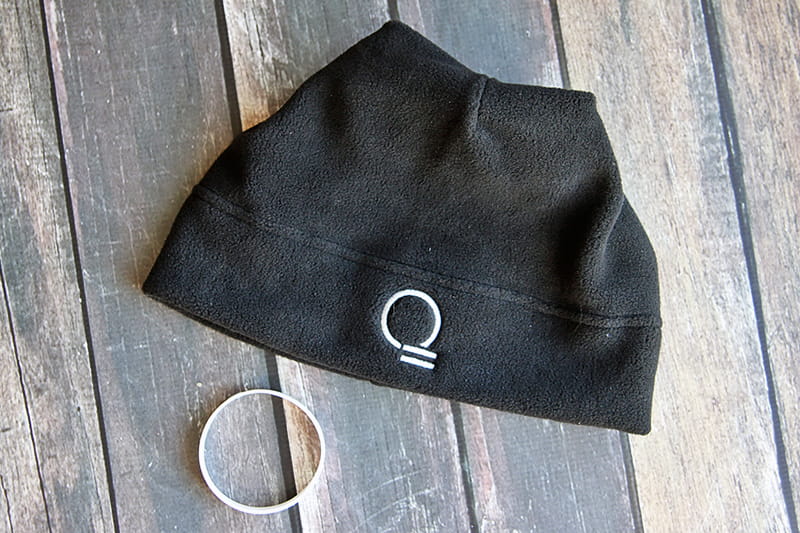 Every choice you make, whether it's part of a resolution or just part of your everyday family needs can change the world for the better when you select products from brands like these who strive to impact the world in a positive way.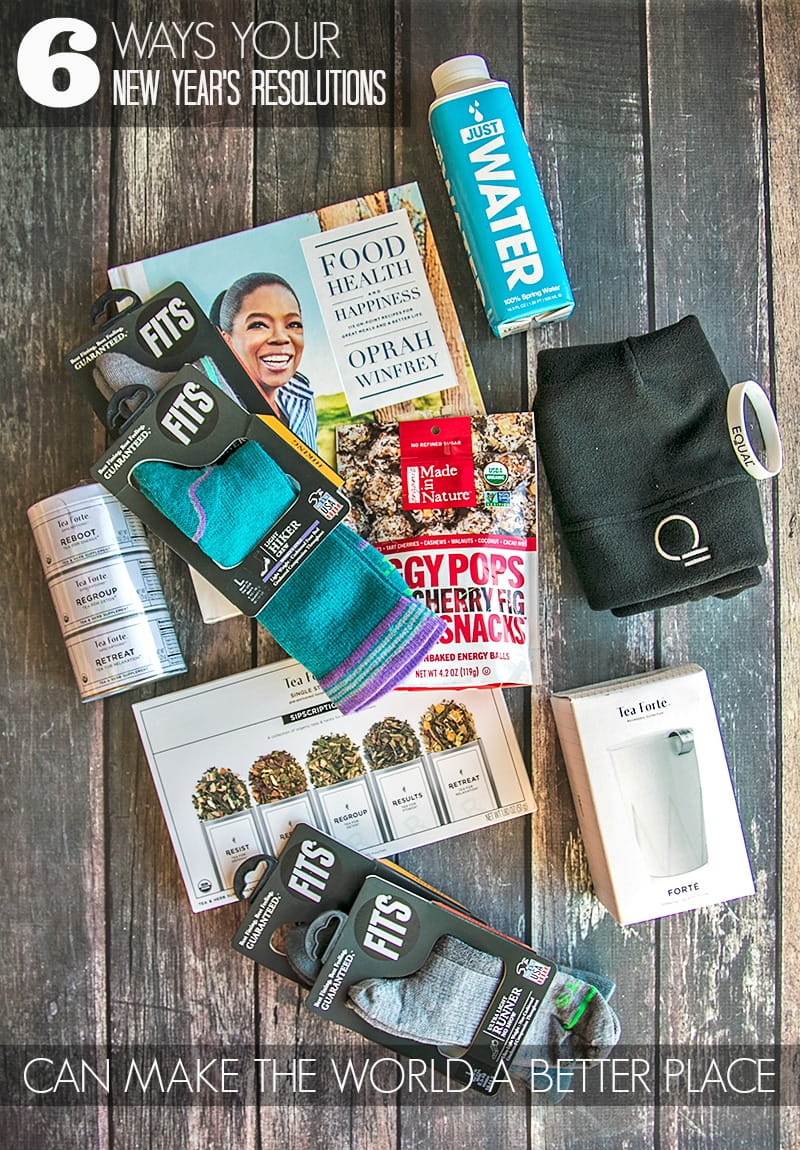 Join our newsletter!
Subscribe to get updates and great stuff via email including subscriber-only goodies like free printables and giveaways.