Everyone knows that you one way to eat better is to increase your fruits and vegetables intake. It's common sense and common knowledge. But a healthy diet goes beyond just adding fruits and veggies. A healthy diet means eliminating some things that can be really bad for your body.
But it's overwhelming to know where to start, and if you try and take it all on at once it can really seem impossible.
But it's not impossible.
The 6 steps below are a good way to start. But in order to do it you need to read labels. Label reading can seem like a foreign language but the more you do it, the more you will begin to understand exactly what is in your food.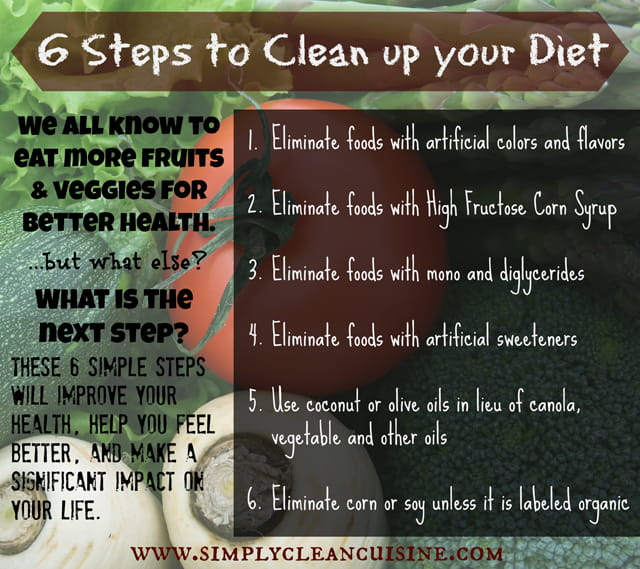 If you would like to share this photo on your Facebook page or your blog, feel free to download a full sized version here: 6 Steps to Clean up Your Diet
Please credit http://www.simplycleancuisine.com or our Facebook page https://www.facebook.com/simplycleancuisine if you use the image.
Join our newsletter!
Subscribe to get updates and great stuff via email including subscriber-only goodies like free printables and giveaways.