Tis the season.
Colds.
Flu.
General ick.
We are cooped up inside sharing the same air and germs are much more likely to thrive in that environment.
And if you are anything like me, while the rest of the family fights off nasty cold and flu symptoms, you take the brunt of it and end up sicker than the rest of them.
I take special care to protect my kids from germs during the winter months. The steps are simple and easy to implement and it might just help them fight off those nasty germs.
It certainly can't hurt!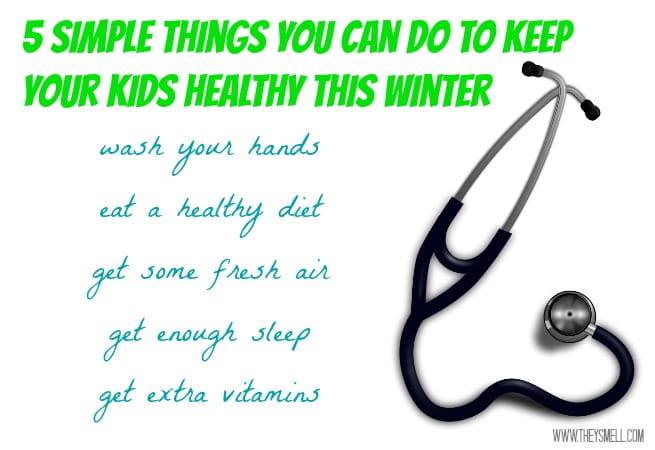 Wash your hands
This is probably one of the most important things you can encourage your kids to do. Good old soap and water can do wonders if done frequently throughout the day, especially at school and in other public places where they are more likely to be exposed to germs. Keeping the germs away is one sure-fire way to avoid sickness.
Eat a healthy diet
In order for your kid's immune systems to work properly, they need a diet filled with nutrient dense foods. Lots of fruits and vegetables, lean protein and very little sugar. If their immune systems are working properly, their bodies can fight off what poor hand washing leaves behind.
Get some fresh air
Fresh air, vitamin D from the sun and a bit of exercise can help keep their bodies in top shape. It helps support their immune system and in conjunction with proper diet can really help give your kids an edge when it comes to the possibility of fighting off germs.
Get enough sleep
Sufficient sleep is critical in the proper functioning of your kid's immune system. Without enough sleep their bodies will be less likely to fight off germs and infections.
Get extra vitamins
Sometimes our best intentions just don't measure up to reality and our family diets may be deficient in the necessary vitamins & minerals our kids need to help them stay healthy. Supplementing with things such as probiotics and vitamins is a good way to help make sure you send them off into the world with a strong immune system.
I truly believe in supplementing with extra vitamins. I'm a realist and despite our best efforts to eat right, it doesn't always happen. Taking extra vitamins helps me feel like I am doing everything in my power to send them off armed and ready to face whatever comes at them. Obviously there are no guarantees and they still can get sick, but at least I know I have done everything in my power to help them stay healthy.
Which is where L'il Critters come in.
L'il Critters™ are the #1 child gummy vitamin. We are the better tasting gummy vitamin that is preferred by Kids and trusted by Moms. "We Make Nutrition Taste Good."
L'il Critters come in a wide variety of different options to suit your needs.
Do your kids need extra fiber?
An immune system boost?
Extra calcium?
L'il Critters has you covered!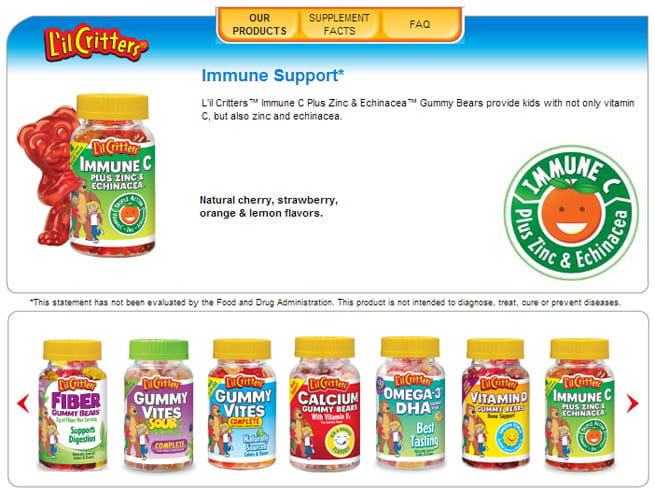 I may not be able to prevent my kids from getting sick but at least I have the peace of mind to know that I am doing my best to provide them with as healthy a start as possible.
Is there something you do to help give you the peace of mind that you are doing everything possible to keep your kids healthy in the winter?
Disclosure: Compensation was provided by Church & Dwight via Glam Media.  The opinions expressed herein are those of the author and are not indicative of the opinions or positions of Church & Dwight.
Join our newsletter!
Subscribe to get updates and great stuff via email including subscriber-only goodies like free printables and giveaways.