It's no secret that physical activities are healthy for your family. Getting some exercise can improve everyone's fitness level and mood and bring your family members closer together. When fun times are had by all while playing games and sports or being active, your children can carry happy memories with them into adulthood. Here are five ways to get your family moving and off the couch.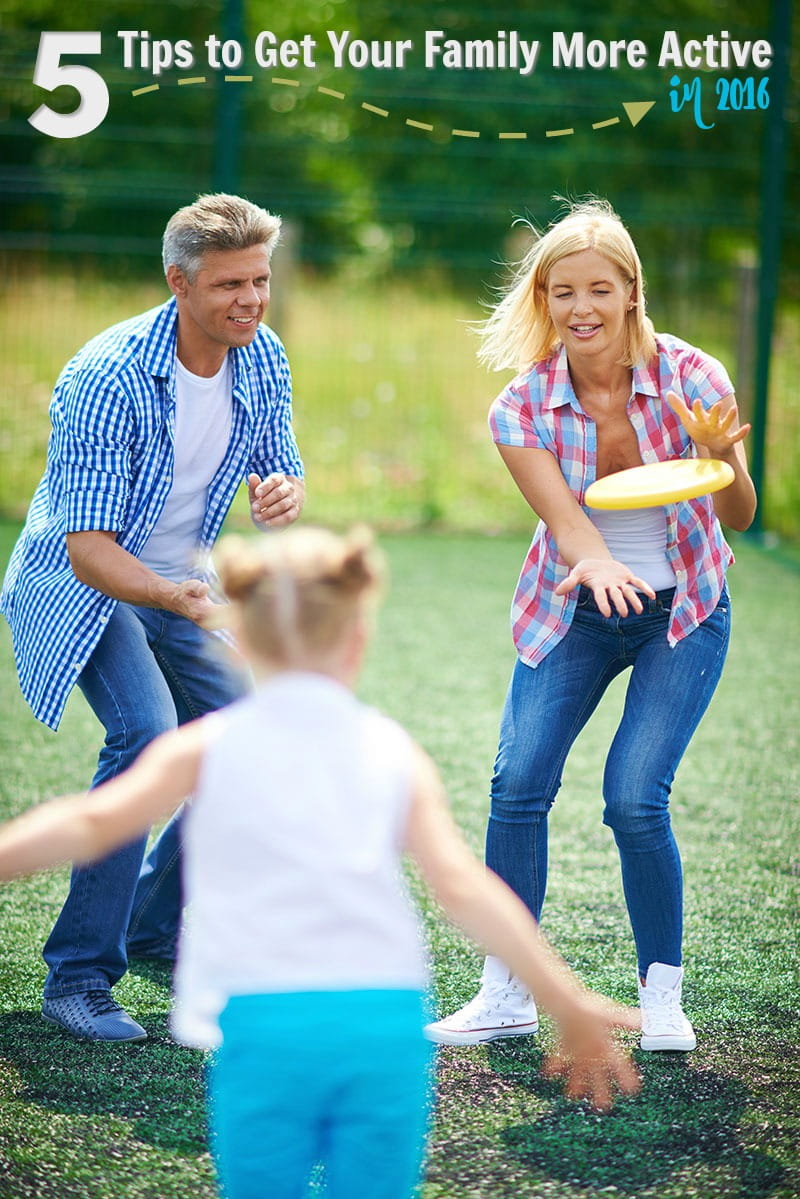 Make It Fun
Choose activities
that every member of your family can participate in and have fun with. You can organize formal games like softball or just turn on the music and dance together. Informal retro games such as Red Rover, Swing the Statue, and Freeze Tag are great ways to play in your backyard
, front yard, or the park. If you have enough space in your living room or family room, indoor activities such as dancing or doing yoga can work, too.
Limit Screen Time
Playing too many video games, watching a slew of television, and surfing the Internet are okay in short increments, but no one in your family should log too many hours of screen time. Decide on a family rule limiting screen time
and stick to it. Keep the screen-time rule separate from encouraging fitness, however, so that family members don't get resentful, thinking they are giving up the screen to exercise.
Don't Get Into a Power Struggle
If you try to force your kids and family members to exercise, they are likely to rebel and not enjoy the active time. One way to get your children on board is to let them choose the games and sports. Have a regular time slot for active pursuits scheduled into your week, and give them a variety of activities to choose from, such as bicycling
, hiking, bowling, or playing a game at the park
.
Plan an Outdoor Vacation
You can also use a piece of your 2016 to take a short trip or long vacation. Bicycle Adventures is a company that puts together family outings to fit participants' abilities and skill levels. They even offer a discount for children on bike trips. Even small tots can ride along in bicycle child carriers
so they can be part of the fun. There are multiple places you and your group can go to hike or ride around on U.S. cycling tours.
Keep Track of Your Activities
There are multiple ways to track your games and activities. You can buy wearable devices
that track miles, footsteps, and specific activities, or you can go low-tech and keep a star chart on your refrigerator. See how many activities individual family members or the whole gang completes each week, and then reward the progress.
Make physical exercise a normal part of your family's routine and watch everyone become healthier and happier. The family that plays together will be glad they did.
Check out these FREE printables for fun kids activities!
Backyard 'Funout' Workout for Kids
Find more fitness printables here: FREE fitness printables.
Join our newsletter!
Subscribe to get updates and great stuff via email including subscriber-only goodies like free printables and giveaways.