It's open enrollment time for health insurance. I don't know about you, but my brain gets foggy when I start looking over all the different plans and dollar signs start swimming through my brain to the point that I want to cry! I want to share with you 5 ways to clear the fog before you start planning your insurance needs.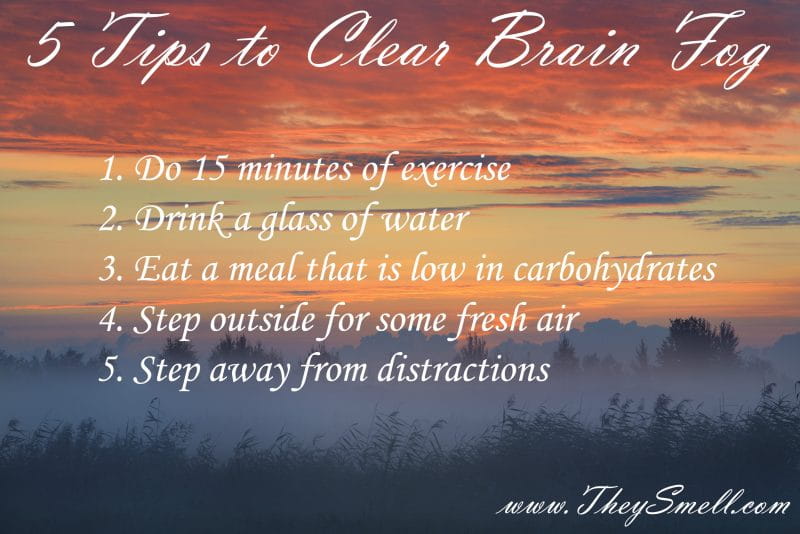 5 Tips to Help Clear Brain Fog
1.  15 Minutes of Exercise
I'm not looking for a super intense workout. Just 15 minutes of light exercise is great. Something that will get the blood moving towards your brain again. Take a walk on a treadmill or around the block. Do some jumping jacks and squats. Wrestle with your kids for 15 minutes. Something that will make you happy and get things moving in your body.
2.  Drink a Glass of Water
Did you know that just 90 minutes of steady sweating can shrink the brain as much as a year of ageing. However if you drink a glass of water or two the brain quickly returns to normal. Previous research has shown that mild dehydration can have a negative effect on cognitive performance, and it's a well known fact that not getting enough water can make us feel sluggish. So have that glass (or two) of water to get your brain back in tip-top shape!
3.  Eat a Meal that is Low in Carbohydrates
Carbohydrates can make you feel tired and sluggish. Eating foods that are higher in fat and protein help me to wake up and have energy. I'm ready to go when I avoid sugars and processed foods.
4.  Step Outside for Some Fresh Air
If you go outside and take some good deep breaths of fresh air it will really help you clear your head. It's an added bonus if the sun is shining and you can get some vitamin D while you're out there. My daughter loves to just go sit on the front porch swing. Whenever I'm not in a rush to get something done it does my brain and body good to just go sit with her for a few minutes.
5.  Step Away from Distractions
We all know how much distractions can fog the brain. I'll sit down at my computer to write something and find myself mindlessly scrolling through Facebook. So before sitting down to learn about your open enrollment options, turn everything else off. Don't sit down in front of a TV to leaf through the papers. If your open enrollment is online like ours, close all the little tabs that are open and only focus on the one.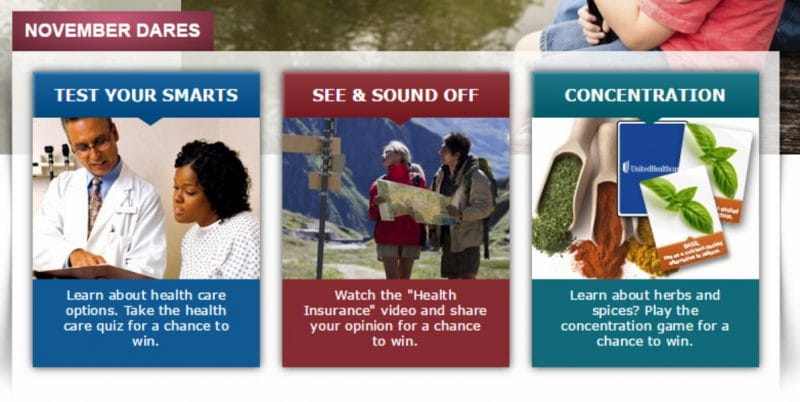 Once you've cleared your brain of the fog it's time to sit down and figure out what plan is the best for your family. United Healthcare has a nice video on their site that breaks it down on how to chose the best plan. First you need to figure out what's the best plan type, the best plan level, and then make sure that any medications you may need are covered under what you've chosen. While you are there you can take a quiz or play a game in order to win some prizes. Prizes you can win are:
$400 pre-paid gift card
blender
Don't delay! Go enter now and learn more about helping you choose the right plan for open enrollment!
Join our newsletter!
Subscribe to get updates and great stuff via email including subscriber-only goodies like free printables and giveaways.