When it comes to New Years resolutions, getting fit is a popular goal for many people. I would venture to guess that most people would include that in their list of intentions.
So they buy fitness gear.
Workout clothes
Running shoes
Apps
Weights
DVDs
Books
Gym memberships
All with the goal of getting in shape or getting in better shape.
But fitness doesn't begin and end with the physical shape of your body. I believe that fitness starts from the inside with a healthy body and one tool that I have in my arsenal for jump starting my fitness is a natural probiotic supplement.
Insync Probiotic is a natural probiotic that is made in the USA, includes 6 strains of beneficial bacteria, has guaranteed potency and contains the bacteria recommended by gastroenterologists.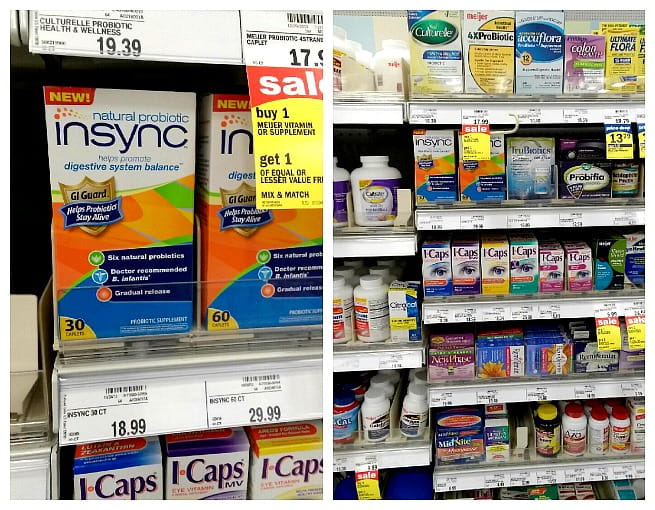 I bought my Insync Probiotics at Meijer. They were easy to find in the colorful package! I have spent the last few weeks dutifully taking my Insync Probiotic as a part of my morning fitness routine.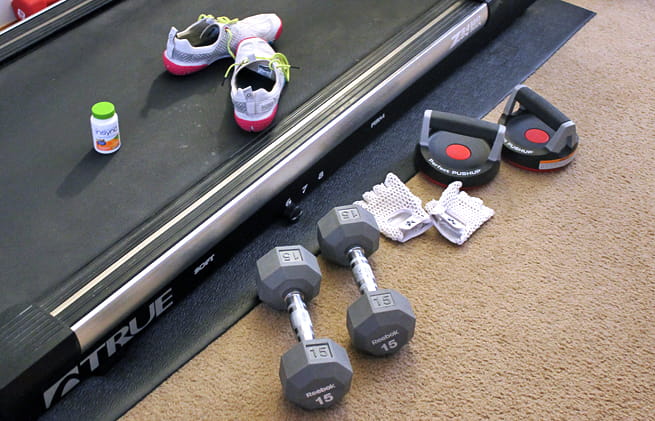 Treadmill, running shoes, weights and probiotics!
5 Reasons I Take a Natural Probiotic Supplement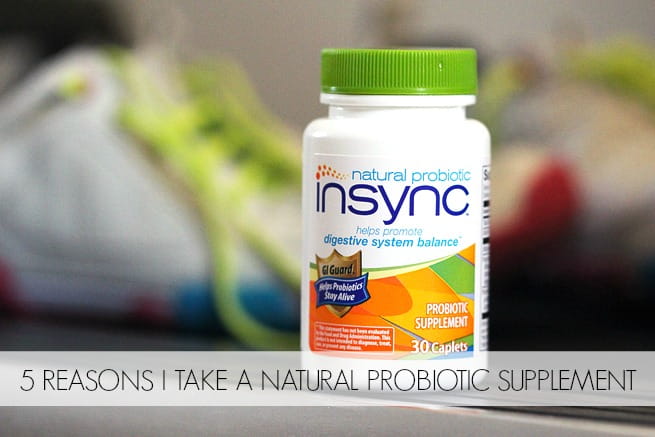 Probiotics contain good bacteria that can help promote digestive system balance. This balance can help your body function properly on the inside which makes it much easier to see results on the outside. Recent studies have shown that good bacteria in the form of probiotics can go a long way towards a healthy lifestyle. While nothing has been proven, and there are no guarantees as to the effectiveness, the potential benefits make their use a no-brainer for me.
Keep colds at bay – have you ever tried to workout with a cold? Keeping your insides healthy gives you more time to focus on your fitness regimen.
Reduce digestive distress – working out with digestive issues is not only uncomfortable, it's next to impossible.
Helps lesson bad breath – who wants bad breath when you are breathing extra hard from a workout?
Clears up skin by reducing acne – might as well have even more confidence in yourself while getting in shape.
Improves allergy symptoms – itching and sneezing is not overly conducive to working out.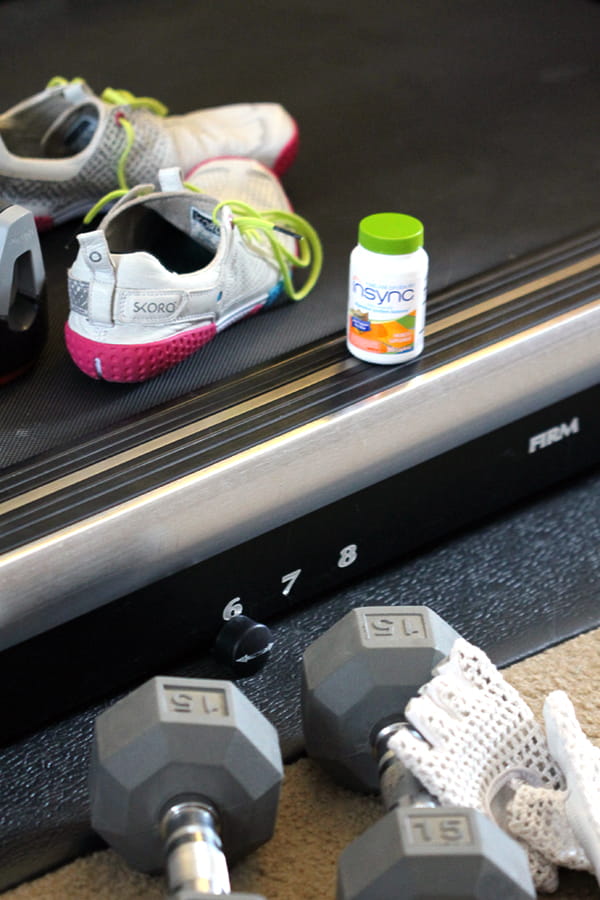 And if I happen to forget to take my probiotic before my workout, I never forget to take it with my morning coffee.
And on days when the snow has drifted almost 2 feet on my deck, I make sure I have taken my probiotic before braving the elements to shovel the snow.
Probiotics may help your gut flourish rather than flounder, which can help your overall health which makes getting fit a lot easier.
Do you take a probiotic?
Have you considered it?
Join our newsletter!
Subscribe to get updates and great stuff via email including subscriber-only goodies like free printables and giveaways.

I am a member of the Collective Bias®  Social Fabric® Community.  This shop has been compensated as part of a social shopper amplification for Collective Bias and its advertiser.