I was 13 years old in 1985.
Nintendo and Madonna were on the scene and Blockbuster video had just opened. Microsoft Windows 1 debuted and believe it or not, the first "dot com" was registered. Letterman did his very first Top 10 List and Dire Straights sold one million copies of their Brothers in Arms CD, outselling the vinyl version.
And a worldwide cult phenomenon was born.
Back to the Future was the highest grossing film of 1985 and it spawned 2 sequels, an animated TV series, a theme park ride, toys, apparel and much more.
30 years have passed since we first traveled back in time with Marty McFly but this film still remains a personal favorite, which is why I was so excited to hear that Universal is re-releasing the Back to the Future series for the 30th Anniversary of the first film!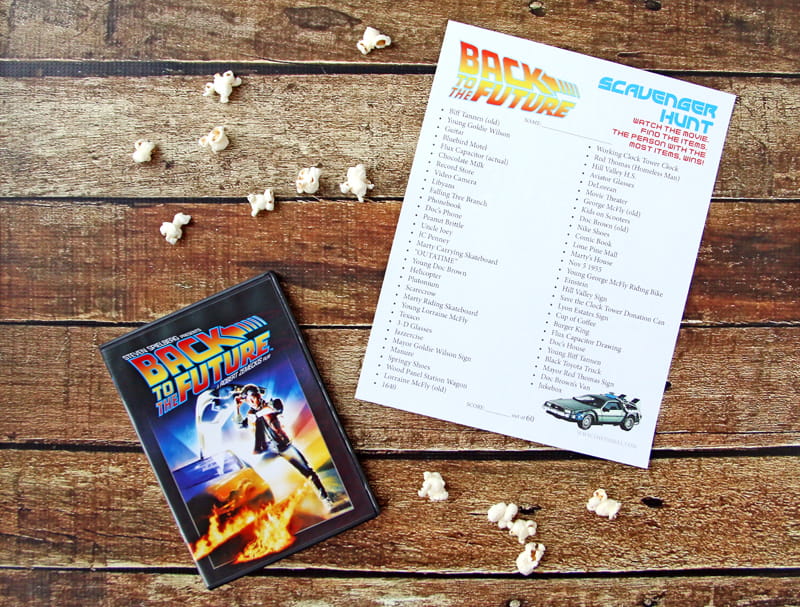 To help celebrate this milestone, I decided it was the perfect time to share this great film series with my kids, so I created a fun activity for them to help them really get into the movie and pay attention to the subtle and not-so-subtle things that happen in the movie.


Click the image for a printable PDF.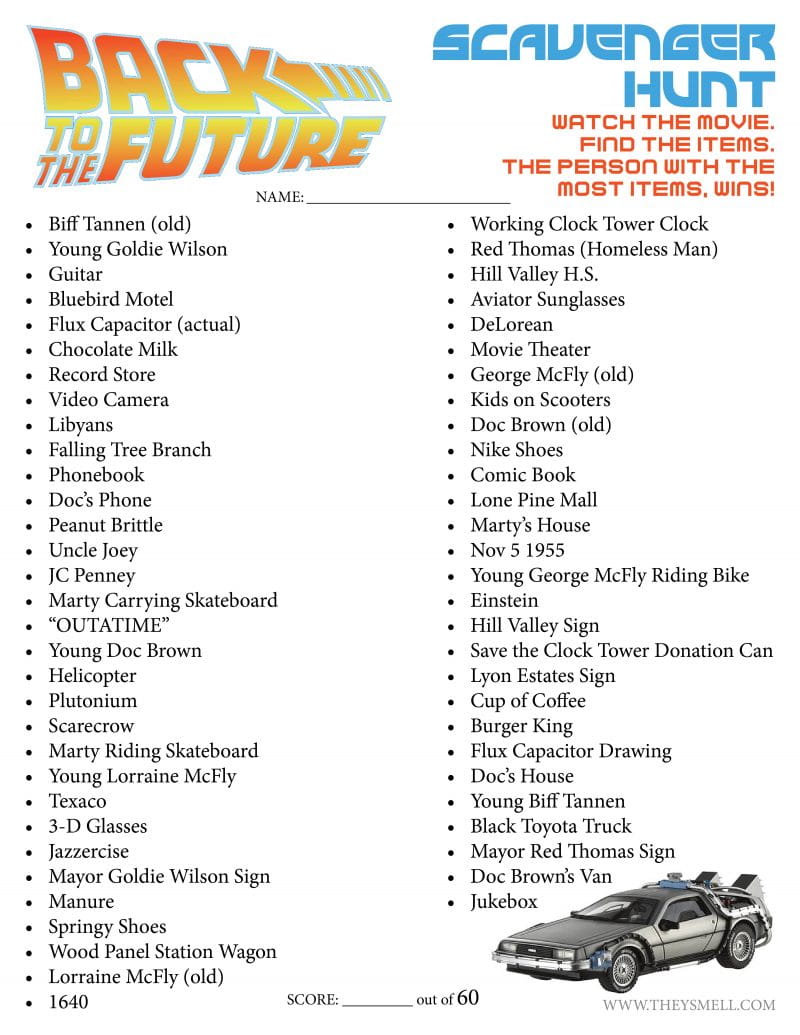 We cued up the movie and got some snacks and planted ourselves on the couch to enjoy the film.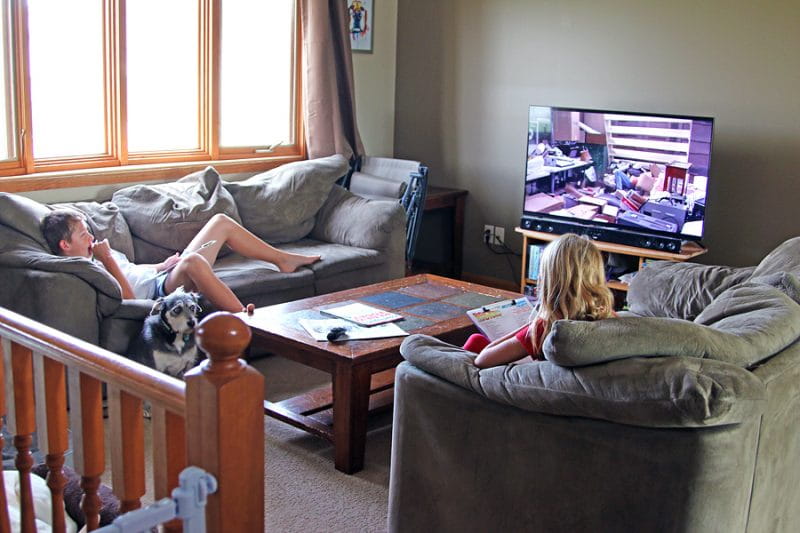 They had a lot of fun finding each of the items. My daughter didn't quite understand all of the words so she marked off things she never actually found and claimed 60 out of 60.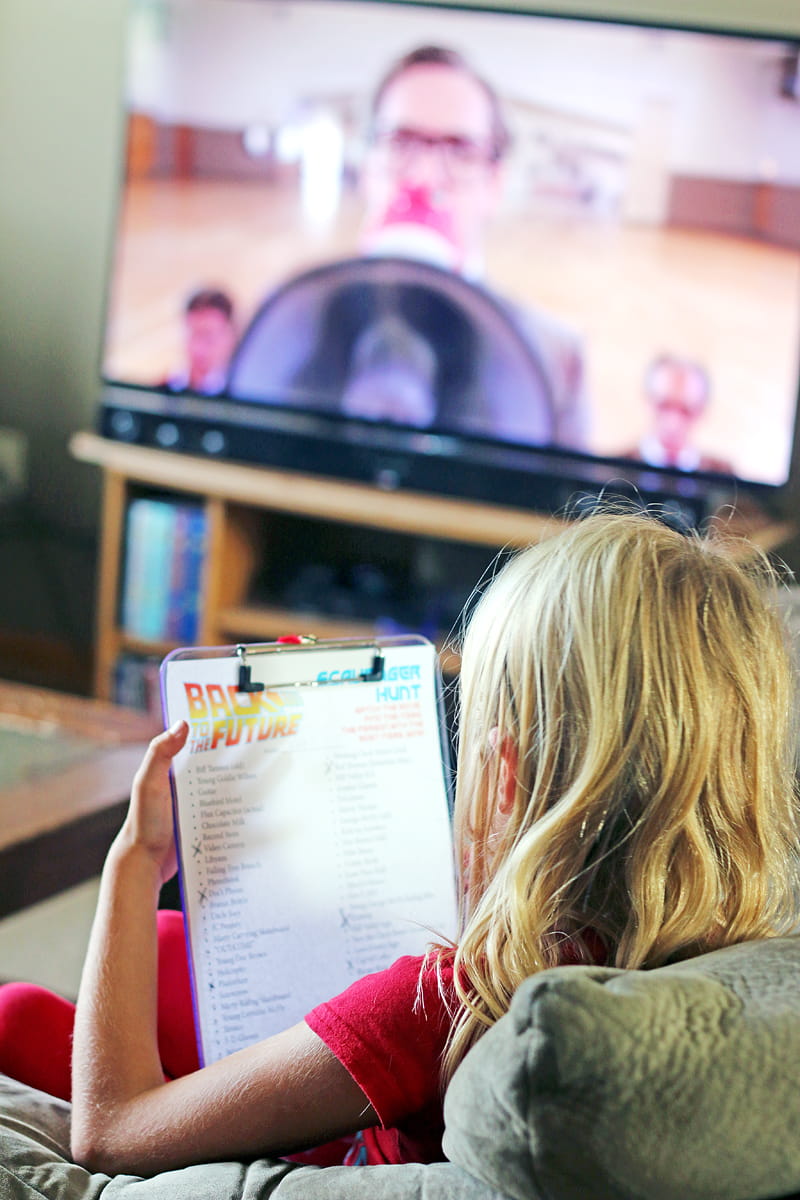 My son found all but 3 of the items on the list. I proclaimed them both winners, although truthfully he was the legitimate winner.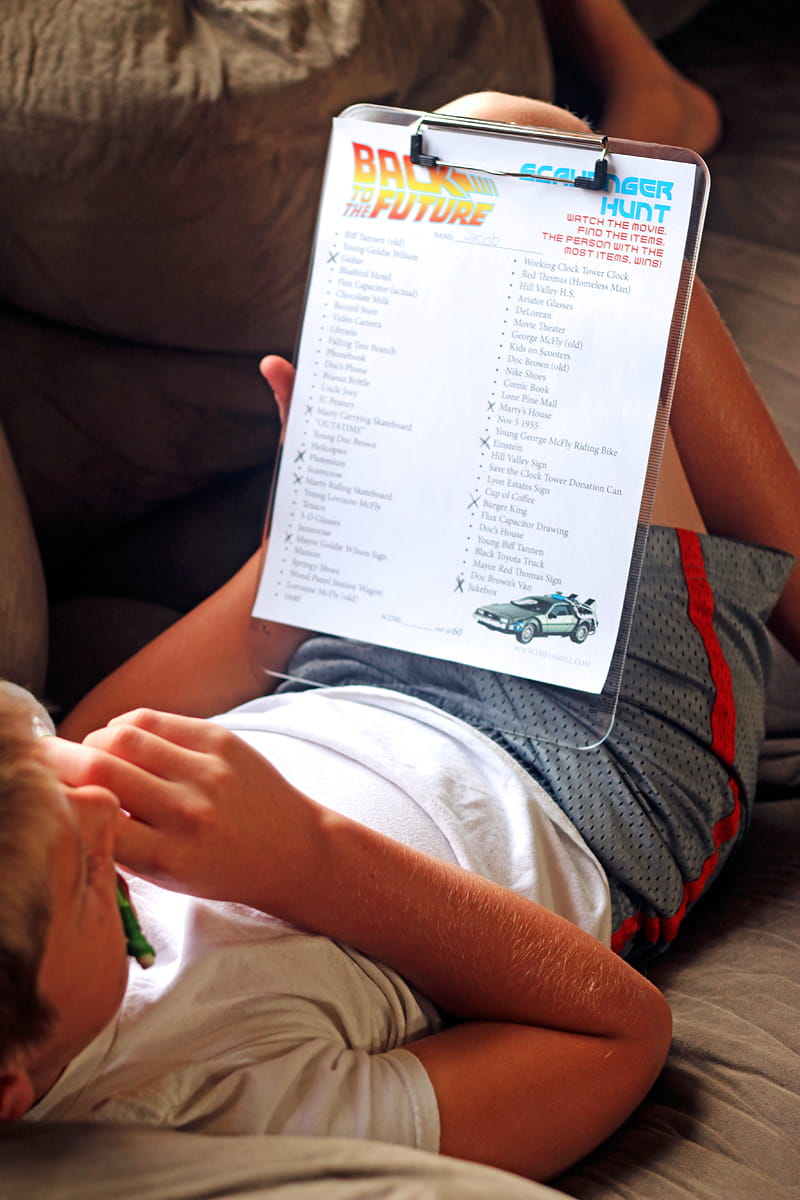 They both loved the movie and the scavenger hunt and we are looking forward to watching the 2nd film later this week. This is especially fitting because in the second film, Marty travels to October 21, 2015 which is right around the corner. It will be fun to see how their version of the future matches how it actually turned out!