Take the 30 day calf challenge! This easy challenge for beginners is a routine where you do calf raises at home for 30 days to improve strength and toning of your lower leg muscles. Can be done along with other workouts or on its own. Free printable!
If this 30 day lower leg challenge seems too easy for you, check out our extreme calf raises exercise challenge.
If you are really into fitness and getting seriously toned and in shape this year, I have a couple of recommendations for you. They are super affordable too.
Rudy Mawer's workout plans (click here and save $10 off $19 with the coupon code REFL3GPNY7C4Y)
Both of these men have great programs for women (and men too) and they do work if you stick with them. Rudy also has a Facebook group and he responds to each and every question.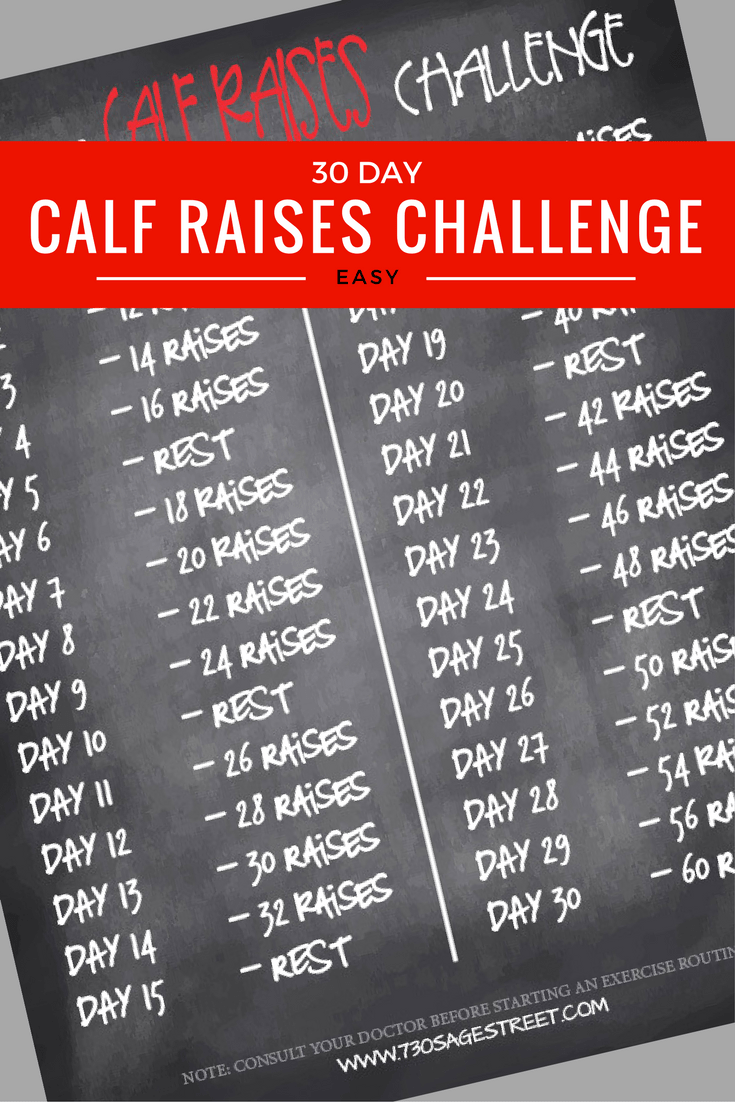 30 Day Calf Challenge – Easy Calf Raises at Home for Beginners
Whether you are looking to tone down, or get bigger calves in 30 days, this 30 day calf challenge should help you achieve your goals. This is an easy program where you do calf raises at home and increase the amount every day for 30 days. You will see an improvement in strength!
Make sure you check out our additional fitness challenges and workout routines:
DOWNLOAD THE PRINTABLE
Grab these easy calf raises at home workout here: 30 day calf exercises.
Make sure you share your 30 day calf raise challenge results with us. You can tag us on social media @730sagestreet and use the hashtag #730fitness.