At the end of the gardening season, you might find yourself with a batch of green tomatoes. While hunting for green tomato recipes, maybe the last thing on your mind, you'll be glad you did. SO what can you do with green tomatoes?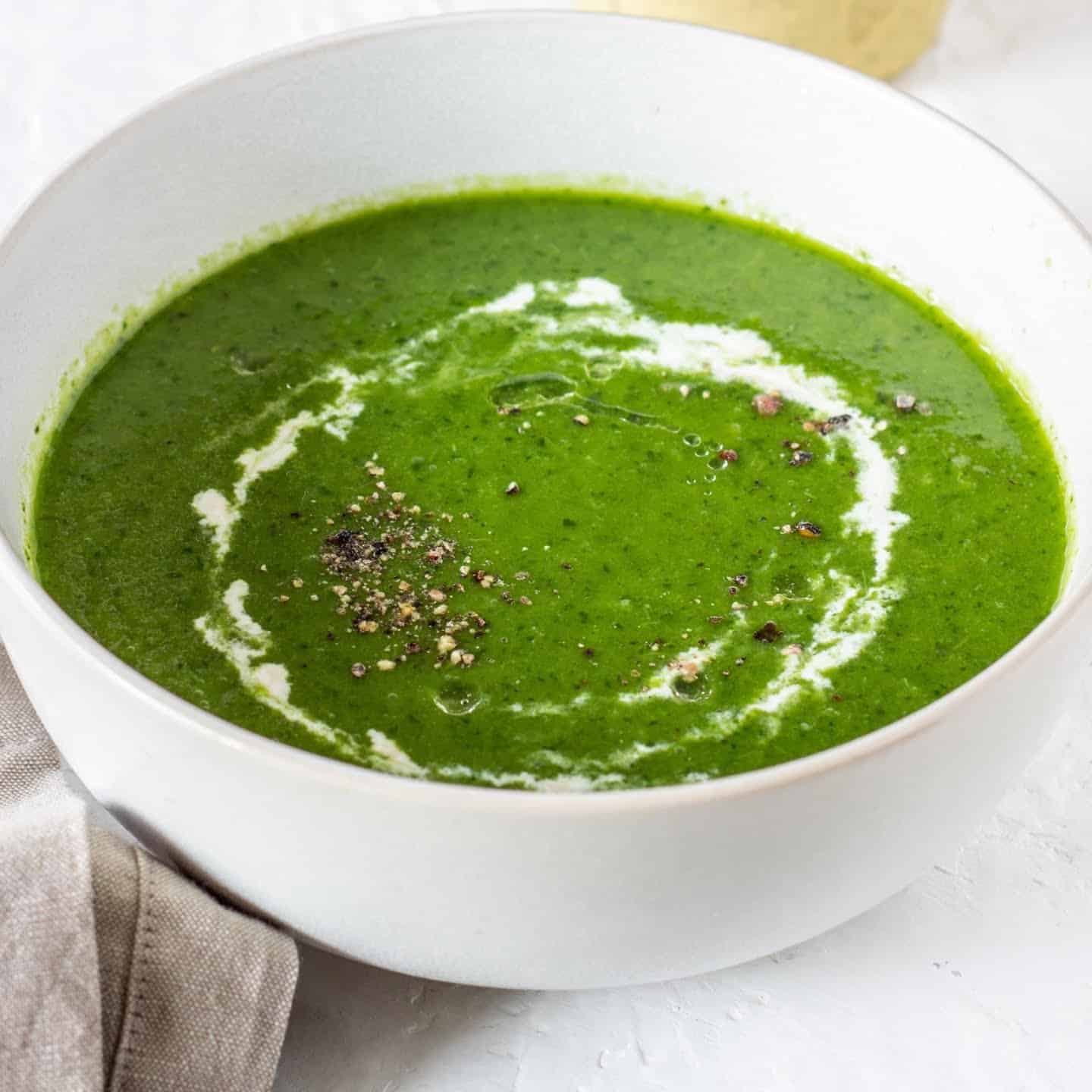 There are plenty of creative and delicious recipes for green tomatoes; from flavorful cakes, pies, roasted green tomatoes to old-fashioned breaded tomatoes.
Green tomatoes make fantastic relishes, casseroles, green tomatoes sauce, and are excellent additions to salads, sandwiches, burgers, meaty meals, and stew recipes, too.
These recipes are so good you'll find yourself harvesting these glorious fruits before they ripen or taking a trip to the farmer's market to stock them up.
🙋 Frequently asked questions
What are green tomatoes?
Green tomatoes are red tomato fruits that haven't ripened on the tree and remain green and hard. They have a strong, zingy flavor and a firm texture. These are the tomatoes that remain on the vine after summer's heat has subsided.
Can I freeze green tomatoes?
Yes! It is feasible to freeze green tomatoes, but doing so restricts how you may use them later on. When the green tomatoes are thawed from the freezer, they will become mushy and slimy.
This is perhaps one of the most obvious ways to use green tomatoes, thanks to their firmness and almost crunchy texture.
The fruit's pleasantly tart and astringent flavor pairs beautifully with the shatteringly crisp coating.
Each bite offers a satisfying crunch without the hassle of deep-frying.
A pie with green tomatoes, why not? It looks like an apple pie, smells like it, and even tastes just like it!
Apple cider vinegar, brown sugar, cinnamon, and other warm spices give the unripe tomatoes fruity notes that mimic the apple pie flavor. No one will ever know this pie is made from green tomatoes.
This green tomato pie recipe uses homemade crust, but feel free to use the ready-made crust for a quick delicious dessert.
While it doesn't get as much recognition as its cousin zucchini bread, this green tomato bread is just as delicious.
The green tomatoes add a wonderful texture to the bread, and the tart, citrusy flavor blends beautifully with the warm spices. The addition of chopped walnuts gives it a nice crunch.
With just one bowl and a handful of ingredients, you're going to love this easy and quick recipe.
Swap the tomatillos for green tomatoes to make this easy green tomato salsa verde recipe.
Roasted green tomatoes, garlic, cilantro, lime juice, onion, and jalapenos combine to create a fresh-tasting tart salsa. Feel free to adjust the spice level to your liking.
Make a big batch to enjoy throughout the week with a bag of tortilla chips, tacos, and other Tex-Mex meals. It also adds a nice flavor to slow cooker chicken.
Make your own green tomato ketchup with this easy recipe. It's sweet, sour with a good amount of tang and a little bit of kick.
The flavor is irresistibly just right - the perfect accompaniment for sandwiches, hot dogs, fries, and anything else that needs zing.
Plus, it has a nice thick-ish consistency you'd want in a condiment.
Look no further than this pickled green tomato recipe for a quick, easy pickle fix. It features green tomato wedges, cloves of garlic, dill seeds, and vinegar.
If you like sweeter pickles, stir in sweeteners like honey, maple syrup, or sugar.
These refreshing, tangy, and crispy pickles add a nice crunch and flavor to any pasta and potato salad.
In this addictive appetizer, tomato slices are mixed into a garlicky, minty batter, then fried until crisp and nicely browned.
They're finished with fresh cilantro and lemon juice for a vibrant touch.
Once you try these tasty bites, you may never make fritters any other way. They're a delicious addition to game nights and parties.
Made with green tomatoes, green & hot peppers, onion, and spices, this delicious, spicy relish marries well with roasted meats, cheese, sandwiches, meat pies, and many other dishes.
The green tomato relish recipe uses the water bath canning method, perfect for beginners.
Win over your fam with this Louisiana classic sandwich. Chewy and soft baguette is pilled high with tart pickled green tomato slices, spicy grilled shrimp, and crisp shredded lettuce.
The combo is set off by the tangy, spicy, and creamy remoulade sauce. It's melt-in-your-mouth good and so easy to throw together.
This recipe is also delicious with fried green tomatoes.
Glossy, sticky, and bursting with flavor, there's nothing not to love about this green tomato chutney recipe.
It comes together with minimal effort and active time- no canning required, just simmering and refrigerating. Double or triple the recipe to enjoy this full of flavor chutney all year round.
It makes a lovely gift, too.
Try something totally out of the box and make this rich, velvety green tomato soup that's sure to impress.
Slow roasted tomatoes alongside onions and garlic are blended with leafy greens, and savory broth then topped with parsley sauce and olive oil- oh-so-smooth, creamy and luscious!
You can add whatever herbs or spice you like to change the flavor.
The mornay sauce and breadcrumb topping take this green tomato gratin to a new level of deliciousness.
It's zesty, super creamy, tasty, and will please just about anyone in the family.
Serve it breakfast, brunch, dinner, or as a snack.
This zesty green tomato marmalade recipe features green tomatoes and the usual of oranges, lemon, and sugar.
The addition of the minced crystallized ginger takes this marmalade to new heights with its sparkle and spicy-sweet flavor!
Looking for an indulgent twist on the traditional BLT? This fun recipe will not disappoint.
Substitute the ripe red tomatoes with the crispy fried green tomatoes and the plain mayo for Cajun aioli.
Prepare the fried green tomatoes ahead of time and reheat them in the oven or toaster for quick assembly.
Don't knock it until you try it! The tart, zingy flavors of green tomatoes and melty, gooey goodness of cheese add a new flavor twist to the muffins that everyone will love.
Serve with a cup of coffee or cold milk for breakfast or brunch.
These yummy muffins also make a delightful afternoon snack or dessert.
If you're looking to switch things a bit, you've got to try this green tomato sandwich. Both unripe and ripe tomatoes collaborate with lettuce, bacon, and sriracha mayo sauce for a simple yet satisfying dish.
It's so damn good; you'll wonder why you never tried this before.
Feel free to cheese it up or swap in your favorite meats.
This fried green tomatoes Caprese stacks recipe is one favorite way to use up green tomatoes. Classic fried green tomatoes are stacked with mozzarella cheese slices and basil leaves.
It's then drizzled with a balsamic glaze over the top to add a beautiful pop of color and flavor. Your entire family is going to devour this.
With a soft creamy interior and crunchy exterior, this green tomato casserole is about to become a family favorite.
Green tomatoes are layered with cheese, onions, and spices - it has all the texture and Southern flavors you crave.
Have it ready on the table for an easy weeknight meal in just an hour.
Try this tasty and hearty chili recipe to make the most of the green tomatoes. The tart flavor of green tomatoes adds an exciting twist to the classic beef chili.
It features juicy ground beef, pinto beans, poblano peppers, jalapenos, and all the seasonings you'd expect in a bowl of chili.
Serve with shredded cheese, a spoonful of sour cream, chopped scallions, or green onions for an extra layer of flavor.
Nothing screams summer like this crowd-pleasing green tomato bourbon crostini. Fried green tomatoes and pulled pork in bourbon sauce make an elegant crostini topping.
It's a perfect starter for dinner parties or when you want to impress someone special.
This is hands down one of the most delicious ways to enjoy fried green tomatoes. I made it once for my family and friends as an appetizer, and everyone asked for the recipe.
The fried tomatoes are topped with a trio of tender crab meat, spicy tartar sauce, and fragrant parsley
Serve this classic Southern treat as an appetizer alongside a creamy dipping sauce at your next party. I guarantee these fried green tomatoes will not disappoint.
Double the recipe and freeze the extras for a quick breakfast or mid-day snack.
Another fantastic way to use up those unripe late-season tomatoes. No one will ever guess there are green tomatoes in this mock raspberry jam. It tastes like the real thing!
This recipe freezes well. Make a big batch and enjoy it beyond tomato season.
Swap out the traditional red tomatoes for an ingenious twist on tomato cake for unripe tomatoes.
You'll be pleasantly surprised by how tasty and moist this green tomato cake is.
Plus, it's vegan!
This is one of the easiest green tomato recipes you can make. And a clever way to get the kids to eat their vegetables.
Everything is mixed in a bowl then fried for a crispy delicious side dish.
Serve alongside grilled meats and hot sauce for a complete meal.