Follow along on my 21 day journey as I complete "The 21 Day Sugar Detox" along with my friend Kelly from A Girl Worth Saving.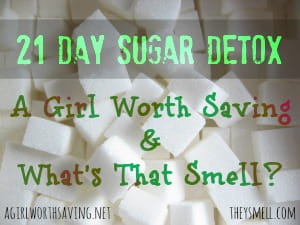 I spent all day in the kitchen yesterday on day 3. I made some cookies from "The 21 Day Sugar Detox" Book, invented my own from that recipe, made bone broth from a chicken carcass and made a shepherd's pie from the book as well.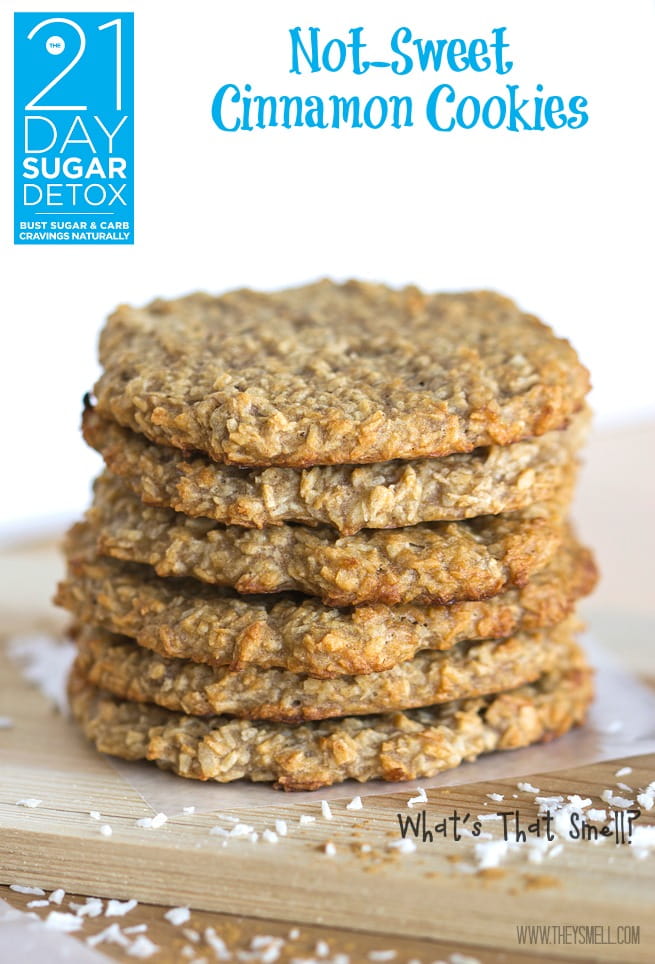 The cookies take some getting used to because your brain has expectations of SWEET, but my son and I both really like them. Abby doesn't like bananas so she didn't care for them.
If you want the recipe, you gotta buy the book, but I did do a modified version here: Sugar Detox Cookie Recipe.
Day 3 wasn't bad. I really was rather wired, which you can tell in the video. The Shepherd's Pie I made from the book was FANTASTIC. I hoped for leftovers, but my husband did not cooperate in that area. He kept eating!
The kids had no idea the mashed cauliflower was not potatoes. I did add some parmesan and sour cream (since I am doing level 2-1/2 😉 I do have some dairy) and it seriously tasted no different than potatoes. We decided not to tell them what it really was.
I had been sharing what I have been eating but I honestly don't remember what I ate yesterday. I know I had a fantastic salad for lunch with olive oil & vinegar homemade dressing, and eggs for breakfast and shepherd's pie for dinner. I also had a couple a lot of the cookies I made.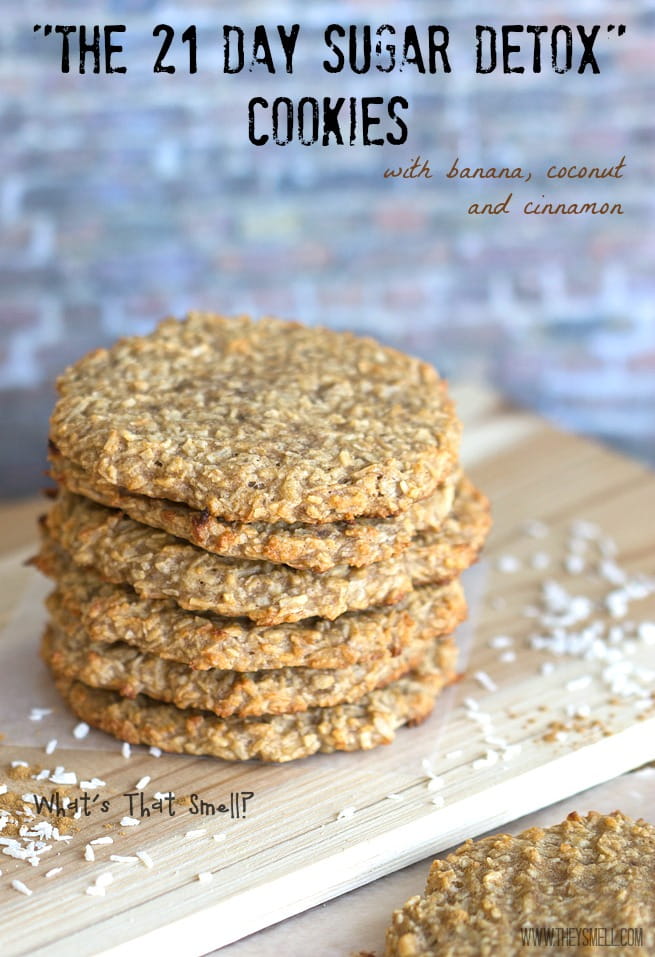 The texture on these is really good. My son thought they were oatmeal cookies. Again, you have to get past the expectation of a cookie being really sweet but the texture does help.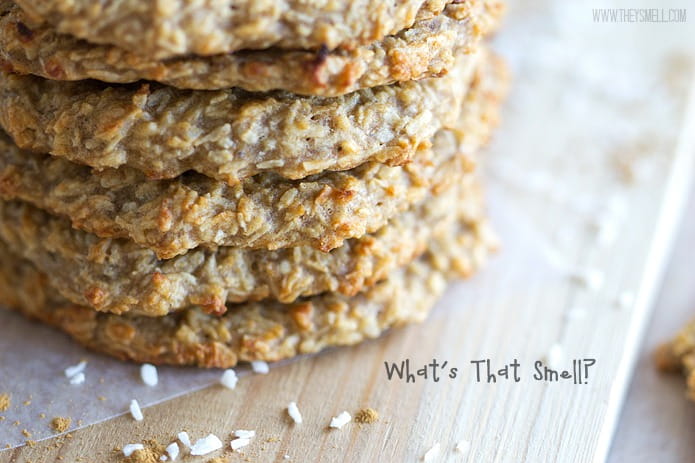 Yum.
I am finding it does require some extra work to follow this plan. The thing is, it really is a final step towards removing processed foods. If I were going to make everything we ate from bread to breakfast cereal, it would still require some dedicated effort in the kitchen. This is helping me realize that it's not really that difficult when you plan ahead.
Is there something you make from scratch that you can buy pre-packaged?
Make sure you check out my version of the Not-Sweet Cinnamon Cookies from "The 21 Day Sugar Detox" book.