I am SO SORE from the last 2 days. I've been hobbling around because I can feel every muscle in my body screaming at me. It's that good kind of hurt though where you know that it is leading to great things.
The workout today was Pilates Fix Extreme. This workout pretty much required a resistance band to get the full effect. I have one but it seemed much too hard so I had to do the exercises without a band until I can get an easier one. The kit I bought did not come with a band. On the DVD, they do all of the exercises with a single band, I could do some but not all. I'll report back on which band works best for me once I try some different ones.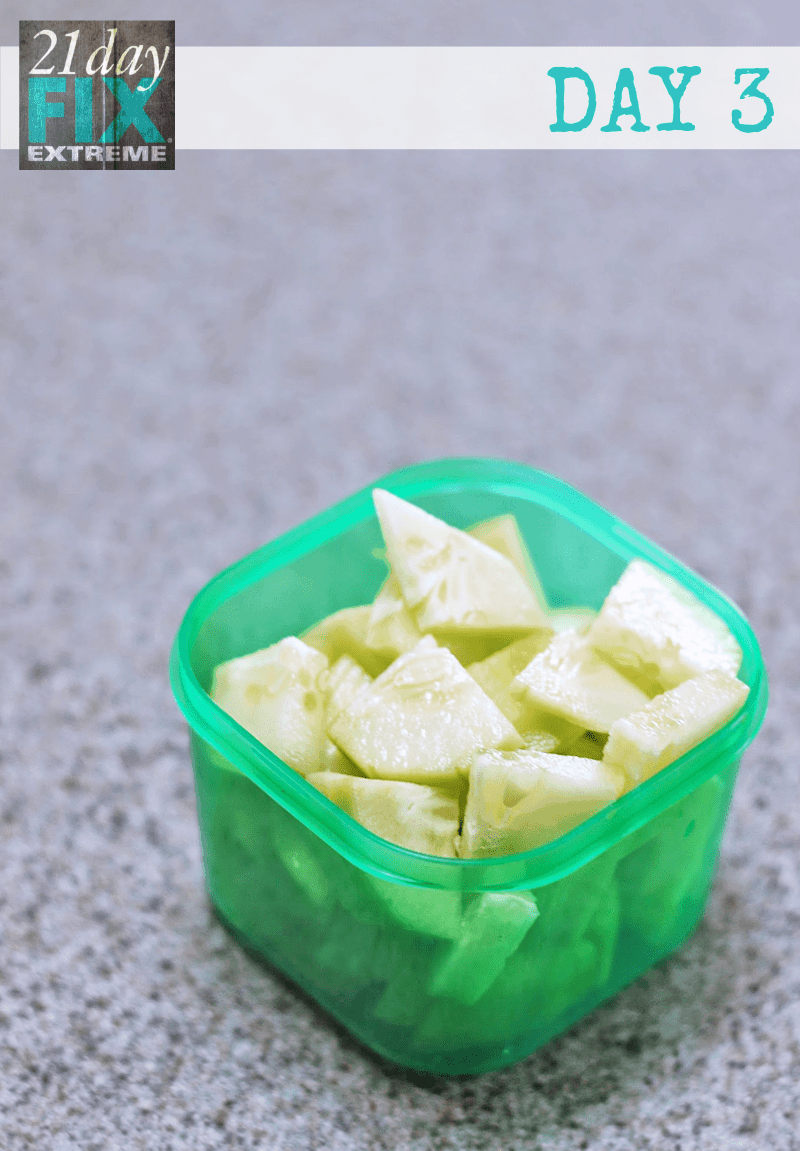 Below was my 21 Day Fix EXTREME Day 3 menu:
Meal 1:
Meal 2:
Meal 3:
Larabar (.5 purple, .5 orange)
Meal 4:
Vega protein shake with water (1 red)
Larabar (.5 purple, .5 orange)
Meal 5:
Salad (1 green, 1 tsp)
Italian sausage (1 red)
Butternut squash lasagna (3 yellow, 1 green, 1 blue, 2 tsp)
Today I knew would be tricky. We drive an hour for karate at Self Defense Studio and are essentially gone 2/3 of the day with that and doing our grocery shopping. I didn't plan ahead enough and we've had terrible weather so I had to resort to the Larabars. Also, it was Valentine's Day and I decided to "put life into living" as Vinnie Tortorich says. But I stuck with my portions and tried to keep it balanced.
Totals:
Allowed 4 green, ate 2 green.
Allowed 3 purple, ate 2 purple.
Allowed 4 red, ate 2 red.
Allowed 3 yellow, ate 3 yellow.
Allowed 1 blue, ate 1 blue.
Allowed 1 orange, ate 1 orange.
Allowed 4 tsp, ate 3 tsp.

To learn more and to purchase the 21 Day Fix Extreme you can visit Beachbody: 21 Day Fix Extreme or purchase through Amazon: 21 Day Fix Extreme.
If the 21 Day Fix EXTREME  seems a bit too extreme for you right now, you can purchase the original 21 Day Fix from Beachbody or at Amazon.com.