Last year I created a really cute 2018 printable calendar, and apparently a lot of people liked it because I had requests for a 2019 version. So, I'm not going to babble on about it, I'm just going to direct you to the link below to grab my 2019 printable calendar.
It's the same design as 2018, just edited to reflect the new year.
Let me know if you like it!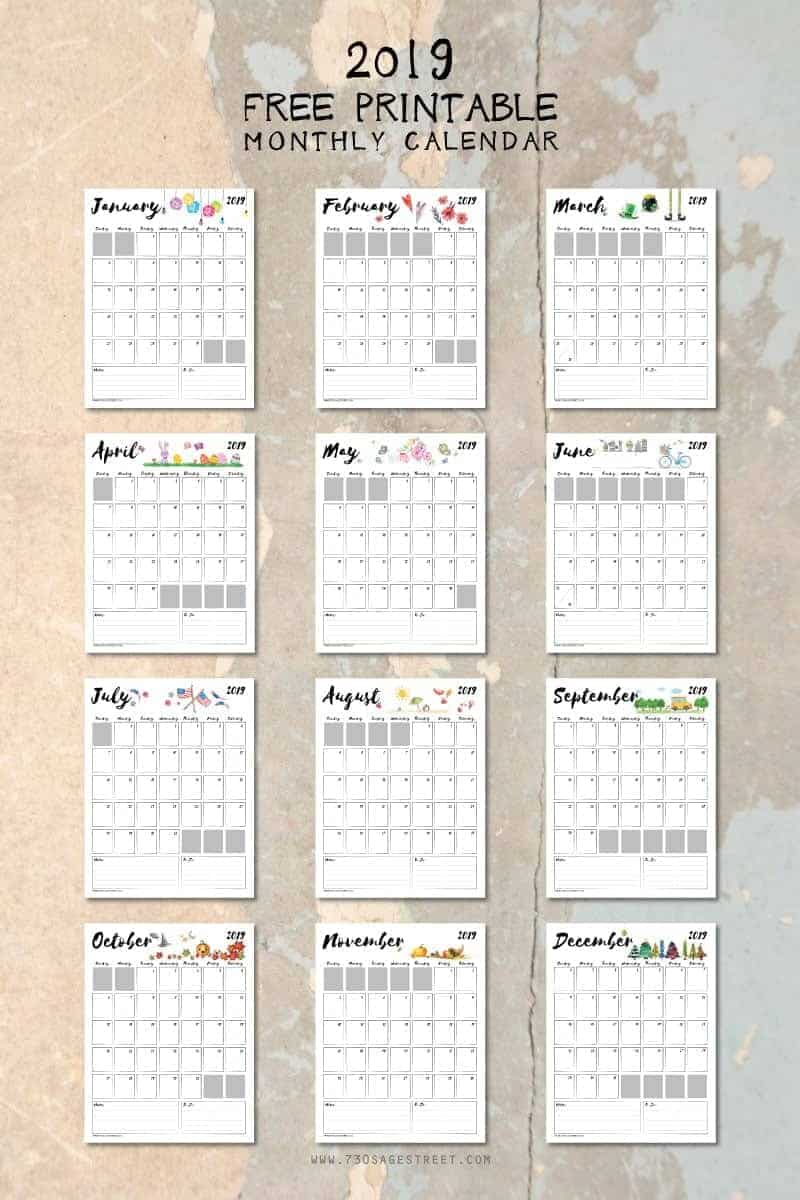 Download now: 2019 Printable Calendar – Free Printable Monthly Calendar
This calendar is set to print out on regular sized paper. I'd recommend card stock if you plan to use it daily, that way it holds up. Card stock can run through a printer just like regular paper.