I joke to my husband constantly that I never, ever want another vehicle. I want to drive my 2005 min-van until the sides fall off and I have to push it. Most days I'm dead serious.
I like my van.
It's familiar.
It seats 7.
It's reliable.
It's all dinged up and the carpets are stained.
It's comfortable and it's mine.
Then. Then, I get a look at something that just might change my mind about replacing that van. Because…well. It's a minivan and I am WAY too cool to drive one. And, the 2014 Mitsubishi Outlander looks and sounds awesome!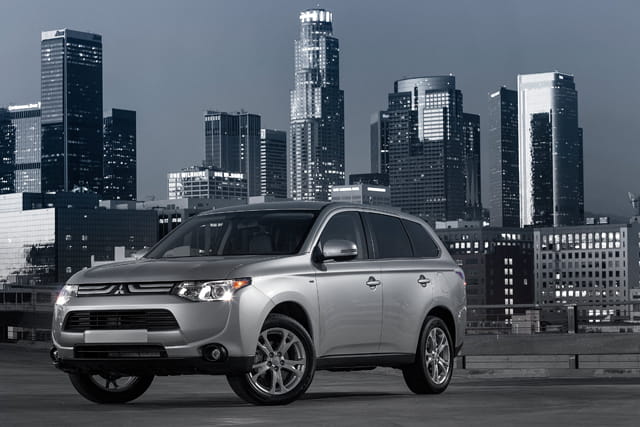 The all-new 2014 Outlander from Mitsubishi was revealed in November at the 2012 Los Angeles Auto Show along with the 2013 Outlander Sport Limited Edition.
Let me tell you why the 2014 Mitsubishi Outlander might very well be my next new vehicle – why it is perfect for a mom with an active family, especially one who thinks a minivan might be cramping her style.
It is considered a "crossover" which is built on a car platform but has the features of an SUV, they call it a CUV – IE: not a minivan
Superior fuel economy – driving kids back and forth to sports activities uses a lot of gas, the money savings of the 2014 Outlander will help me save on gas…so I have extra money so I can hire a maid. Or maybe a nanny.
Advanced comfort and technology – the 2014 Outlander has more bells and whistles than my home entertainment system. This is perfect for waiting in the car during football or baseball practice.
It seats 7 – my sister lives next door and my parents just moved in across town so having a large capacity is important. Wait. Maybe I would prefer a 2-seater…
On top of all that, and most importantly, the Outlander advanced safety systems were designed to keep me and my family as safe as possible with increased structural strength and tools designed to help me make smart driving decisions.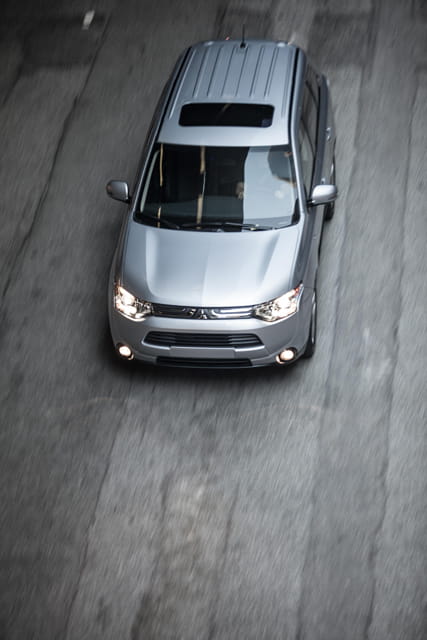 I hope it comes in red. Bright Cherry red. The 2014 Mitsubishi Outlander deserves to be red, and I decided a long time ago (ok, well just a few minutes ago) that I want my non-momish looking CUV to be flashy and bright and stand out from the crowd.
A few more of my favorite features:
The 2014 Mitsubishi Outlander looks great, has all the features I want including great gas mileage and superior safety features and can accommodate my family, my extended family, or anything we choose to lug around.
This CUV is a serious contender for my next vehicle.
What do you drive? Would you consider replacing your current ride with the 2014 Mitsubishi Outlander? What color would yours be?
For more information about the Mitsubishi Outlander check out – 2014 Mitsubishi Outlander At-A-Glance.
Note: I was provided a thank-you gift in exchange for sharing the release of the new 2014 Mitsubishi Outlander. Opinions expressed are my own.
Join our newsletter!
Subscribe to get updates and great stuff via email including subscriber-only goodies like free printables and giveaways.