Got a bunch of roma tomatoes ripening on your kitchen counter and wondering what to do with them? Wonder no more. This list of amazing roma tomato recipes will help you turn those glorious, richly flavorful beauties into something wholesome and delicious.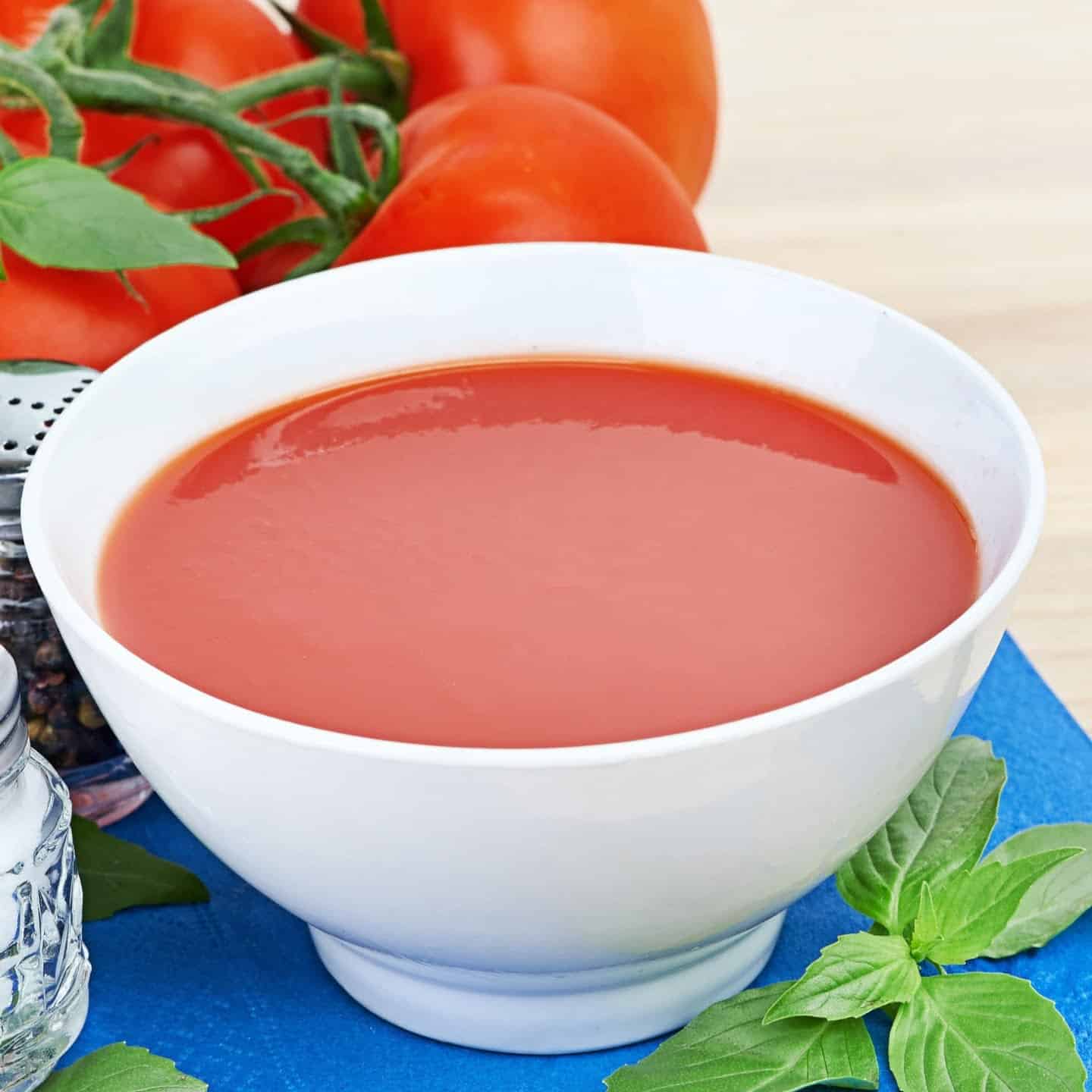 From hearty bowls of soup to delicious baked snacks, beautiful salads, fragrant pastas, these recipes will show you that roma tomatoes aren't just great for making tomato paste and tomato sauce.
You can even serve roasted tomatoes as a side dish to your roasted meats or topping for your pizza, burgers, and pies.
There's so much you can do with these plum tomatoes. If you are looking for more vegetables recipe ideas check out my best spaghetti squash recipes.
Frequently Asked Questions
How do you preserve Roma tomatoes?
Freeze whole or sliced tomatoes, as desired. Spoon the chopped tomatoes into freezer containers or bags with a 1-inch headspace. Seal and label the container or bag. The tomatoes will keep for up to 10 months if frozen in this manner.
Can Roma tomatoes be canned?
Absolutely! Roma tomatoes are best for canning. Keep in mind that the tomatoes must be free of flaws.
Here are our best roma tomato recipes that will show you even more ways to use them.
Sneak veggies into lunch boxes and snacks with these delicious garden fritters. It's a great recipe to use up the summer vegetables that have been lying around your kitchen counter.
These fritters are packed with fresh roma tomatoes, zucchini, peppers, herbs, and feta cheese, then shallow fried to crispy, golden-brown perfection.
Even the pickiest family members will enjoy these appetizers!

Looking for more tomato recipes? Check out my collection of best delicious recipes with green tomatoes.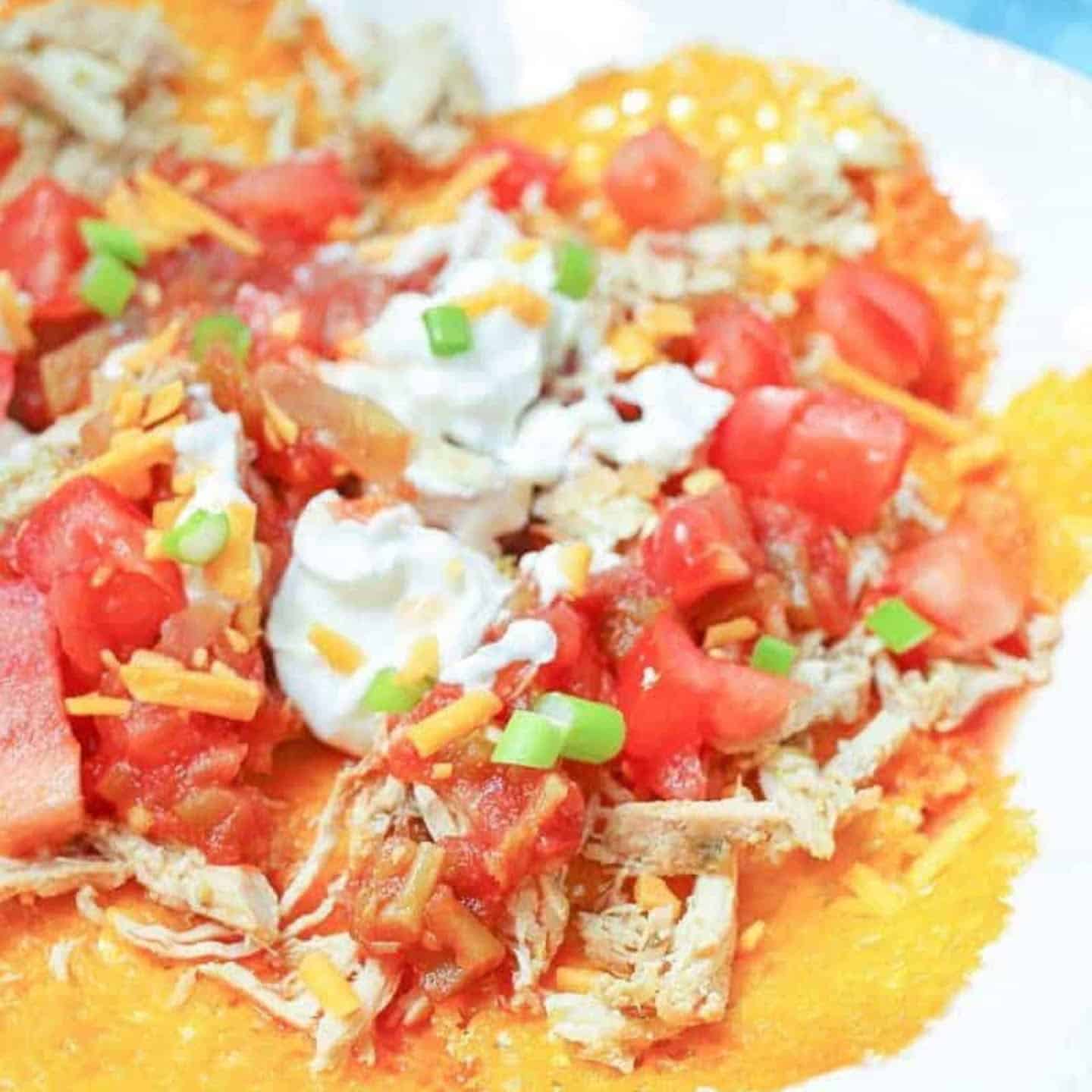 This nachos recipe with cheddar cheese crisps is always a family favorite. Slow-cooked chicken in salsa verde, sour cream, tomatoes, green onions, and cheese, you're assured nothing but pure deliciousness.
Add your favorite toppings for extra flavor and texture.
This amazingly tasty recipe makes a perfect appetizer for any party. It also offers a delicious spin on breakfast.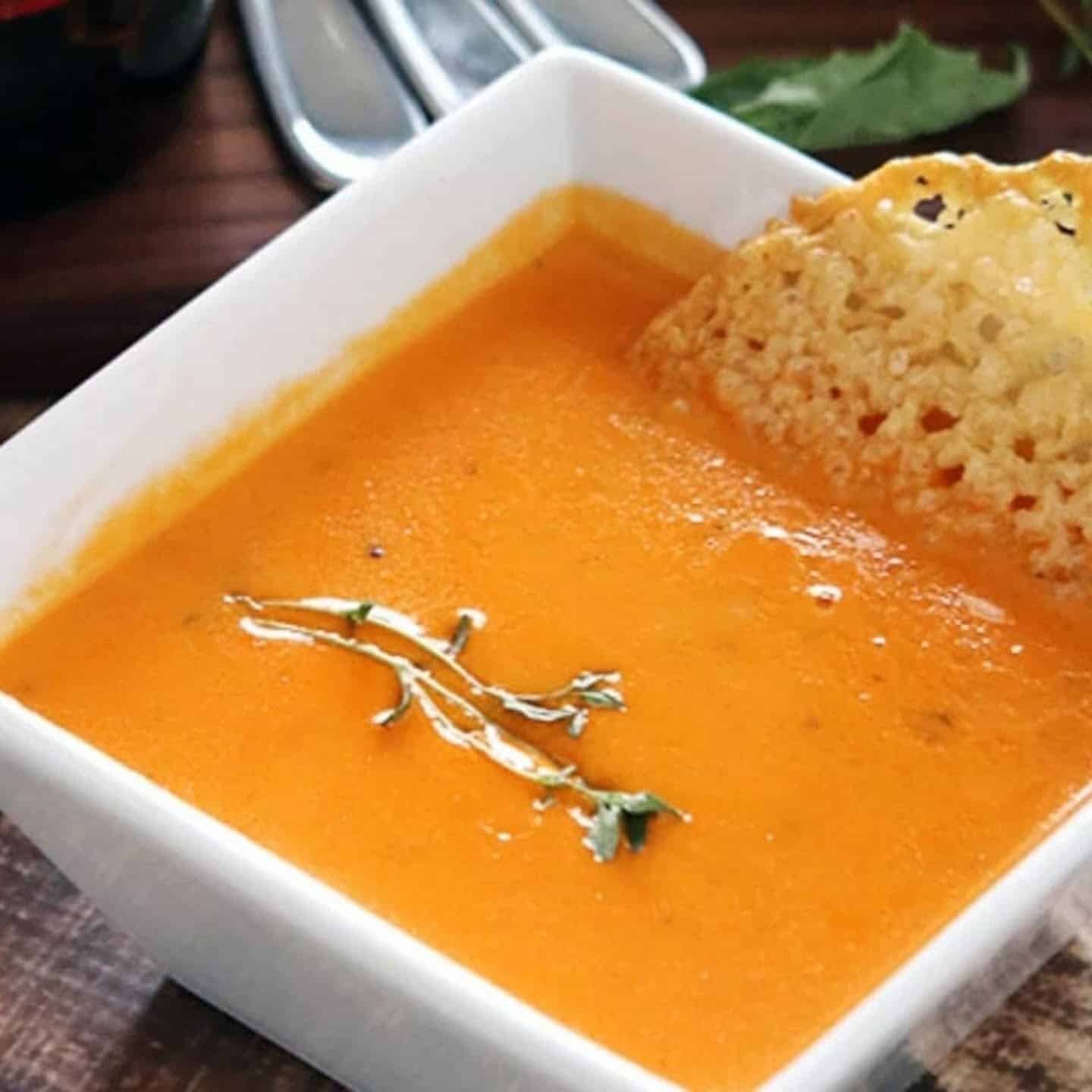 Grab those ripe plum tomatoes and make yourself some keto tomato soup this weekend. It's deliciously cheesy, healthy, ultra comforting, and comes together with minimal ingredients. You won't regret it.
Chicken stock and heavy cream make this soup ultra-rich and luxurious.
Parmesan crisps add another flavorful element to the soup that's sure to please.
Add slices of roma tomatoes brushed with olive oil on a baking sheet. Season with salt, black pepper, and garlic, then top with breadcrumbs and parmesan cheese.
Toss the baking sheet in the preheated oven and bake until nice and crunchy.
Finish it off with fresh parsley and enjoy!
The combination of cheeseburger and pizza flavors simply can't be beat. The result is a meaty, cheesy, slightly spicy, super flavorful goodness. Your whole fam will devour.
With the prebaked crust, you can whip up this yummy recipe in just 30 minutes! A fantastic recipe if you're hosting a brunch party or trying to spice up your pizza night.
Serve alongside marinara or tomato sauce for a plush pillow or saucy perfection.
If you're a true salsa lover, this fresh yummy pico de gallo recipe is a must-try. It tastes as good as it looks and is ready in a flash.
The recipe combines roma tomatoes, red onion, jalapeno, cilantro, lemon, and lime juice. But you can easily customize it to your preference.
You can bulk it up with peaches, bell peppers, mango, or even cucumber.
Perfectly seasoned shrimp and pasta tossed in spicy Cajun sauce then topped with Parmigiano Reggiano cheese- what more could you ask for?
This is my family favorite, and I bet it's going to be a regular in your weekly rotation too!
This recipe works with canned tomatoes, too.
This thick, full of flavor tomato soup recipe uses simple ingredients and is incredibly easy to make.
Fresh tomatoes, garlic, and seasoning are slow-simmered in tomato juice, white wine, and broth, then blended with cheese, fresh basil, and heavy cream to create a smooth, creamy and delicious, not to mention comforting soup.
This tomato basil soup is a serious winner.
Making roasted roma tomatoes couldn't get any easier. Tomatoes, olive oil, salt, black pepper, and a baking sheet are all you need to whip up this roast tomatoes recipe.
But feel free to add any desired seasonings. The slow roast creates an intense, concentrated flavor with a pleasantly chewy texture.
These tomatoes are a perfect topping for pizza and chicken burgers or as a side with grilled steak, roast, or baked chicken. Loaded them in sandwiches and salads, or just eat them straight from the oven!
Juicy, flavorful, melt-in-your-mouth tender, these Mexican meatballs are irresistibly good. They are pan-seared to golden brown perfection, finished in the oven then tossed in smoky chipotle tomato sauce.
Garnish with fresh thyme or any fresh herbs you have on hand.
Serve with garlic parmesan bread, and you've got a complete meal in just 40 minutes!
There's nothing better than homemade tomato sauce made from fresh roma tomatoes. Oven roasting the tomatoes with a splash of extra virgin olive oil before adding them to an immersion blender or food processor intensifies the sauce's flavor.
The result is a vibrant, flavorful, fresh-and-bright-tasting roma tomato sauce. It's time to say goodbye to those store-bought bottles.
You can still make this sauce with canned roma tomatoes.
Take your summer tomatoes to the next level by making this kid-friendly stuffed chicken caprese. It's a unique twist on the classic caprese salad, using stuffed chicken.
Roma tomatoes and mozzarella cheese are thinly sliced into the chicken breasts, drizzled with olive oil, lemon juice, and Italian seasoning, then baked to perfection. It's so yummy; you'll devour every bite.
Sprinkle fresh basil or fresh oregano salt for a nice finishing touch.
This cucumber avocado salad is super simple. It uses a few everyday ingredients and only takes 10 minutes. But it does not skimp on texture, and flavor-it's got freshness, richness, and tang.
You're going to love it!
It pairs perfectly well with grilled chicken, fish, and pretty much anything else.
This is one of my go-to sandwich recipes to impress my guests. It's hearty, cheesy and the flavor combo is spot on delicious! The basil pesto is the magical flavor booster that takes this sandwich over the top.
Add the ooey-gooey mozzarella, smoky Italian-style grilled chicken, and fresh roma tomatoes, and you have a mouthwatering treat on your hands.
Serve it with salad or a warm bowl of soup for a satisfying, easy weeknight dinner.
You'll never make a more crave-worthy cheese and tomato pie like this beauty right here. It's outrageously delicious, amazingly rich, and ultra cheesy.
The best part is that it comes together in under an hour, thanks to the premade pie crust.
Cherry tomatoes also work great in this recipe if you have them on hand.
Wow your family with this copycat Olive Garden salad dressing. It's fresh, zesty, crunchy, and full of classic Italian flavors.
Sprinkle some parmesan cheese on top, and you'll be in salad heaven. I guarantee this recipe will be a hit with the entire family!
This salad finds good company with any pasta dish or roasted meats like chicken, fish, shrimp.
This easy yet elegant recipe offers an exciting twist on the traditional bruschetta. Toasted bread is traded for a perfectly juicy, tender grilled chicken breast.
It's then topped with a gorgeously medley of fresh garlic, tomatoes, basil, olive oil, balsamic vinegar, salt, and pepper. You can add cayenne pepper for some heat if desired.
Pair it with salad for a great midweek meal.
Blended roma tomatoes, tomato paste, sautéed chopped garlic & onions, and herbs team up to make this straightforward and rich marinara sauce. A dash of red pepper flakes adds a spicy kick to the sauce, but it's totally optional.
Make a big batch and use it for dinner throughout the week. Or freeze in freezer bags or air-tight containers for later use.
Serve with your favorite pasta dish or as a dip for garlic bread, breadsticks, and all your favorite appetizers.
Make this fast, simple, yet utterly delicious chicken pasta recipe with a rich buttery, lemony roma tomato sauce for an easy weeknight dinner.
The umami-rich Parmigiano Reggiano adds a depth of flavor that will have everyone licking their plates clean.
It's sure to become part of your weeknight rotation.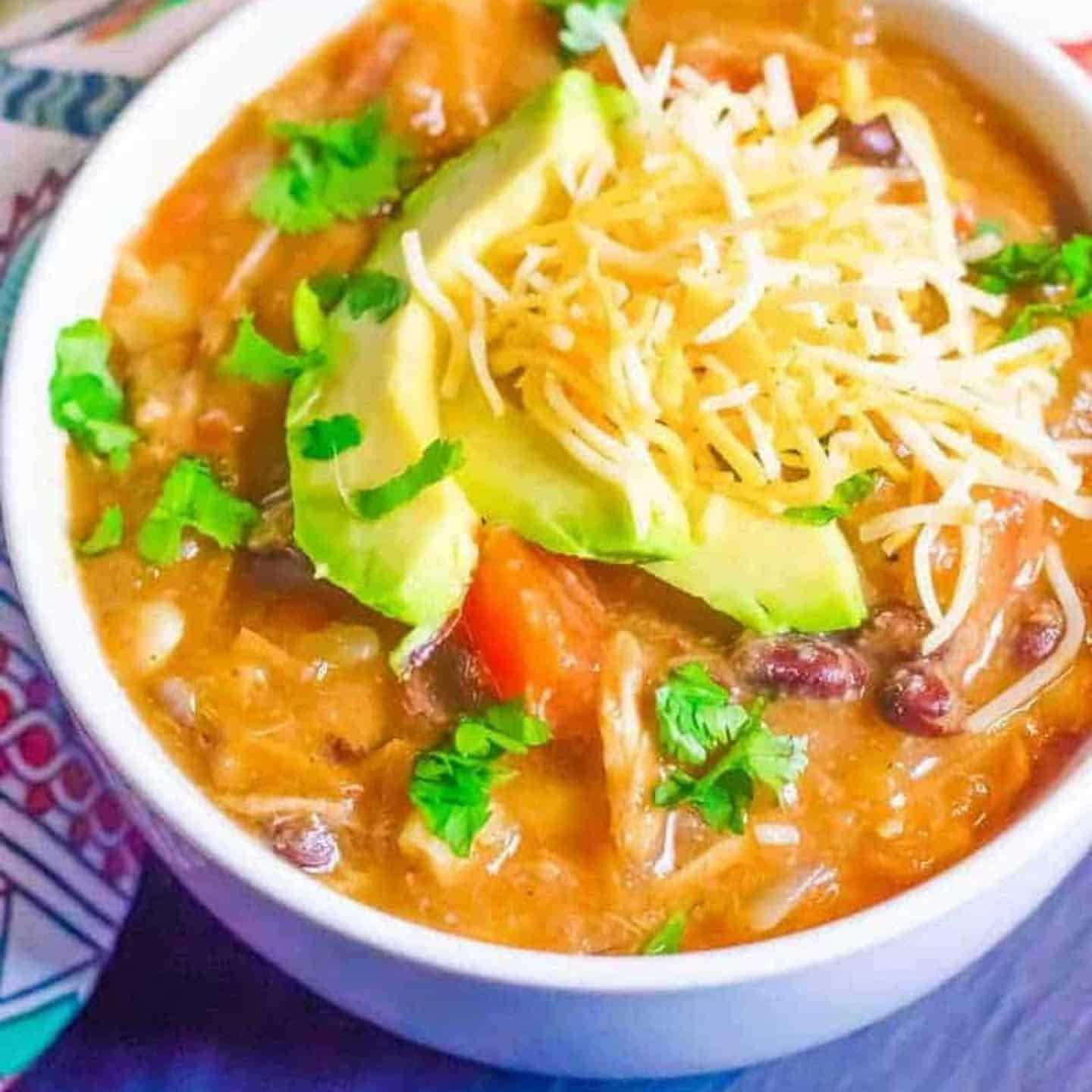 20. Instant Pot Enchilada Soup
This crowd-pleasing, easy-to-make soup has everything you love about enchiladas. It's loaded with shredded turkey, black beans, and corn for a hearty bowl of soup.
The meal prep takes about 10 minutes, and instant pot breaks it all down in just 8 minutes.
Because of its simplicity and flavor, you'll find yourself making this more than once in those cold fall and winter months.