As the 2021 Christmas holiday season draws near, we once more find ourselves tasked with the usual holiday traditions. And very few of those are more important than the Christmas trees. While the food is crucial and the gifts are exciting, neither of those things is a large tower that'll be stuck in your living room for a few weeks. And so, whether it's because you're having guests over or the family needs a shot of Christmas spirit after what has been an undoubtedly trying year, our choice of Christmas trees is absolutely important. These Christmas tree ideas for 2021 will lift everyone's Christmas spirit!
That being said, it's never been easy to pick Christmas tree ideas from the massive collection of Christmas tree styles and the even more seemingly infinite collection of ornaments, string lights and wrapping paper, tree topper items, and other myriad holiday decorations. So, I've decided to put together this handy guide with some Christmas tree decor ideas that are a surefire hit, irrespective of country or budget.
17 Best Christmas Tree Ideas

White is one of the staple Christmas colors and top Christmas tree ideas, but it has long been a rarity to see all-white Christmas trees in homes. This is quite a shame, as anyone who has seen a well done white Christmas tree will freely attest. Not only is it a nice, bright look and easy to fit into a theme you may have in mind, but every single light, topper, and ornament will pop out that much more against the white tree. It's a surefire way to impress. If you want to go all-in on the color, I would suggest silver ornaments and a silver topper as well as monochrome lights. This may be a bit more understated than you're sued to, but the effect is amazing, especially in low light. So go ahead and try a white tree this season.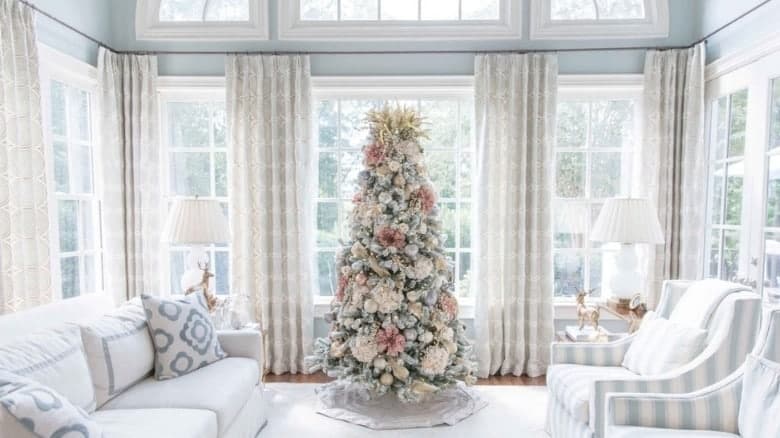 If your home décor is already mostly white, or you just want something very, very chic that will go well with floral ornaments, Rose Gold may be just the theme you're looking for and one of my personal favorite Christmas tree ideas. Now, I'm not talking about an actual pink tree, of course. I'm only referring to the theme you can use. If you have a regular tree, or preferably a flocked one, then you can take advantage of this fantastic color mix. Simply get some gold ball ornaments and ribbons, and finish off the look with a sprinkling of pink or pale purple floral ornaments. Arranged properly, the combination is sure to impress. A tree-topper might not be necessary, as the focal point for this arrangement is everything!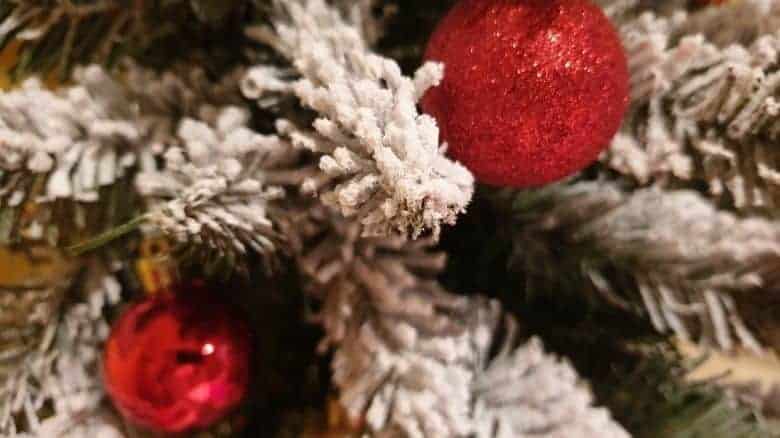 If you're looking for a more traditional feel and are a big fan of the White, Red, and Green Christmas tree aesthetic, these Christmas trees are perfect for you! A standard green or flocked base tree with red and white Christmas tree decorations, finished off with some pine cones, fig ornaments, and a star to top it off, your arrangement will harken back to classic trees, while still looking good and modern. Ribbons and faux white fur are also good Christmas tree decorating ideas for this color palette. Nothing is more liable to fill your living room with Christmas cheer for minimal effort.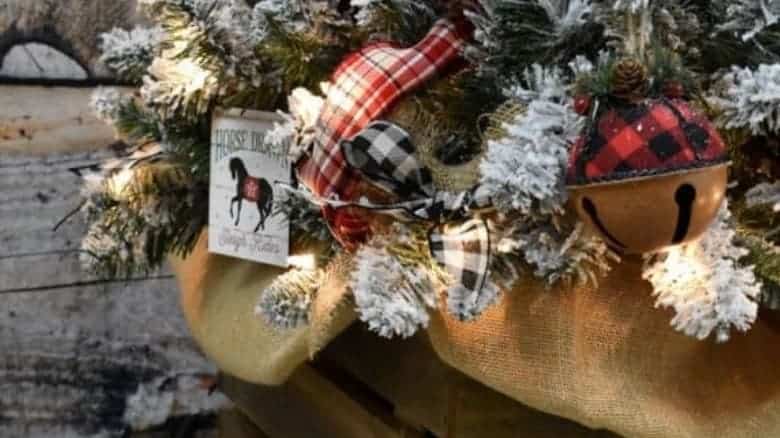 Now, while this may be a niche choice, a farmhouse tree is an amazing addition to many spaces. Coming in with a more rustic feel than most, farmhouse tree decor is perfect for living room decoration in the countryside or rural style houses and areas. If you have the ideal space, you might be surprised by what this tree can do for you. The hallmarks are a woody feel to the ornaments, some plaid and rough materials tastefully added in, and farm or country-themed additions wherever they can fit in. This is one of the more bold decoration ideas, but Christmas trees are an open medium, so don't knock it till you try it.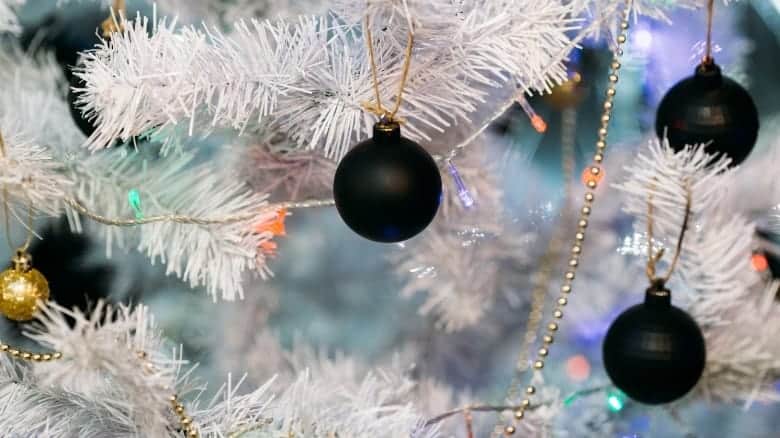 If there are two colors that will never go out of style or be out of season, it's black and white. Well, if you consider them colors. While you may not see them together as a Christmas combination, they certainly reign supreme in the department of ultra-modern looks. Beyond this, however, they give a clean and appreciable look to any tree. I would recommend this for your dark green trees or as a spin on the white tree.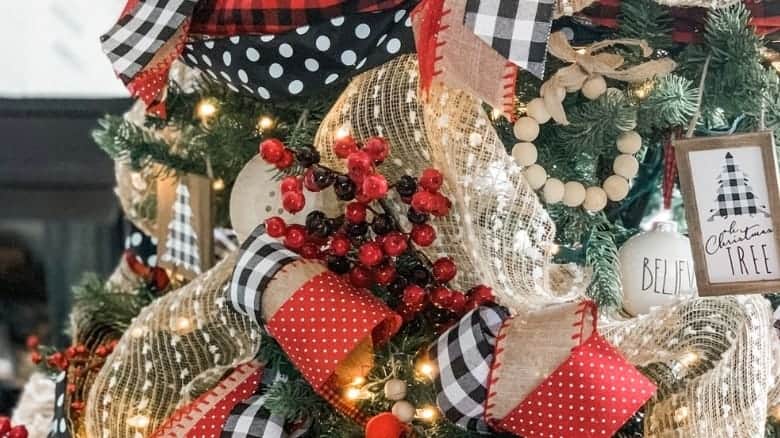 Here's the entry for those of us that like to put in a lot of effort around the holidays. This mix of ribbons, plaid material, burlap, and as many assorted ornaments as could possibly fit on one faux plant. Done right, this won't be as overbearing as it may sound on paper. Rather, the overall effect is closer to a farmhouse tree with a more city-style feel. It's a peculiar one, but it works well. That being said, it takes considerably more effort to pull off than some others on this list. Looks great on a traditional tall tree.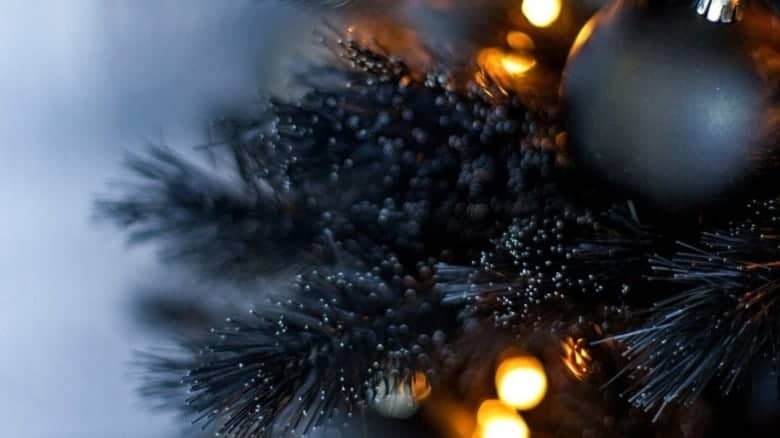 When it comes to colors, black is king. This specific entry is ideas for getting a black tree with a modern look. The key here is keeping it simple, with simple neutral colors. This means metallic ornaments will work best for this tree. Selecting ornaments that show a winter theme will keep the arrangement simple and modern while still feeling fun and on topic. This is also a great choice for an office tree. It doesn't look out of place in a professional setting as long as you go easy on the holiday decorations. A simple tree skirt might also be a nice touch on the base. As an extra tip, go with white lights that have dark or black wiring. This will give the best lighting effect for the color possible.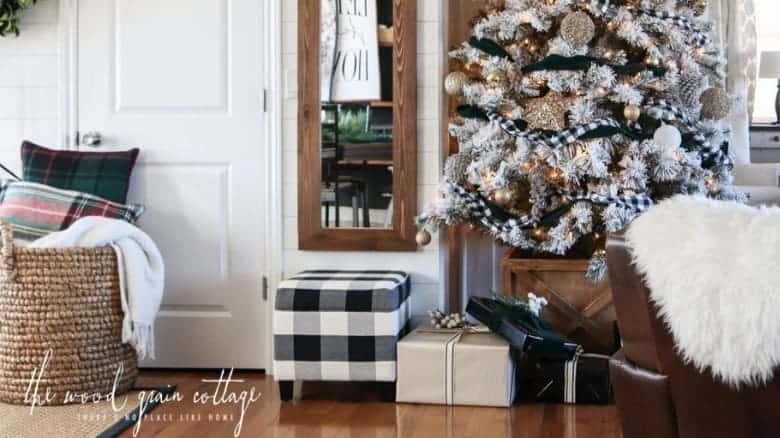 As far as capturing the essence of winter goes, you can't beat a good flocked tree. The impracticality of trying to keep actual snow on a tree at room temperature aside, this tree has many advantages. Apart from being versatile when decorated with a plan in mind (as you'll notice from some other entries), it also looks good plain. Don't let that stop you from going all out on it, though!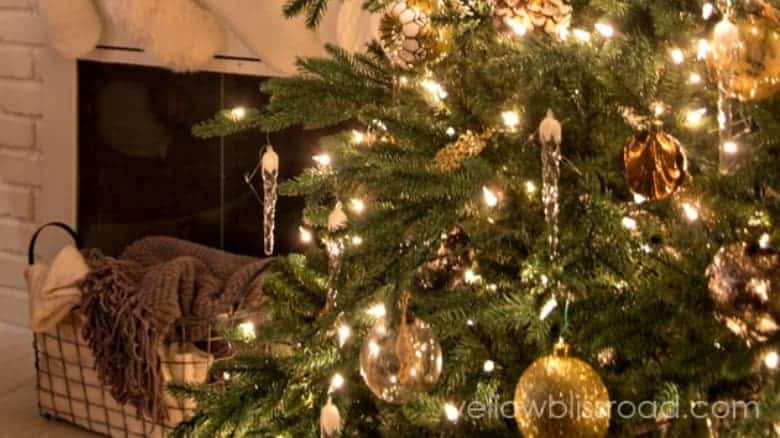 A fusion of worn, weathered material and clean, vibrant new designs, rustic glam is another option open to anyone willing to experiment. Finding the right balance isn't easy, but it's well worth the appeal if you can. Works best in a themed area or room as opposed to solo, but still a good pick either way.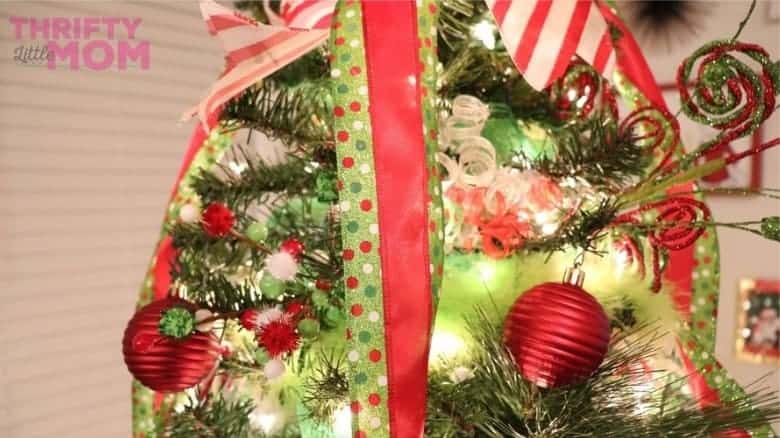 As a classic of Christmas, the Grinch has inspired everything from cookies to turkeys to Christmas ties and socks. And luckily for the fun at heart amongst us, trees are no exception. With a little effort and the right ornaments and accessories, you can style your tree in a way that pays homage to this iconic Christmas antihero. Light green faux fur will be your most convincing ally, as well as an adherence to the (already very Christmas friendly) color scheme.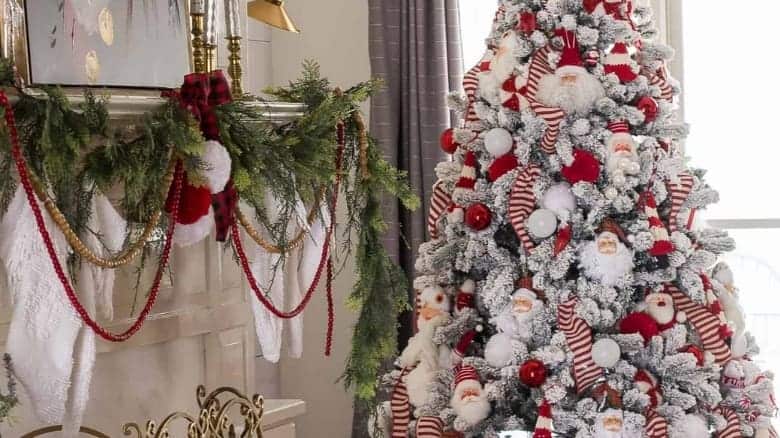 One novel idea is to theme your tree around a character. In this case, Santa, the iconic gift-giving jolly old man. A Red and White Santa tree skirt and themed accessories are an easy way to cinch this look.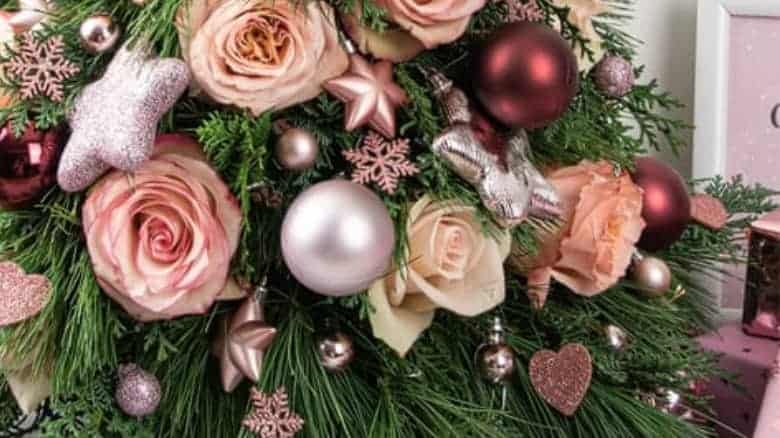 Sometimes, you may not have space for a full-sized tree. Or maybe you just want something a little cutesy. Either way, having a small tree may just be for you. Decorated like a regular tree, small trees can save you space, time, and effort on Christmas decor and look good doing it.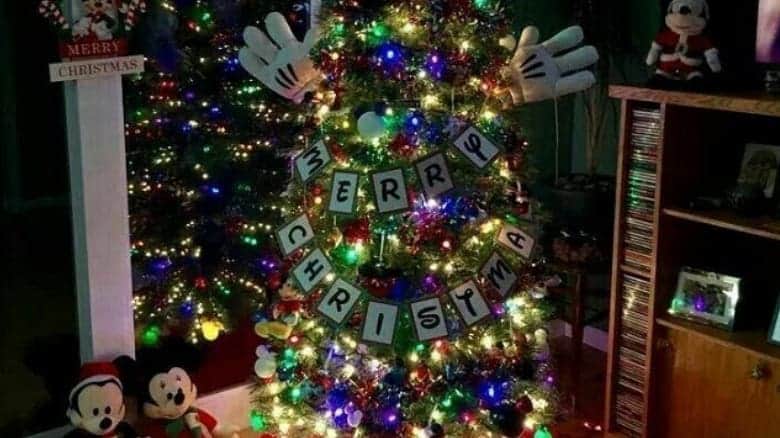 As a follow up to Small Trees, simpler ones for kids are also available and might be great for your kids' room. Ditch regular arrangements for cartoon or book character themed trees with colorful accessories. Look in on their favorite shows or book covers to get some ideas for your project.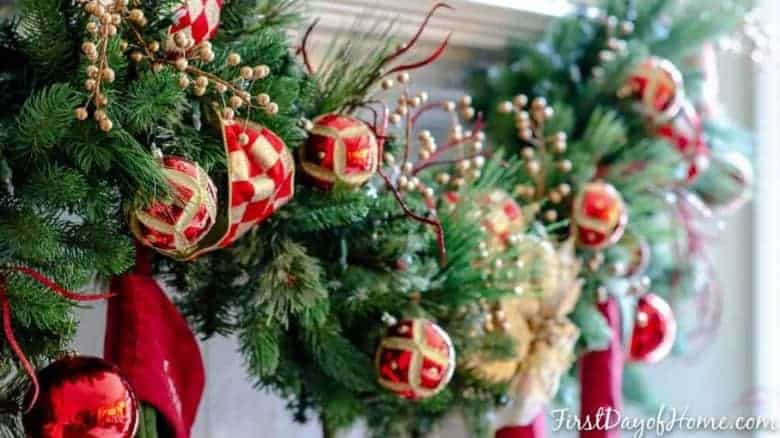 Another classic set, the red and gold on a green tree, cuts out the large swaths of white that have long been a staple of the winter holiday. But this look can help lower lit indoor spaces and alleviate some of the white overloads that some of us struggle with. The gold helps the already marvelous red and green combination pop. It brings to mind several great ideas for decorating.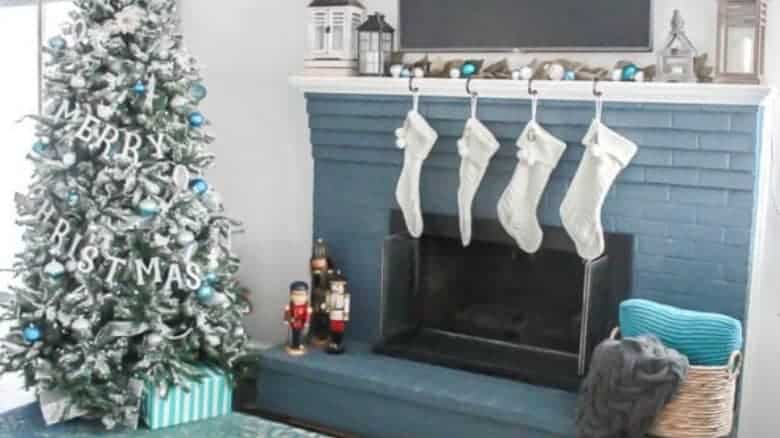 The polar (pun intended) opposite of the last entry, this theme goes heavy on the white, and honestly not much else. A minimalist approach, it ditches over the top ornaments focuses more on the feel of actual snow dressed woodland and can be a breath of fresh air after years of decorating. It helps if the other parts of the room are similarly made out to match the aesthetic.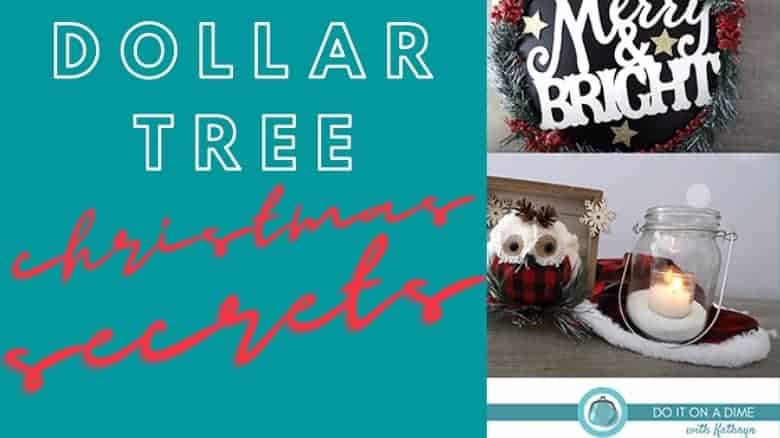 More a challenge than an actual style, the point is to put something together with things found at the dollar tree. With no fancy online catalogs or curated specialty stores to help you along, your creativity will be at its peak on this one. And as a bonus, you'll probably save some money.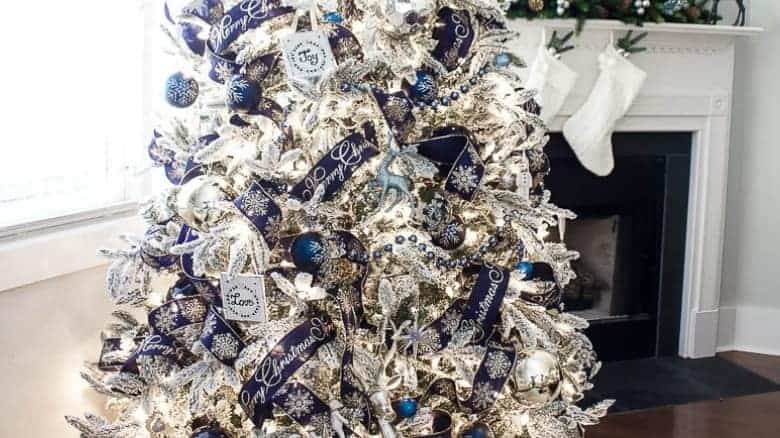 Blue often doesn't feature as the main part of any Christmas decor, but it is a wonderful color. With silver and/or white, it can look amazing and unique this holiday season. As Christmas is also quite winter focused, the color isn't altogether strange and should still match the aesthetic.
We hope you enjoy these 17 ideas to decorate a Christmas tree. This is a special time of year, and we hope you enjoy quality time with family, friends, and neighbors.
How to put a Ribbon on Christmas Tree?
Ribbons are an important part of many Christmas Tree decoration plans. Still, for some people getting good, a snug fit is a challenge. So if you're one of those people, here's a short guide to help you out.
Secure the ribbon's end by holding it against a sprig and twisting the sprig around it once. This keeps it firmly in place and allows you to continue calmly.
Starting with your thickest ribbon, work your way around the tree. I suggest starting from top to bottom, and it might also help to cut your ribbon to about 2 feet lengths to help make a proper fit.
After that, similarly work with your other ribbons, making sure to step back and monitor the results as you go. Try to keep the ribbon close to the tree, but not too snug.
Try not to fit too snugly into one pattern. The ribbons will look best in seemingly random, well-spaced placements.
And there you have it. These basic tips should help make ribbons less of a hassle. For visual reference check out this How to Video
What is the most popular thing to put on top of a Christmas tree?
The most popular Christmas tree toppers have and probably always will be Stars, as they symbolize the Birth of Christ and the Wise men's navigation. While the symbolism behind the item might be a bit lost in time, the tradition has endured. Still, it graces many a tree today, with wonderful effect. But that doesn't mean there aren't other options. Angels, The Cross, and many other religious icons also grace the trees of many worldwide. There are things like Santa, Ribbons, and assorted figurines, and light displays on the more secular side.
So, don't be afraid to choose something a little different for Christmas this year. A tree-topper is a beautiful way to tie in any theme you may have going as well.
For families with real Christmas Trees
I learned something interesting from the farmer and his wife. Before watering your tree, boil the water first, let stand for 5 minutes, and then water the tree! This keeps the tree sap from getting hard and allows for the water to go up the bark! Coldwater clogs the openings with the sap, and your tree will die much quicker! Enjoy your tree well into the new year.
Related Christmas Ideas:
After a hectic year filled with unprecedented hardships and change, this Christmas season is a time to return to simpler times and customs. The comfort of familiar things will be appreciated now more than ever, and so a return to the staple Christmas palette may be at hand. Of course, no one can tell you how to decorate. Suppose you don't have any specific vision for this year's Christmas decorations. In that case, I suggest you deck the halls with the red, white, and green that Christmastime has always been known for. But more importantly, these classic colors will help ensure you don't forget what the season represents. Have a Merry Christmas, and get decorating!