Looking for healthy carbquik recipe ideas? Here are 15 of the best dishes with carbquik baking mix as the main ingredient, making them some of the most delicious meals.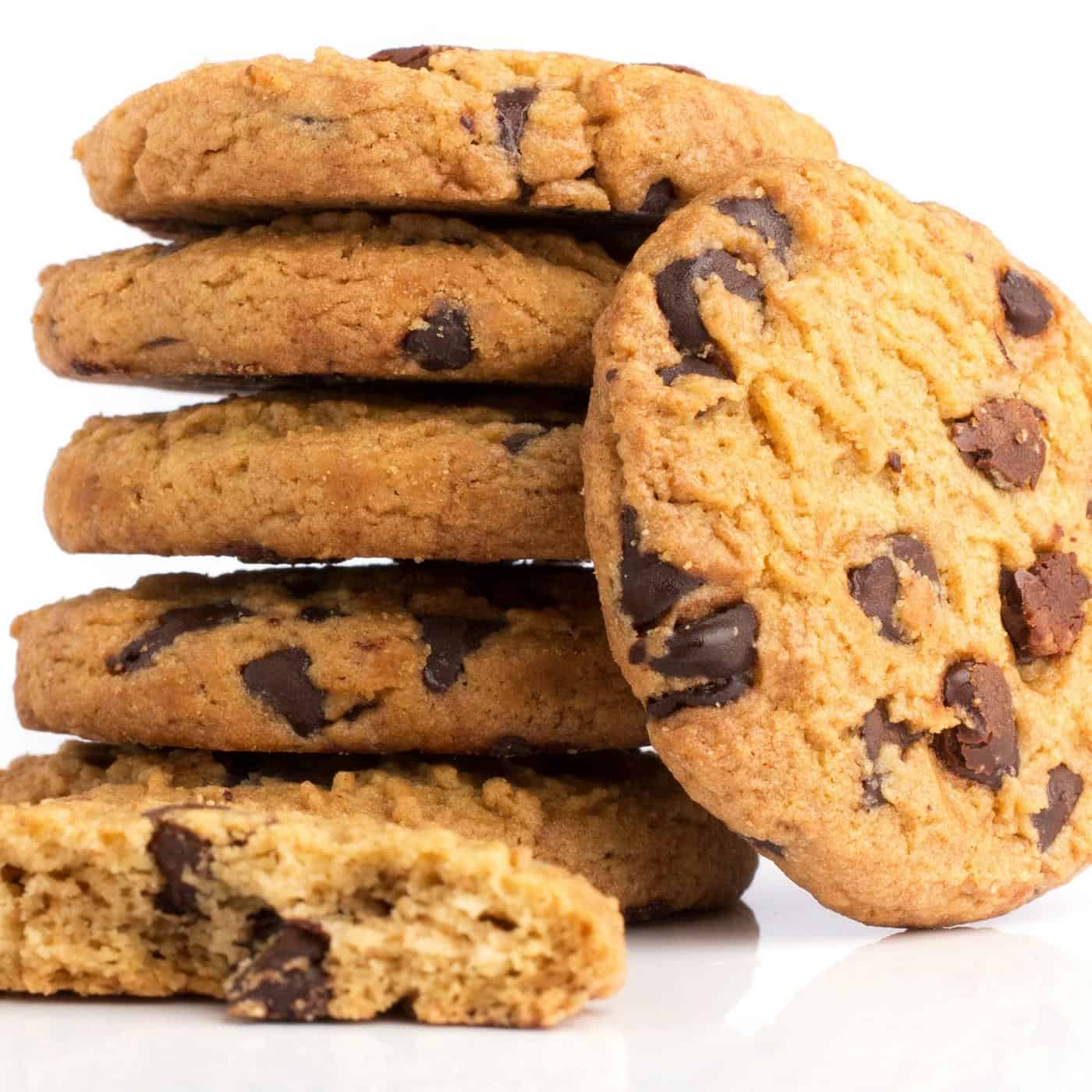 Carbquik is a versatile fantastic flour substitute that will allow you to enjoy your favorite treats without worrying for the carbs.
You can enjoy delicious cookies, brownies, and other sweets for the rest of the week with these easy carbquik recipes!
They're not only simple to create, but they also taste fantastic! Before you go shopping, have a look at this 15 best carbquik recipes so you know exactly what ingredients you'll need.
What is carbquik?
Carbquik is a baking mix with fewer carbs that you can use to make delicious baked recipes like waffles, biscuits and many others.
Carbquik is a low carb baking mix that has changed the game for bakers. It can be used as a flour substitute or in conjunction with other baking mixes to produce healthier choices.
Carbquik baking mix contains carbalose flour instead of regular wheat flour, and the net Carb counts can be reduced by as much as 90%.
Can you replace flour with carbquik?
Yes. However, depending on the brand and how you prepare it, there may be minor variations in flavor and texture.
What can I use carbquik for?
Carbquik is a low carb ingredient that may be used in a variety of baked carbquik recipes ! From biscuits to pancakes to waffles to pizza crust and dumplings! Breakfast, lunch, and tea time are all possibilities.
Below some delicious carbquik recipes ideas to try!
At only 2 net carbs each, these Fluffy Keto Cinnamon Rolls will blow your mind!
You can not say not to these 30 minutes cinnamon rolls. Seriously it can't get any better.
This recipe makes 9 servings and it is perfect to feed a crowd.
Use Carbquik and low sugar dried fruit to make a keto scuffins—a mix between a low carb scones and muffins that will sate your sweet tooth.
These scuffins are light, juicy, and delicious!
They're delicious on their own, but even more so when accompanied with cream or jelly.
This rich cobbler with sweet blueberries is one of the perfect carbquik recipes treat if you are on your low carb diet.
This dish is full of sweet blueberries that are encased in a delicious crust made with low car baking mix. Serve it topped with a dollop of whipped cream for a guilt-free Keto dessert!
In approximately 45 minutes, this cobbler will come out golden-brown. Serve it with your favorite low-carb ice cream or whipped cream for a special treat!
The simple list of ingredients and quick directions make this dessert easy on a hectic weeknight!
Can you believe this wonderful banana bread is low carb? Yes, it is!
You only need to gather easy ingredients you may already have in your pantry like bananas, greek yogurt, cinnamon, and the superstar of this recipe 2 cups of Carbquik.
It's a great breakfast or a late-night snack.
It's possible to enjoy your cookie and eat it too. These low carb treat chocolate chip cookies are as genuine as they come. The base is also suitable for any flavor, and the dough may even be used to make muffins!
Cookies made with real butter are the best. They're moist, chewy, and full of chocolate flavor and everything you could want in a chocolate chip cookie.
Satisfy your cookie cravings without compromising your healthy habits. Only 98 calories and one carb! And the leftovers can be frozen.
This soft, nicely spongy bread can do it all. You can make a toast with avocado, a delicious sandwich, or French toast with it. It's capable of handling anything you throw at it.
Best part? You can now enjoy your favorite bread guilt-free! This chewy bread that you won't believe is low carb with only 3g carbohydrates per slice!
I like that this focaccia bread is low in carbohydrates yet suitable for anyone who wants to eat bread.
This simple low-carb substitute has only five components: yeast, warm water, Splenda, olive oil, and Carbquik mix.
This is a delicious, Italian-style bread that you may eat on its own or as a sandwich. I prefer to add delicious toppings like mozzarella and basil to mine in order to make it unique to my taste.
These delicious cheesy biscuits are almost the same as the ones on the back of the Carbquik Box.
This recipe prepares 8 biscuits and it is made in a Ninja Foodi Air Fryer. Best part? it only tastes 13 minutes to put them on your table.
THE ideal fast, family-friendly, and scrumptious supper is the Bacon Cheeseburger Pie with Carbquik!
There's a reason it's been a hit for so long. Are you looking for something unique to share with your love ones? tris incredible dish is one to try.
It takes less than an hour to prepare everything, and you'll have it on your table in just 40 minutes. Ground beef, eggs, bacon, Carbquik mix, milk, shredded cheese, and salt are combined to make this burger inside a pie shell.
This delicious zucchini quiche recipe is hassle-free thanks to a Carbquik pie crust.
If you've never made quiche before, it may be time to try something new.
Simply combine all of the ingredients like fresh cherry tomatoes, zucchinis, basil to name a few in a bowl and then pour into a baking dish to bake.
The best part is that you can have it ready in under an hour!! Perfect for breakfast or lunch.
Keto Pancakes are a great way to wake up your taste buds.
Pancakes are one of the greatest comfort foods, and the fact that these are keto is simply fantastic.
It's EASY to make low-carb pancakes at home! You'll be astonished to learn that you can prepare a hot batch of pancakes in less than 20 minutes, 3 net carbs and with only 3 ingredients.
What a wonderful surprise! This is the perfect low-carb bread for me! It's ideal for my lunch sandwiches and guacamole toast in the morning.
The ingredients in this bread are numerous, but the reduced amount of carbohydrates make it worthwhile.
The combination of Carbquik and xanthan gum gives the dough its unique texture.
The greatest thing about the recipe is that it can be prepared in a bread machine and it makes 16 delicious slices.
OMG this brownie recipe is the perfert sugar free low carb option for dessert or anytime.
This chocolate brownie is one of my favorite recipes. It's low in carbohydrates, gluten free, and the best part is that it includes carbquik baking mix, which elevates this brownie to a new level.
Do you want to know how many carbs are in each serving? There are only 2 net carbs per serving, it is one of the best low carb recipes ever.
This easy Chicken pot pie is the ideal comforting carbquik recipes you can make for supper to treat yourself without the carbs.
Not only that, but it's also simple to prepare and makes eight servings.
Carbquik baking mix is the main ingredient for this delicious chicken pot pie. In 30 minutes, you have a wonderful dinner on the table!
This carbquik recipe is keto friendly and has just 3g net carbohydrates per serving. Unbelievable!
This delicious low-carb pizza crust is one of the game-changer carbquik recipes for homemade pizza.
Carbquik baking mix, with fewer carbohydrates and a leavening agent already included, is the key ingredient!
You'll be able to make a pizza for the family in no time with only four ingredients and no rising period.