The Microsoft Surface Pro 3 is touted as a tablet that can replace your laptop and after using mine for a month or so now, I can tell that it really does deliver on this promise.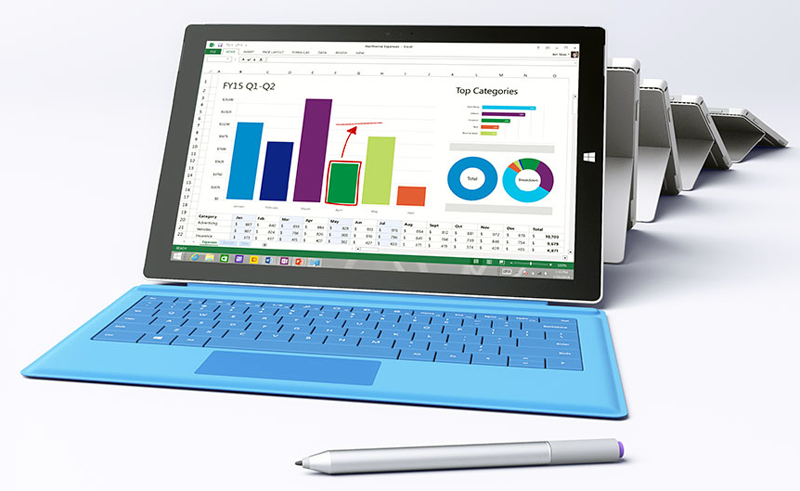 The Surface Pro 3 is a fully functional windows tablet that also can be used with an available keyboard (you can add a mouse too) just like a laptop. The Windows 8 interface allows you to install your favorite programs just like a laptop, yet also install apps from the Windows Store. And it's ultra-portable. The Surface Pro battery lasts up to 9 hours and has cameras on the front and back.
Combine all of that with a touch screen interface and a great pen with a fine point that allows you to sketch, write and markup documents in your own handwriting and you have the ultimate blogging tool.
I plan on sharing more about how I use the Microsoft Surface Pro 3 to be a better blogger, but in the meantime, I wanted to share with you some useful and free apps that can help you manage your time, be more productive and hopefully improve your blogging.
13 Useful FREE Windows Apps for Bloggers for Microsoft Surface Pro 3
Autodesk Sketchbook
Adobe Photoshop Express
InstaPic
Search All
FeedMe! Blog Reader
Facebook
Social App Suite
Evernote
Snagit 11
Bookmarks of Google
Dropbox
SpeechTrans Dictation
Code Writer
All of these apps are available for FREE in the Windows Store on your Microsoft Surface Pro 3. Stay tuned for more in-depth insight into how using these  apps on the Surface Pro 3 have made me a better blogger.
I am a #MicrosoftBlogger, opinions are my own.
Join our newsletter!
Subscribe to get updates and great stuff via email including subscriber-only goodies like free printables and giveaways.