A lot of people talk about wellness and fail to address the emotional aspect of their health. Our mental health is an essential part of our well-being, and we need to put ourselves first. Below are 100 ways to pamper yourself with beauty, food, shopping, and culture ideas. Plus curated list of the best selling products today so you can pamper yourself in style regardless of your budget.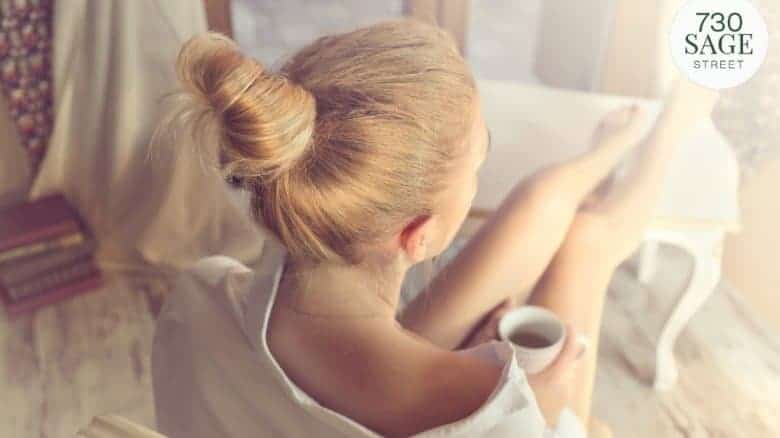 Putting you first can help your spirit heal, which in turn improves your wellness. When you do this, you feel the sudden desire to take care of you by eating right and eating whole ingredients that will do a lot of good.
Putting yourself first is not an easy decision, especially when you are responsible for others' well-being in different capacities. Being focused on everyone else's needs means you fail to create enough time to take care of yourself during the day. Without realizing, you start straying further away from a healthy lifestyle.
If you push yourself to the limits and fail to take care of yourself, it will affect everything around you. It will likely lead to depression, and you never feel happy. It will also cause a breakdown in your relationship with others.
Having a "you" time doesn't mean you are pushing others away. It will help you see the value in your relationships, rather than see them as a chore. The truth is, a lot of us find ourselves in this trap, including me. I feel guilty when I decide to do things for myself. I always feel like I should be helping someone else.
I see myself as selfish when I create time for me alone or spend money only on myself. However, I noticed that the less "me" time that I have, the further I stray away from my relationships. I get easily frustrated at the slightest things, and I don't enjoy my day.
This isn't good for my well-being and that of those I cater to daily. This led me to make a conscious effort to take care of and learn how to pamper myself every day. I don't have to spend much to do that, and I don't need to take all the time.
So, let me give you some ideas - we have got plenty and amazing pamper yourself ideas. I've included the best selling, trending, and noteworthy links to make it easier for you to research the best of the best, regardless of the season.
100 Ways To Pamper Yourself
Take a hot bath - Taking a hot water bubble bath is the ultimate way of pampering yourself. Take this to another level with a bath bomb, a glass of wine, and a great new book. Bubble bath is great; I can't overemphasize that enough. Best in Bath
Have a glass of wine at home - This is so easy yet so rewarding. Try a new thing or pour a glass of your favorite wine. Either way, this is a win-win. I prefer the screw-top bottles. Best Wine Accessories

Swing in a hammock –

 

The soothing comfort that comes with swinging in a hammock is great. It helps you to be relaxed, especially if it is in a garden or beside a water view. Best in Hammocks

Get a massage –

 

There is no better way to ease the stress out than getting a massage. The relief that comes with it will allow you to get back on track to release tension. For the budget conscious take a peak at these top massage tools.
Have your hair done – A vital part of taking care of yourself is looking beautiful. Getting your hair done gives you a good feeling, especially when you begin to get compliments. Pamper yourself with the best in Hair Styling accessories.
Buy a new purse – Part of enjoying yourself is getting yourself gifts. A purse will not break your account, but it will give you a good feeling of owning a new item. Take a peak at the best selling women's purses, including handbags and wallets.
Walk along the beach – The atmosphere at the beach is so soothing, and the breeze is soul-healing. Fix periods where you can go to the beach to enjoy the atmosphere and relax. Don't forget sunscreen! Best Sunscreens for Body, Face, and Lip.
Rent a movie and enjoy it in your pajamas – You deserve some pampering yourself, so why not to enjoy a whole day watching your favorite movie in your pajamas. Today's top movies.
Buy your most preferred ice cream and eat it out of the container – When ice cream hits your mouth, it gives you a cold sensation. Eating it out of the box is even more fun. Top in Frozen Treats
Splurge on a meaningful piece of jewelry – Getting yourself a gift will always work whenever you want to get going. A good piece of jewelry will do just fine, and it is of good economic value. Win-win. Trending Jewelry
Fix your nails: Nails that look so cute adds a lot to your beauty. Go to the beauty shop and get those nails done sweetie, you deserve to look stunning and feel great. Best Nail Accessories
Make a homemade sugar scrub – Homemade sugar scrubs are good for skin exfoliation. Get the ingredients and make a good one for yourself; it will make your skin-pop. If you'd rather buy, here are the best scrubs available.
Buy all new underwear – Underwear is personal, and owning a fresh pair makes you feel good. Get all new underwear and make yourself feel good. Try the lulu lemon soft, breathable underwear or the best selling women's underwear options.
Buy the latest bestseller and read it cover-to-cover in one day – A good book is excellent. They help you get a better perspective of things and make you a better person. Reading can be therapeutic, too, so read and enjoy every page. Noteworthy Books
Stop at a local cafe and enjoy a coffee cup - Enjoy a coffee, take in the atmosphere and cozy vibe. Or snag a top rated coffee online!
Buy new nail polish – It is good to look good. Getting new nail polish will give your nails a great look and make you feel good about yourself.
Take a painting class – Painting explores your imagination. It is expressive, and it helps you tap into your creativity. You will feel good after a painting class. Or for fun at home, try paint by numbers, these are an absolute blast.
Buy a bouquet– Flowers are lovely, and you should get yourself some. It reminds you of how much you love and appreciate yourself. These top rated flowers include succulents, aloe, and even bonsais.
Diffuse some essential oils – Essential oils make you smell so good. When you smell good, you feel good. These trending essential oils are stellar or consider making your own DIY essential oils right at home.
Take a nap – A nap is crucial from time to time. Please don't neglect your body when it needs rest. Naps help declutter your mind and store important information. And if it is time for a pillow refresh, here are the best selling pillows online.
Sleep in – One of my favorites ideas! Stay in bed for as long as you wish; your mind and soul will thank you for it. These top selling weighted blankets are a lovely upgrade.
Give yourself a facial – Getting a facial isn't only about the beauty aspect. It also has this soothing relief that sends a message of relaxation. Best selling facial products.
Take a walk in the rain – We cannot overstate the excitement that comes with doing this – it reminds you of when you were a kid and had little to worry about. And the fresh air is fantastic! If you prefer to stay dry, take a peak at the best selling umbrellas.

Go window shopping with a friend – Window shopping is always exciting. You get to feed your eyes and come up with a list of things you can get for yourself. Doing it with a friend increases the level of excitement.

Lay outside under the stars – Watching the stars while laying out at night time helps you focus. You appreciate nature and everything around you. These picnic backpacks are perfect!

Walk barefoot in the grass – Walking barefoot on soft grass has a lovely yet unique feeling that is hard to find anywhere else.

Buy a new pair of shoes – A good pair of shoe will always be a welcomed addition when you want to be pampering yourself. Trending Pumps
Take an aromatherapy bath – Having an aromatherapy bath helps you relax and gives you the required warmth it needs. Best in Aromatherapy

Compliment yourself – You are the best, and you work so hard to keep things in great shape. Always remember to tell yourself this, as it is suitable for your wellness.

Redecorate your space – Having a different view of your home from time to time helps keep your soul lively. Redecorating our room gives us a refreshing feeling. Best in Home Decor
Buy new sheets – New sheets come with this smell of newness that helps you enjoy your time in bed. It sparks excitement. Plus, quality sheets improve the quality of your sleep. Best in Sheets
Buy your home a new sound system – You need to listen to music to rejuvenate your soul. A good sound system will help enhance your favorite music. Headphones are another great option. Best in Headphones and Best in Sound Systems
Sing in your car with or without the windows open – Driving and singing your favorite song aloud will set your soul on fire. Trending Music

Go AWOL from work for a day – The risk of playing hooky from work can be exciting. It gives this rebellious feeling that helps spark your soul. Just don't go overboard.

Buy a lottery ticket – The 'what if' feeling with buying a lottery ticket can be exciting. You have things to look forward to, and this will surely excite you.

Color in an adult coloring book – Art is excellent for the soul. Try coloring in an adult coloring book, and this might help you feel better. Paint by numbers is also a great option. Best in Coloring Books

Watch the sunset – Watching the sunset is one of the best things in life and also free. Every time I see the sunset, it is unique, and the feeling I get is unmatched.

Look through an old photo album – Memories bring back emotions. Looking through an old photo album could remind you of a good time and how great your life is. Best in Photo Albums
Spend a day in your pajamas on the couch – Sometimes you need to be lazy. Give it a break from the stress you put it through. Best in Women's Pajama Sets
Meditate at home – Meditation has always worked well for mental health and physical wellness. Engage in meditation to feel better and grow. You can get a lot of meditation ideas at home. Best Sellers in Meditation Music
Smile at yourself in the mirror – Smile at yourself; it reminds you of how beautiful your smile is. Best in Mirrors
Bake something delicious – Baking can be fun, especially when baking something you know you will enjoy, like your favorite muffins. Best in Baking
Jump through puddles – Working across your backyard or anywhere you find puddles, jump through them – it is exciting. Best in Rain boots
Take a cooking class – Food is life. Learning how to cook a new type of delicacy can be exciting. And learning online is easy.
Surf Pinterest – Pinterest is all about pictures. Scrolling through Pinterest can be therapeutic.

Make a list of ten things you love about yourself – What do you love about yourself? Make a bucket list and appreciate yourself. Share this list with a friend.

Play with a puppy – Puppies are adorable. Get one to play with, and you will keep smiling at those little cuties. Best in Dog Toys

Call your mom – Your mother knows all about your current struggles, as she's lived your age. Speaking with her on the phone can make you feel better.

Hug someone – Hug someone today. Sometimes all you need is to find someone to hug and enjoy those arms wrapped around you.

Download a game on your tablet or phone – Games are fun. You should get some on your phone and tablet to play. It is an exciting activity.

Soak your feet – Soak your feet in fragrances, oils, or water. It helps you to relax properly. Best in Foot Bath Spas

Volunteer time with your favorite charity – The feeling when you give is a great feeling. Spending tie as a volunteer with your favorite charity is fulfilling.

Eat your dessert first – Yes, I know desserts are for after the main course. Switch it up sometimes, though, and excite your soul by not conforming to the norm.

Watch people in the park – Watch different characters and types of people. It is exciting, and you could also make new friends.

Go to your favorite restaurant by yourself – Spoil yourself after working so hard. One of the ways you can do this is by going to your favorite restaurant alone. Checkout OpenTable for top restaurants.
Take a vacation – Vacations are the best. You get to enjoy without the burden of work or catering for others. You could go with your friends or go alone and make new friends. Our favorite destination is Cancun with majestic blue ocean, soft sand and plenty of sun. Plus most cities offer inexpensive direct flights during the winter, and we skip the jetlag.
Start a diary – Writing is therapeutic. Have a journal where you can write how you feel every day and pour out your emotions. Best in Planners

Write a love letter to yourself – You have to love yourself. Remind yourself of how much you love yourself by writing a love letter addressed to you. It is a great feeling.

Watch a favorite movie from your childhood – Good childhood memories are the best. Get a favorite movie from your childhood and watch it. It will remind you of the good times you had as a kid.

Hire a maid service - The stress can be too much at some point. Hire a maid service and pay them to do the work while you relax and do other stuff.

Make fresh lemonade – Lemonade helps to strengthen your immune system and aids the digestion process.

Declutter your desk – Your desk view can go a long way in setting your everyday mood. Declutter your desk and give it a simpler look. Best in Desk Accessories & Organizers

Do nothing but doodle for 15 minutes – Doodling can help your relieve stress from the body. Doodling also sparks creativity, which is good for the soul.

Take a yoga class – Yoga helps the mind and body. Participate in a yoga class; it helps you stay focused and improves your wellness—another option with great online courses. Best in Yoga Equipment

Learn to dance – Dancing is fun and a getaway for many. Learn how to dance, as it sparks happiness in the soul. It's good for the mood.

Jump on a trampoline – Jumping up and down on a trampoline is exciting. It releases happiness hormones and helps you feel better. Best in Trampolines
Take a selfie – Selfies are great. When you begin to take selfies, you get better at it. Best in Selfie Sticks

Reconnect with an old friend – The urge and excitement involved when you reconnect with an old friend can be significant. Find an old friend you had a great time with and reconnect.

Take a scenic bike ride – The fun and scenery of scenic biking are so enjoyable. It not only helps you keep fit, but it also enables you to think better.

Get an aquarium – Watching aquatic creatures enjoy their swim in an aquarium is fun. It also helps you stay dedicated to something cool. Best in Aquariums

Visit a museum – Visiting a museum is a fun activity. You can do this as a group or individually—a real goal to pamper oneself.

Print and frame your favorite photos – Memories are the thing we hold on to when our loved ones are no more. Frame your favorite photos and place them where you can always see them. It reminds you of how beautiful you are. Best in Picture Frames
Buy a new outfit – Get yourself a new outfit and go out in it. It improves your confidence, and you will be doing something lovely for yourself. Best in Women's Clothing
Take an exercise class – Exercising is fun, and it helps the body and soul. The feeling of participating in something rewarding is right for you. Best in Exercise & Fitness

Learn another language – This might be a little challenging, but that is the fun. You can make new friends with your new language, and it fills you with excitement.

Make a milkshake – Reward yourself with a milkshake now and then. You deserve the sweetness of the milkshake. Yeah, another way to self pamper. Best in Blenders
Go on a picnic – Picnics are fun. Organize one with your friends and have some fun. Pick good scenery and feed your soul with goodness. Best in Picnic
Get a new mattress – Having a good sleep is essential. A great bed ensures you enjoy your sleep. Get a new mattress to enjoy your rest, could even be one specially made to your specifications. Best in Mattresses
Plant a garden – Engage yourself in nature, promoting activities like planting a garden. The feeling of starting something so rewarding and watching it blossom can be soothing. Even a mini indoor garden! Best in Indoor Gardening

Unplug entirely and do nothing – Sometimes, do nothing. Relax and be in your thoughts, reflecting on everything. It is what you need sometimes.

Sleep naked – Enjoy your nakedness, and wear nothing to sleep. It is exciting and allows your body parts to enjoy the fresh air. This is how to pamper yourself.

Blow bubbles – Blow bubbles and watch it fly till it bursts. It is a fun activity. Give yourself some pampering.

Fly a kite – Kites go so high up in the sky, and that is so exciting. Make a kite and fly it to the sky; it is fun. Best in Kites

Drink a cup of tea or espresso on the patio –

 

A patio is a place for self-relaxation. Get a cup of tea or expresso, enjoy the view, and reflect on everything. Best in Espresso Machines or Best in Tea Sets

Redecorate your bathroom –

 

Bathrooms are sacred. Do some redecoration pampering it to make it more comfortable for you to spend time there. Best in Bath
Buy new curtains – Buy new curtains for your room, and enjoy the new view that comes with it—a great way to pamper yourself at home. Best in Curtains

Hit a punching bag – Let your emotions out by hitting a punching bag. It can be precisely what you need to feel better. Letting go of your emotions is another method of pampering.

Buy new sunglasses – Sunglasses make you look cool. Get yourself a pair today as a reward for all you do. Best in Women's Sunglasses

Watch a funny movie –

 

Funny movies are stress relievers. Relax on the couch and watch a funny movie with a glass of wine.
Buy a new lip balm with a fresh and amazing fragrance. Best in Lip Care

Apply coconut oil on your skin - 

Coconut oil

 is great for the skin; some of its benefits include keeping skin moisturized, exfoliation, fixing dead skin cells, and helping heal wounds.

Take care of your skin - You can't go wrong taking care of your skin, and to pamper yourself consider a deep cleanse. Best in Skin Care

Reward self with a 

jar of cookies

 - For those who hate to do household chores, rewarding self with some cookies can help you pamper yourself at home.

Learn how to make a new recipe - I  pamper my body by creating easy, delicious and affordable recipes made from whole ingredients. Cutting carbs and gluten from my regular routine has helped me improve all aspects of my life.
Buy a weighted blanket - In high-stress times, another self-care ideas to pamper yourself is to slip under a weighted blanket and feel the anxiety melt away. Best in Weighted Blankets
Buy a new Lipstick - Pamper yourself with a new lipstick, try a new brand, color, or buy a set. Trending in Lipstick
Karaoke - Sing, dance, and let all your worries fade away. Invite a friend, you children, or anyone to amp up the fun. Best in Karaoke Systems
Alone Time - It goes without saying, quality alone time is one of the easiest ways to pamper yourself.
Treat yourself - I saved this for last because we all have one thing we'd love to do or buy but never ever do it. Seriously. just do it, you deserve it.
Say No - The best way I've found to pamper myself is to say no to something I'd rather not do but end up saying yes anyway. Say NO more, you'll be surprised how something so easy has such a significant impact.
You can use this list as a bucket list of sorts, working your way down it to ensure you pamper yourself enough so you achieve emotional wellness. Or you can make your own list of things that you will do to invest in yourself. Either way, taking care of YOU is such an important part of your overall wellness.
How will you pamper yourself?