Today, I've rounded up 10 DIY Projects to Upgrade Your Balcony. These projects can add vertical elements and visual interest to your balcony, provide screening, and a place to grow some plants.
As I discussed in my 5 Elements for a Great Balcony post, you can treat the sidewall of your balcony like an accent wall. Why not cover your feature wall with plants? You can do purely decorative plants, or you could grow edibles. I'd plant a whole wall of basil so I could have fresh pesto. Mmmmmm.
The projects range from fairly simply and needing just a few tools, to ones that involve sawdust and power tools. But don't panic and click away – even those are pretty simple projects. So, don't just plop a couple of chairs on your balcony and call it a day. Try one of these DIY projects, and your balcony will be "the" place to hang out!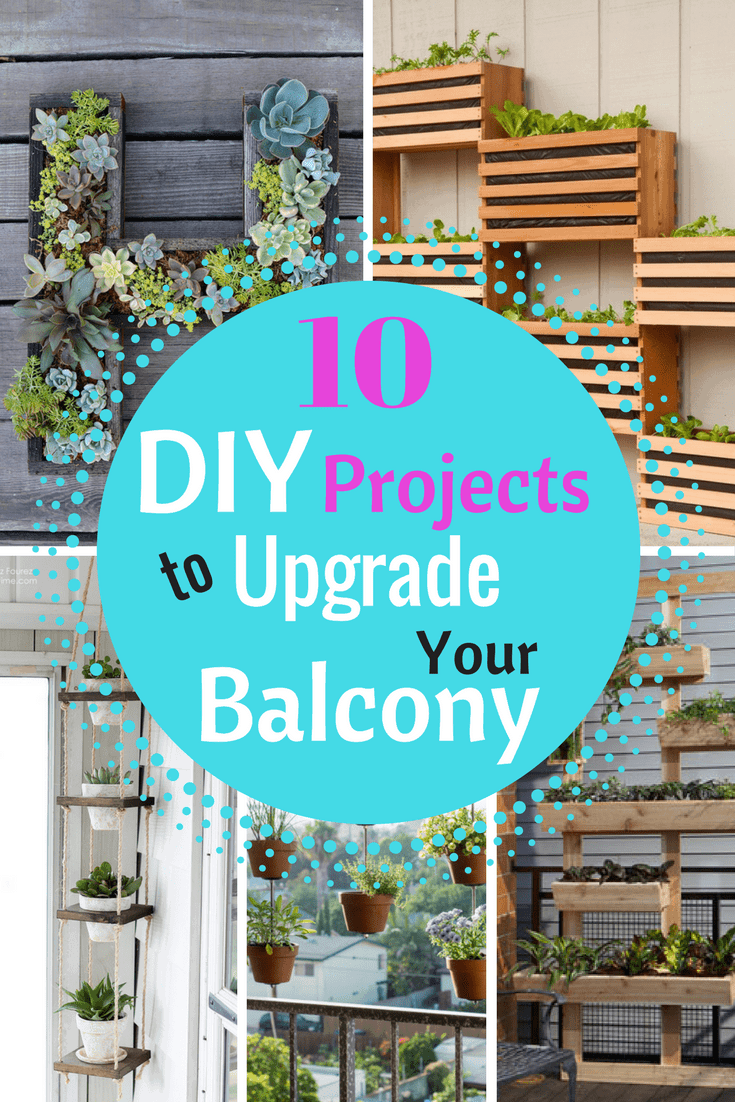 10 DIY Projects to Upgrade Your Balcony
Vertical Plant Hanger  from I Heart Naptime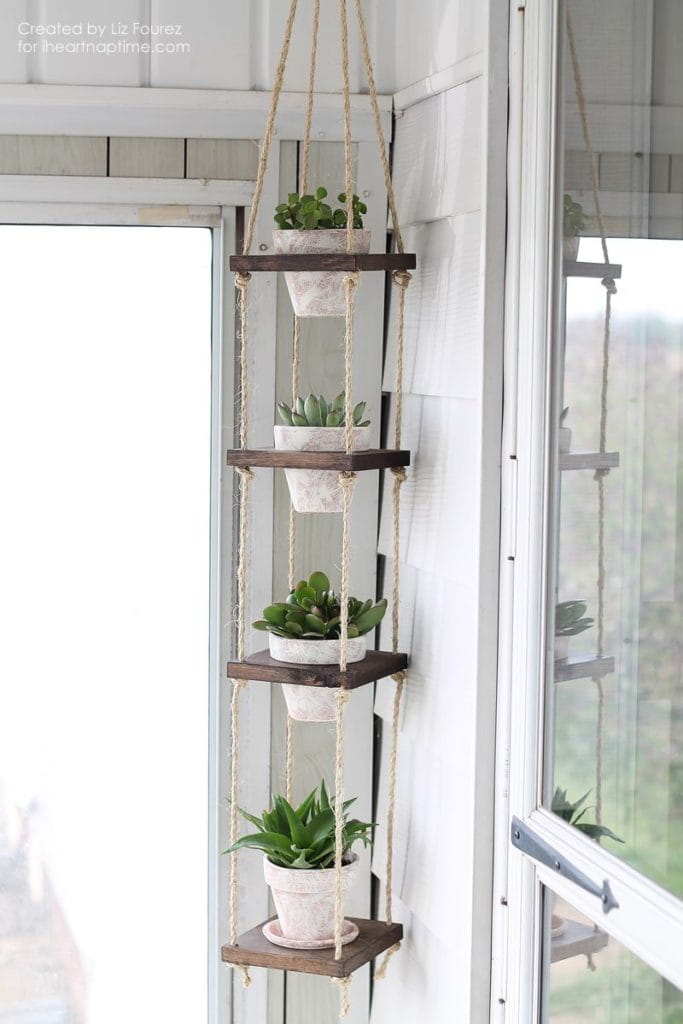 Vertical Garden Wall from East Coast Creative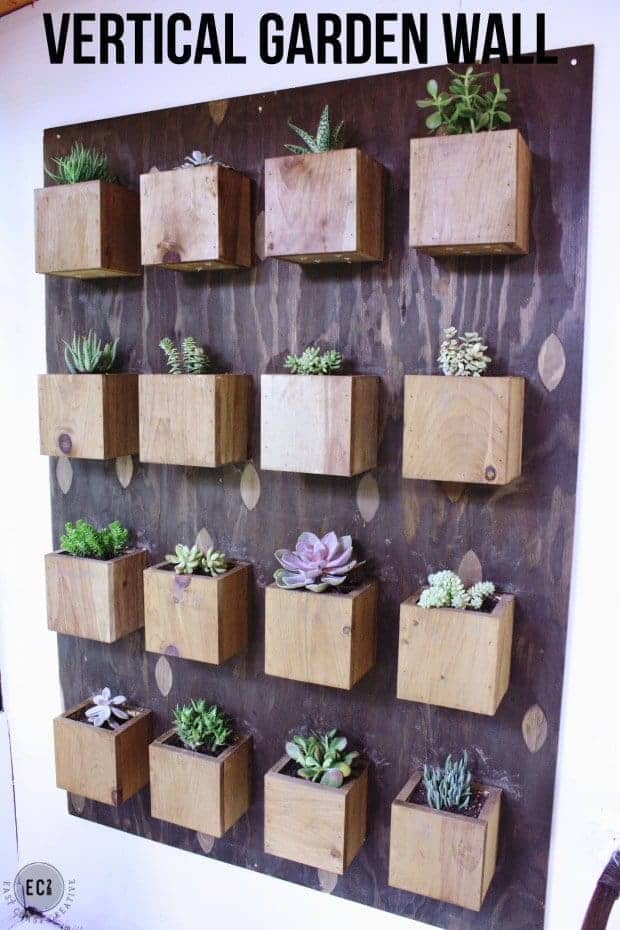 Recycled Pallet Vertical Garden from Design Sponge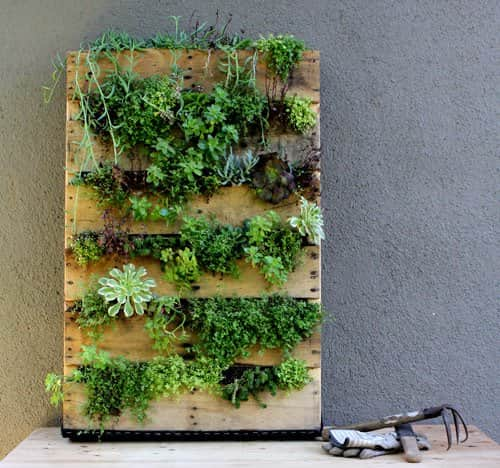 Clay Plot Vertical Garden from The Horticult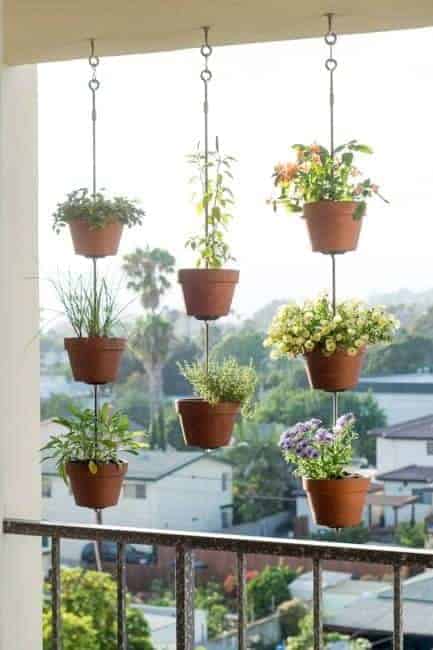 Vertical Vegetable Garden from ManMade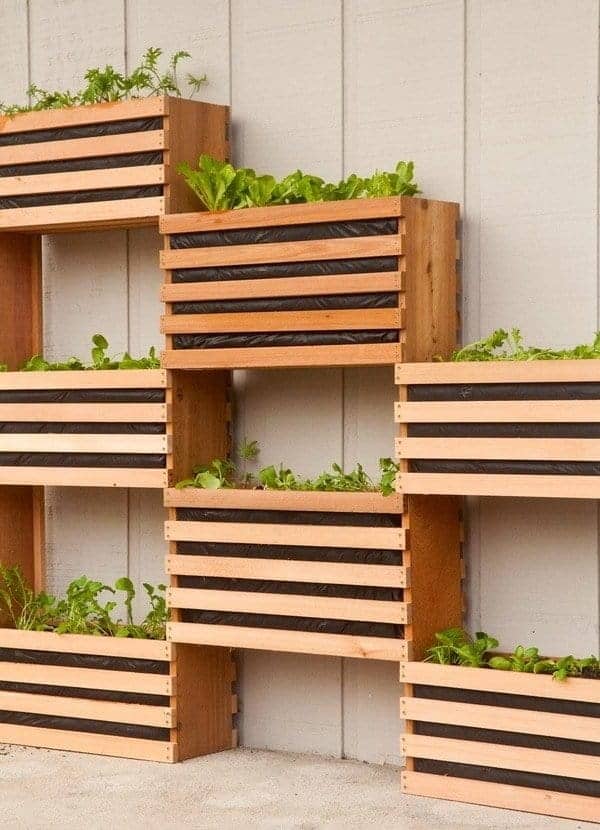 Living Wall from Dremel Weekends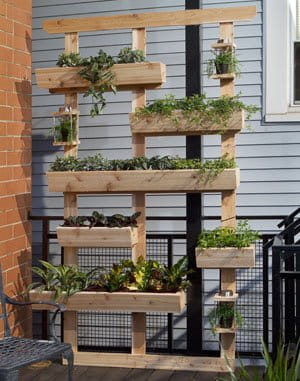 Hanging Garden from Homemade Modern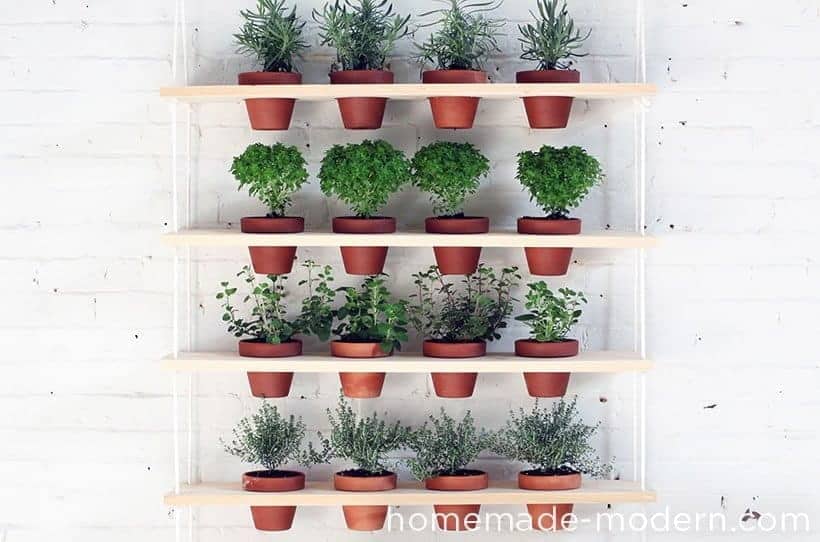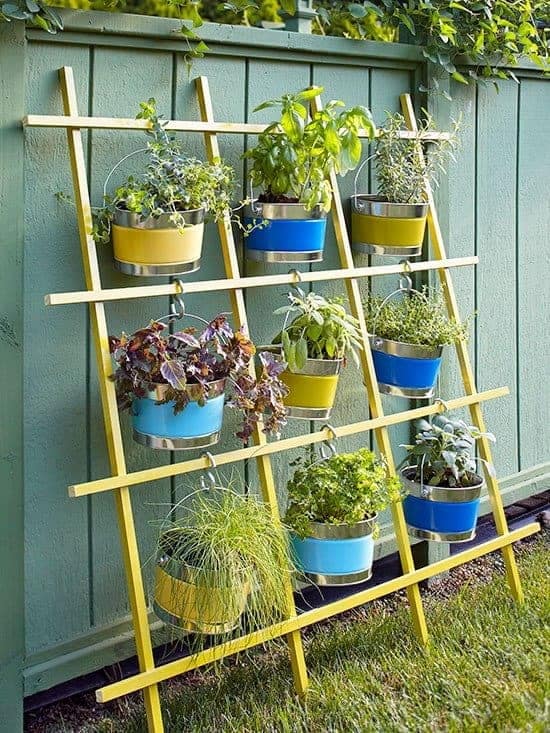 Wall Mounted Succulent Letter from House and Fig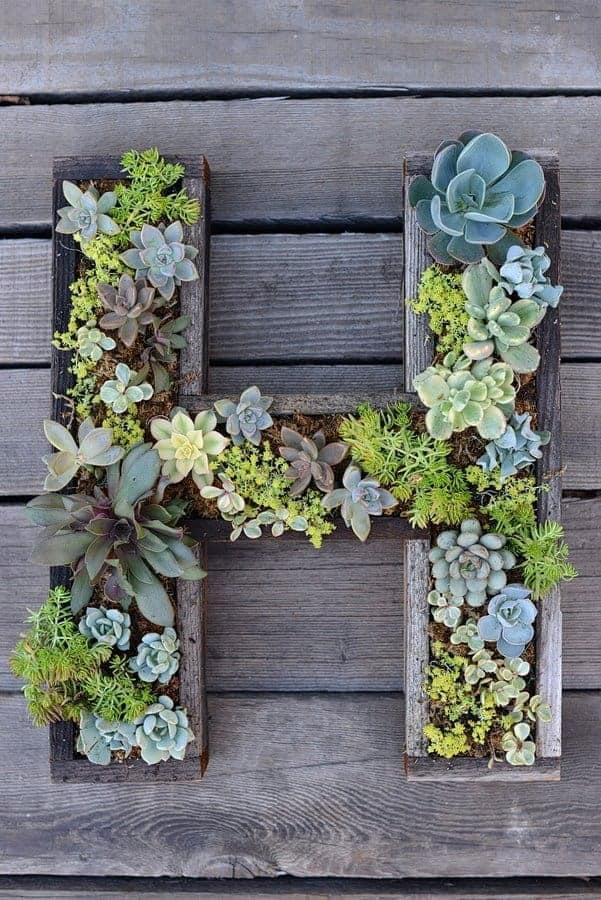 Easy and Chic Vertical Garden from One Kings Lane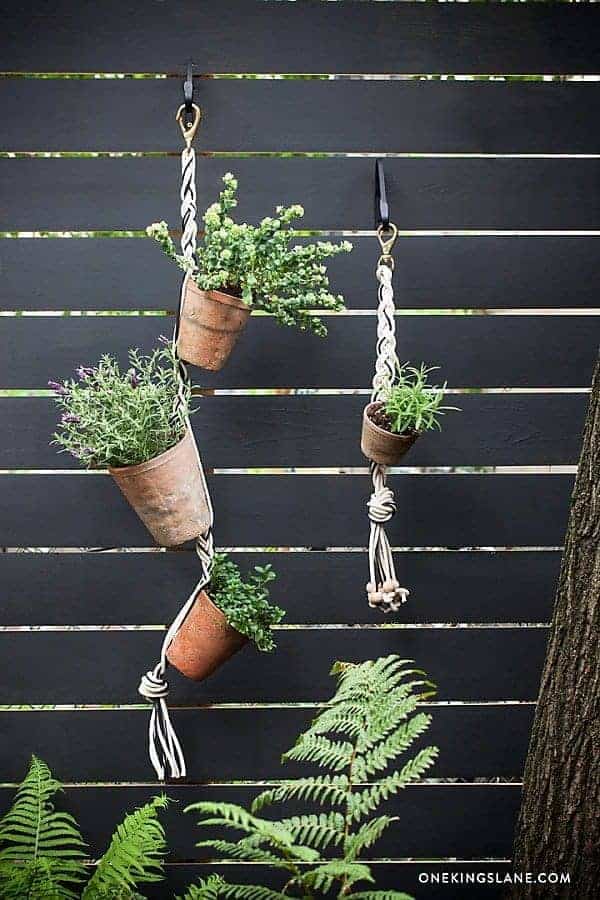 Even though it's July, it's not too late to try one of these projects! We usually think of Labor Day as the end of summer, but your plants won't and you can enjoy these DIY Projects well into the fall. So, get crackin' and whip up one of these projects this weekend and enjoy your balcony!
See my other balcony posts: