This post was sponsored by Starbucks as part of an Influencer Activation for Influence Central. I received compensation and complimentary products to facilitate my review.
This time of year I have one goal in mind – to stay warm and cozy, ideally without ever having to leave the house. Which means fewer trips to get my favorite coffee indulgence – a Flat White with heavy cream from Starbucks. That drink is so good I dream about it. It's always a Venti size and it must have heavy cream. It's something I treat myself to when I do have to brave the winter weather and because it's so special it has to be just right. And Starbucks always comes through for me, which is why I am so excited that I can also enjoy Starbucks at home with my Keurig machine.
I received a Starbucks Cozy Collection so that I could experience some Starbucks indulgence at home while staying warm and comfy. The collection included an beautiful Starbucks mug, the softest, warmest blanket ever, some yummy Walkers Shortbread Cookies and marshmallows from Madyson's Marshmallows. It also included NEW Starbucks® Hot Cocoa K-Cup® pods in 2 delicious flavors – Classic Hot Cocoa and Salted Caramel Hot Cocoa. It really was a shame to pull it out of the beautifully presented package, but I couldn't wait to try the hot cocoa and get underneath that blanket.
There is nothing better than curling up on the couch with a warm blankie (don't judge) and a delicious cup of hot chocolate with marshmallows this time of year.
And I can't even describe how good the new Starbucks® Hot Cocoa K-Cup® pods are. Sooo delish! They are made with real cocoa and non-fat milk. They are delicious as-is or are an amazing base for a fancier drink. The flavor is real, rich and oh-so-chocolaty.
I find that when I am warm and cozy, it is the perfect time for me to relax even more with some drawing or writing so I pull out my sketchbook (I draw and write in mine) and see where my mood takes me.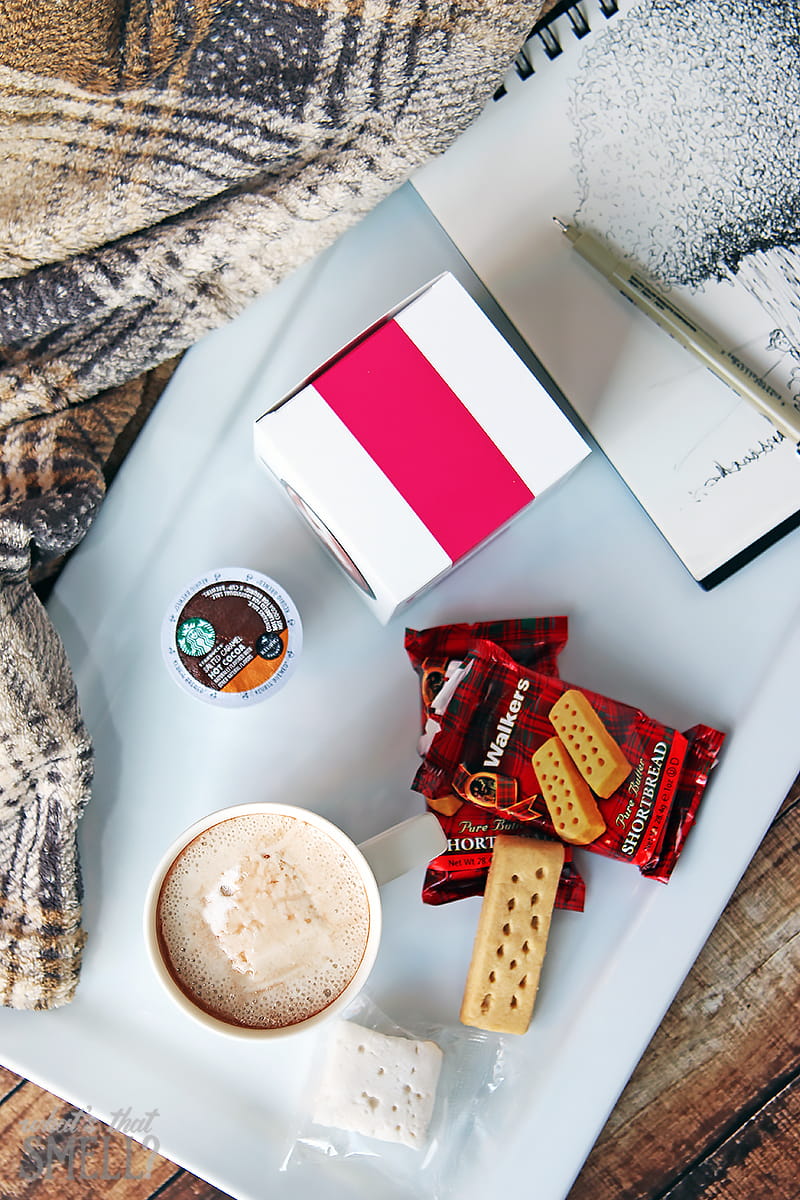 A sketchbook is definitely best served with Starbucks® Hot Cocoa K-Cup® pods, but sometimes I do lack for inspiration which makes it hard to relax, so I thought I'd come up with some creative writing and drawing prompts to help me really savor the moment and fully immerse myself in coziness.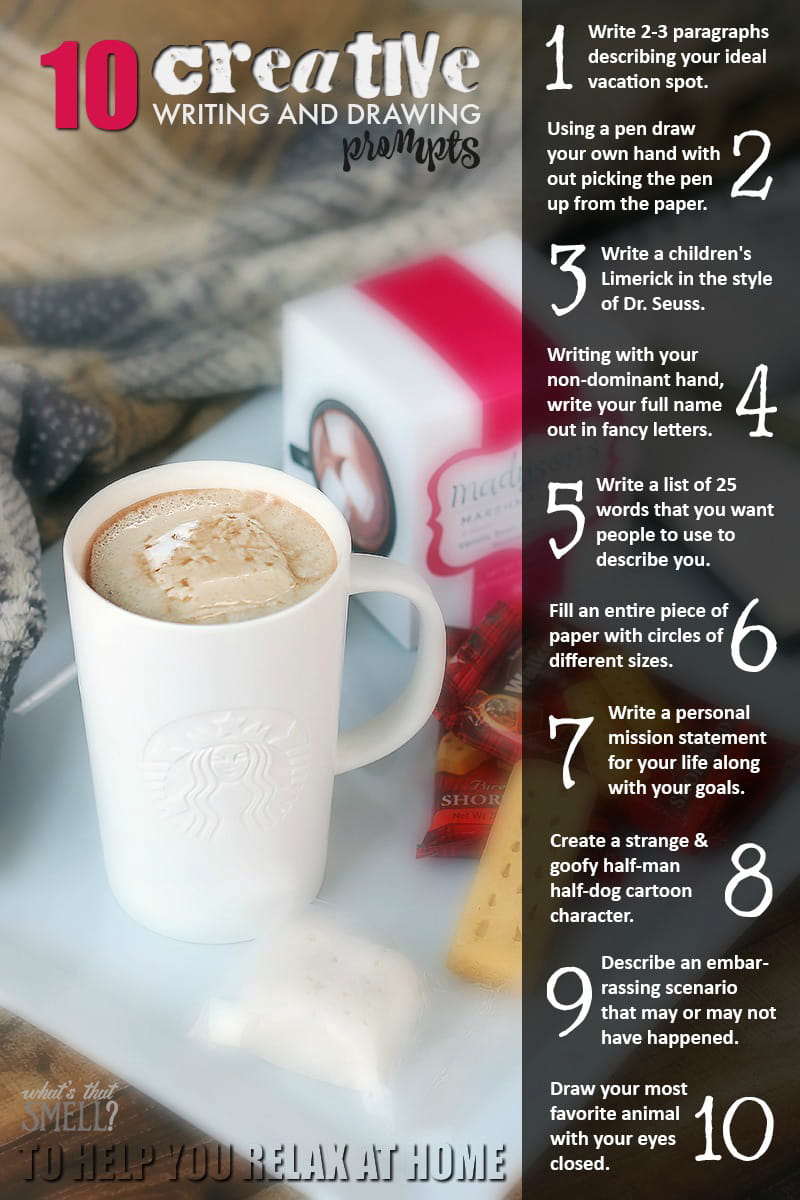 You can buy Starbucks® Hot Cocoa K-Cup® pods wherever you buy groceries.
Enter to win your very own Starbucks Cozy Collection!
To enter to win, visit: www.warmupwithcocoa.com.
You can also follow Starbucks on their social media channels: