When it comes to reading, my son generally doesn't need any encouragement. But when he finishes all of the books on his nightstand, he is left without options. Sometimes he will re-read a book but usually he grabs a video game instead. I've been searching for options to encourage him to keep reading and I think I've found it with Amazon Kindle FreeTime Unlimited!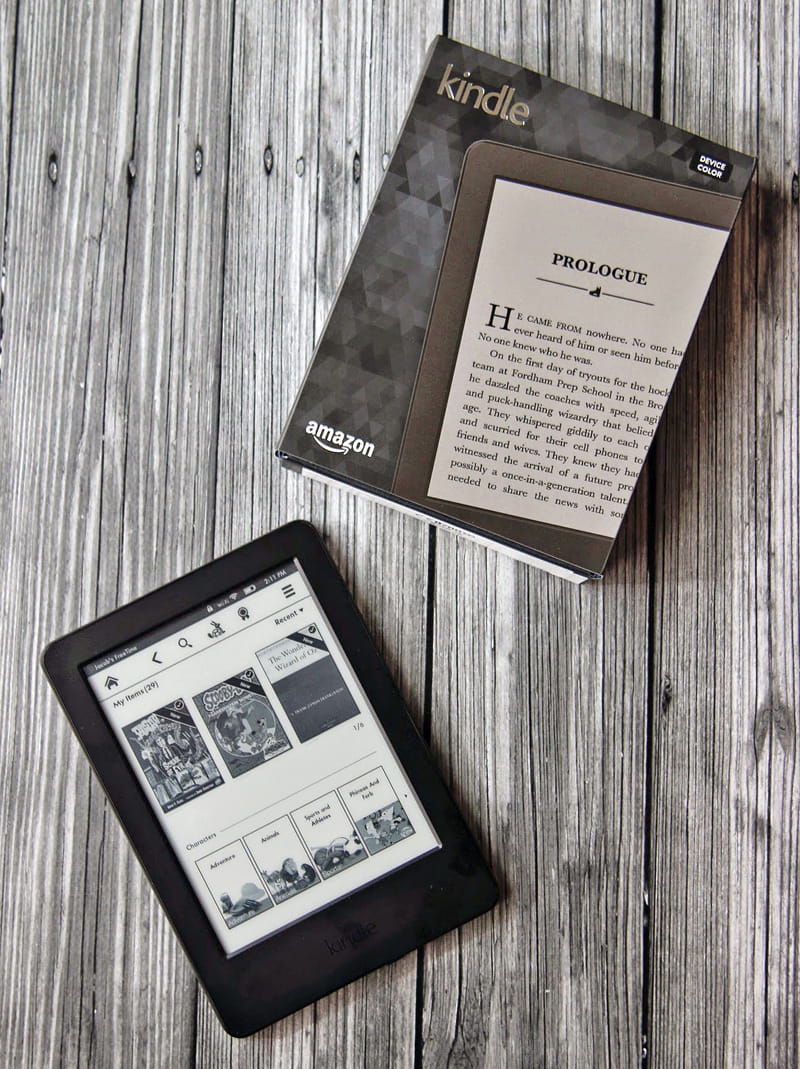 March is National Reading Month so it's the perfect time for me to get more involved in his reading and help encourage him to read even more than he already does.
To start, I handed my son the Kindle and told him to find at least 10 books in Amazon FreeTime Unlimited (which includes thousands of books kids can read for free) that he wants to read. He found way more than 10, but these are the 10 he wants to read the most.
10 Amazon Kindle FreeTime Unlimited Books for Tween Boys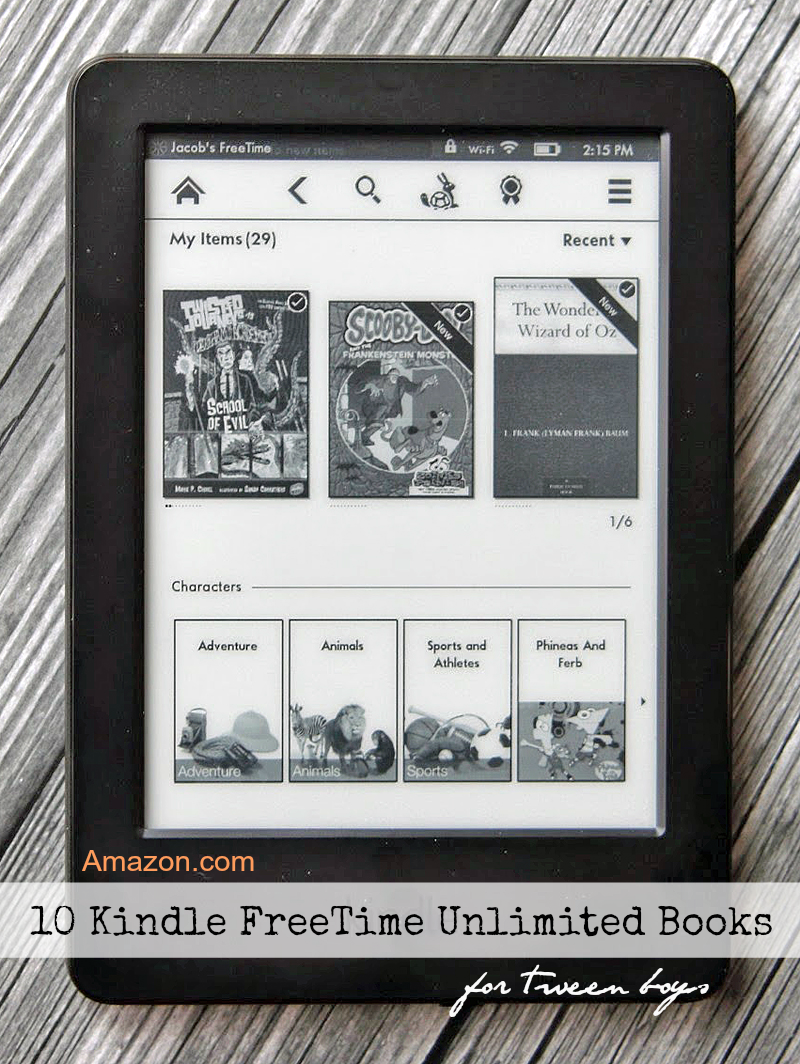 Artemis Fowl by Eoin Colfer
The Attack on Pearl Harbor by Allison Lassieur
The Wonderful Wizard of Oz by L. Frank Baum
Big Nate and Friends by Lincoln Peirce
Guardians Inc.: The Cypher by Julian Rosado-Machain
Harry Potter by J.K. Rowling
School is a Nightmare #1 First Week, Worst Week by Raymond Bean
Pitcher Pressure by Jake Maddox
Phineas and Ferb: Across the 2nd Dimension by Megan Bryant
Free Throw by Jake Maddox
Kindle provides a way for him to read without distractions. And with available parental controls and FreeTime Unlimited I know that he doesn't have access to things he shouldn't. Also, when he finishes a book he doesn't have to wait for a trip to the library or bookstore, he can just search for another one right on his Kindle. But Amazon FreeTime Unlimited also offers some additional tools to help keep him motivated and for me to keep tabs on exactly how much reading he is actually doing.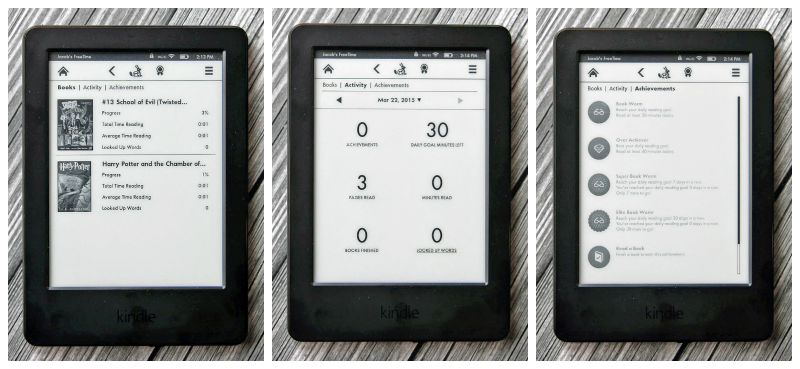 Amazon FreeTime Unlimited allows us to set daily goals and it records his activity as he reads. It records the number of pages he reads, how long he reads and keeps track of how many books he has finished. Amazon FreeTime also has a fantastic word lookup tool to make sure he understands everything he reads and it tracks those too. The Vocabulary Builder saves looked up words and allows him to quiz himself on the looked up words with Word Wise flash cards.
To keep him motivated, Amazon FreeTime Unlimited has achievement badges he can earn as he reads.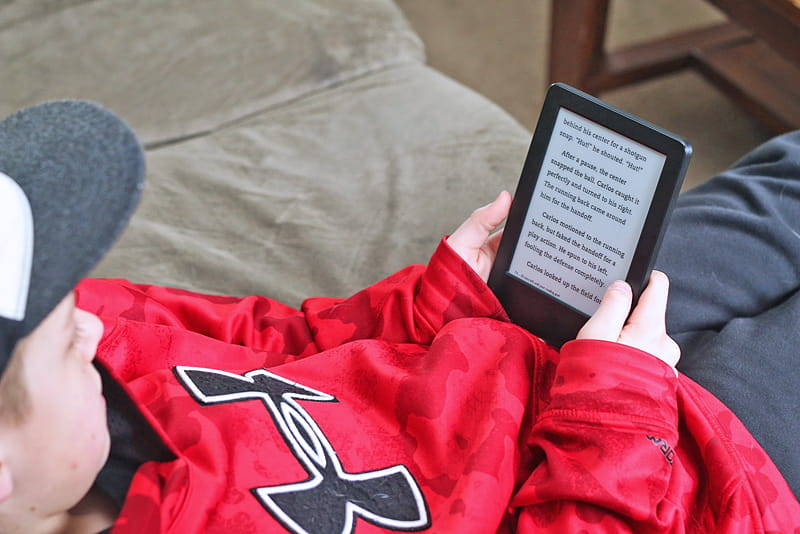 He can search for books on the Kindle in FreeTime Unlimited using the search feature or browse through using categories of their favorite characters for younger kids.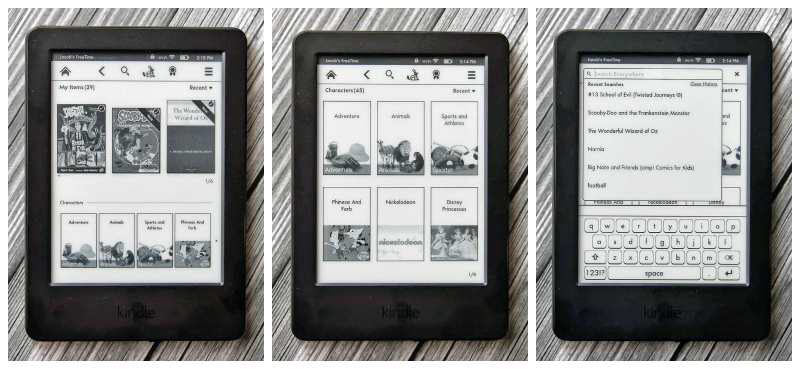 With the Amazon Kindle we can also borrow ebooks from our local library without even leaving the house. We simply log in to the library website and send books immediately to his Kindle.
There have been times that my son has taken 2 thick chapter books with him to school in his already too-full back because he was almost done with 1 and wanted to start the next one during his lunch break. Having the Kindle certainly has helped lighten his load!
Amazon FreeTime Unlimited is an all-in-one subscription that costs $2.99 per month for one user and $6.99 per month for up to 4 users with Amazon Prime. Without Prime the subscription is $4.99 per month for one user and $9.99 per month for up to 4 users.
How would Amazon Kindle and FreeTime Unlimited fit into your family?